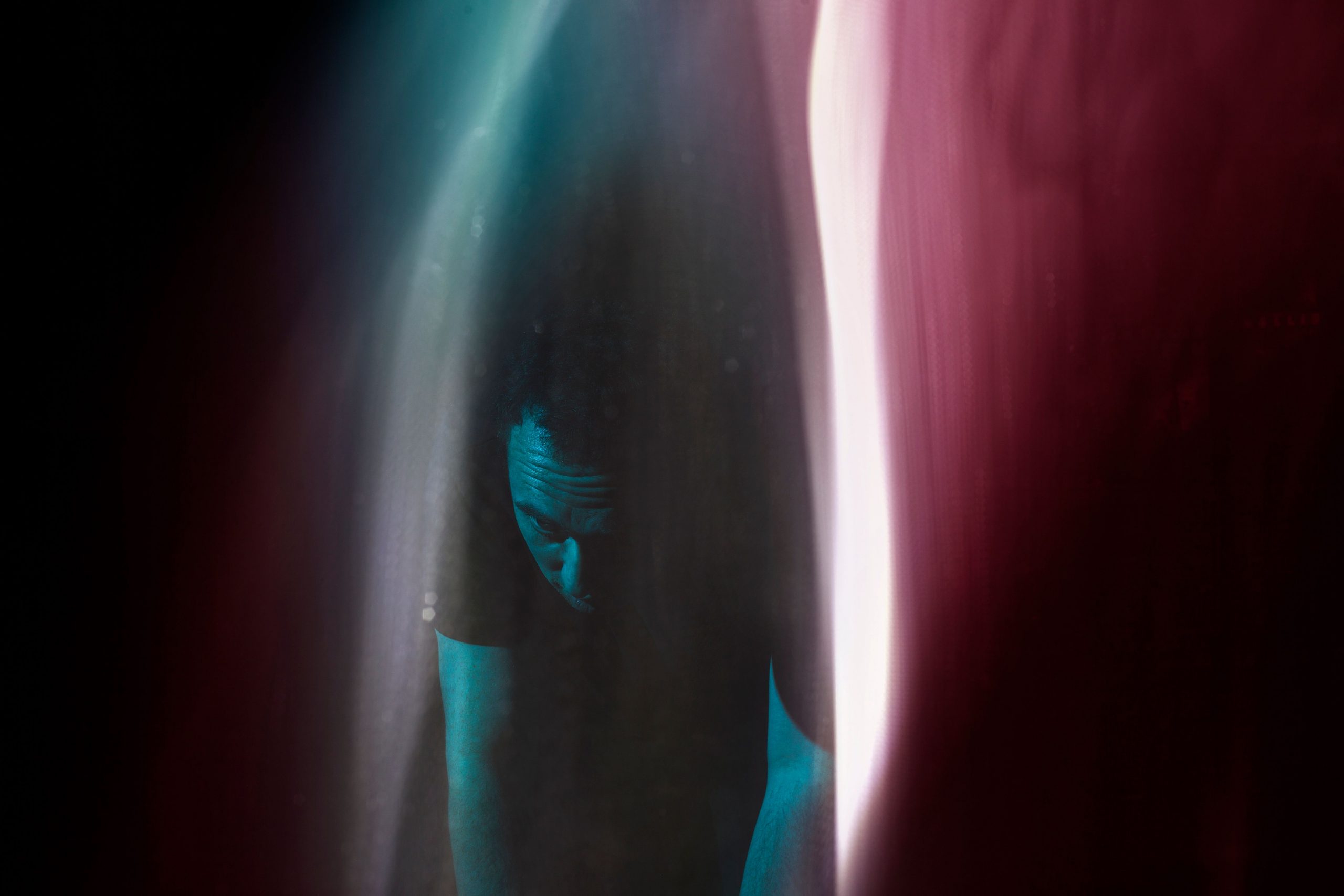 The dream-wave artist One With Shade has dropped a new single "Backwards" and it is the theme song to your trip into hypnotics. The music transcends reality and brings us into an alternative universe walking backwards. While the song is very atmospheric and moody. The song is inspired by something very real and personal. Especially to One With Shade, someone who has confided in us the obstacles he's overcome with things like social anxiety and trauma. The song is about looking back at the past and wishing things could have been different. A sentiment we can all relate to. But the more we dread on the past the more we don't live in the present. The song guides us through all the emotions.
Airy deep vocals over spacey instrumentals come together to take us away with him. We look forward to dreaming with One With Shade. What will he come up with when he's going forward instead of back? We hope to find out. Until then, he's leaving us with the perfect song to float to. LADYGUNN got to talk to the psychedelic musician about what he does when he's looking for inspiration, the experience he wants to bring us in his music and writing "Backwards."
What's up? What are you up to today?
Hi! I'm great! Whirlwind of emotions getting "Backwards"finally out to the world. It's terrifying exposing your art to the world, wondering how people will respond. But I've gotten so many positive messages from both fans and friends. It's nice seeing the song impacting people the way I intended it to: Night-drive, hypnotic, ear-candy-goodness.
What first got you into music? When did you realize you wanted to pursue it full time?
I had always been a creative writer, writing poetry, raps, and short stories through high school. It was all for fun though. I saw the movie, Drive, in high school and it changed my life. The soundtrack introduced me to synthpop, chillwave, and all other dreamy sub-genres. I was primarily a pop-punk/hard rock fan before that. It changed my life because that type of music became an antidote for my personal struggles. I had struggled through a form of social anxiety, and when I put on headphones, I was able to escape into those songs' lush worlds.
In college, the urge to develop those worlds, myself, increased exponentially. I then decided to teach myself how to produce and play multiple instruments. I also realized I could sing haha. I wanted to bring my own world and vision to life because I knew that it would heal me and would heal others. It's a drug.
I spent years, through trial and error, learning to produce before I felt confident putting out my first EP in 2019. I'm kind of like Kevin Parker of Tame Impala: I do everything in the song construction process (although I don't do my final mixes and masters anymore).
My goal has been to bring it to life on stage, as well. Come out to a show (whenever they come back) and you'll be in for an "experience". 🙂
Tell me about the vision behind "Backwards?" How long did it take to finish? What was the process like?
It's weird song. In a a good way. But unconventional and experimental. The song's about the fact that I'm healthier and happier than I've ever been. But as I've progressively gotten better since high school, it's opened my eyes to how much my social traumas held me back growing up. And sometimes I look back and wish I had experienced this and that. I feel as if I'm going backwards. But it's temporary. Because I've learned to stay in the present and look to my future more.
As the song progresses, the vocal layers become more chaotic, vocals are less discernible, and the lyrics make less sense. It was designed that way to show the chaos that oozes during self-doubt. Is it the happiest of songs? Nope. But like with most my songs, I give off a glimmer of hope, perseverance; a light at the end of the tunnel. That's one of the central ideas behind One WIth Shade: there is no light without darkness, and no darkness without light. Yin and yang.
"Backwards" is the first song I've co-produced for One With Shade. Chillwave/lofi-house producer G-Zoom (Grayson Szumilas) is a good friend of mine. I was at his place one day and I was like "You wanna do a track together and see how it goes?". The rest was history. But it took years! We started it before The North came out (2018?).
What do you do when you're not making music?
My day job is a Digital Advertising Analyst for Universal Music Group and I'm also now writing and producing for other artists.
I'm a sports fanatic. A huge Dodgers, Kings, Clippers, and Syracuse Orange fan. I also nerd out on sports analytics lol.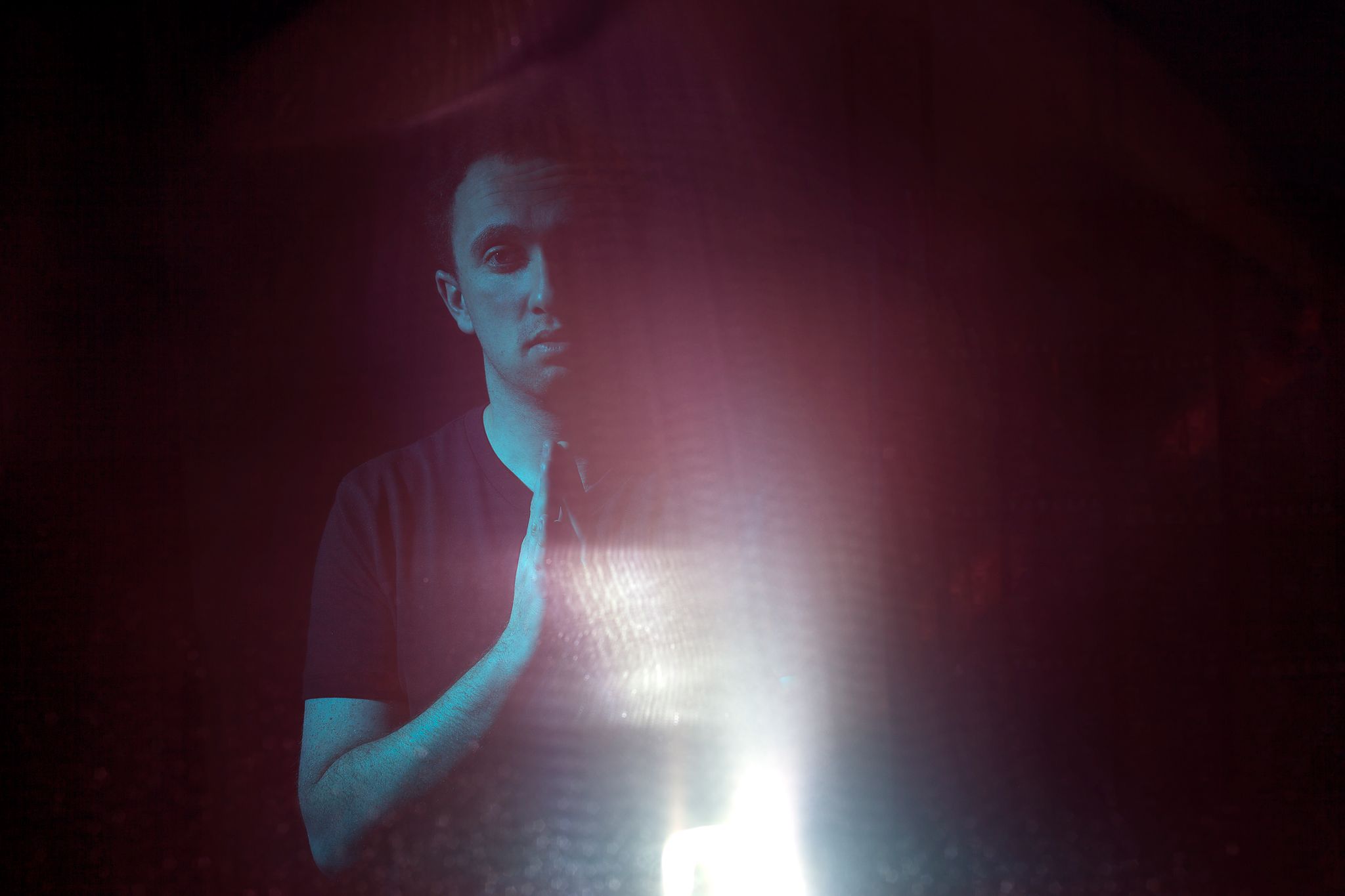 Who are some of your musical inspirations? What do you do when you're looking for inspiration?
Way too many artists, but a few are: Man Without Country, Grimes, Small Black, PVRIS, CHVRCHES.
I'm extremely inspired by the night and cloudy, cold atmospheric conditions. It's really mysterious, and…beautiful. As an LA native, I know we don't get much rain and clouds haha. So I often go on night drives for inspiration. And they always work!
What's some advice you'd give to kids growing up with similar struggles as you?
I don't like to call them struggles. They're struggles if you let them be. I like to see them as obstacles. The truth is, people judge you for how you hold yourself. Everybody has something. You can achieve any goal in life. The only thing stopping you is yourself.
CONNECT WITH ONE WITH SHADE
photos / courtesy of artist
story / Vogue Giambri