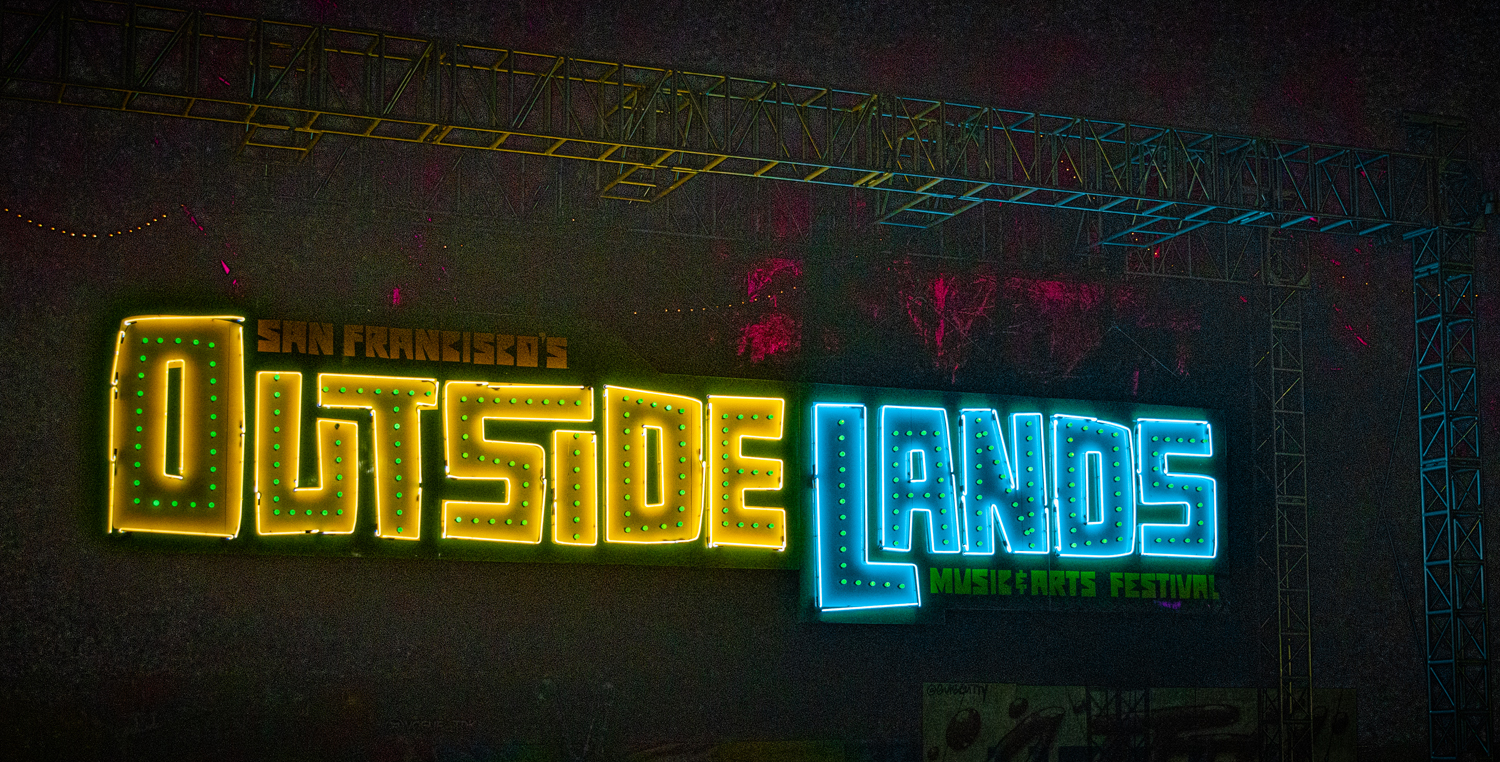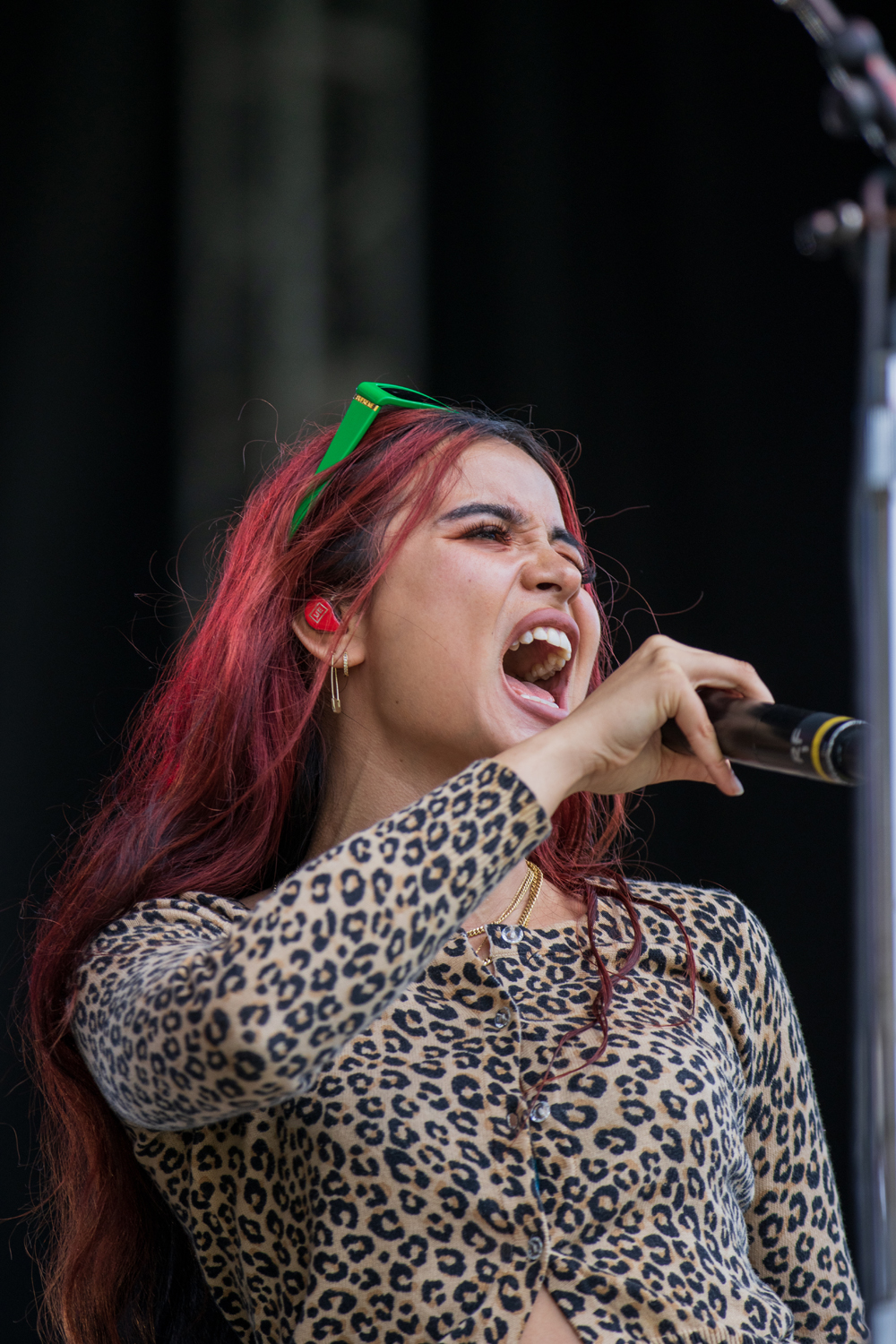 Outside Lands Day 1 was filled with fun all around. Traveling from artist to vendor, to the Bubble Tea Party,
LADYGUNN
had a blast and we cannot wait to share with you what day two was like with artists like Jack Harlow, a visit to the Heineken house, and so much more!
Outside Lands 2022 hit harder than ever before. Maybe it was the lack of live music that left many empty amidst the Pandemic, or maybe it was the STACKED lineup that Outside Lands brought to Northern California, but OSL 2022 did not disappoint.
LADYGUNN
was on the grounds experiencing the best of the best all weekend long.
Taking place in beautiful Golden Gate Park in sunny San Francisco, Outside Lands Music and Arts Festival returned to its customary annual time for the first time since 2019, taking place on the first weekend of August. Compared to Outside Lands 2021 taking place on Halloween weekend in October, Golden Gate Park was packed with people of all different ages —for many of which Outside Lands was "the last hurrah" to Summer of 2022 before a return to work and for many teenagers, school. 
Despite being packed, there was plenty of room for eager concert-goers rushing from stage to local food vendors to artisans to GrassLands back to one of the five stages in Golden Gate Park because the festival grounds are actually larger than New York's Central Park. Outside Lands made the most of the space and created festival grounds that offered something to every attendee. Travel with me through Golden Gate Park as I explore everything that San Francisco's Outside Lands 2022 has to offer. 
Day 1 Friday, August 5th
The BLSSM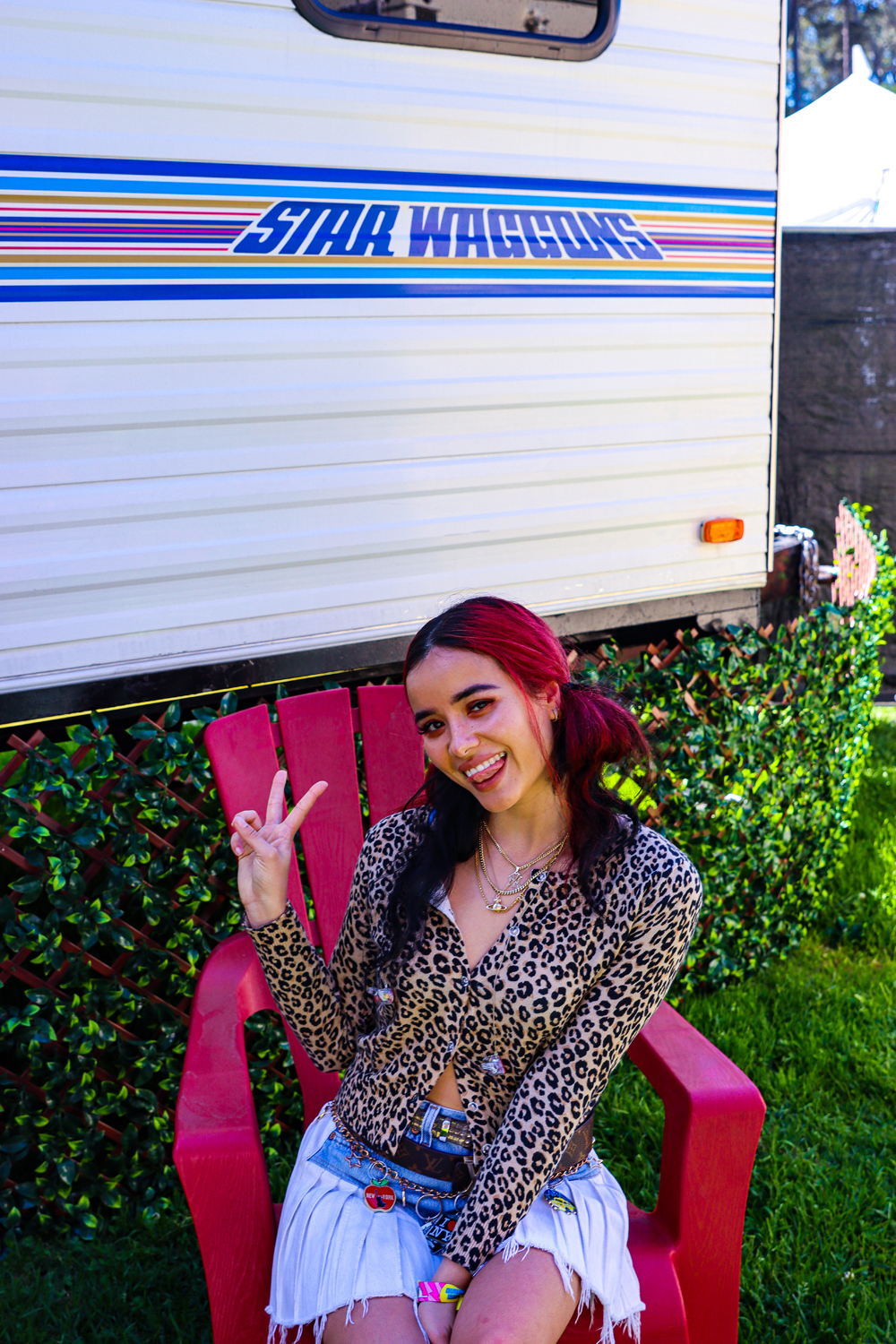 The Day started for me as it did for many others with an exciting set from THE BLSSM at Panhandle Stage filled with giggles and laughs galore and amazing performances of songs from THE BLSSM's Sophomore EP album PURE ENERGY. LADYGUNN instantly fell in love with THE BLSSM — Lily Lizotte—and all that they represent. 
We had the opportunity to meet up with THE BLSSM and what an incredible experience we had! For those of you who do not know THE BLSSM, they are an incredibly energetic, kind soul whose music traverses hard hitting subject matters combining 90s pop-rock and 2000s alternative genres. Their EP PURE ENERGY is introspective and provides the listener with an opportunity to bring their own thoughts to the table. The song Dizzy, is a perfect example as the song is about Lily's own relationship with their inner anxiety, while also allowing listeners to connect from a place of completely different and shared feelings. Lily has been and is on the rise and we cannot wait to follow them on their journey and celebrate their success. 
Inner Wave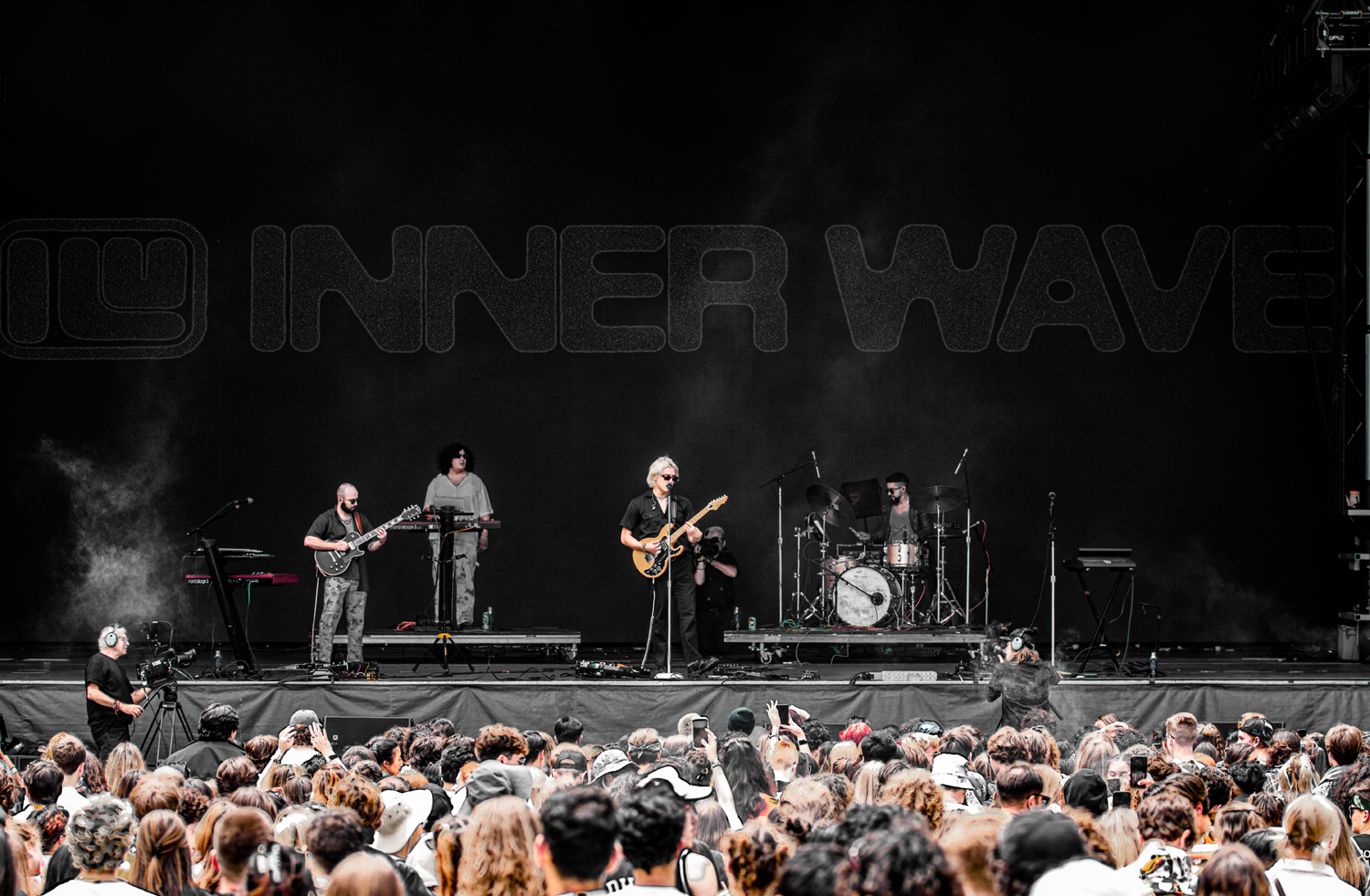 The next set we traveled too was INNER WAVE at the Sutro Stage located on the opposite side of festival grounds. Despite being exhausted by the time we arrived, INNER WAVE reviatized our energy with their music that allowed everyone listening to feel like they were being played the soundtrack of their life. 
Del Water Gap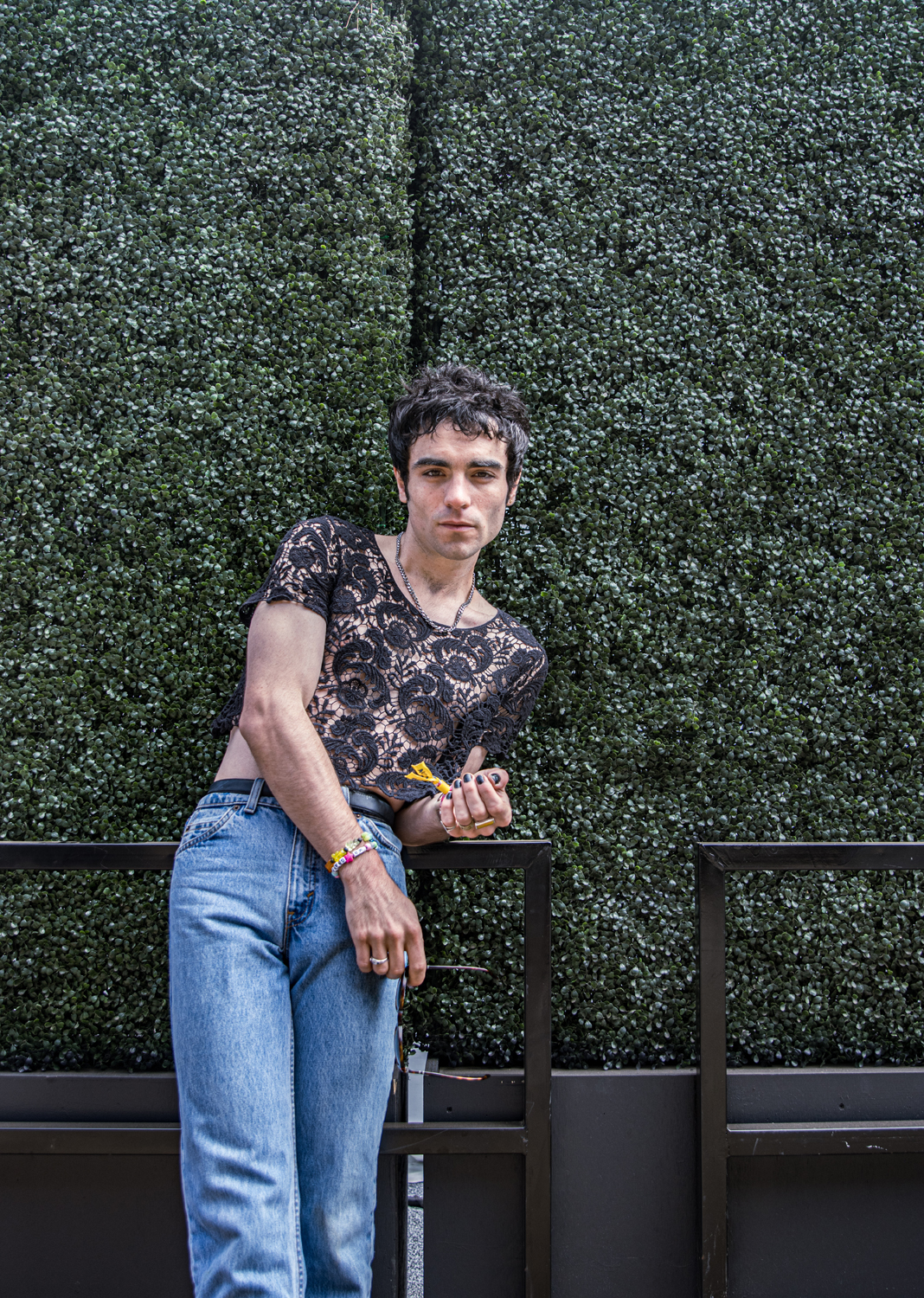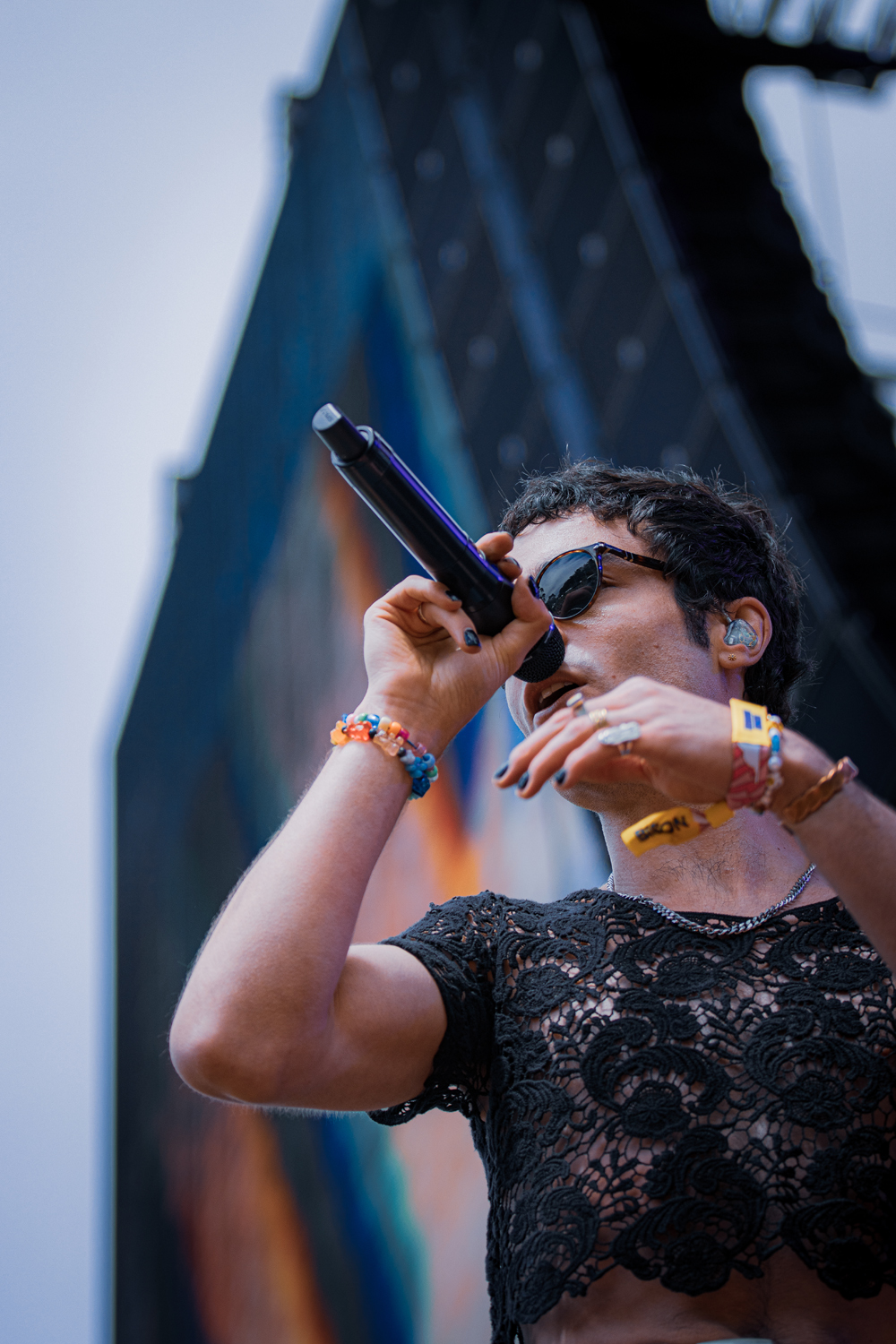 Del Water Gap was our first performance at Twin Peaks and Holden Jaffe (Del's real name) did not disappoint. Due to the mass amount of people who showed up for Holden's set, it is clear that the talk about his most recent work spread to Outside Lands fans. From beginning —opening with "Better Than I Know Myself" — to ending — wiping out crowd surfing and then quickly recovering — Del Water Gap's set was NOT one too miss.
LADYGUNN also had the opportunity to meet up with Holden after his set! One of his tracks "Sorry I Am"  originally released as a single, explores the unspoken words and due to the opening line of the song "I wish I could tell you" explores the complexity of the all hypothetical collection of words. It is this layer of complexity and connection that make his music captivating. His newest Album "Del Water Gap"  includes "Sorry I Am" and many other songs like it. If you missed Del Water Gap's set, lucky for you he is hitting the road again this September (12-21) with Arlo Parks!! Check to see if he is coming to you.
Faye Webster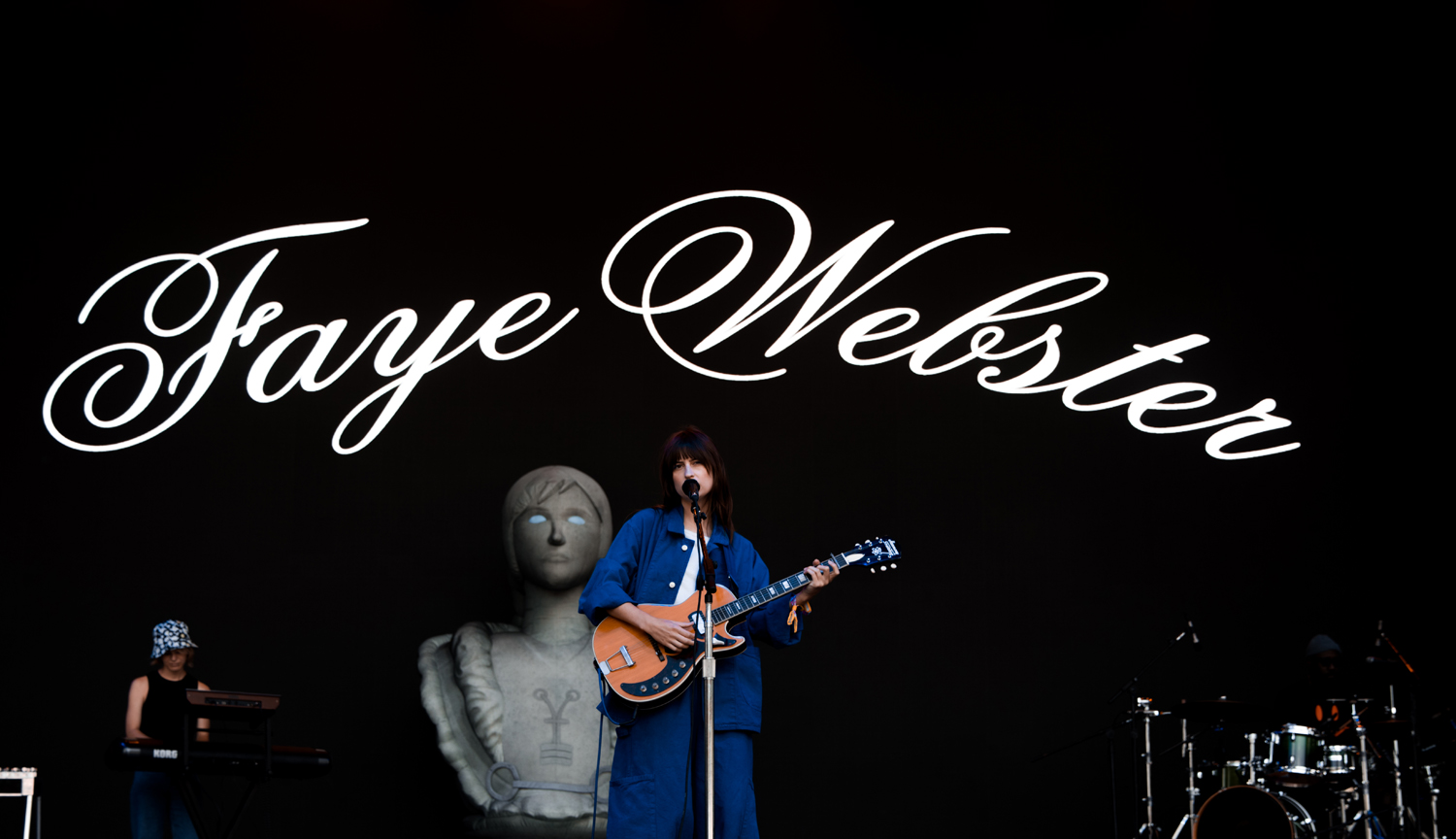 Faye Webster played next at the Sutro Stage playing her popular songs from her album "Atlanta's Millionaire Club" as well as some songs from her latest release "Car Therapy Sessions." 
Duckwrth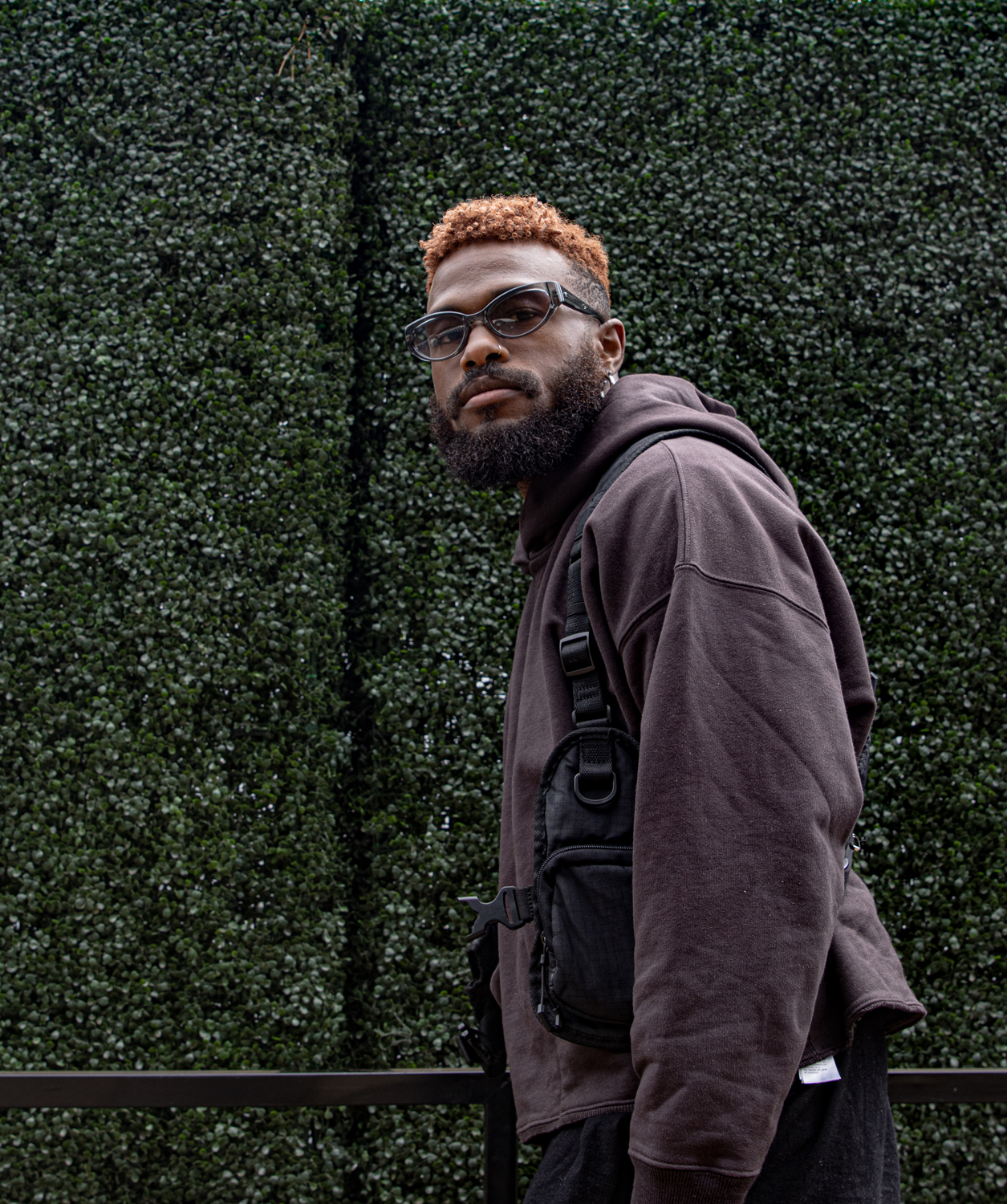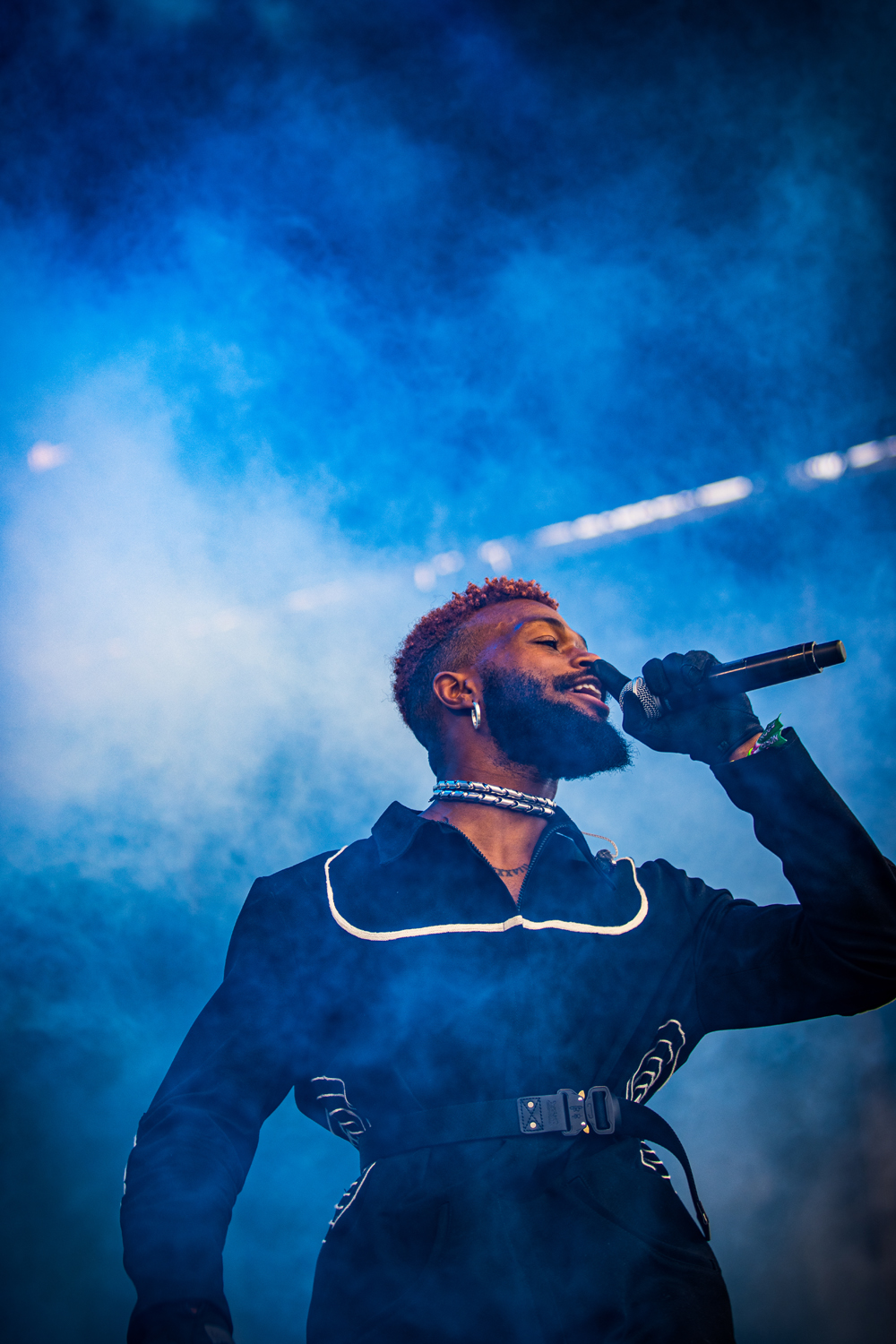 Next we headed to the main stage at Lands End for the first time all day, this time for Duckwrth. Fitted up, Duckwrth opened with "Coming Closer" and then followed up the song from his 2020 album SuperGood, by telling fans that he once snuck into Outside Lands, and declared his happiness to be performing for everyone at Outside Lands. 
Before his Set we were able to meet up with Duckwrth. You might recognise his name from recent tours opening for Artists like Billie Eilish, Anderson.Paak, Flying Lotus and more. In addition to his rising music on the charts with over 400 million streams, he has also had quite an impact across film and fashion campaigns. His newest euphoric dance single "Ce Soir" with Syd was just released and will also be on his upcoming EP Chrome Bull (out 08/26). Missed his set? No problem, he will be on tour in September!
As many fans headed to Twin Peaks for Ashe, we made a small pit stop by the Outside Lands Bubble Tea Party.
Making our way down to the stage at Twin Peaks for the second time, we arrived just in time for Ashe's set. 
Ashe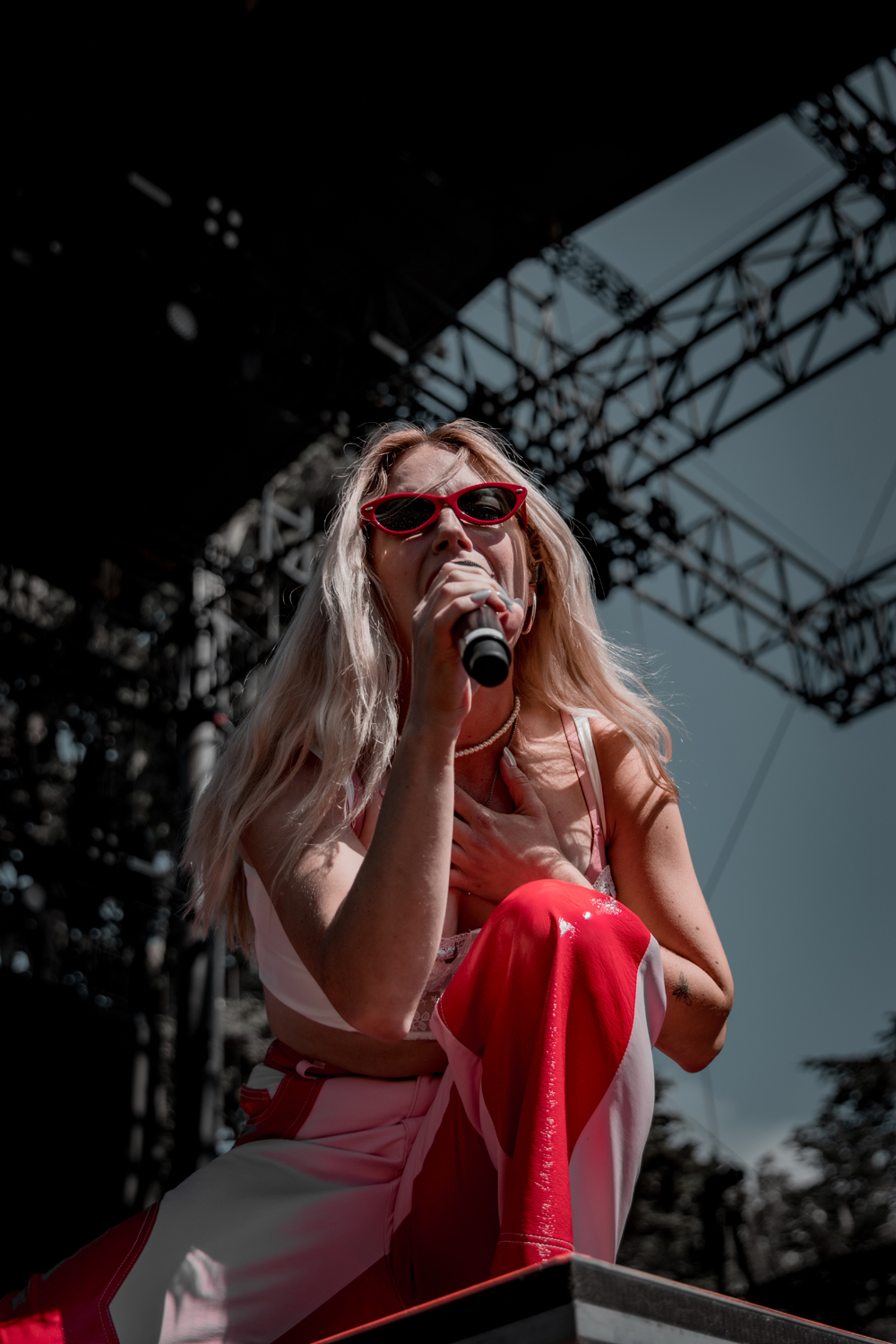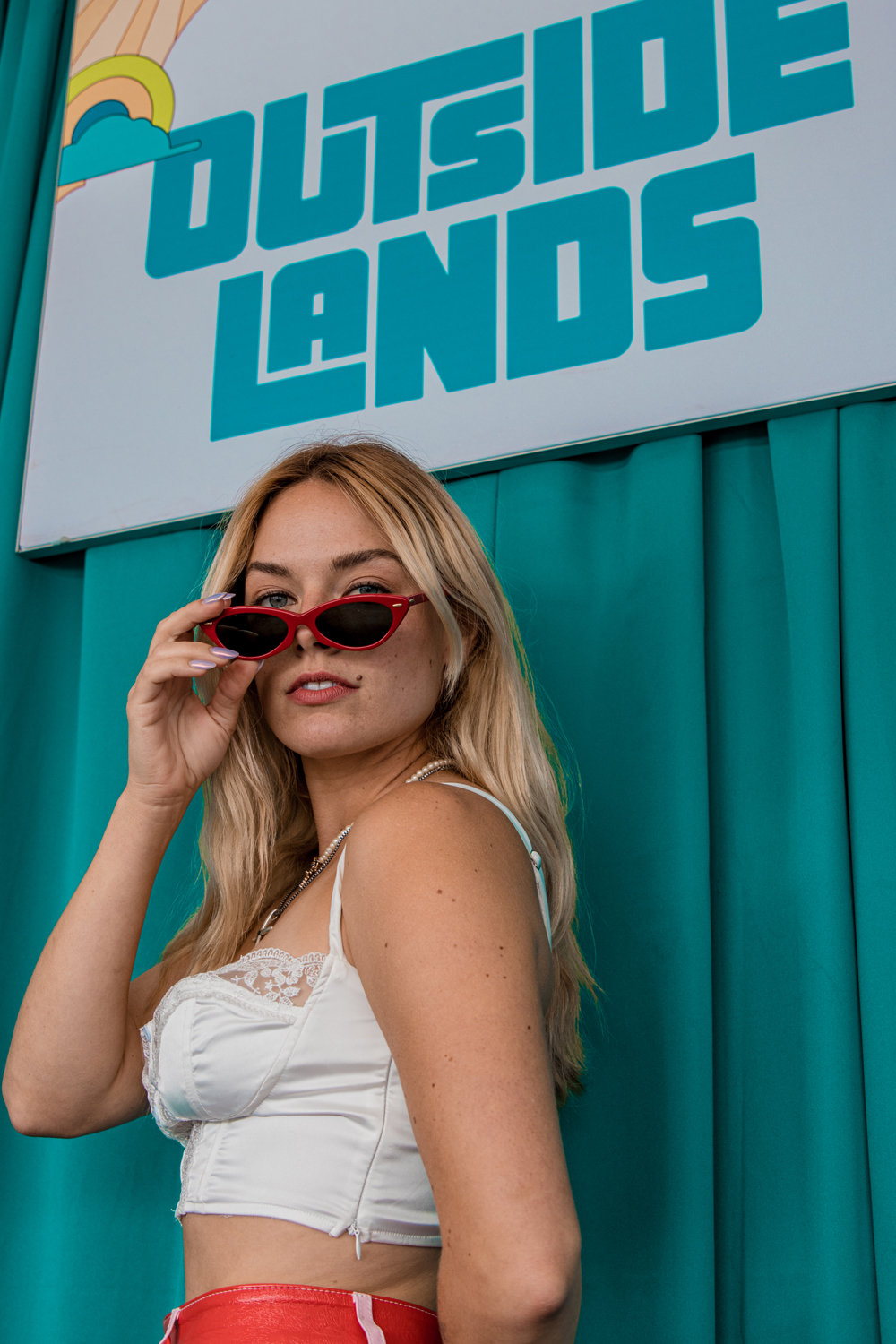 Ashe is originally from San Jose in the Bay Area and it was clear she felt at home because she absolutely crushed her set, sounded amazing, and she truly owned the Twin Peaks Stage. It would be one of the best performances that Friday attendees witnessed. She opened with "Me without you" and followed with other songs like "I'm Fine" and "Another Man's Jeans." In between songs she expressed her Anger towards the U.S. Supreme Court before performing her song "Angry Woman."
We were also lucky enough to be able to chat with Ashe at Outside Lands — lots of exciting things on the horizon for her! With her album "Rae" scheduled to be released in October, and her newest single "Shower With My Clothes On" (out everywhere) from the Album, we are beyond excited to listen to the rest of the Album in October. Ashe is going on tour and will likely be playing her new bops and of course her classics like "Till Forever Falls Apart." 
Role Model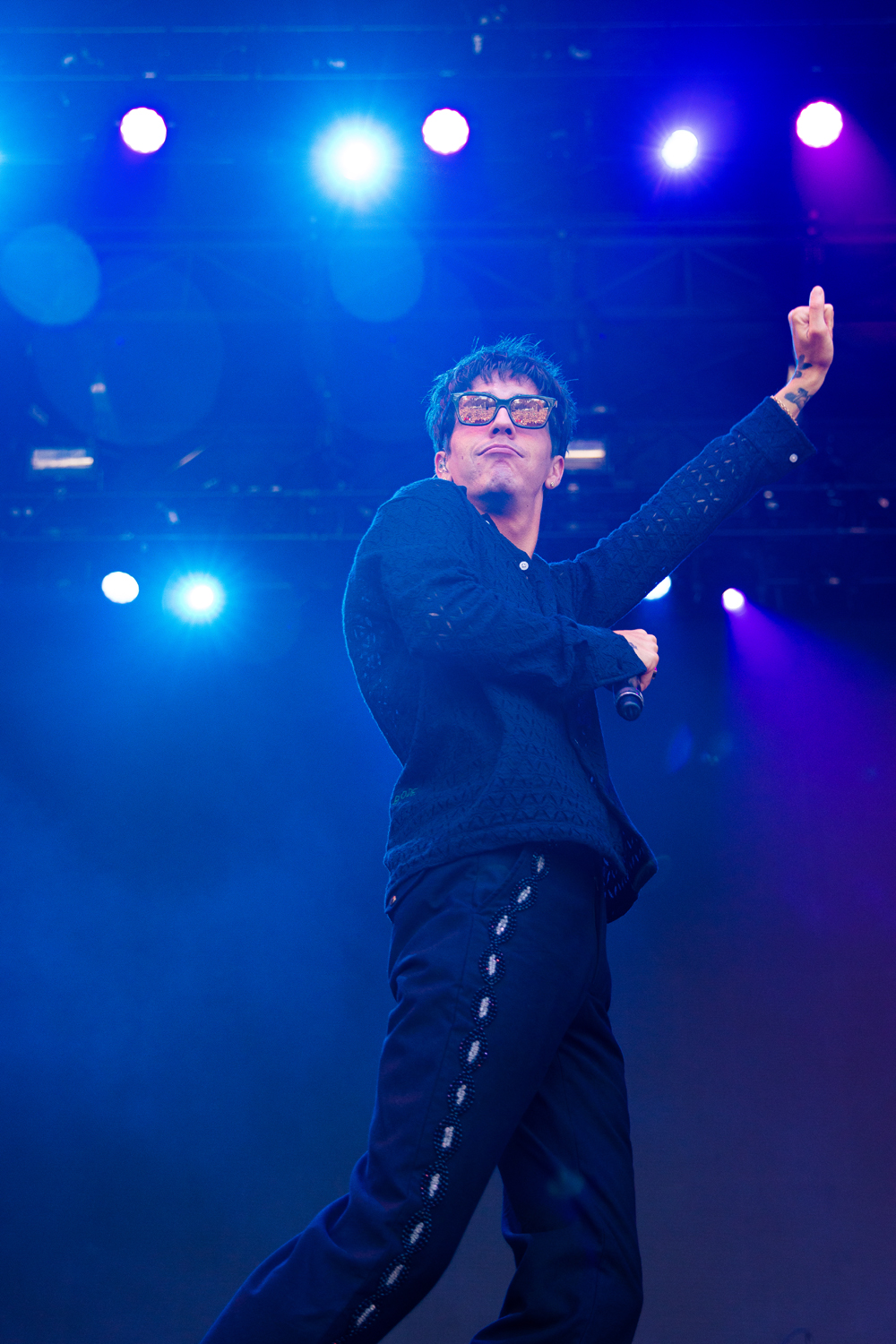 Role Model instantly captured the audience's attention, running from stage right to stage left engaging with everyone in the audience, dancing to his songs and screaming hsi lyrics. His high energy did not disappoint, and even after a set which we would surely be exhausted form, Role Model made time for us and were able to meet up!
Role Model (Tucker), after the festival left America and is currently touring Europe! Playing songs from his album "Rx" he tells us "there were a lot of songs that I play off of this album that I did not think people would sing the lyrics to. I don't know, it blows my mind every night." Read more ROLE MODEL & LADYGUNN content here.
Dayglow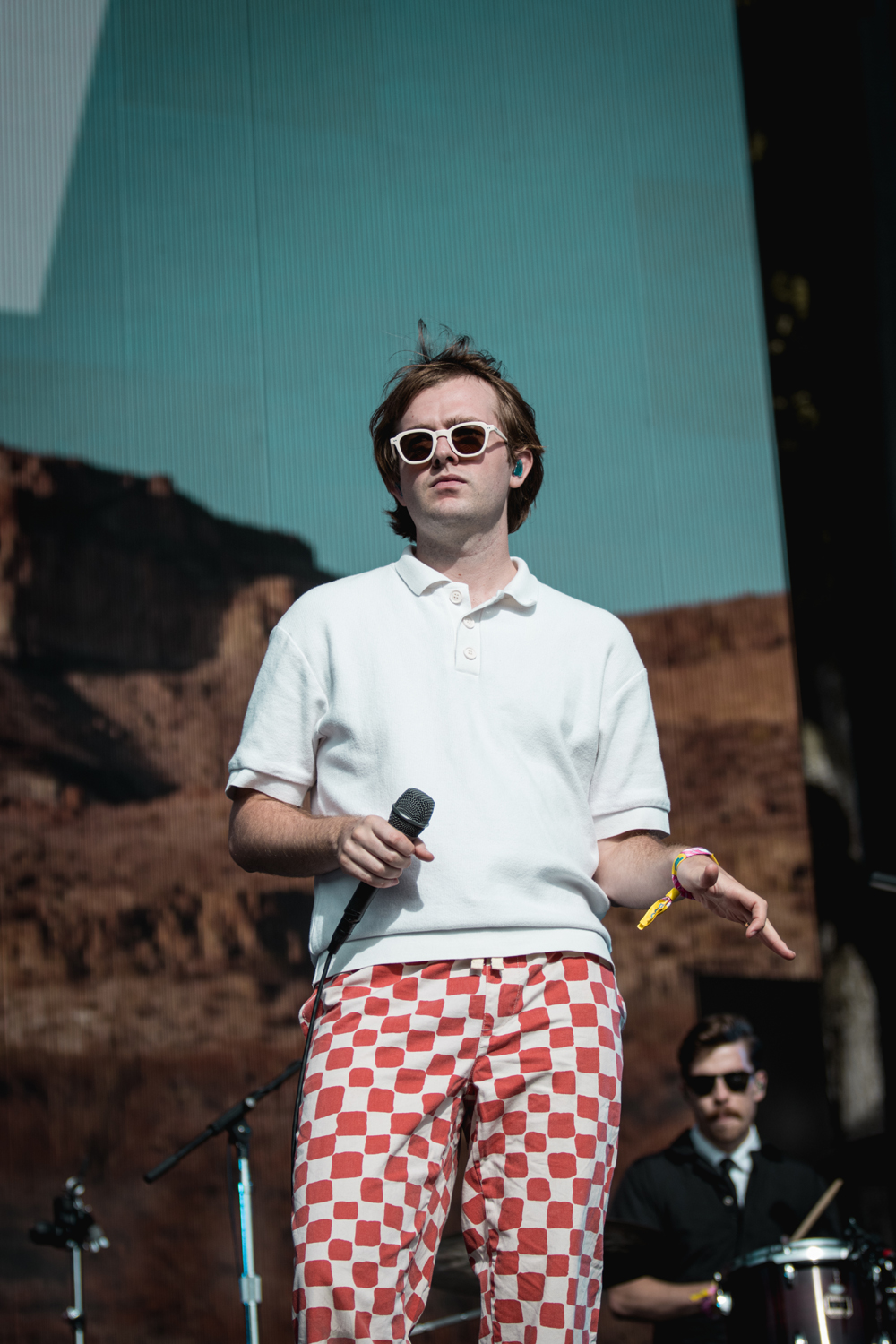 Dayglow's set at Twin Peaks amped up energy and as he melodically played his music, what a magical sight it was to see thousands of people dancing to the music and screaming the lyrics along with Dayglow (Sloan). 
Obviously highly fashionable (can we talk about how fire the pants are?), we were able to meet up with Dayglow and what a genuine person! He listened to our questions and was actually interested in our conversation. Just as he captivated us through conversation, his music has the same effect. Allowing listeners to connect his personal experiences with their own, creating a stronger level of connection to his music. His new single "Then It All Goes Away" is out now! Dayglow is also on tour right now, check here to see when Sloan is coming to you!
Oliver Tree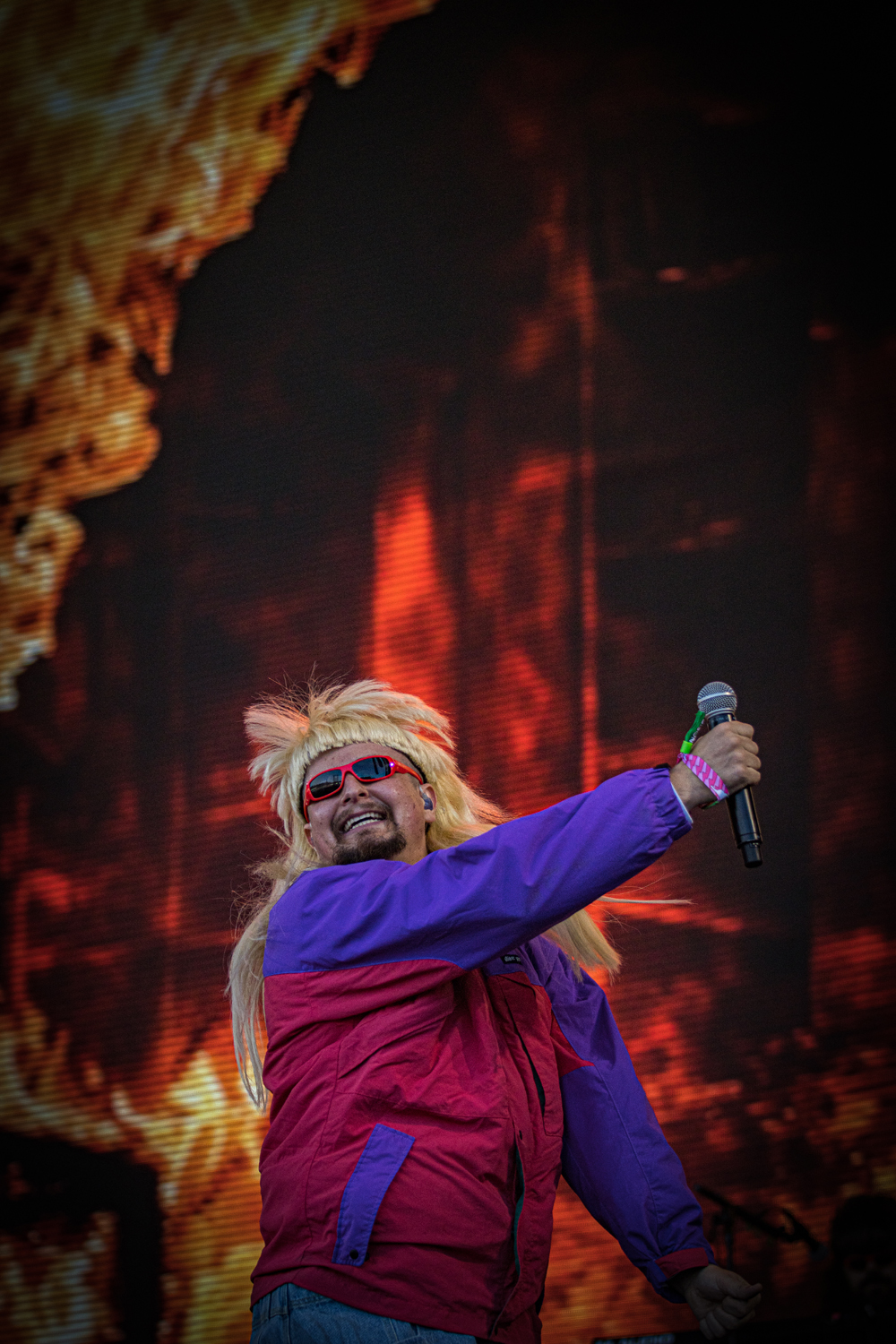 Following Dayglow's set, we headed back to Lands End to watch Oliver Tree. It is no secret that Oliver Tree is an entertainer, weather it be his Tik Toks that keep his fans laughing, or the  live performance that took place at Outside Lands including plenty of stage fighting, lots of hair brushing, and aggressively yelling at his band mates. 
We had the opportunity to meet up with Oliver Tree and we can say that he was just as entertaining in person as he was on stage. His newest single "Miss You" is out everywhere and exemplifies his nonchalant, yet extremely energetic disposition. 
Lil Uzi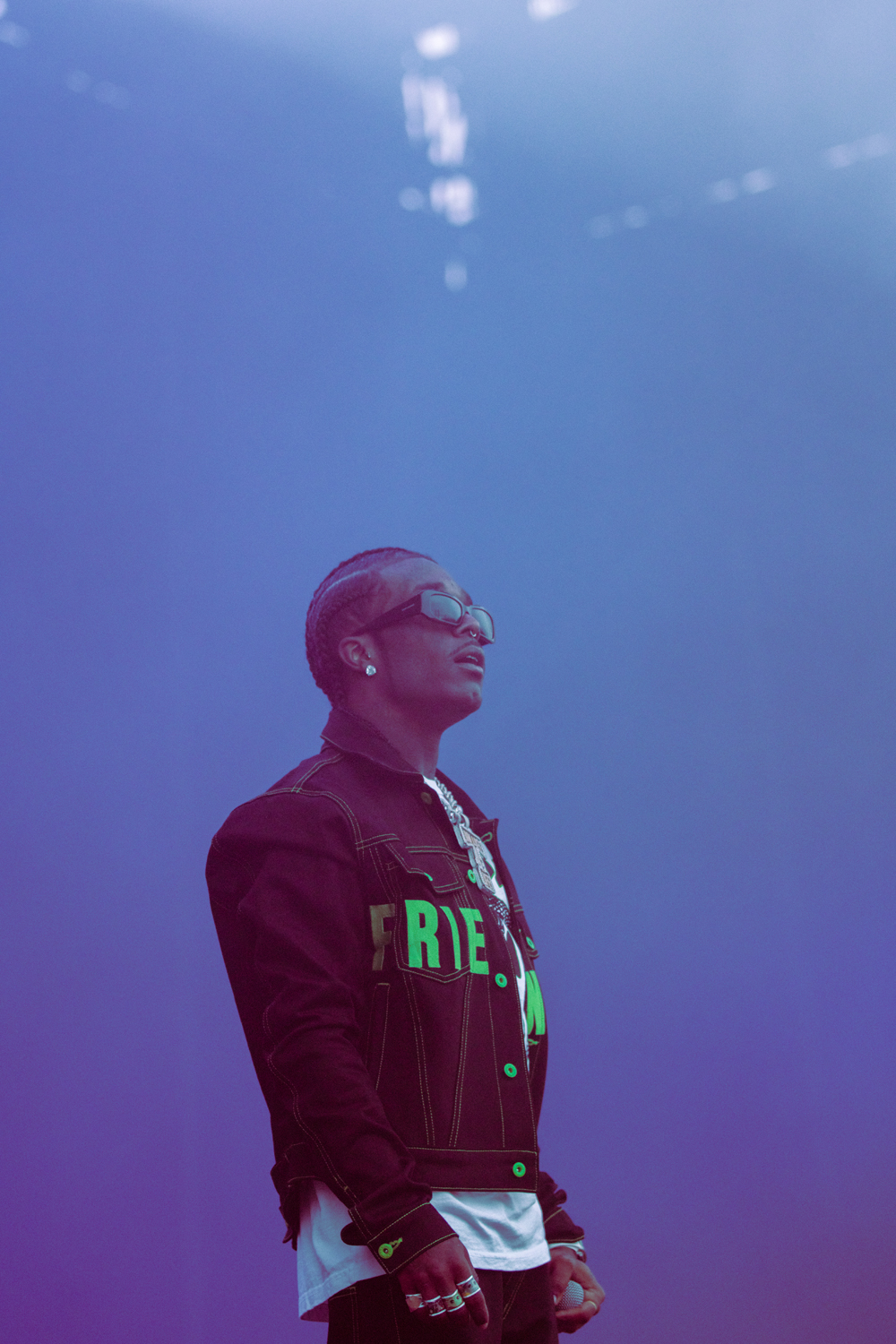 Immediately after Oliver Tree, Lil Uzi Vert took the stage playing his music making the crowd one of the most energetic we had seen all day. Things got so crowded, in fact that in between songs he told his fans to take a few steps back from the stage so he could continue his show safely.
Phoebe Bridgers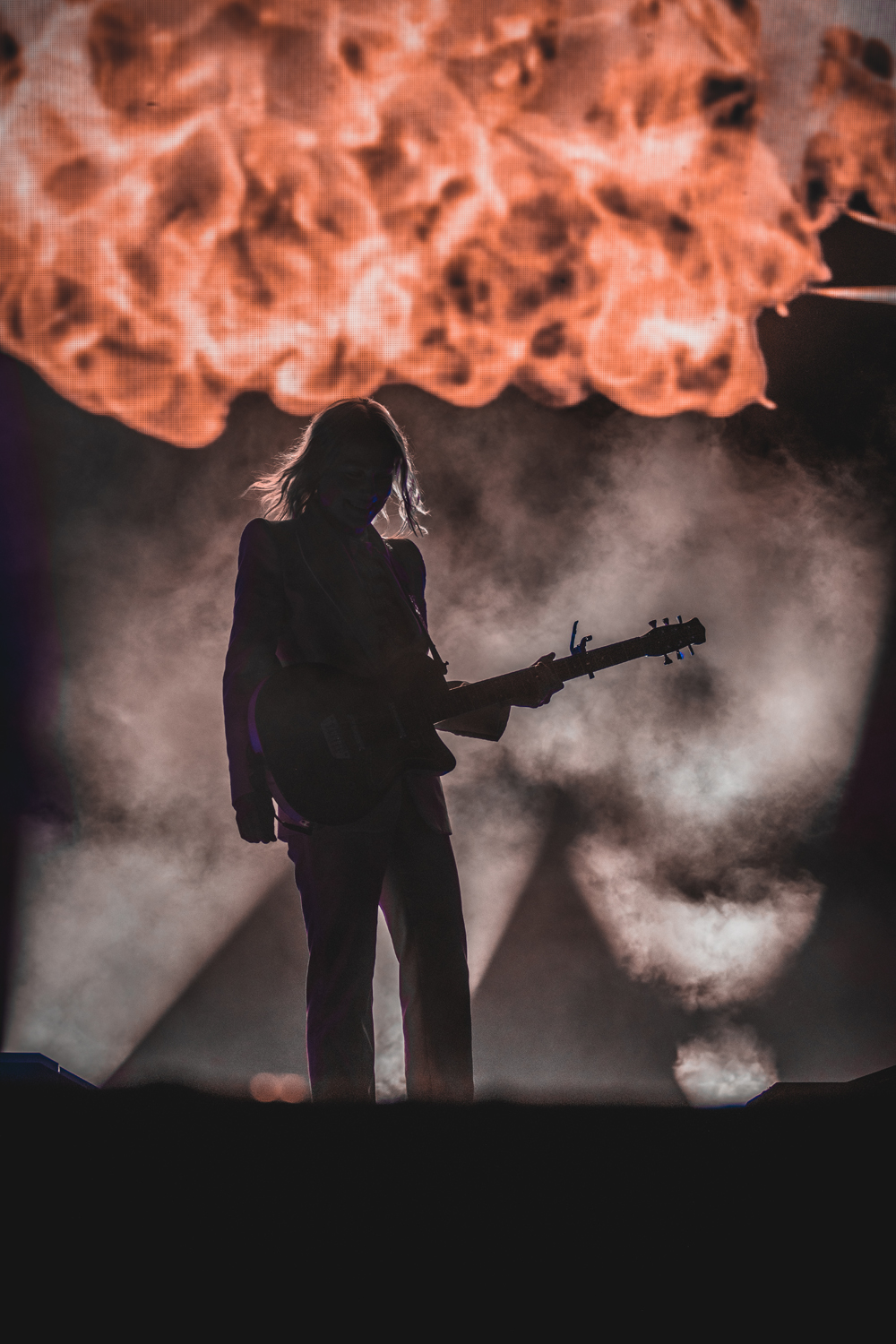 Phoebe Bridgers and SZA were scheduled at the same time, but luckily LADYGUNN was able to sprint what should be a 10 minute walk in only 4 minutes — We would never make you choose between the two. Phoebe's set was magical to say the least. She asked her fans to sing parts of her song, walking up to the barricade and praising them when they sang the lyrics. Phoebe joked to the crowd about how she was happy that they came to her set, and then apologized to them for making them all miss SZA. She ended her set crowd surfing like the true icon-queen she is on the daily. 
SZA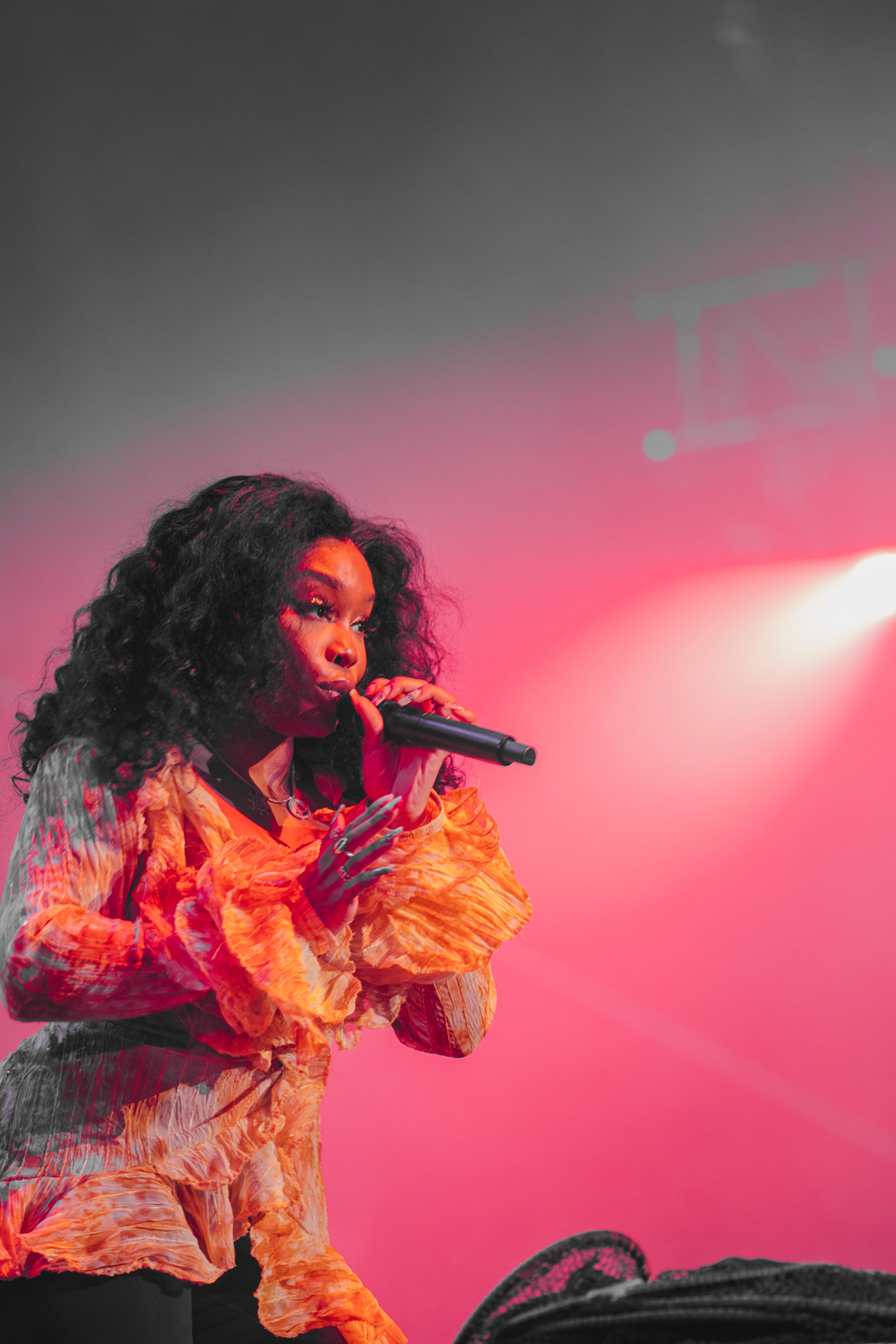 The night ended for us as it did for many with an amazing set from SZA which included animated dancers, a lighthouse, and at the very end of the night, SZA jumping from the top of the roughly 30 foot structure to the ground.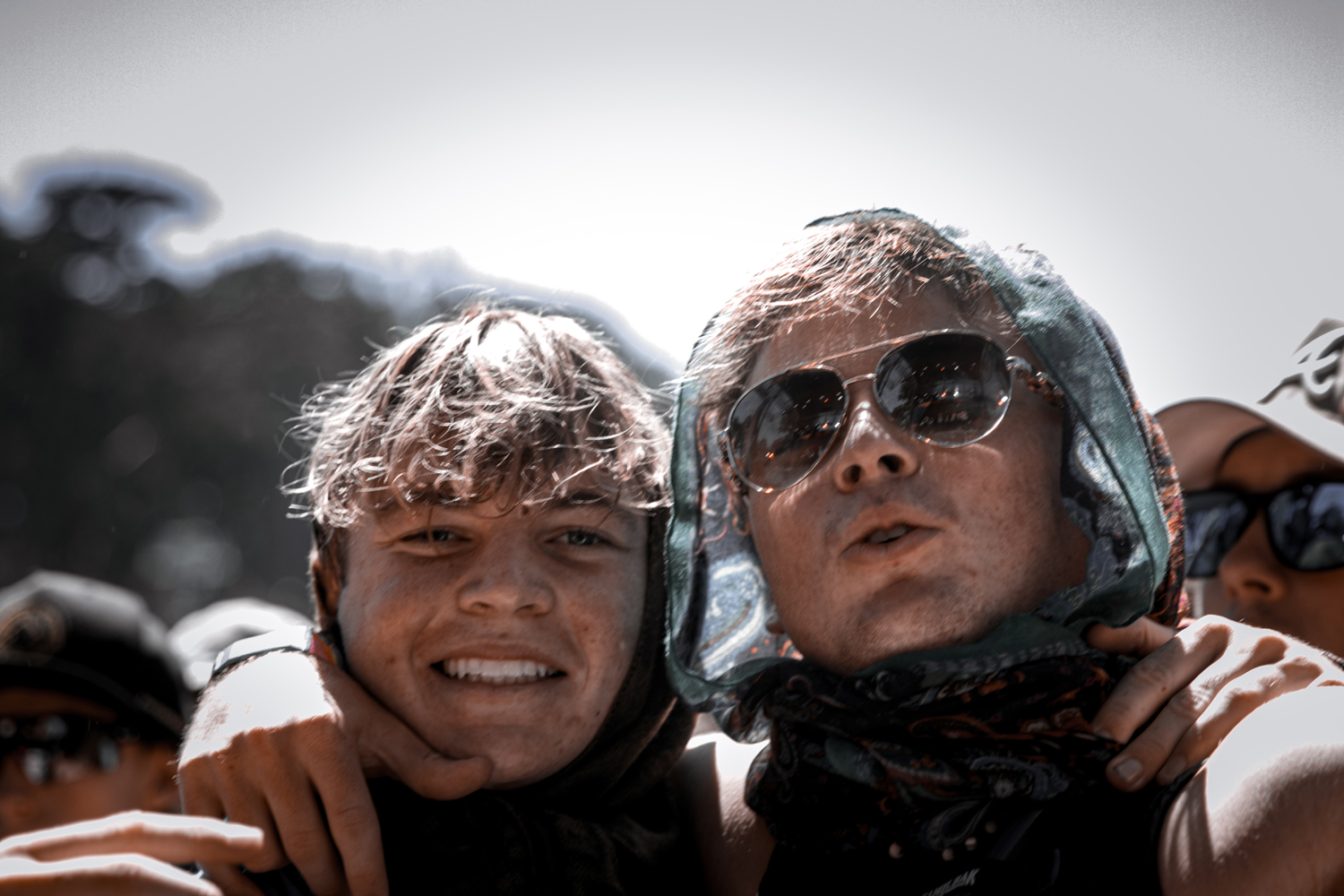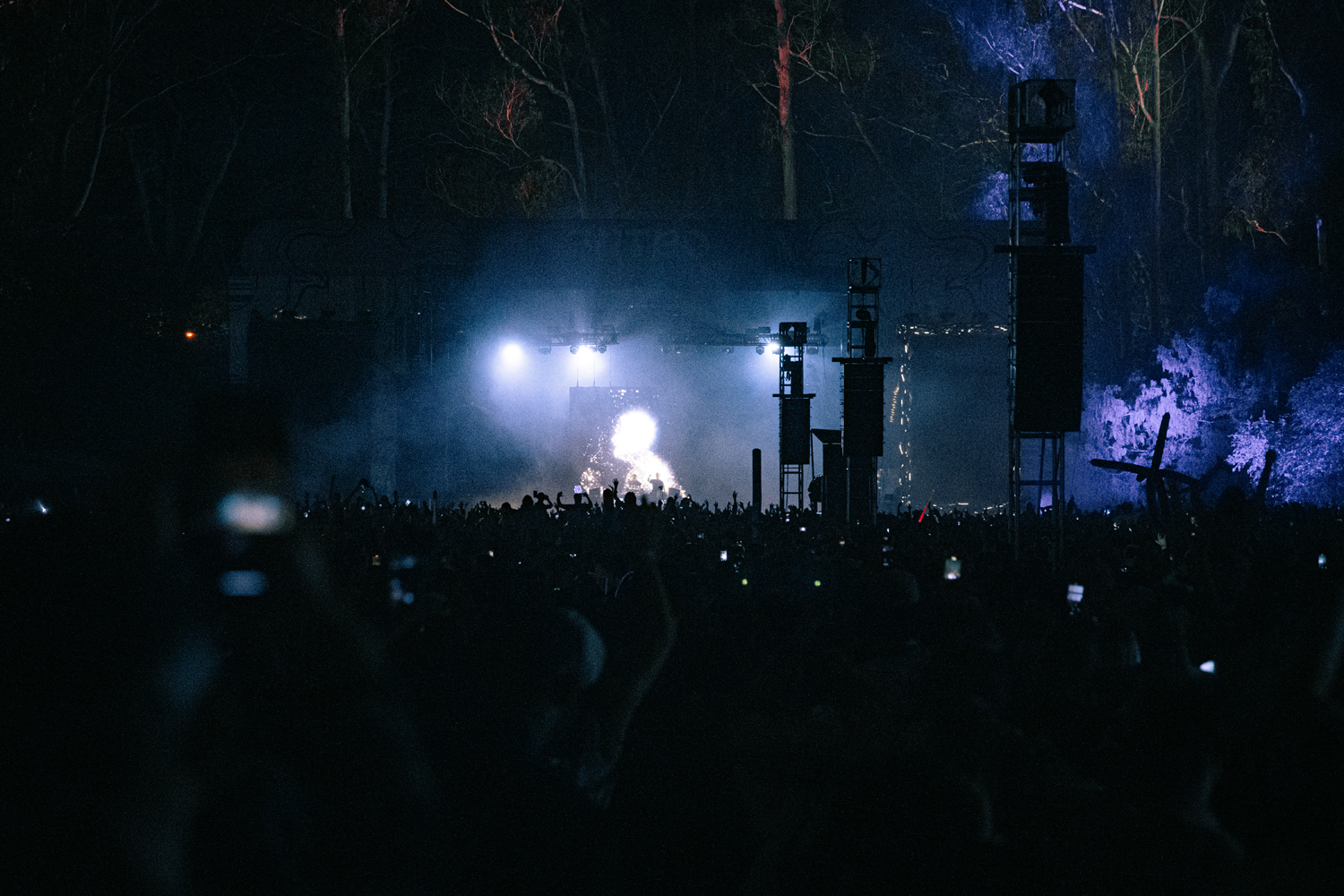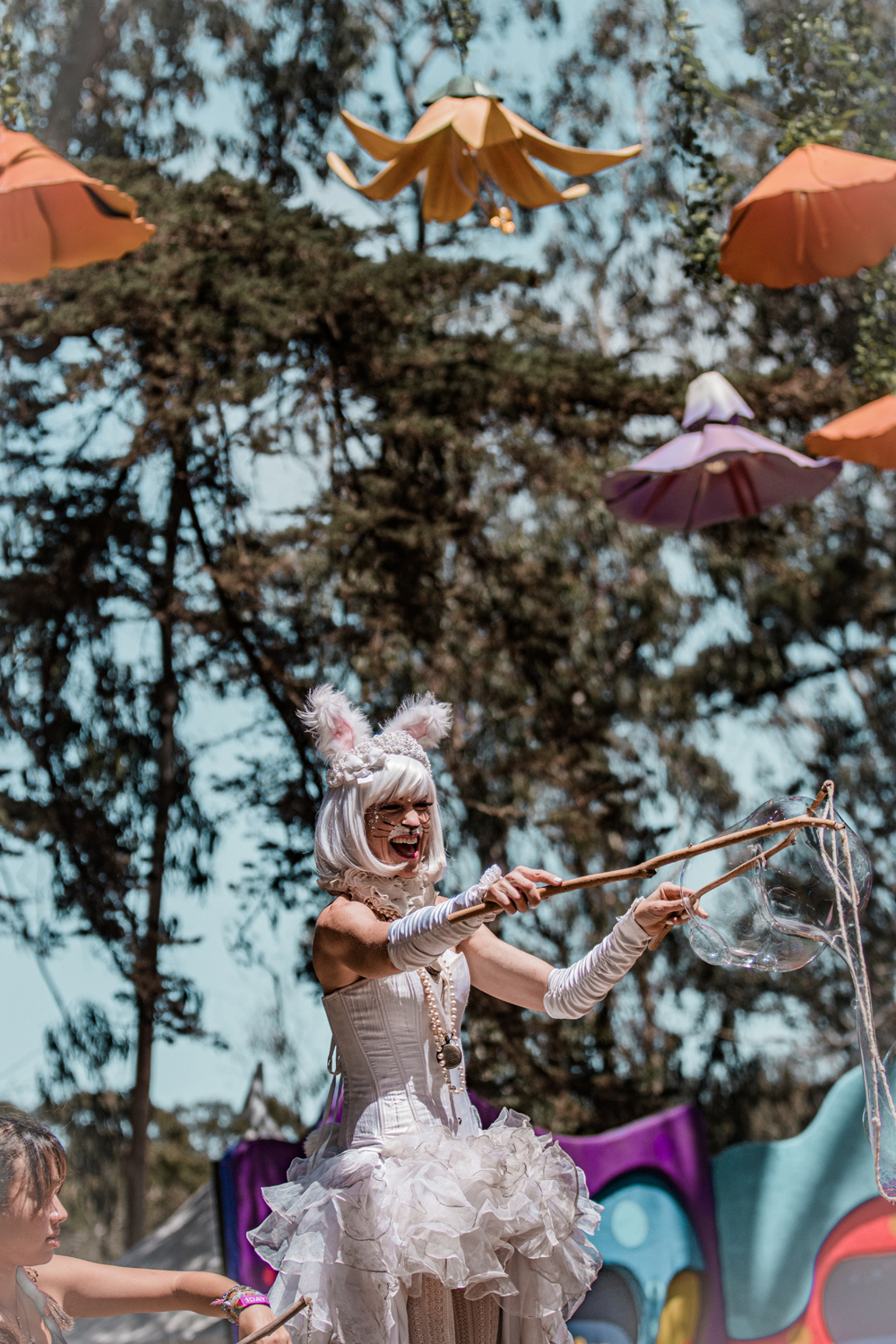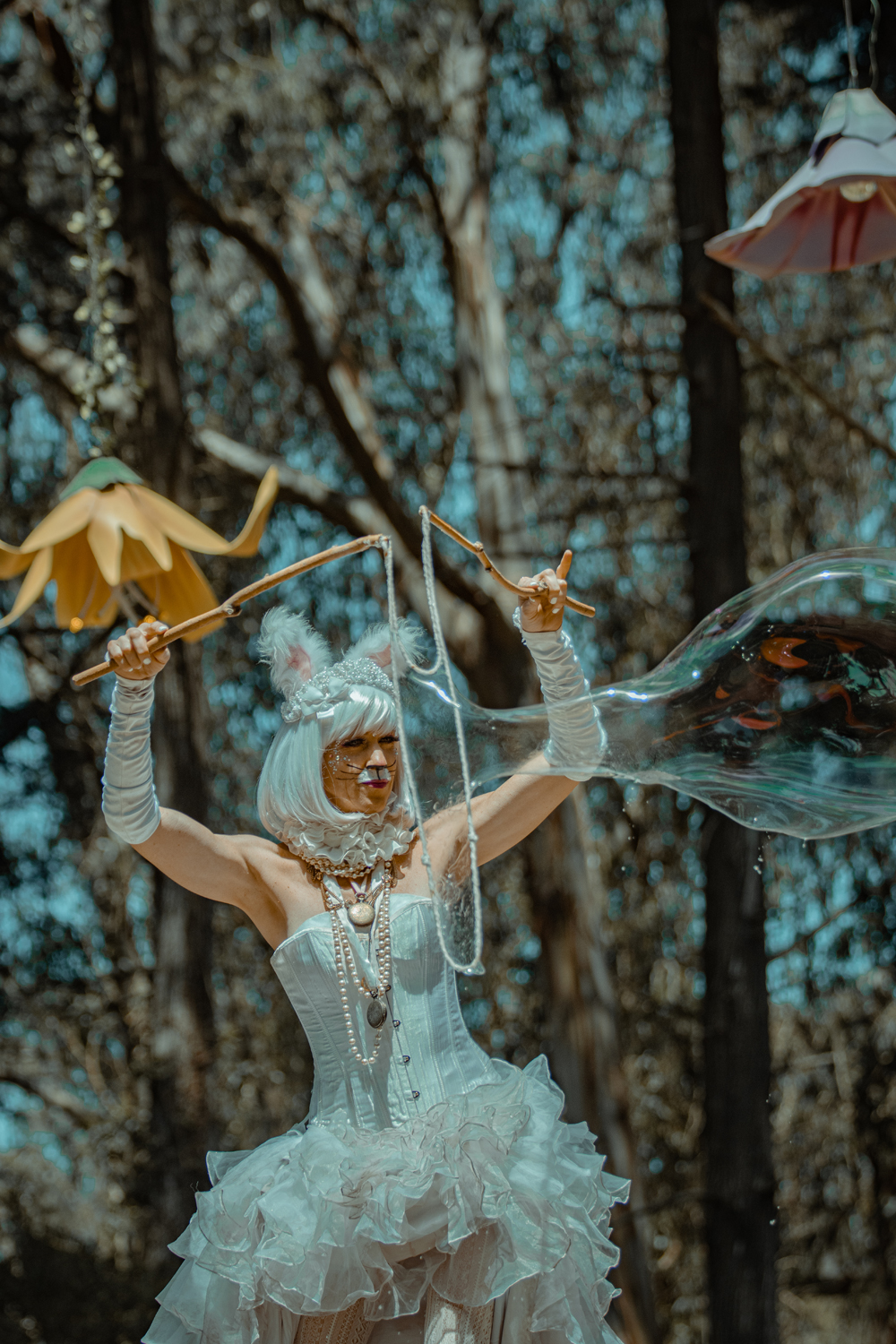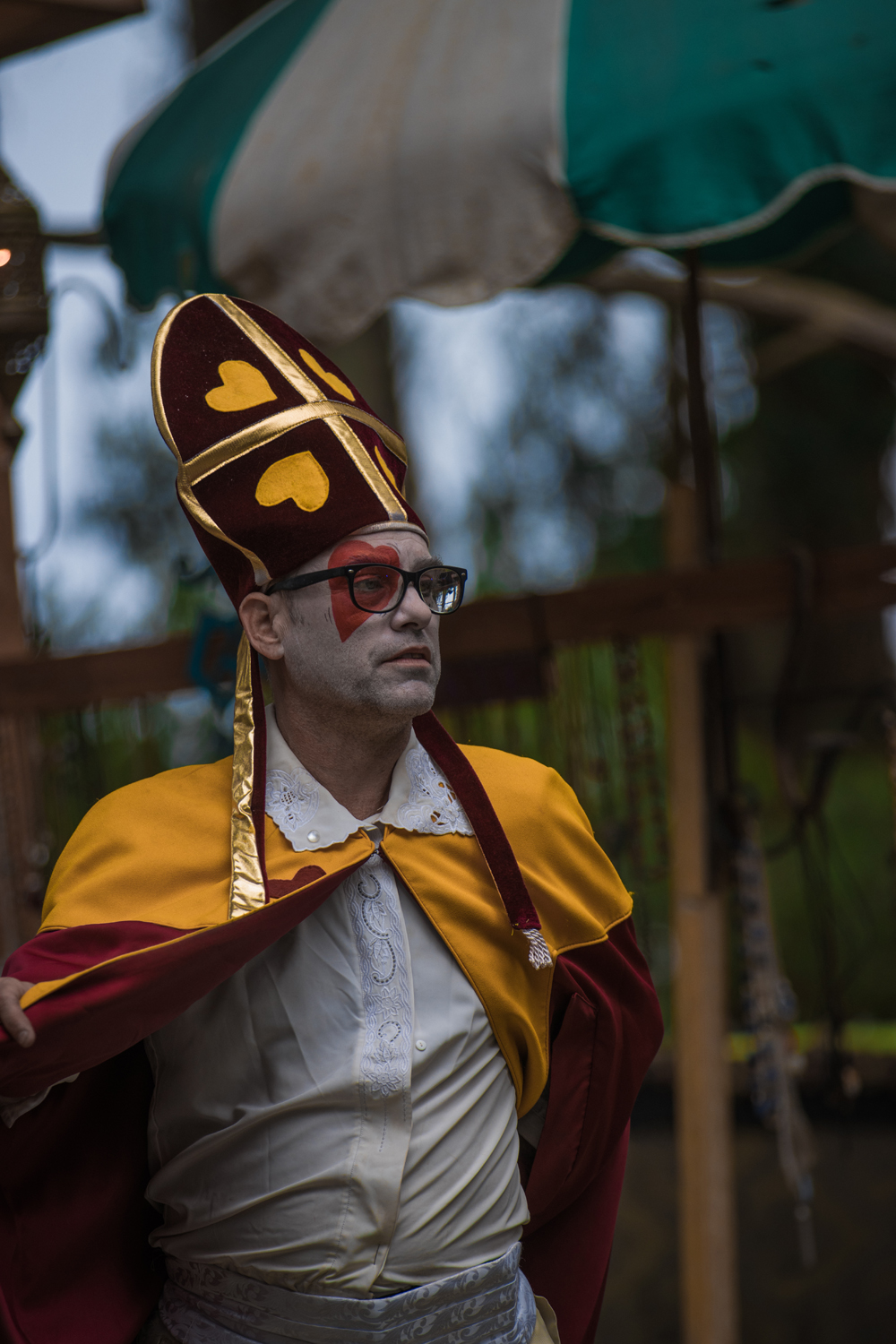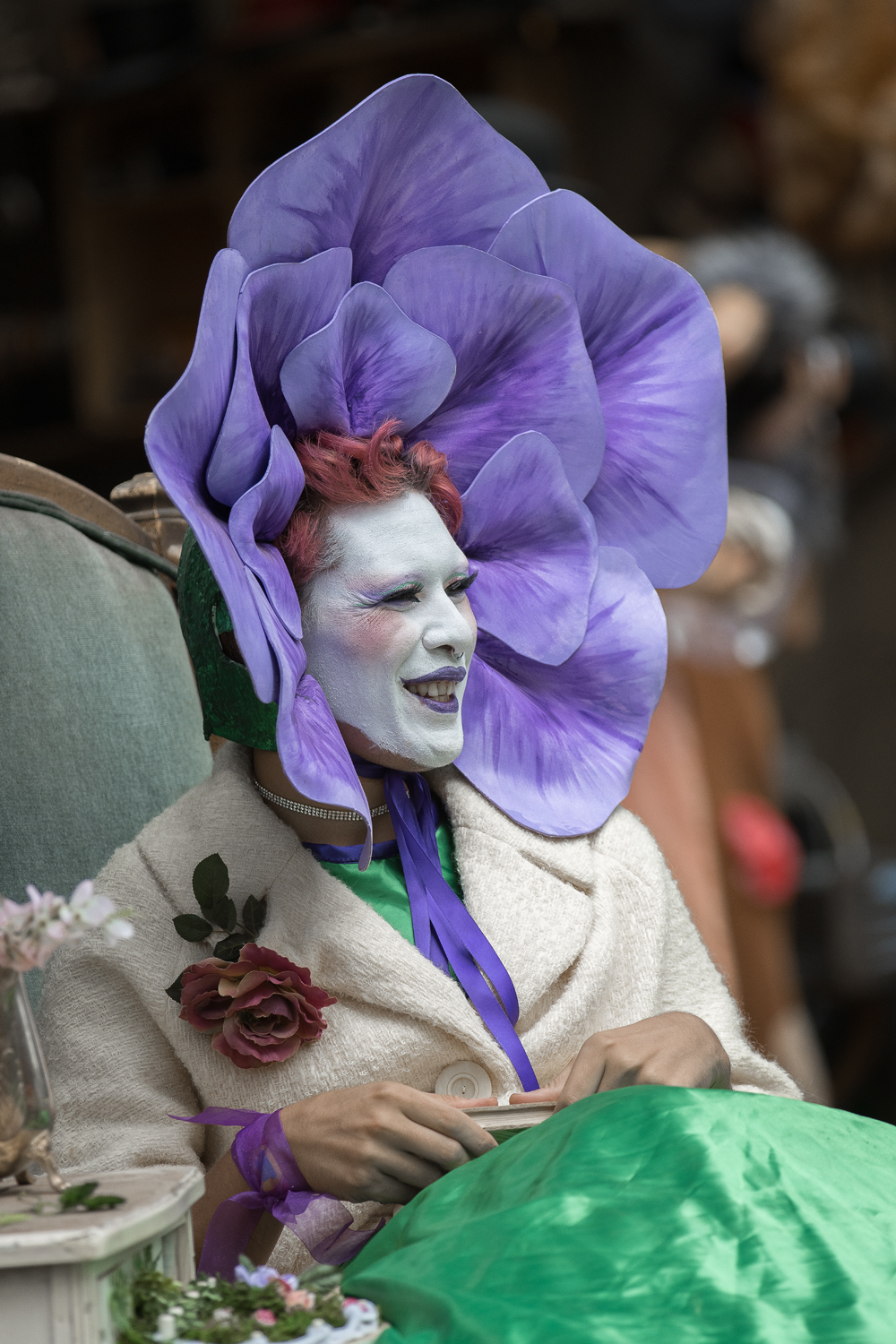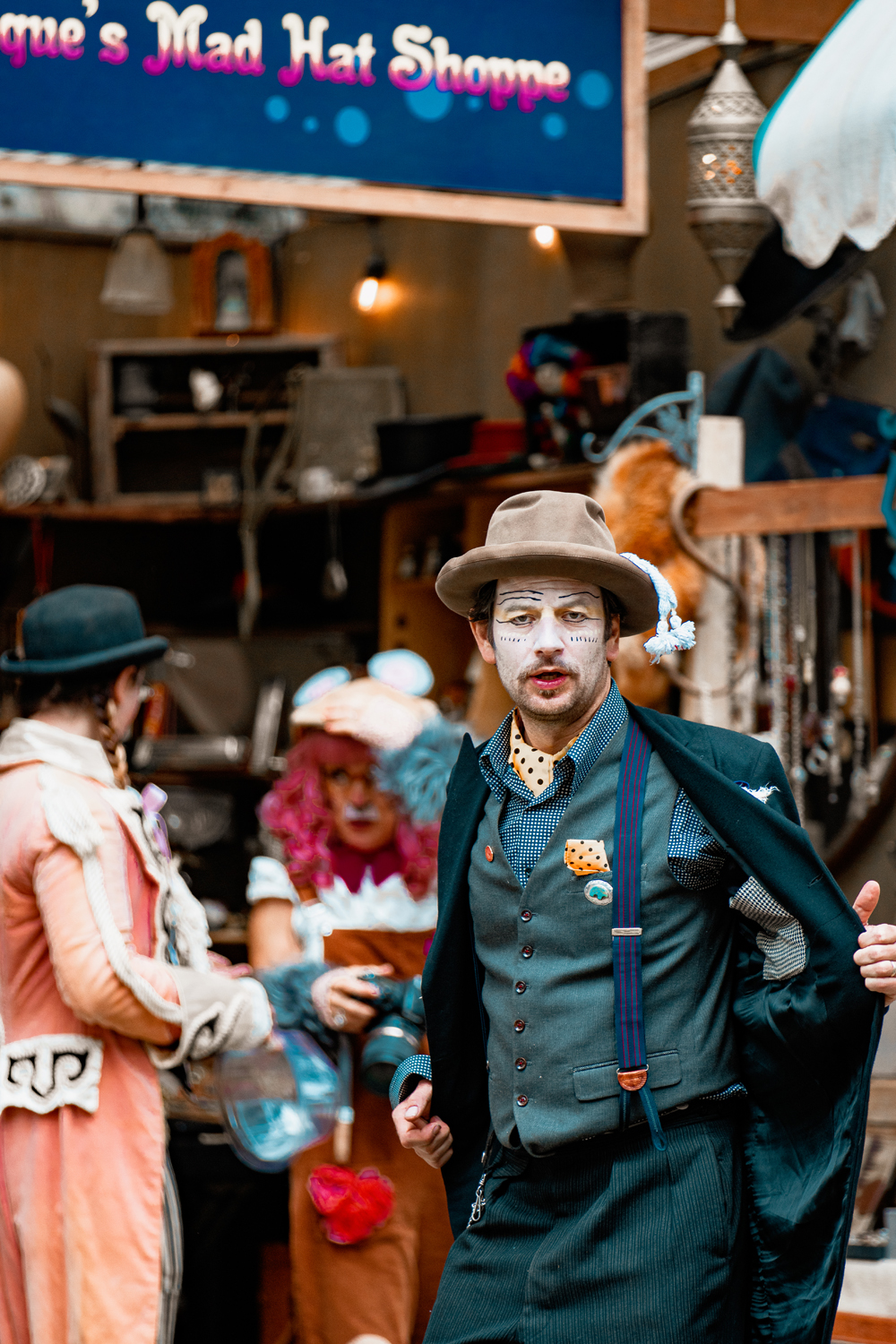 Words + Photos /Will Bollini