Green Velour Turtleneck Tank, Juicy Couture. Ear Cuff, Lajoux. Blue Heart Earrings, Claire's.
We fell for comedian Heidi Gardner when she and Harry Styles played an Icelandic couple at birthing class last year on SNL. "I'm feeling, how do you say in English, cute?" she says to the rest of a struggling birthing class. She's pregnant, she's doing sex moves on Harry Styles, she's in the U.S. on a lip-sync visa, we're jealous. Whether you know her as teen critic Bailey Gismert, the skank babysitter, Cooch the humanoid super cat, or Goop staffer Baskin Johns, there's something about her that screams funny.
Gardner's sense of humor is relatable and reminds you of all the female archetypes we love to hate. Gardner is that funny bitch who can make you laugh with one teenage-girl-worthy eye roll. Choker in tow, personalized YouTube banner and all, Gardner embodies every cringe, hormonal teen girl trying to make it online. "I've also turned my dressing room into the bedroom of a teen in the 90's," Gardner told LADYGUNN. "So it's a good place to find fruit roll-ups, Clueless on VHS, or you can play Sonic on SEGA if you're so inclined." Talk about getting into character.
But her comedic range does not end there; she can go from hormonal teen to Angel, "every boxer's girlfriend from every movie about boxing ever," to Pretty Mandy in one Saturday night. From 15 and innocent to unshowered with a realistic smoker's voice, Gardner can portray a variety of characters.
When Gardner received the "Most Likely to be on SNL'' superlative in high school, she was disappointed. "As far as the yearbook superlative goes I think I lost 'Most Likely to be an MTV V.J.' and that broke my heart," she told LADYGUNN. While young Gardner may have thought being a video jockey was her life's purpose, her fans believe the superlative manifested a career for her.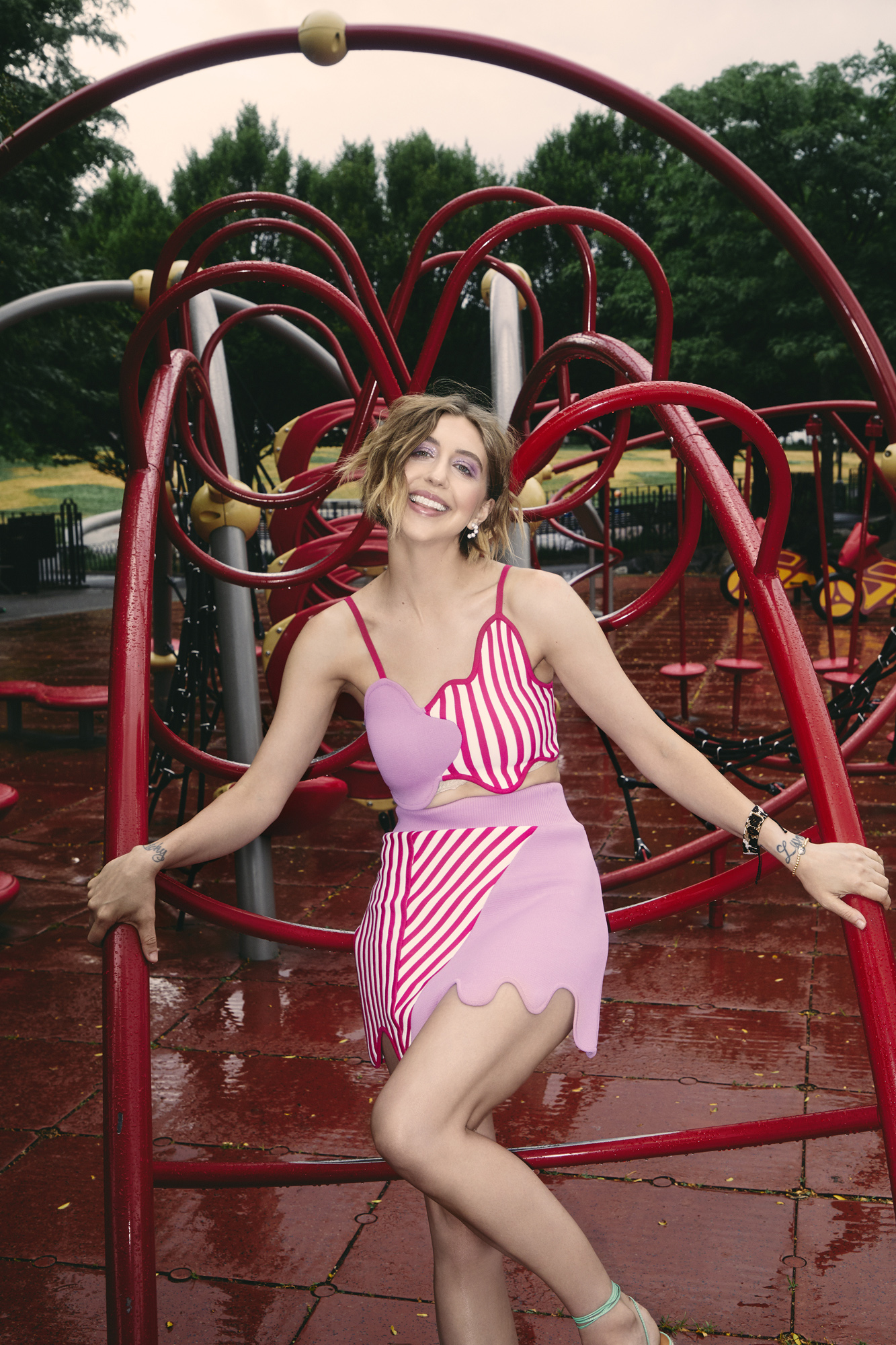 Top & Skirt, PH5 x Kith. Shoes, André Assous. Earrings, Lele Sadoughi. Leopard Bracelet, The Sis Kiss. Gold Bracelet, The Sis Kiss. Heart Ring, Lajoux.
Gardner, a Missouri native, packed up her life to move to LA and become a hairstylist. On the side, she joined the Groundlings, an improv school home to comedy heavyweights Will Ferrell, Kathy Griffin, Kristin Wiig, and Maya Rudolph. While she considered her comedy career as a side gig, she found herself as part of the Main Company in only a few years time. When SNL came for their roundup of the funniest of the funny, they grabbed Gardner. She started SNL on Season 43, and for her, the SNL cast has become a family.  The girl was, in fact, funny.
Gardner shared that rather than an anxiety-provoking environment, SNL backstage is more like a communal sleep-deprivation tank with candy. "There's a constant search for candy to keep your adrenaline going. I've knocked on doors asking for gummies. I typically ask my friends in the talent department or Bowen [Yang]. Bowen is good for sugar," Gardner told LADYGUNN. "Sometimes I'll knock on [Chris Redd] and Bowen's door with a wig on and act like a woman who snuck upstairs trying to hang in their dressing room or meet the musical guest. They tolerate me for longer than they should."
While everything might seem comedically optimistic in the SNL world, Gardner is not ignorant to the world outside of sketch comedy. "I think the most important part of people with influence using their platforms is simply that they can reach a bigger audience and so they should," Gardner says. "Sure, it's fun to share an outfit or a picture of your cat but that's fluff – all things I do. Fluff is fun but change is where it's at. At least for me, I can't really go back to posting sketches or comedy or cute pics right now. It doesn't seem important." Gardner cites the NBA as an organization that is utilizing their platforms to ignite change.  "I'd rather continue to keep the focus on Black Lives Matter which I truly applaud the NBA for doing. Yeah, they've gone back to playing but the players continue to speak on social injustice before and after every game. They're a prime example of saying, 'we can't ignore this.' I see that as a real inspiration and it motivates me to take action publicly but also consistently in my private life. Listening, learning, donating, reflecting."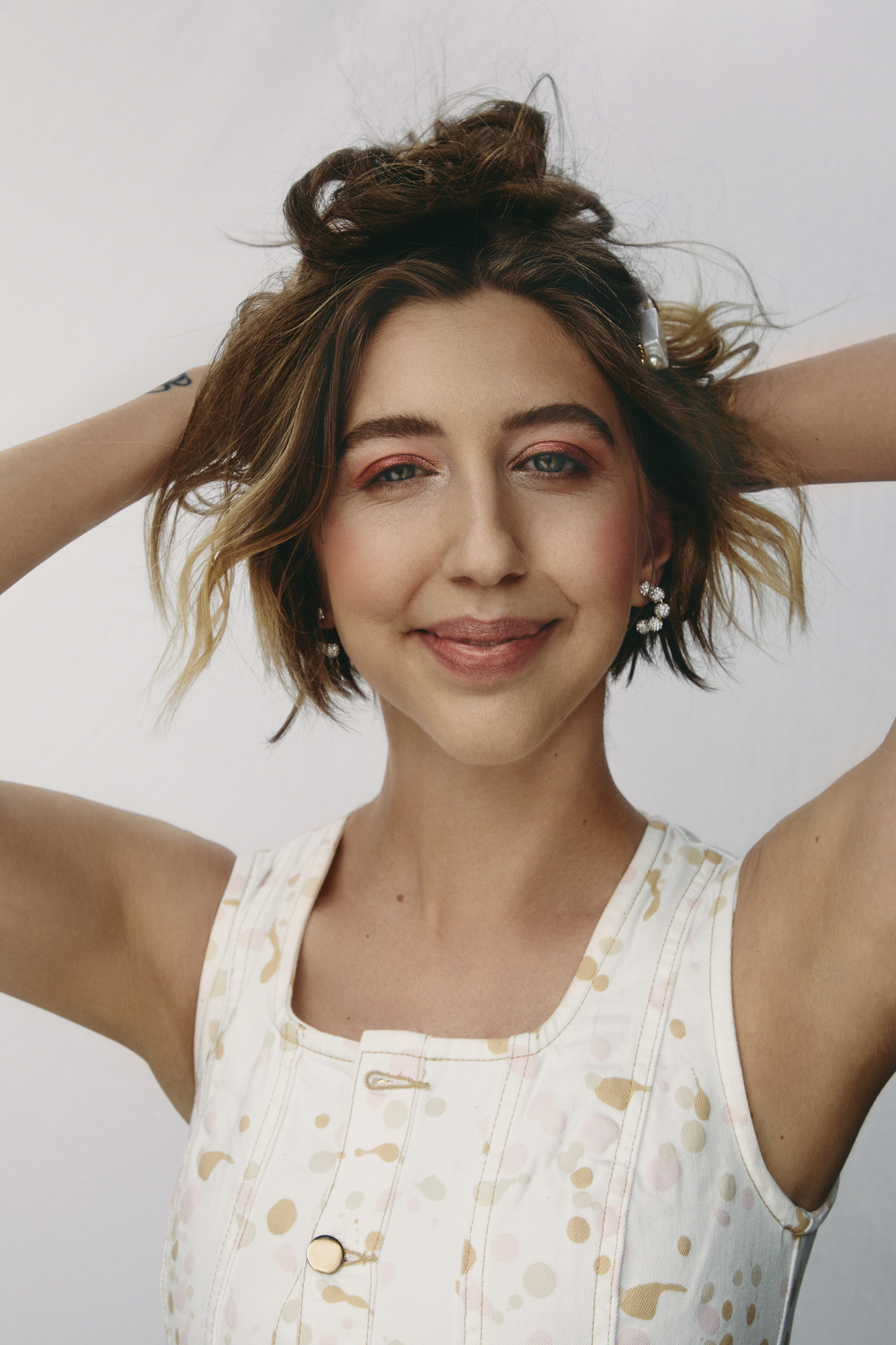 Spotted Dress, Rachel Antonoff. Earrings, Lele Sadoughi. Hair Barrette, Lele Sadoughi. Ear Cuff, Lajoux. Heart Ring, Lajoux.
When she's not a cast member on SNL, she voices an anthropomorphic cat named Cooch on the comedy series SuperMansion. "I hope I did the breed justice," she jokes.  Voiceover is a different ballgame from improv and requires a completely different skill set. "Since your voice is your only tool you're projecting a lot more and the energy expended is kind of shocking," Gardner says. "A  two-hour voiceover session had similar effects to running on a treadmill. I was done after that. Like done for the day not done with voiceover. Hire me! 1-888-WIL-WORK."
While the pandemic still has no end in sight, we hope comedy will shine a light at the end of the tunnel. We asked Gardner her favorite comedy movie to keep our spirits high as we await the end of the worst year to date. "Waiting For Guffman," she says. "The cast are geniuses. It never gets old. It's quotable as hell. I'm jealous of everyone's character's and performances,and it makes me feel like I'll never measure up comedically.  That's the sign of great comedy."
As for Season 46 of SNL, Heidi isn't quite sure what to expect. "My guess is it's going to feel different. But that's on the inside. Hopefully to the viewer it's pretty similar to what it's been. Obviously there will be a huge political push in the first month of the show. I know everyone involved at SNL and NBC has worked tirelessly to figure out how to pull this off safely. So to them I'm like, whoah, big round of applause."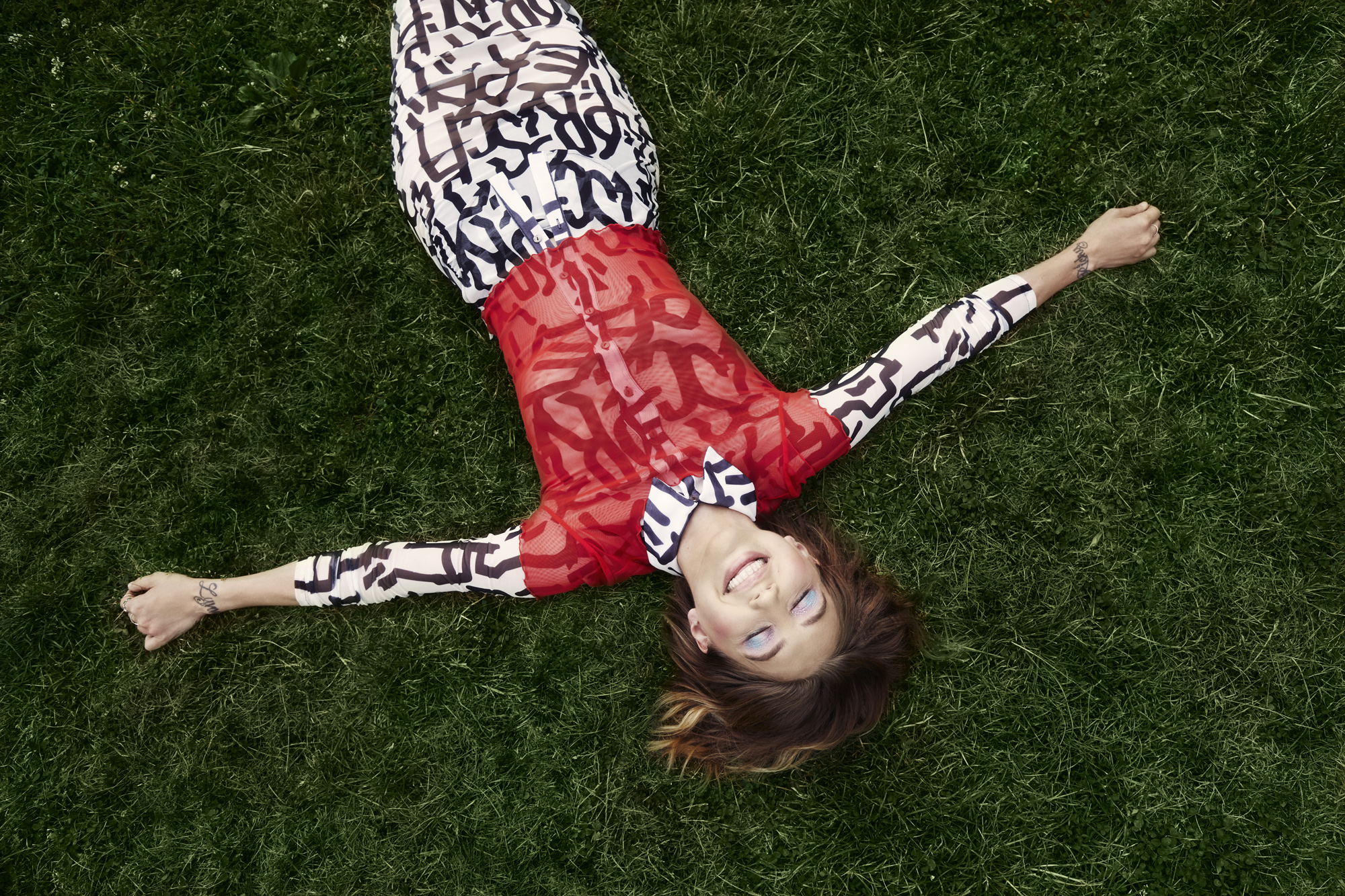 Red Tee, Button Down. Skirt, Priscavera. Heart Ring, Lajoux. Sneakers, Gola.

CONNECT WITH HEIDI GARDNER
INSTAGRAM // TWITTER // FACEBOOK 
Photo / Eric T. White (@mrwhite_)
Styling / Shea Daspin (@shea.daspin)
Hair + Makeup / Ashleigh Ciucci (@beauteousmax)
Styling Assistant / Emily Burnette (@mizemhbic)
Story / Sam Berlin (@spberlin)