"'Moving On' captures the romance and excitement that Ruth is known for.  She has created two separate versions – one fully produced and one acoustic, each one equally charming and meaningful.  Add it a stirring cinematic video, and you have the perfect formula for one of the best pop songs of the summer."
I think I hardly have to tell you who Ruth Koleva is at this point. The last time she was on, we had a nice chat with her about her then-new single "Salty" as well as the many going-ons of her busy career, and the challenges that came with moving from her Native Bulgaria to New York. Today she's talking about a different kind of moving, though, the kind that we're all going to be doing all of our lives, all the time.
Moving on kicks off with the warm crackle of vinyl and a very curious rhythm that reveals itself to be a Steelpan drum (you know, the Calypso drum) before long. What an eclectic mix I thought, but the track has even more of these happy little anomalies to it that results in a cheeky and defiant sound that you cannot easily pin down with your narrow-minded genre tags. I think that rather than pedantically cataloging every bit of this song, I'm just going to let *you* have a crack at it.
The eclecticism doesn't stop with the musical aspects alone, it moves on to the visual with the music video. Where the music wants to pull you into this undoubtedly tropical vibe, the images chosen instead, indicate that we're more likely on the eastern coast woodland of the U.S.  With a grainy and blurry Super-8 aesthetic, the video builds up its endearing and all-too-sweet narrative of flirty summer love, punctuating the equally romantic lyrics of course.
It's not all rolling hills of flowers and sunshine in this perfectly bucolic wonderland though. The earnest naiveté little by little gives way to disillusionment, heartbreak, and the evergreen realization that sometimes lovers must come apart, and it's all about "Moving on"
I particularly liked this line in the song: "Go blame yourself, go hate yourself – I won't Cause we got good memories babe, I'm keeping them safe". I think it hits the nail right in the head when it comes to summarizing the kernel of universal truth at the heart of the song (and them's cool lines too, I think). Some people hold on haplessly. Some people even turn on themselves. 
It's Ruth's thesis that to be at peace, one must move on, but more importantly, she parts with one very important lesson that is often left out: Moving on doesn't mean forgetting the bad; it means cherishing the good.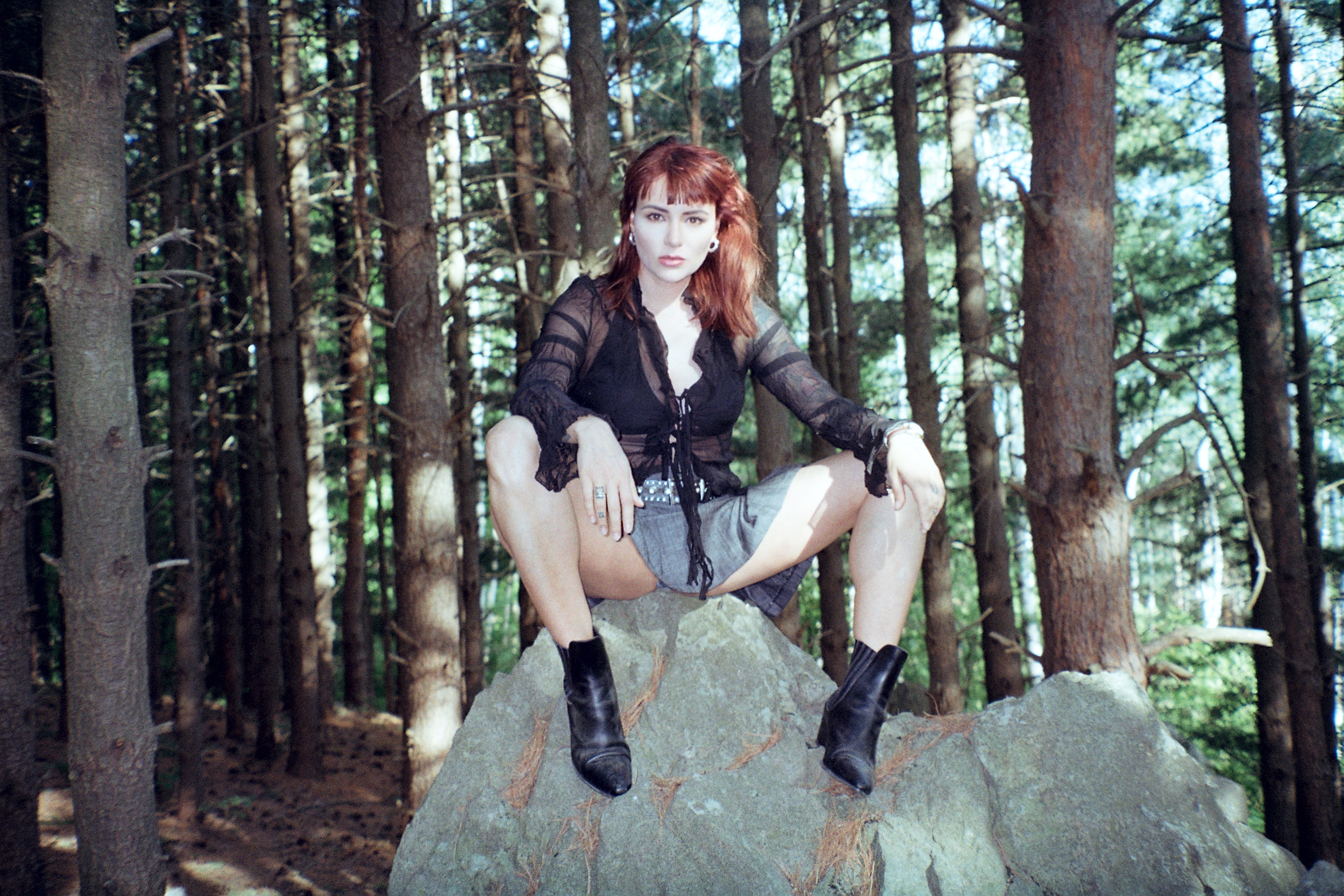 Story: LADYGUNN Staff
Photos: Courtesy of the artist
CONNECT WITH RUTH KOLEVA
INSTAGRAM // SPOTIFY // TWITTER