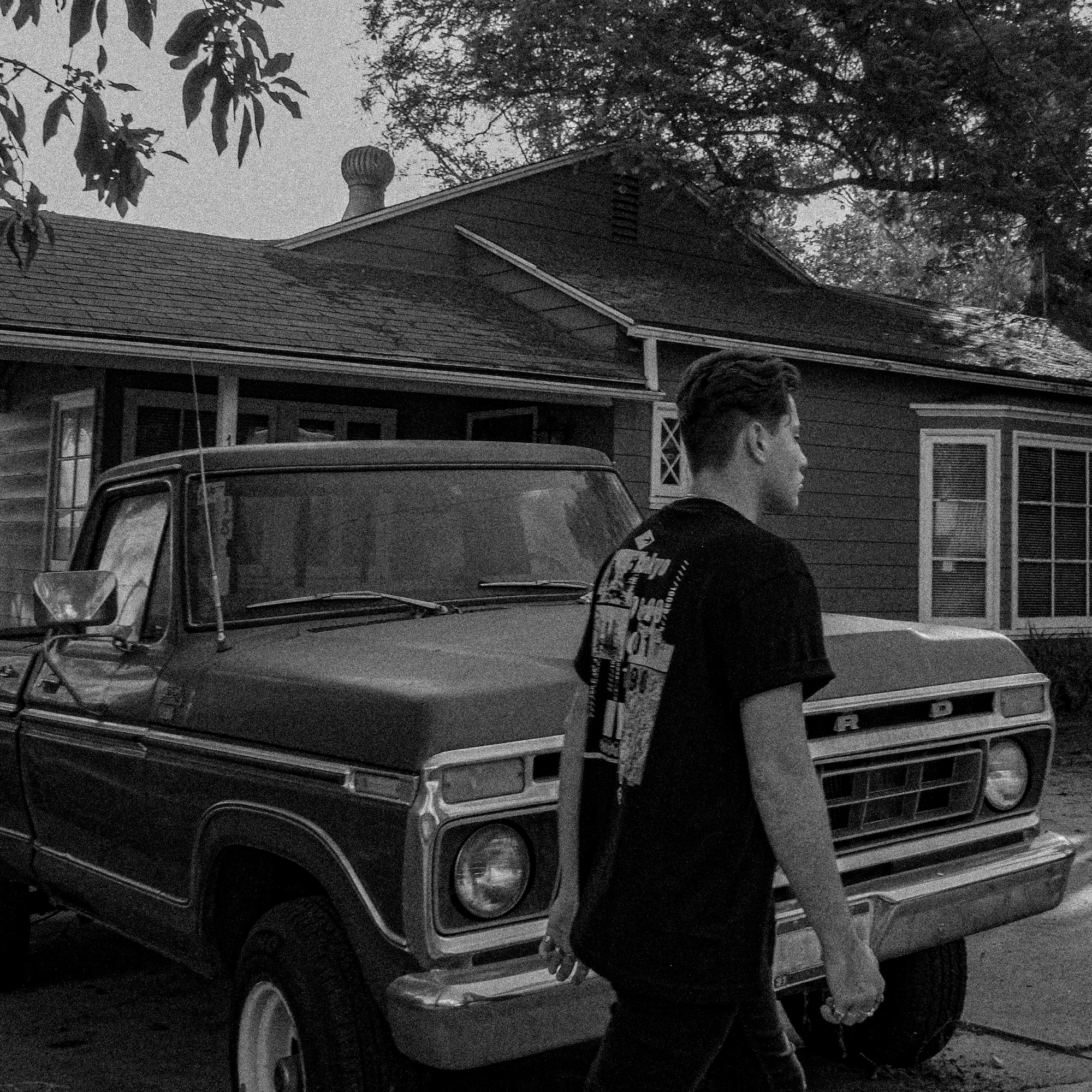 Probably best known as an actor on both screen and stage, LJ Benet's musical talent is nothing short of stunning, it's a talent he's been honing since age 11, and now at 24, he's got the poise and the proficiency of a truly seasoned veteran.
His newest single is called "My Neighborhood" and he teased it on his TikTok to an incredibly warm reception (nearly a million views in just 4 days) and today, I got my hands on  it to really appreciate the full work. What I found was a surprisingly energetic and raw song, driven by a very layered alt-rock-inspired sound and a huge battery of emotional power in LJ's vocals.
LJ said that "My Neighborhood" is a song all about "…a constraining love story, one that will eventually leave one side broken-hearted, and the other relieved. Usually I'm the one down and out, this time I'm doing the breaking."  This is so much so, that LJ cleverly released another TikTok video centered around a snippet of the song reading "If you were sent this video it's because the person sending it to you wants to let you know that you're single now. Sorry".
The underlying vulnerability and openness of the song work to great effect in bringing out an emotive and very personal performance by LJ. He's writing what he knows and singing what he feels, and even in this, the message is just as universal; allowing greater connection with the listener and encouraging an interactive play of one's own memories and experiences to flow from the song.
Working alongside multi-platinum producer Jayme David Silverstein (Miguel, Alicia Keys) This song works as a compound of multiple genres to deliver that layered and busy sound that immediately commands your attention. Other than LJ's powerful, gutsy vocals, one of the key aspects in the dynamism and energy of the song is in the use of a very classic Drum & Bass beat serving as the support structure for the nearly cacophonic synth-heavy production.
CONNECT WITH LJ BENET
INSTAGRAM // TIKTOK // SPOTIFY
photos / courtesy of the artist
story / Samuel Aponte