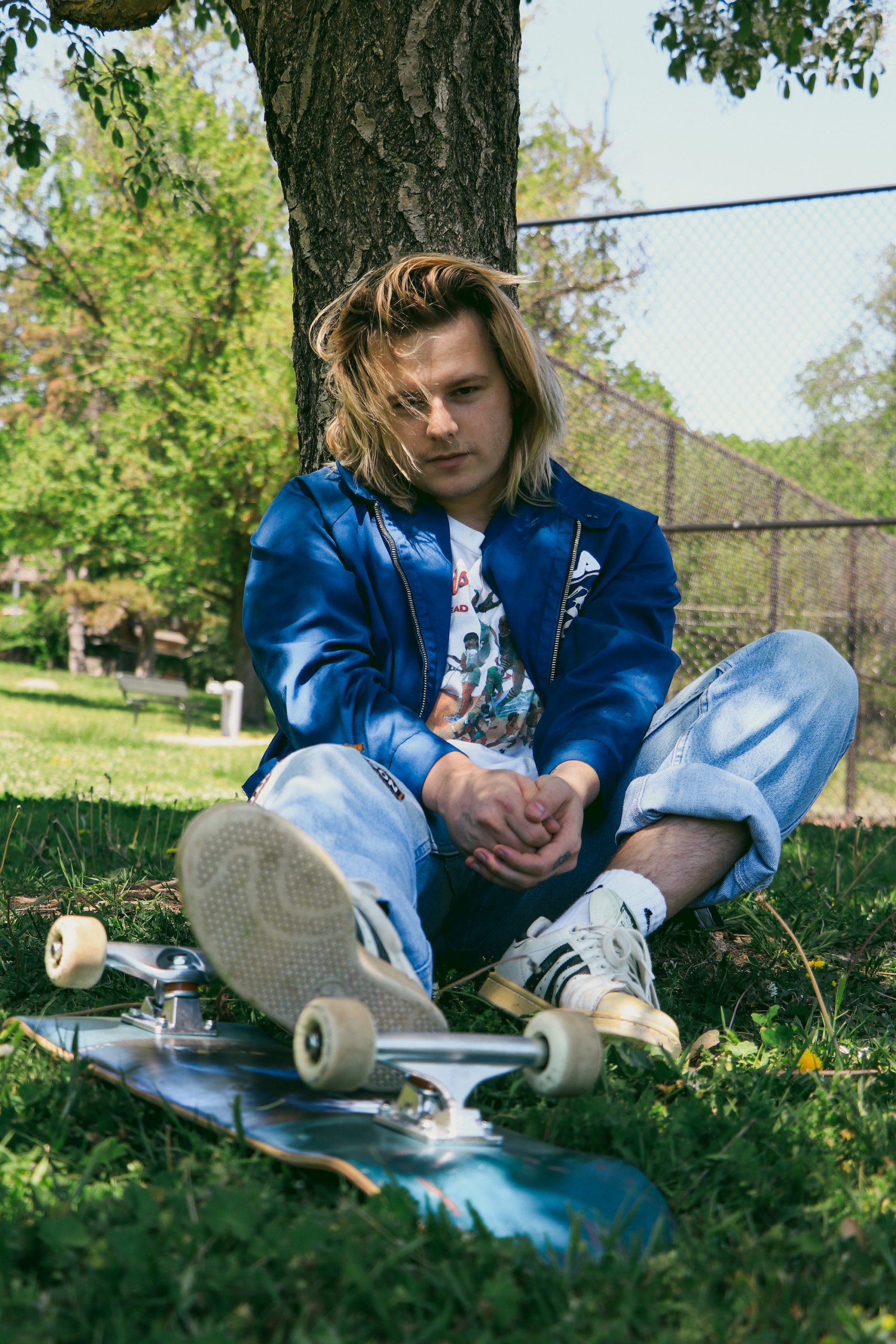 Tommy Newport started making music at a pretty young age and -as told by himself- he didn't know what he was doing, didn't have much thought, rhyme or reason to what he was doing in those initial early days.
At the age of sixteen, this Britain-born singer/songwriter living in Wichita, Kansas, made an album under his surname "Milmine" just for him, his friends, and family. He never thought about the name at the time because he wasn't trying to become a famous musician, he just wanted to see it on iTunes. Of course, the album wasn't properly mixed or mastered, it was just a bold boy messing around and trying to figure out how to write music. Somehow the album caught the attention of some people and today has about 10,000,000 streams.
It's been a few years now and he starts to understand what his inspirations are, and to determine his own sound.  Since 2018 he has toured the USA extensively, and while touring Europe, he went viral after recording a live set in Berlin for YouTube channel "COLORS". In this conversation with LADYGUNN, Tommy exposes his dreams, the causes he supports, and his concept of success.
it's very well known that you have been constantly moving from the United Kingdom to different areas in the United States and this has influenced your music. But now it seems that you are in another place, a place that you came to from the experience. What have you learned in this time of what it is to have a career and be completely dedicated to music?
Moving around so much didn't influence my music – it only pushed me to pick up a hobby that I can always turn to. I've been fortunate enough to have stuck with music through everything to the point that I can call it a career today and I feel very blessed in that way. I've learned far too many things so far but I'd say the main thing that stands out to me is to stick with it, get better and constantly improve. I couldn't sing or play an instrument to save my life 8 years ago and now here I am so anything is possible with dedication.
The Sinner, Ballers and Search Party are some of the TV shows where your music has been used. Beyond that, what is your aspiration as a singer and songwriter?
I would love to score a film, something like Alex Turner, who scored Richard Ayoades "Submarine". I think this concept is really remarkable and not as popular as it should be, to have one artist score an entire film in their writing style- really cool. Outside of that, I love when my music is selected to pair with film, TV and even advertising. I think these production companies have such amazing talented people and it's usually an honor to be a part of them in my own way.
Your music has a very particular sound and your songs talk about casual themes but in a very innovative way. Since you write and also play some instruments in your songs, do you feel like there's an advantage to that?
It really all depends on what career you aspire to have. If you want to be a singer, then composing and producing your own songs may not be where you focus your energy. For me, I started as a guitar player not a singer, and I had no money or infrastructure to work with a band or producers, so to get my creativity and songs out in the world, I realized I will have to try and compose it myself and start to work on making my once awful singing better. It's been the same process ever since with of course more help along the way these days.
You talked about your latest single "Bubblegum" and said the message on this one is simple: Love is sweet. Are you experiencing that state of romantic sweetness right now or is it just love as a source of inspiration?
Been sweet for 2 years now! These themes are always an inspiration across the entire landscape of music, I tend to lean into them more often by subconscious way rather than a desire to write love tunes, maybe it's the nature of music since the beginning, "Bubblegum" is more of an acknowledgment of appreciation.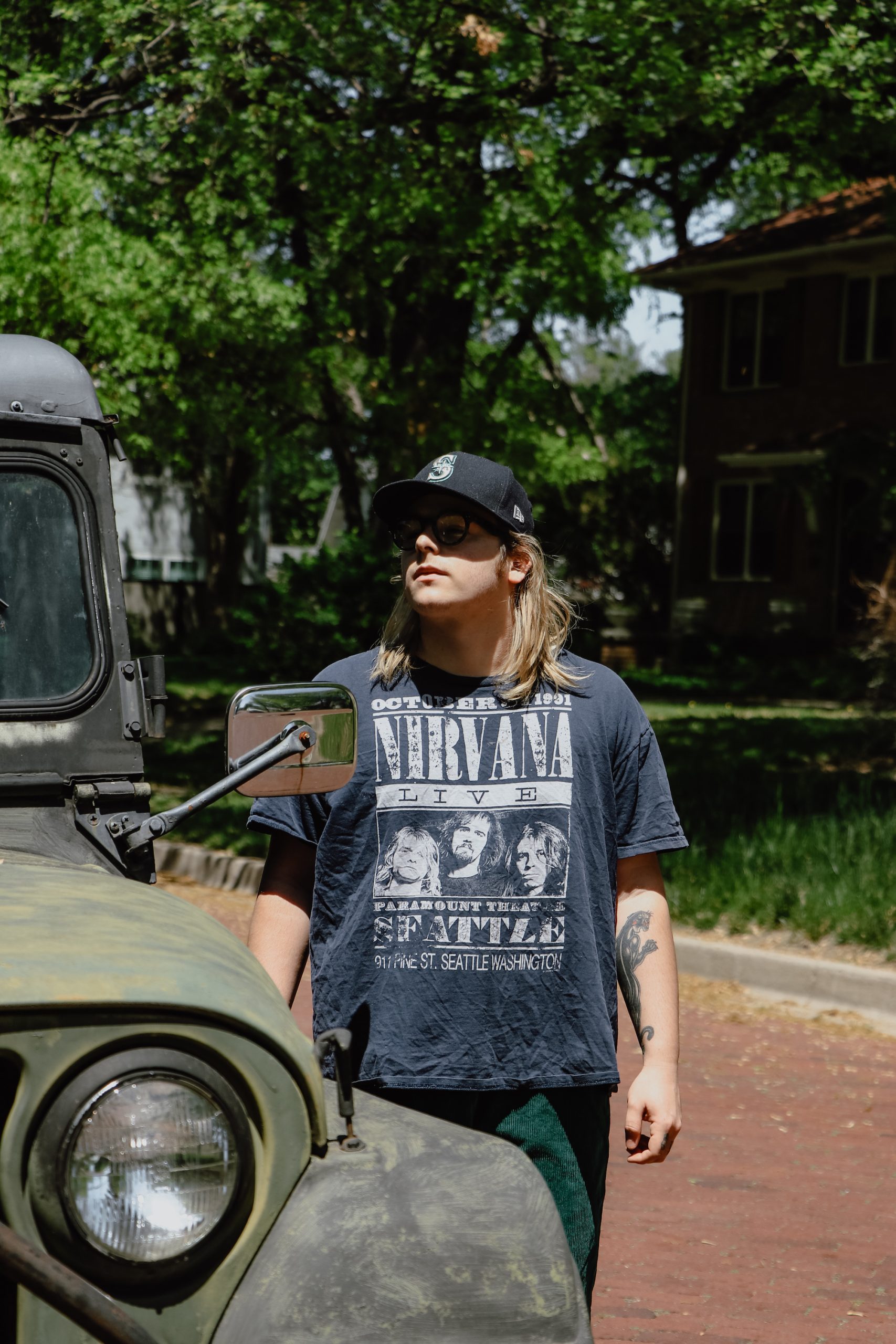 As an artist, I imagine that a little inspiration is always necessary, which leads me to wonder where do you get new music for inspiration? Or are you one of those who prefer to go back to the classics?
A lot of music production is limited to your skills and your skills come from what licks and riffs drum fills, you've learned songs you've listened to over the years from other artists, so there are so many songs and artists I've learned there records and remembered progressions and riffs and they come through without effort or thought. Most of my retention is within classic rock, Indie rock, glam and britpop, 60s all the way through the noughties.
How do you measure your success and professional progress?
I measure my progress by the people around me who want to get involved, work with me and collaborate. Outside of all the numbers and followers, I feel I can only truly see that what I do works by what situations my art leads me to. If that means one day, I'm working or touring with some of the people I looked up to, that's always the ultimate benchmark of success to me. All those different moments that feel surreal let me know that I am on the right track.
Is there a cause that moves you beyond music?
I heavily support anything around environmentalism. I believe in the climate crisis and hope to be less and less of a contribution to it as I get older and admire those who dedicate their lives to it. I also support any cause that makes for a better, more equal and fair society.
What terrain would you like to explore with music?
I am open to all terrains of music! I hope by the end of my career I have worked with people from all corners of music. I enjoy creating no matter the terrain. I love seeing what my sound does for other people and what theirs does for me.
Tommy Newport has the mission to keep on moving and developing his music. He has had a short career with lucky twists that have allowed him to gain a consistent audience that awaits his next releases.
CONNECT WITH TOMMY NEWPORT
photos / courtesy of the artist
story / Mariana González