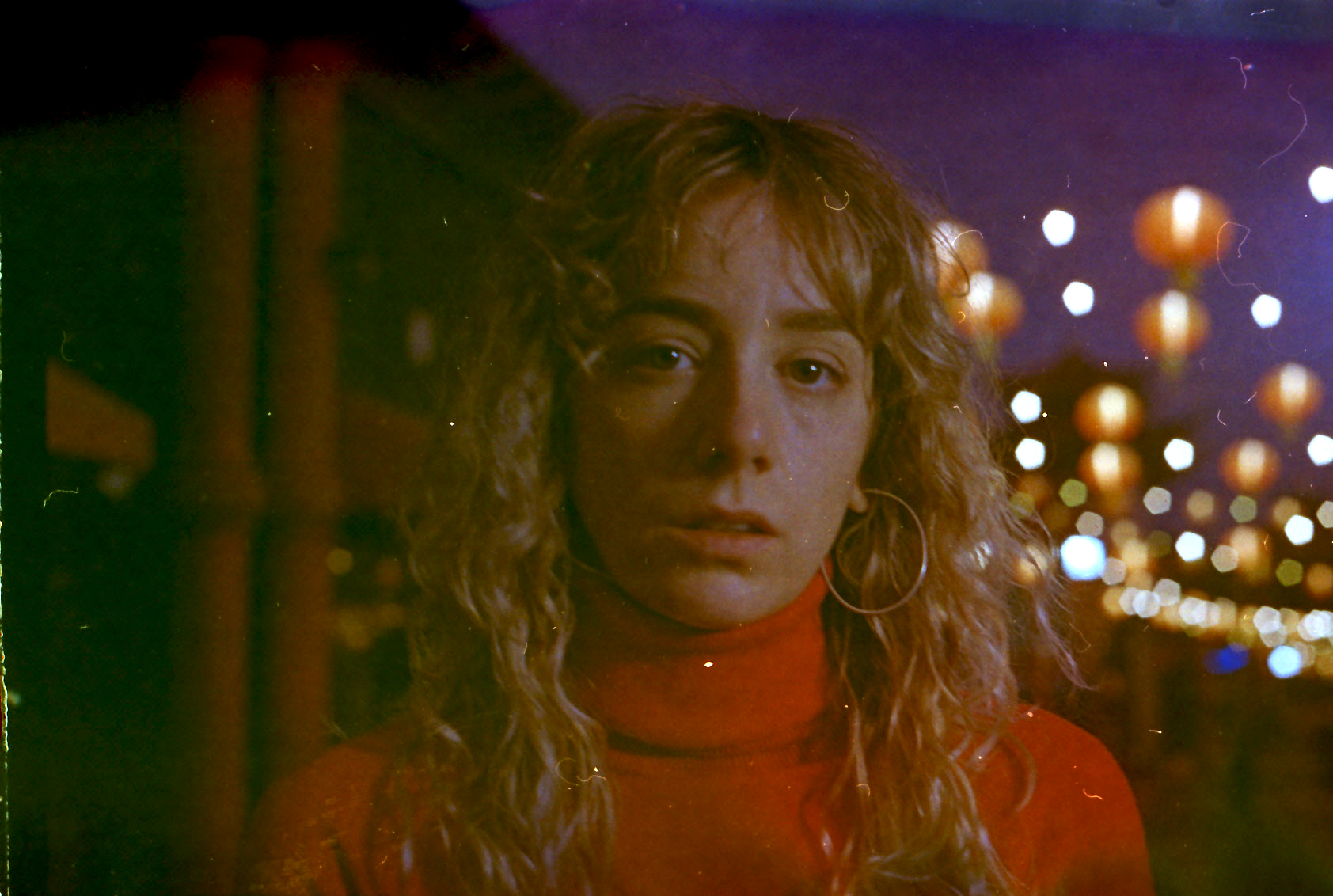 A few months ago, an unexpected phone call was basically faux pas. It's since become a valued part of the anti-insanity regiment of life in isolation. Perhaps we are remembering the value of a good chat?
"Free As A Bird" is a conversation Juana Everett delivers in a song. A celebration of the kind of friendship we don't have to hide our wounds from. The Echo Park based songstress has dedicated her new material to self betterment through acceptance of the destructive character traits that so often get passed off as a gregarious "social norm".
The video for "Free As A Bird" creates that laid-back Sunday feeling when one's mind can be calm enough to really listen to a friend… and to themselves. Flapjack helps too… in this case Juana's fluffy orange co-star.
"Free As a Bird" is a conversation delivered in song. Can you tell us who you're having this conversation with?
A couple of years ago I reconnected with an old friend. We hadn't talked in years and we both where going through hard times. We shared our loneliness and found strength in each other. We only had a few conversations, but they came from a very deep and authentic place and were very healing for both of us. Sometimes is hard to find that level empathy around you. Or maybe we tend to hide our wounds more from the ones around us.
It is taught that in scripted conversation, one or both characters have a desire. What would you say you're trying to attain or discover through this song?
I think it's simple: I'm trying to come clean and be seen. I want to make a real connection, to find sense of belonging. There's nothing more healing than when someone gets you, and understands your feelings. It grounds you. It makes you feel like everything is ok.
The video feels like a lazy Sunday at home… Can you tell us about making the video, your co-star (the cat) and how the nostalgic effect plays into the song?
I made this video during the quarantine with a friend. We shot it at my house -while social distancing!- on her iPhone with a vintage camera app. It was the easiest and most chill video to make. I think the simplicity of it connects very well with the vibe of the song. Image and music are both nostalgic. The video makes me think of "good old memories", which have a very unique filter of their own too. Sometimes we cling to that nostalgia: the image of an idealized past, when things were simpler and easier.
My co-star is Flappy (Flapjack), who honors his name by being the fluffiest orange fat cat <3
We've read you're a Spanish songstress… Do you ever write or sing in your native tongue?
Before I moved to LA I had mostly sung and written in English, but being here makes me miss and appreciate my culture so much. I hadn't realized how much of it is in me until now. These days I write in Spanish more often, although it's hard for me to feel a 100% satisfied with it. Maybe I judge myself more when I write inSpanish. I'm working on it!
My mom is an English teacher and I grew up listening to American and English music, learning every lyric was my favorite hobby. That's why English always felt natural when writing music. But I love Spanish as a language too and releasing songs in my first tongue is something I definitely want to do.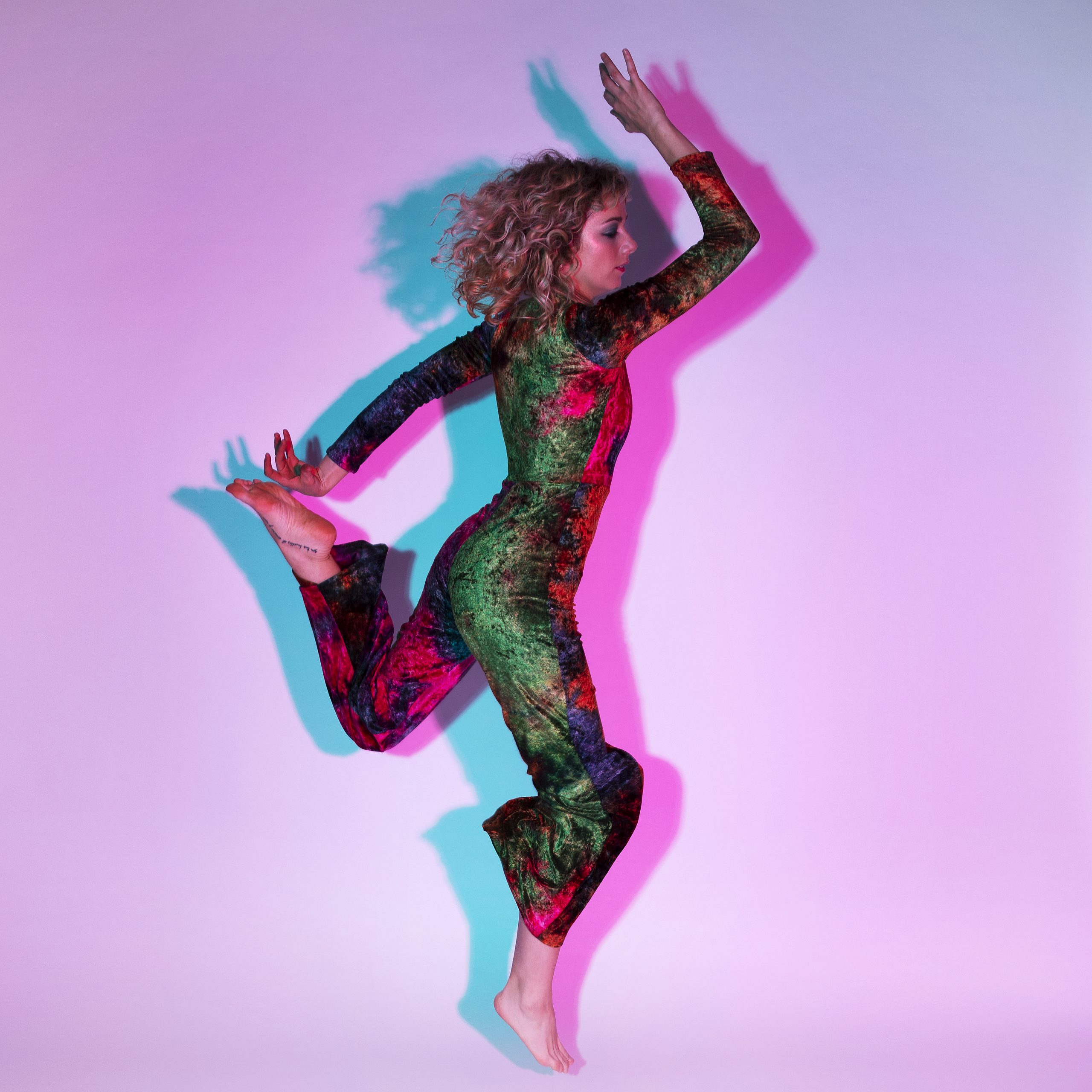 If so, how does that influence the melodic nature of the music you create?
Each language brings out something different from you, so when I sing and write in Spanish I am more connected with the culture there and I definitely use some more Spanish sounding cadences, although it's not a drastic change of style. It's more subtle. Sometimes I find myself mixing both languages which is super fun too!
Can you tell us about the photographer for the cover art and maybe about the night it was taken? 
The art for the song is by Laura F. Izuzquiza, in which I'm jumping over a pink background 🙂 Laura is my sister and an incredible artist specialized in analog photography, although she does all kinds of works and loves to experiment with new things. When I work with her it's like there's no camera to me, and I'm just having fun. In that session we were playing around with lights and colors. We brought a lot of stuff to the studio so that we could improvise. I love this cover; to me it represents finding a sense of freedom in your own weird self.
Admitting to having an addictive personality was your way of overcoming your fears and you expressed this in 'Free As a Bird'. Did writing the song help you do this or was writing the song a reaction to the process of brutal honesty with yourself?
"Free as a Bird" and the rest of songs from my upcoming album "Move On" come from a very honest place. I wanted to let go of many things when I started my life on the other side of the pond, so it was a very introspective process. A very needed face to face with myself in the form of songs. In a way, I only had to listen.
Admitting to having an addictive personality is just one more step in this process of acknowledging and accepting stuff. A lot of us engage in addictive behaviors that are socially accepted and that in truth are a way to run away from our feelings, cause we can't handle them. Many times I'm too lazy to deal with mine, so it was very important for me to be like 'Hey, this is an issue and you need to take care of it and take care of yourself".
Do you have any words of encouragement or advice for those approaching that kind of honesty?
I would say it is a process and you need to be patient. Write a lot, whatever comes to mind, re-read it. Get to know yourself. Open your heart to your friends and don't be afraid to express a different opinion. Be bold. It's so simple and yet we keep falling in the trap of wanting to create this idea of us in ours and in other people's minds… Drop it! It might sound cheesy, but the world needs you the way you are.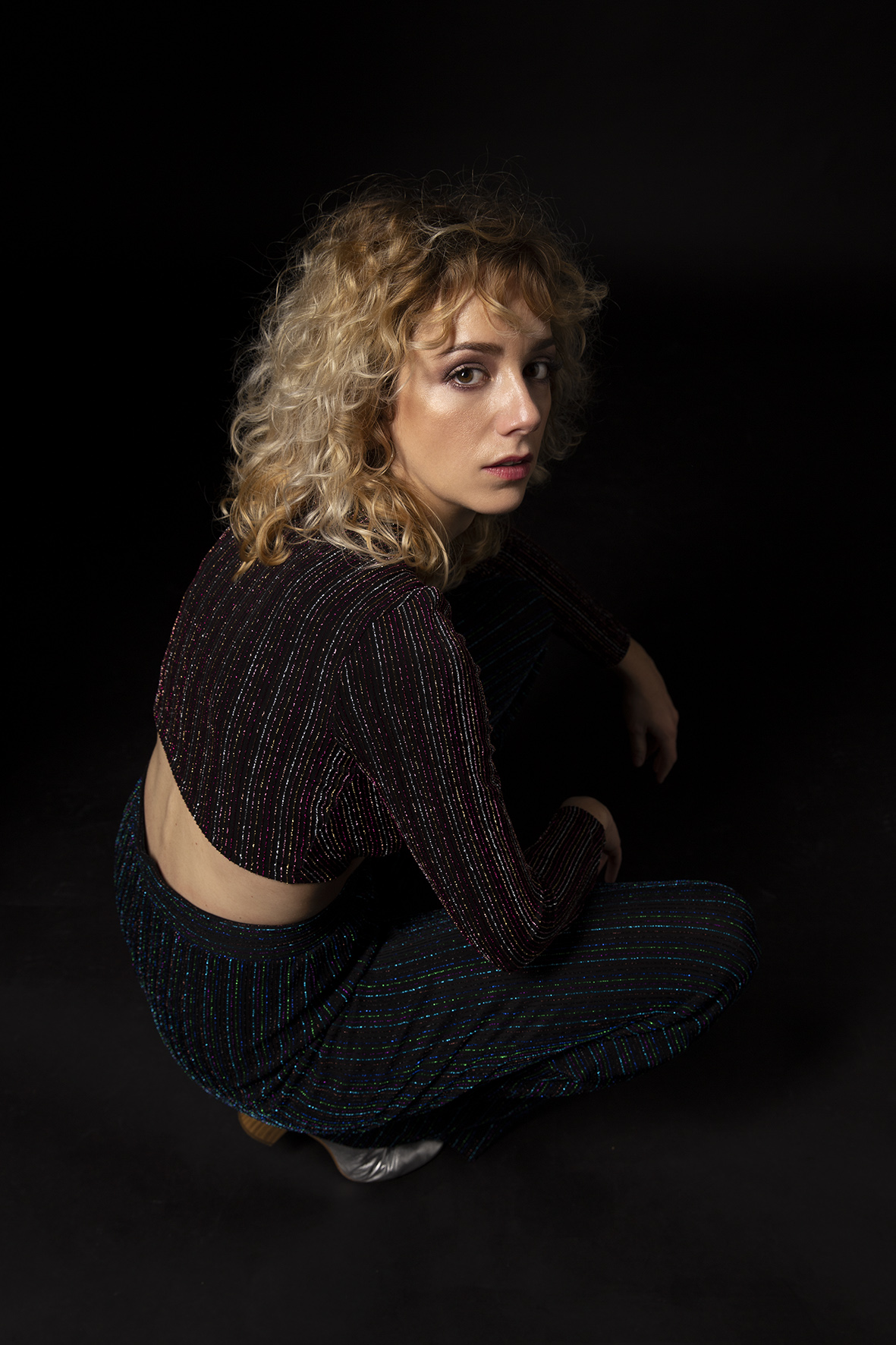 CONNECT WITH JUANA EVERETT
photos / courtesy of artist
story / Chris Hess