You're in denial every time you smile
You don't know what is real
Or is it difficult when you see me
You don't know what to feel
I don't watch television, but when something stunning or amazing happens to be televised, I'll find out about it through friends and family, and it's often the case that the thing I get show the most are amazing singers from singing competitions shows such as American Idol, or in the case of today's artists "The Voice".
Back around 2012 or 2013, I was shown a clip of a stunning woman singing one of my all-time favorite songs on the stages of the Reality TV competition show "The Voice". It was none other than Amanda Brown, and her performance was amazing through and through. Looking at it again nowadays, you can see a fully-formed artist giving it her all on that stage, and the way she struts to the very front of it isn't "like" she owned it, she fully did, and the raving reviews from critics as well as the overwhelmingly positive audience reception was a testament to that. This appearance -alongside two other singles- garnered a spot on Billboard Hot 100 and Billboard Digital Songs charts.
Of course, Amanda Blew my mind back then, and since then I often revisit that clip on youtube, not to mention the fact that I've kept up with her career, though perhaps more sporadically than I should have. Now that She's got a brand new single out and is getting ready to release an EP as well, I think it's high time we turned our ears back to her; and what better way to celebrate this new stage in her career than shining the LADYGUNN spotlight on her once again?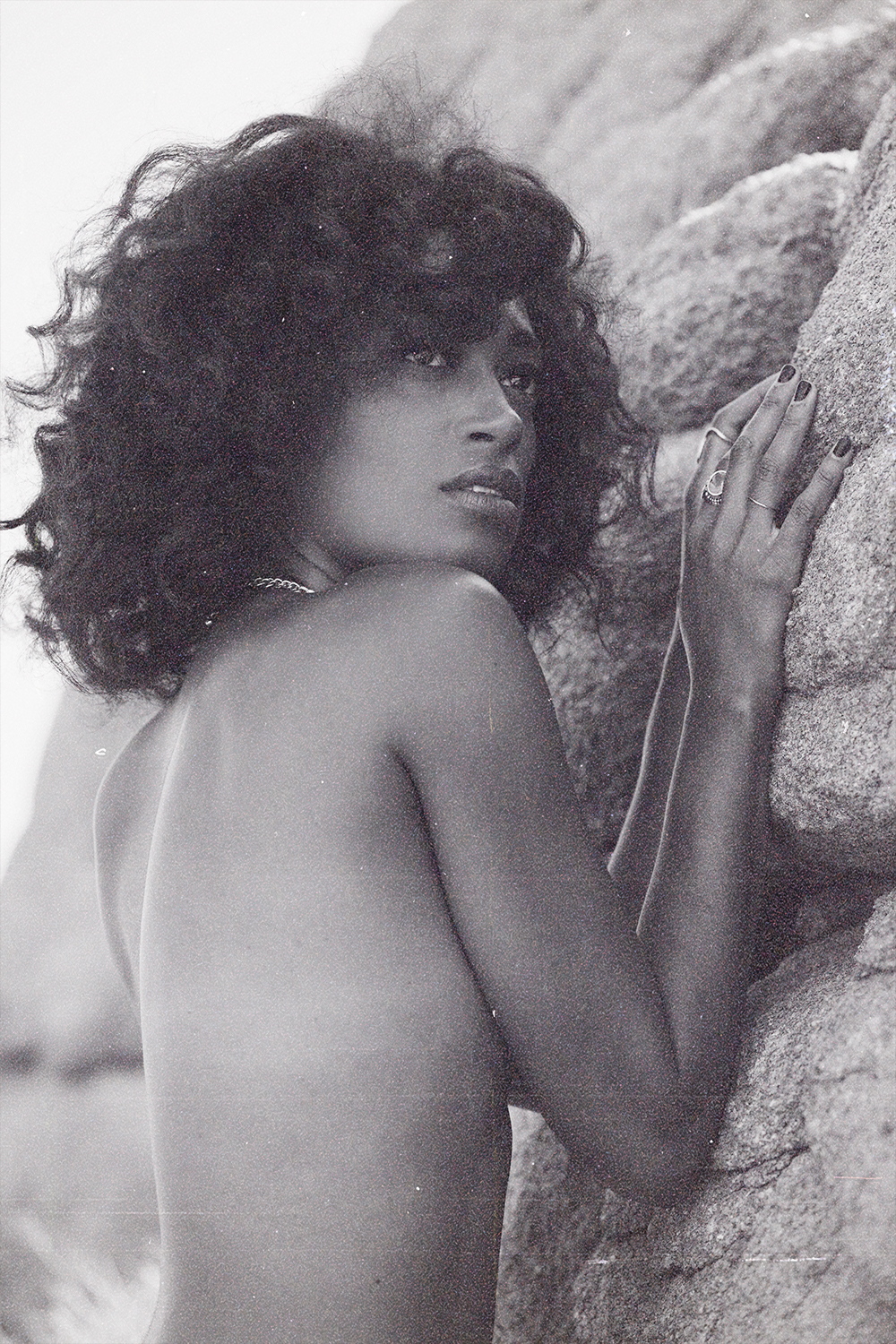 Last time we had her on was in 2020 with a wonderful interview sparked by the release of her "From Here" single, a song about taking emotional inventory and asking yourself "Where Do I go From Here?". Things have been relatively quiet until this very day when her new song, "Dirty Liar" finally drops alongside news of a forthcoming EP release (TBA).
I don't think I need to sell you on the vocal qualities that Amanda Possesses anymore, instead let's talk about  "Dirty Liar" specifically. The song opens up over a steely and almost mournful guitar, the only company that Amanda needs at the moment as she dives into confronting the turbulent emotions of a bad break-up fueled by betrayal and -naturally- lies. The somewhat mellow and gloomy music belie much of the anger and justified indignation that Brown communicates with her words, there's a restrained and almost quiet sort of anger coming from her vocals that is almost frightening, and when the gospel-inspired hand-clapping comes up, I felt it serves to resolve quite a lot of that tension; this is what getting something off your chest feels like.
Of the song, Amanda herself reckons she feels differently from it now than two years ago when it was finished. "When I sat down to write Dirty Liar with Shawna Beesley and Kyle McCammon, I wanted to write an angry song. I was on the heels of a breakup and trying to make sense of my emotions and the betrayal I'd experienced," she says. Nowadays the song holds a different personal meaning after putting that situation behind her, instead, she relates it to more global affairs. "In the wake of the 2020 pandemic, the emotional seesaw between truth and deceit has been one I believe we all can relate to on a grander, more political Scale." She leaves off with.
Story: LADYGUNN
Credits: Courtesy of the artist
CONNECT WITH AMANDA BROWN