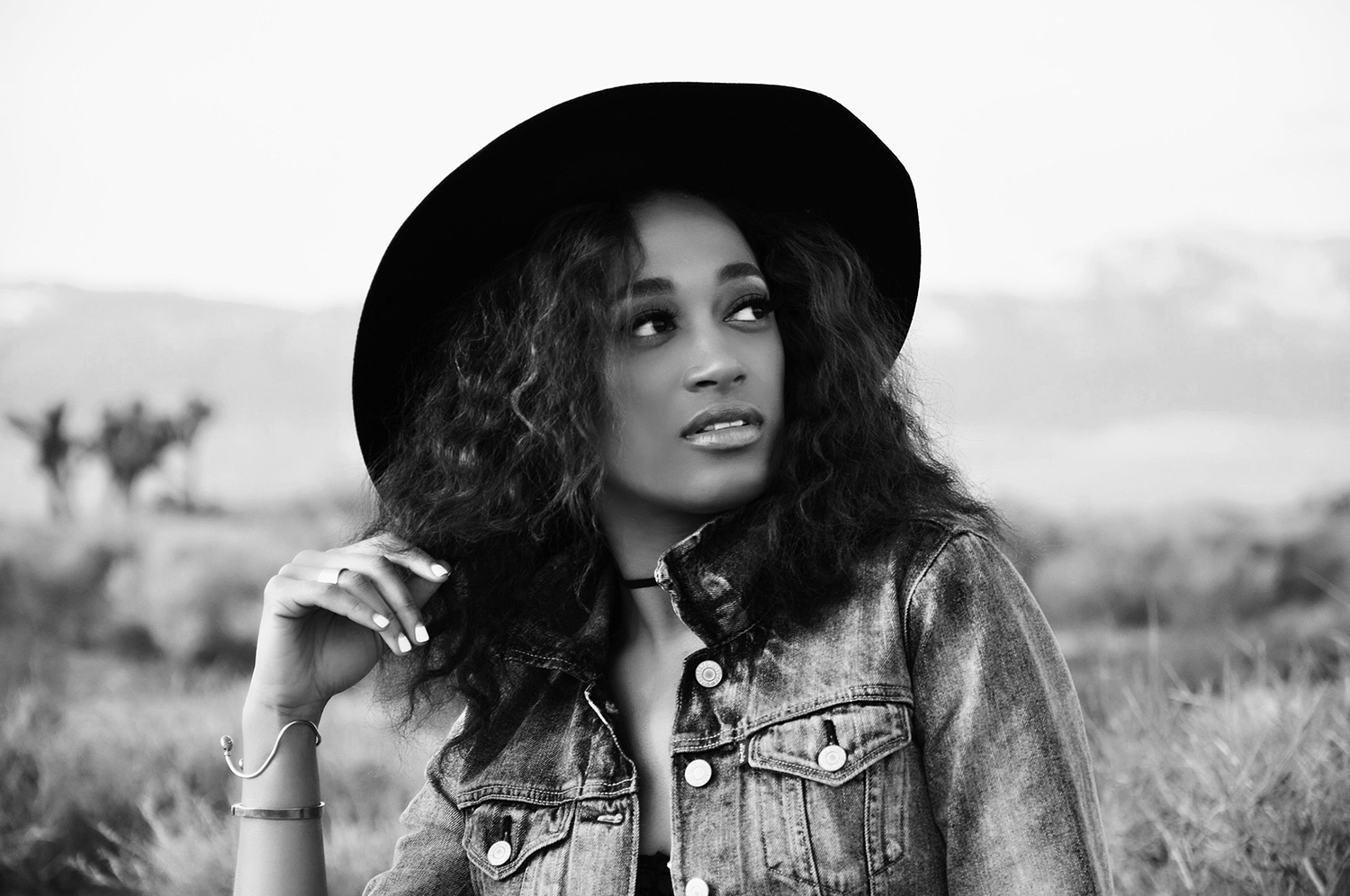 Heaven sent, holy love
Or a waste of time
Holding back, falling in
Selling truth for lies
Can't keep doing this anymore
Oh, no no
Promises make no sense
When you're out of time
Wide awake, fast asleep
As we walk the line
Can't keep doing this anymore
When Amanda Brown wrote "From Here," it was personal. The kind of personal that pretty much everyone can relate to, can remember their own hurt, their own moment of wondering if it was time to put yourself first, let go and move on. Stemming from a long-term relationship that turned into a place of pain, frustration and mental and emotional exhaustion, "From Here" is a cry for guidance, understanding, redemption and love. But in current times, the lyrics hit on more than a love story. As Amanda took a chance on herself she asks the question, Where are we headed, as lovers, as a nation, as people?
Where do we go from here
Been standing still for years
I just want to wake up
Don't know how to save us
I just wanna hold you, taste you, love you
I just wanna hold you, taste you, love you
Separate ways, should we stay
Are we meant to me?
Cause it gеts quiet
But you and I
We've got history
Can't keep doing this anymorе
About the song Amanda says, "I had my own moment of, you know, not being able to live the way that I had anymore and denying certain truths about myself and certain issues about the relationship that I had been in. After six years, I broke away and left New York and moved to LA."
LADYGUNN talked with Amanda about dealing with the election, her career, and her time on The Voice.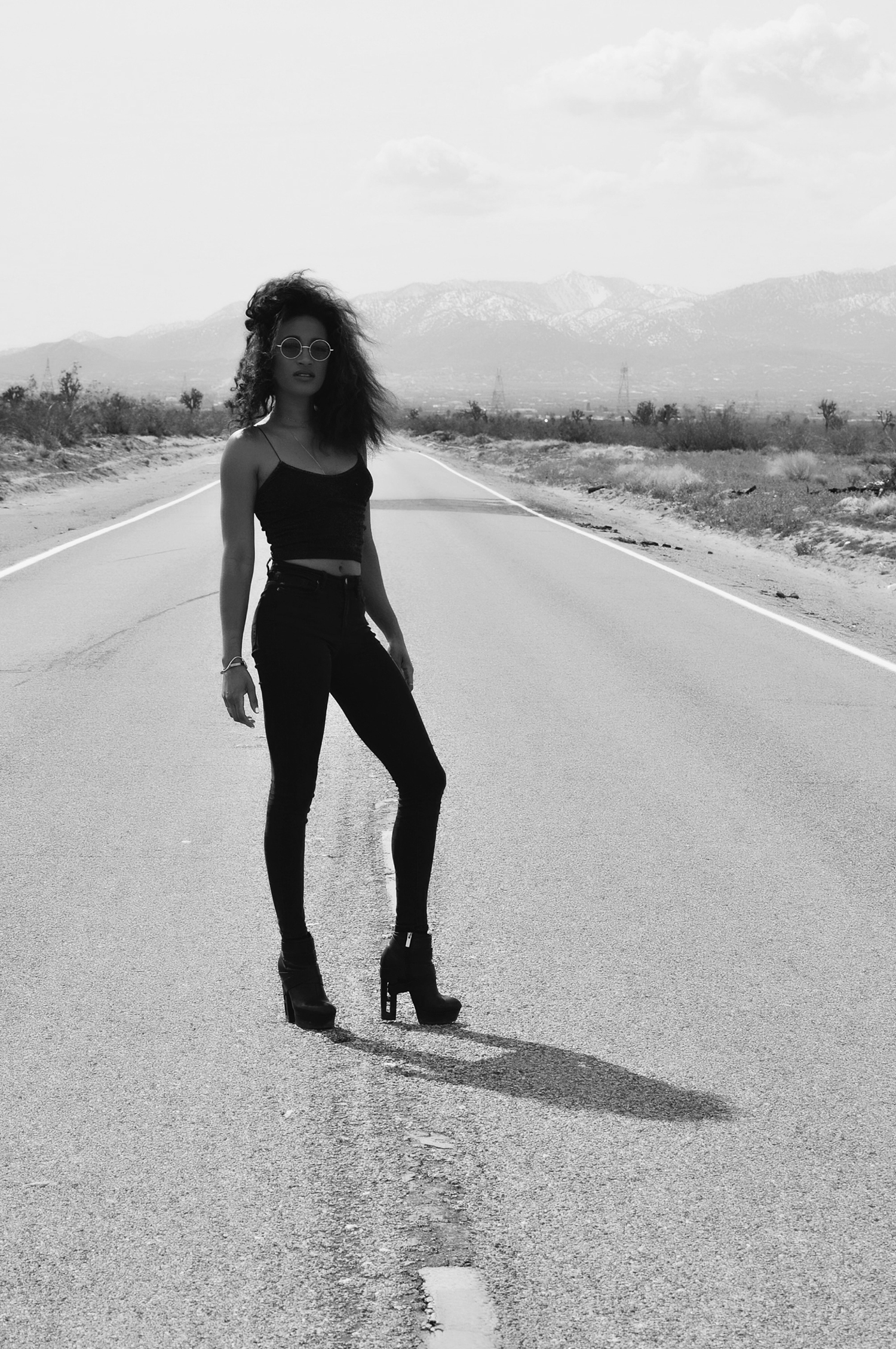 So where, as a people, do we go from here?
Obviously, COVID-19 has been tough on a lot of individuals and families; we've lost a lot of people. People haven't been working and there are so many negatives, but if I were to think of a positive regarding 2020 and this song, and how it relates to all of us—I think there's absolutely no way that we can find our way through a difficult period and challenging moments, dealing with issues of systemic racism, patriarchy and all of those things, if we refuse to see ourselves. And I think that the challenge we are currently facing is that a lot of people are waking up to themselves, and maybe the reality of the life that they've been living and certain ways of thinking, and there are others that are fighting that and don't want to see or are maybe buried within the matrix. Right now is definitely a reflection of how we all have been living for a long period of time. And I think that some of us are choosing to look at that reflection, and maybe deal with some of the things that they see, and others are not. I also honestly do not have the answer! I can only speak for myself, and what my own journey has been, and continues to be in that I want to confront all of the ugly parts of myself because [those] are the honest parts. And, and I think maybe we have to reach that point as a nation, as human beings, where we are just fed up with living under this guise of: this is the truth, even if somewhere deep down inside, we know it's not. And once we are fed up, then hopefully, you know, we are able to really look at ourselves. Right?
We came, we voted, we are still dealing with the election. What was your experience?
I have mixed feelings about the way our government operates. I don't think that voting for Joe Biden is the cure-all. I do think that there are a lot of issues within our government with the way our citizens are policed. The way that people of color are treated in this country. There are a lot of things that we need to work on. But I feel like we've all been so focused on what Trump says and does that it's difficult for us to even begin to address some of the other issues. All I can do is continue to work on myself and support organizations and people that I believe in, that I think are doing great work within communities that need it. And continue to make music that hopefully reflects my experience and the experience of those that I see around me and just try and be better.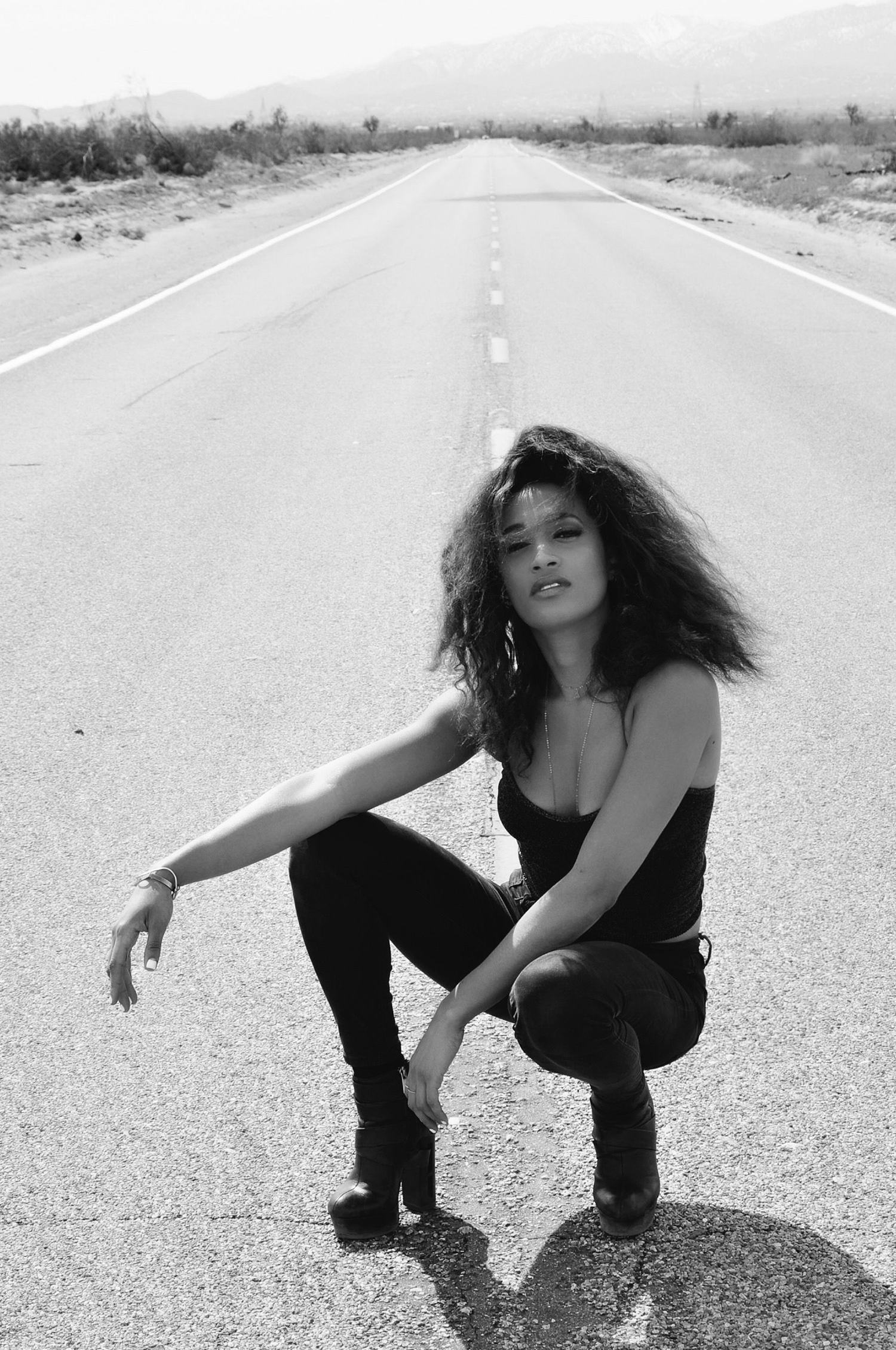 Most memorable moment in your career so far?
I feel like I've had so many incredible musical moments. Performing on The Voice was an incredible experience for me, that was my first dip into the world of this sort of national recognition, national commentary. And being able to sort of navigate that as a human being, and feeling like, okay, I know what I can and can't take and what I need to do in order to preserve myself and my artistic integrity and my own sanity within that. Definitely performing on The Voice, I had a kind of standout moment, performing "Dream On"—that stands out in my mind in terms of live performances. But writing this song and the process of writing this song, and how I felt after "From Here" was written, was a big moment for me in many ways, not just because I was like, this is me. It was a very emotional and beautiful moment to kind of find myself in a piece of music, but then also to kind of confront the reality of what the subject matter is talking about.
You've had quite a path to where you are now: Laguardia High School, being a wedding singer, background vocalist for notable artists, a contestant on The Voice and now… here YOU are. What made you take the leap?
It's been a struggle in a lot of instances because I have been singing for a long time and I have been working towards a solo career for a while—it has taken some time… because I was still trying to find myself. As a result of the wedding singer experience, I made my way into the background singing world. And once I started traveling, I think that experience allowed me to kind of see not only the power of music and the importance of music, but also that there are so many different stories and so many different creatives in so many different ways of telling those stories all over the world, that I would be doing myself a disservice if I didn't at least try to find a way to share my own story. Especially if I didn't do it just because I was scared or because I didn't want to fail or because I wasn't exactly sure how to go about it. After touring with Alicia Keys for almost three years, I decided to leave and pursue a solo artist career. I started writing while I was on the road, and while I was also still in school, working a waitressing job, and working at Banana Republic. That was kind of the beginning of my journey as a solo artist, because that's when I started to take it seriously, like I know that this is something that I want to do, and I'm committing to this, now how do I do it? I will say that I didn't know that I'd found my voice and my sound, what my purpose is as a songwriter and as a solo recording artist—until this project.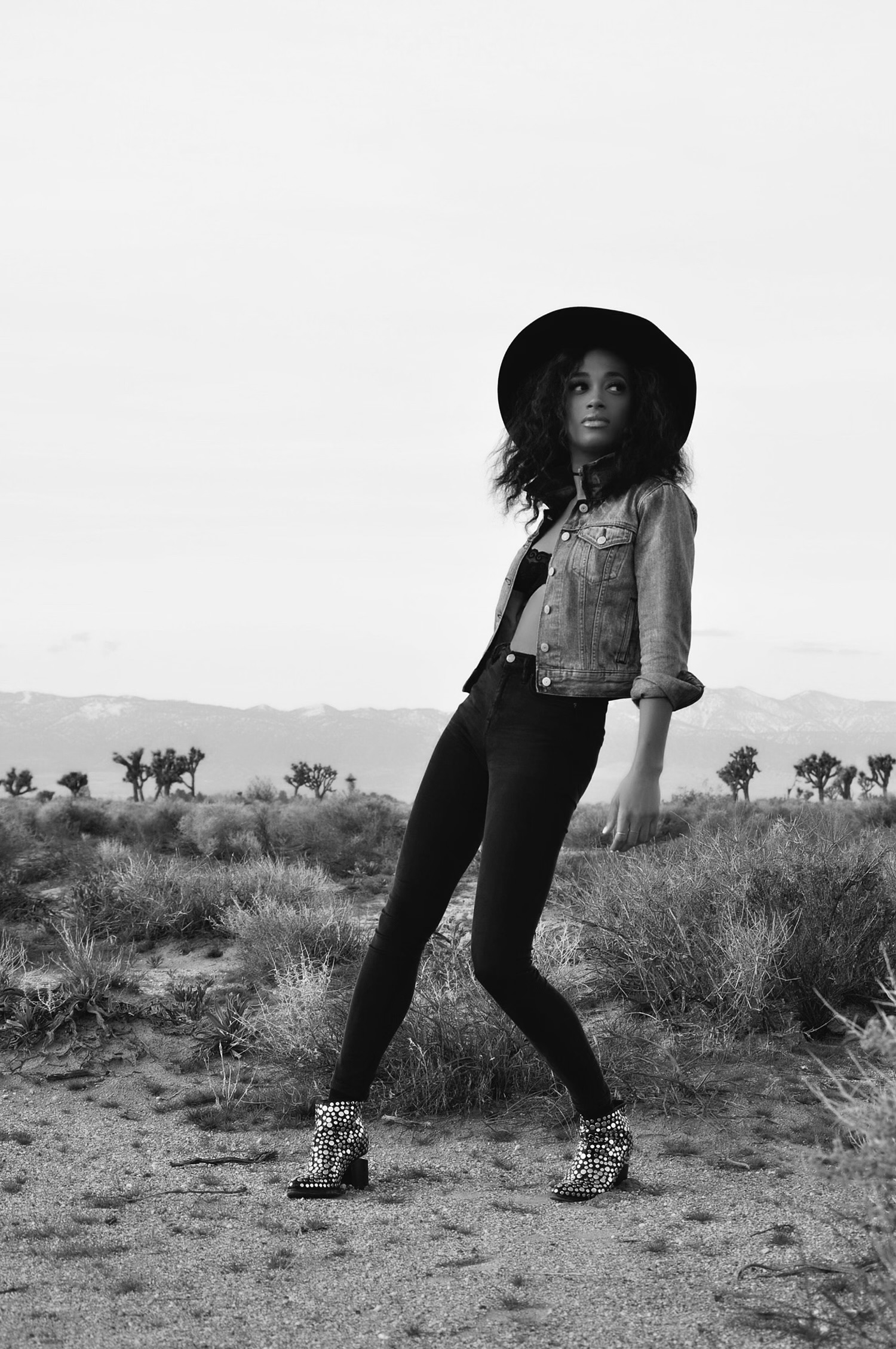 CONNECT WITH AMANDA BROWN
INSTAGRAM // TWITTER // SPOTIFY // YOUTUBE
photos / courtesy of artist
story/ Eve Simonsen