"Infinite Elegance"…the ethos being explored through a staunch tribute to the African diaspora. Tribe of Elzar, the Nigerian fashion house is the newbie on the block…however a design aesthetic fusing African heritage with a Park Avenue exactness may suggest the contrary. Sculptural silhouettes and a strict geometry inform the inherent discipline in the movement of the garments and speak to a bold clientele. An Instagram catalogue also acts to substantiate the fundamentality of a brand that considers chicness a top priority. After only a few collections, Elzar has gained traction as it continues to champion all things va va voom.
What was it like growing up in Lagos?
I spent most of my childhood in Lagos and I recall it being fast paced and energetic. The weekends were fun to witness because there was always a ceremony taken place and people showed up looking their best. This stimulated my mind as a child as I was drawn in by all that vibrancy. Also, my creative journey started in Lagos, my mom owned a retail fashion business at that time, and I was able to get an insight as to how fashion business is done. She also taught me some decorative stitches by hand, I believe that was a gateway to fashion for me. Her influence is still eminent in my work as I like to incorporate hand detailing in my designs.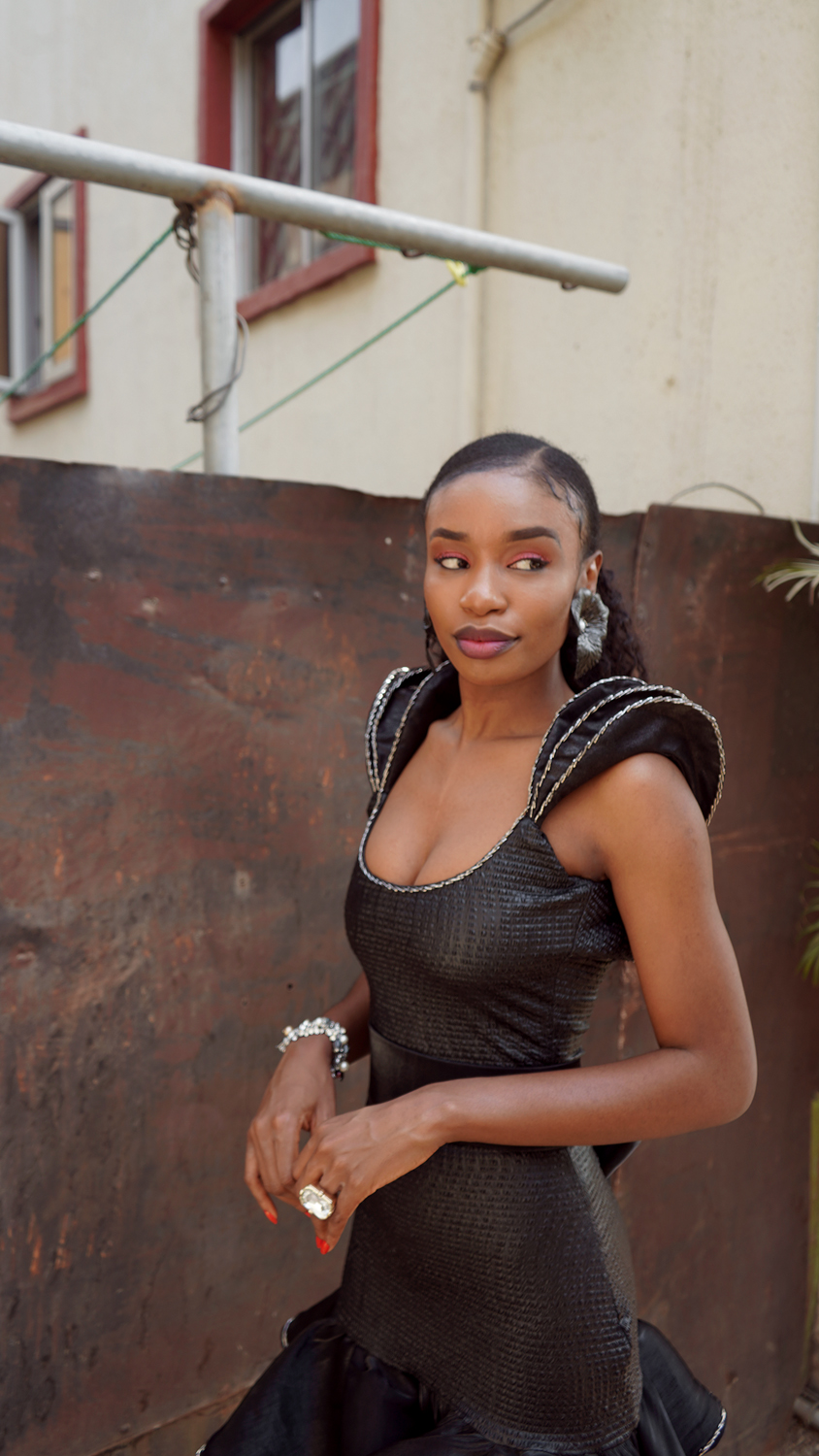 How would you describe African fashion?
I would describe African fashion as extravagant and colorful. Most Nigerians are excited about ceremonial activities such as weddings and there is a desire to go all out and be expressive through clothing.
A favorite piece from your current collection?
Wow, it is difficult to pick because I consider them my babies, but Dion and Camara are on the top of my list.
A fashion designer that inspires you?
As a lover of art, I am very much inspired by Elsa Schiaparelli's artistic take on fashion. I loved how unusual and bold her designs were, creating a sense of wonder and provoking thoughts. The brand's latest collection by Daniel Roseberry, Haute Couture SS22 has left me in awe.
Who is the ideal Tribe of Elzar customers?
I would describe the Elzar woman as one who she strikes a balance between strength and vulnerability in an exciting, tasteful, and classic manner. She is expressive, elegant and an embodiment of sensuality, style, and modernity. She is audaciously chic.
What are your favorite materials to work with?
Naturally, I am drawn toward fabrics that can create structured silhouettes, basically fabrics that gives me room to create form or shape. I am also a lover of fabrics with textured surfaces, I believe they add character and tell stories. Tweed, brocade, raw silk, satin are a few of my favorite.
Where do you produce your garments?
Production is done by our in-house team which consists of well-skilled local artisans in Nigeria. From design conception through to finishing, our process goes through proper quality control and ethical measures with minimal waste, fair wages, and sustainable work conditions.
Do you have plans to create men's fashions as well?
Yes. We are currently working on increasing our product offerings and creating men designs. This will be available within the next few months; you will have to stay tuned to find out more.
A favorite Nigerian song?
'Feeling' by Ladipoe & Buju.
Do you believe in coincidence?
No! I don't believe in coincidence because I am of the opinion that there is a connection or purpose behind events, but as humans we are limited in our understanding, hence, we tag it coincidence.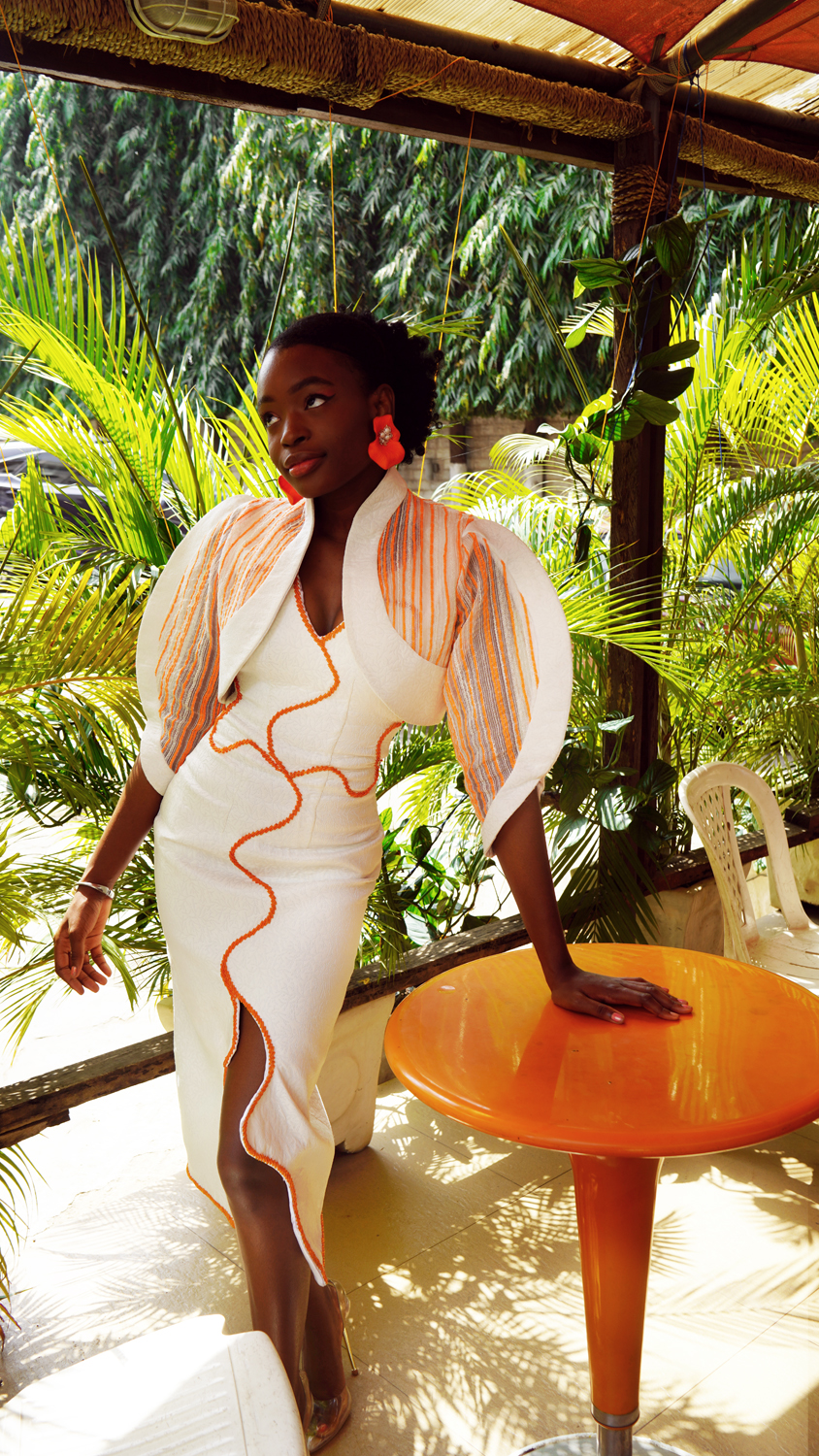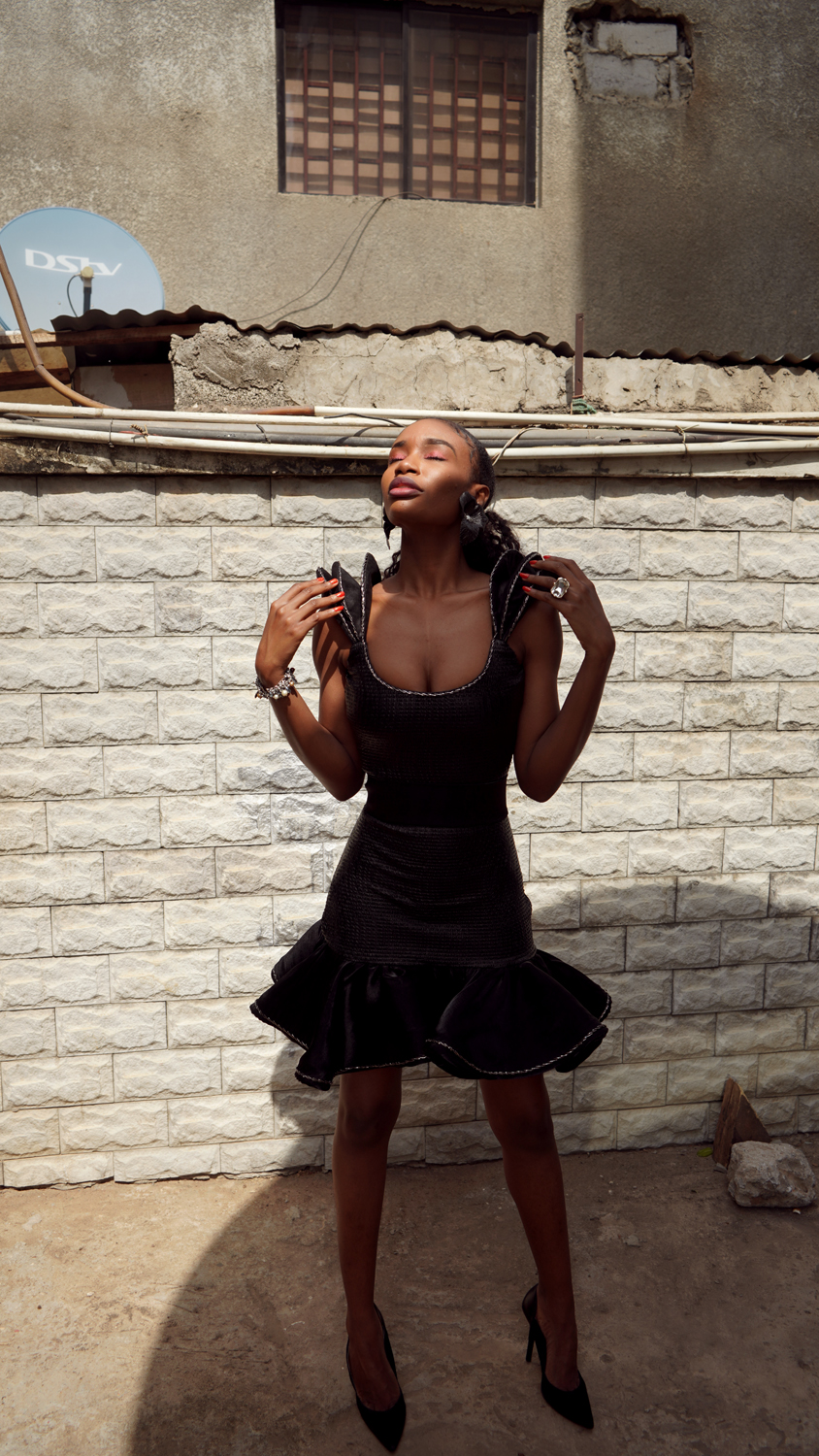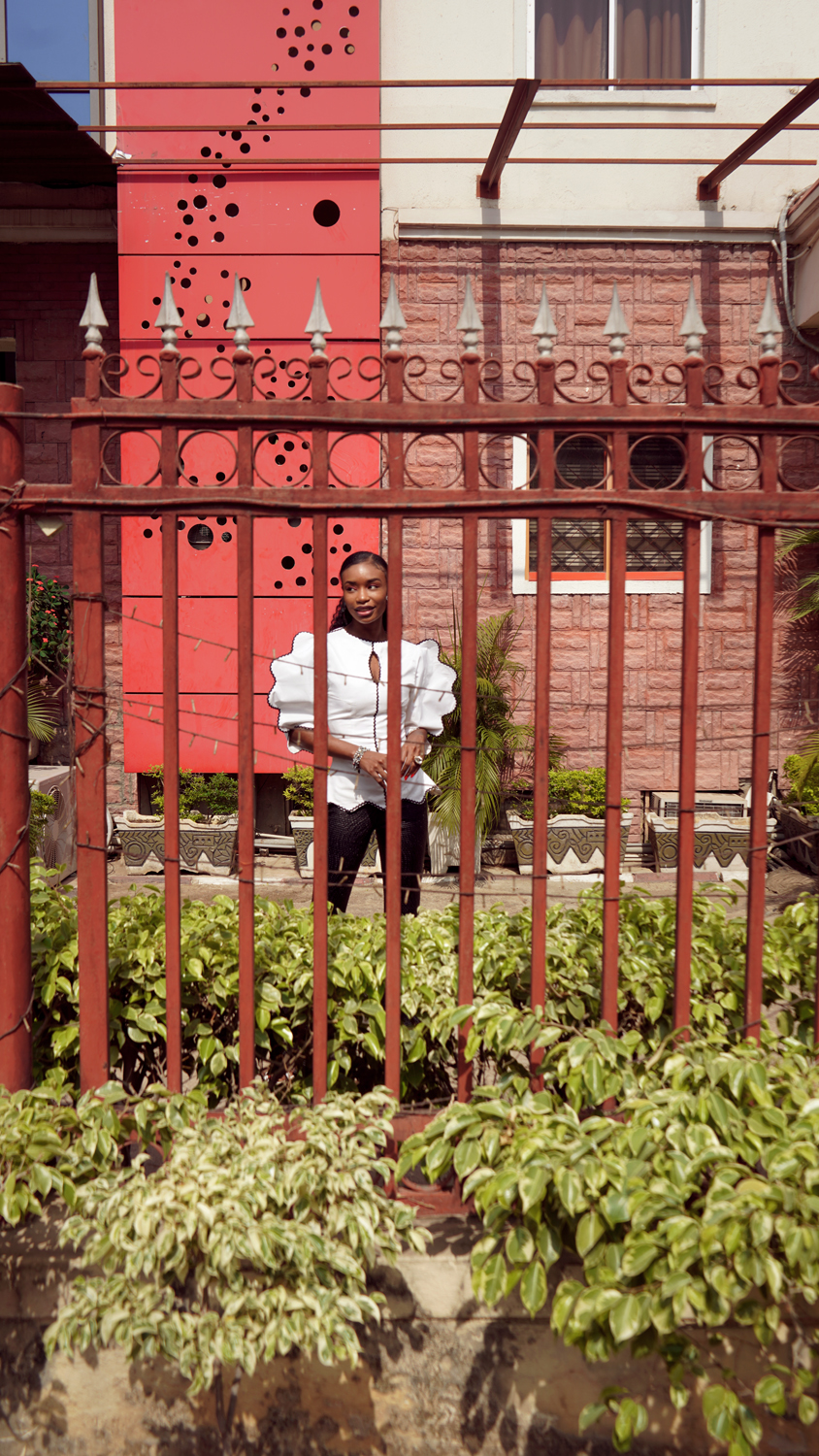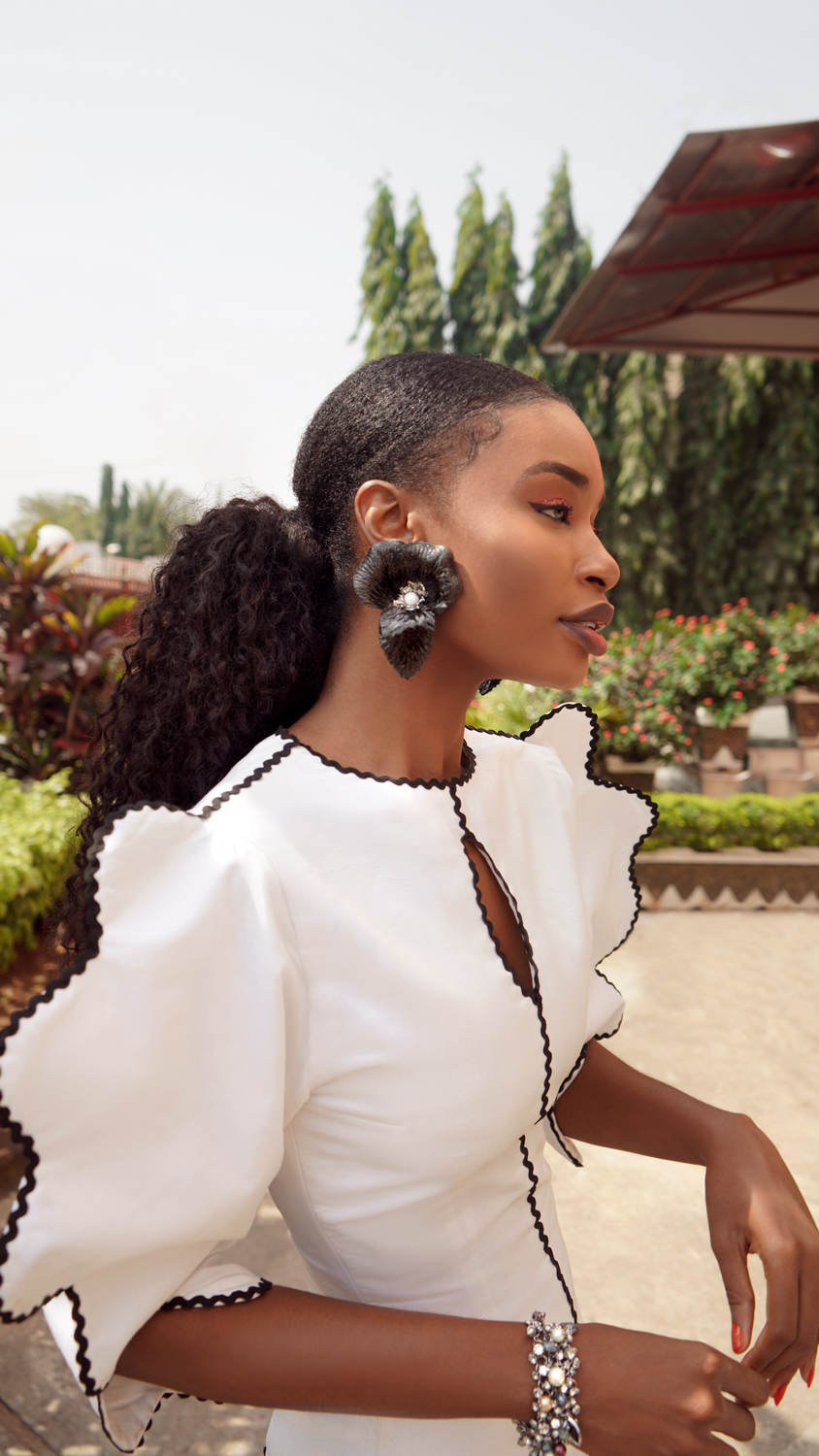 CONNECT WITH THE TRIBE: