Janet Devlin is a paradigm for artistic vulnerability and originality.
This Irish singer-songwriter has built a remarkable career from the ground up, serving as one of the UK's top YouTube influencers, a final contestant of the X-Factor, a widely acknowledged musical artist, and now a pioneer of a new wave of musical genius with her album, "Confessional."
The dynamicality of this album is apparent in its varying tempos, themes, and tones. Devlin's expansive vocal range remains a constant throughout her tracks, carried swiftly by sounds of melancholy piano chords, pulsating drums, whimsical woodwinds, and mystical melodies. With themes of mental health struggles, bullying, bisexuality, and acceptance, Devlin releases a truthful, thorough, and tuneful compilation of work.
While this album has been in the works for five years, Devlin also pairs her release with her very own autobiography, "My Confessional." As each chapter in her book accompanies a song on her album, Devlin raises the bar for artistic vulnerability, as she shares her story, her strength, and her splendor with the world.
We asked Janet to share the motivation and meaning behind each of her songs.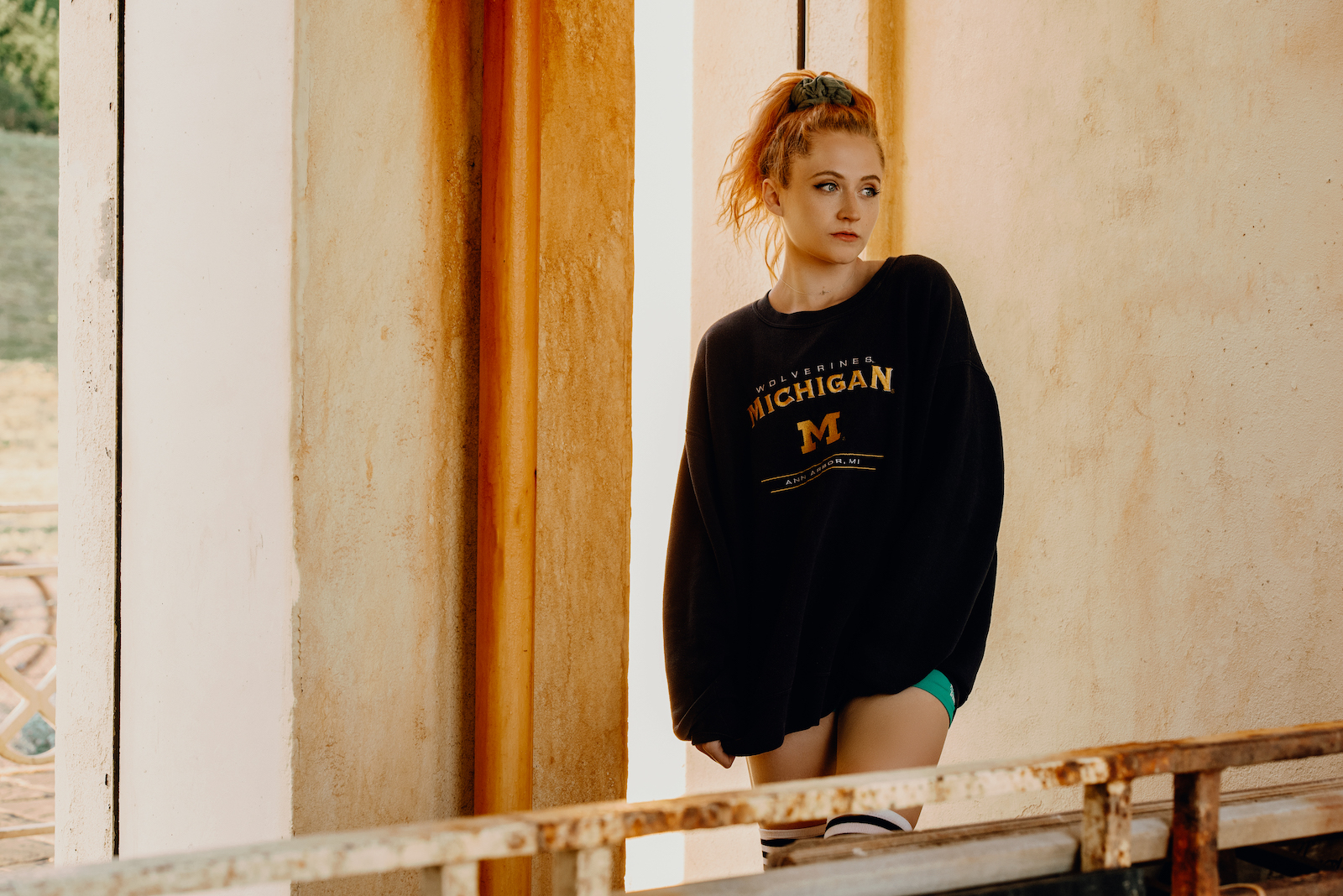 [STORYBOOK] : CONFESSIONAL
CONFESSIONAL
I wanted a song that was unapologetic both in its meaning and in its sound. It's an intro of what's to come in the record. Explaining that I'm going to confess all of what I've been through. The lyrics speak of the admission of "sins" that have acted as the muse for the whole record. The act of confession is commonly used within Catholicism, but the fundamental practice of telling your wrongdoings to another reaches beyond religion. For some, it is the only way for someone to become a better person, and not commit the same mistakes. Not the obvious first single choice….but that's for a purpose. The title track is the first piece of a larger puzzle and sets the tone for the entire album.
SO COLD
So Cold plunges headfirst into the deep waters of mental health, in particular battles with desolation anxiety, depersonalisation, low self-esteem, guilt, insecurity and insomnia, emotional and physical states (often wrongly just labelled "depression"), states that have affected me since the age of 11. Maybe it's due to being the final child of four. Having three older brothers and being the only girl, I was different by default. It always felt as though I never truly fit in anywhere. The song is about my mental health and being told I'm too young to be feeling that way.
SAINT OF THE SINNERS
Is supposed to be a me verses me song. I've known for years that I have a major tendency to self-destruct. Self-harm was one of those methods. "I am more than the blood that's dried/ I am more than my tiger stripes". When I self-harmed, I disappeared for a little while into myself. It was as though someone else was possessing me and I would blackout. At the end, I'd crash-land back into my body.
CINEMA SCREEN
I wanted it to sound like a breakup song from an emotionally abusive relationship. Because that's how it felt to get into recovery from anorexia. I personified my ED when I had it, so this was me trying to dump that demon. I was 15 when this self-destructive disappearing act showed up; a by-product of shifting emotional states. While my depression was to break through the surface in various disguises, not even in my bleakest nightmares could I have predicted that it would emerge through something I would need every day to survive – food.
SPEAK
This was a really hard track for me to write as I didn't quite realize how much I hadn't processed about my sexual assault and how afraid I was to talk about it. Writing this song was me taking my power back.
HONEST MEN
Just before my X Factor auditions began, when I was 16, I met the man who would change my life forever. His words meant the world. I believed him. But, when I was 18 years old this man, this fraud, robbed me of everything. I fell victim to a fraudulent deal and ended up homeless and bankrupt. This song encapsulates the despondency of how I was feeling and how much my faith was lost in humanity at the time.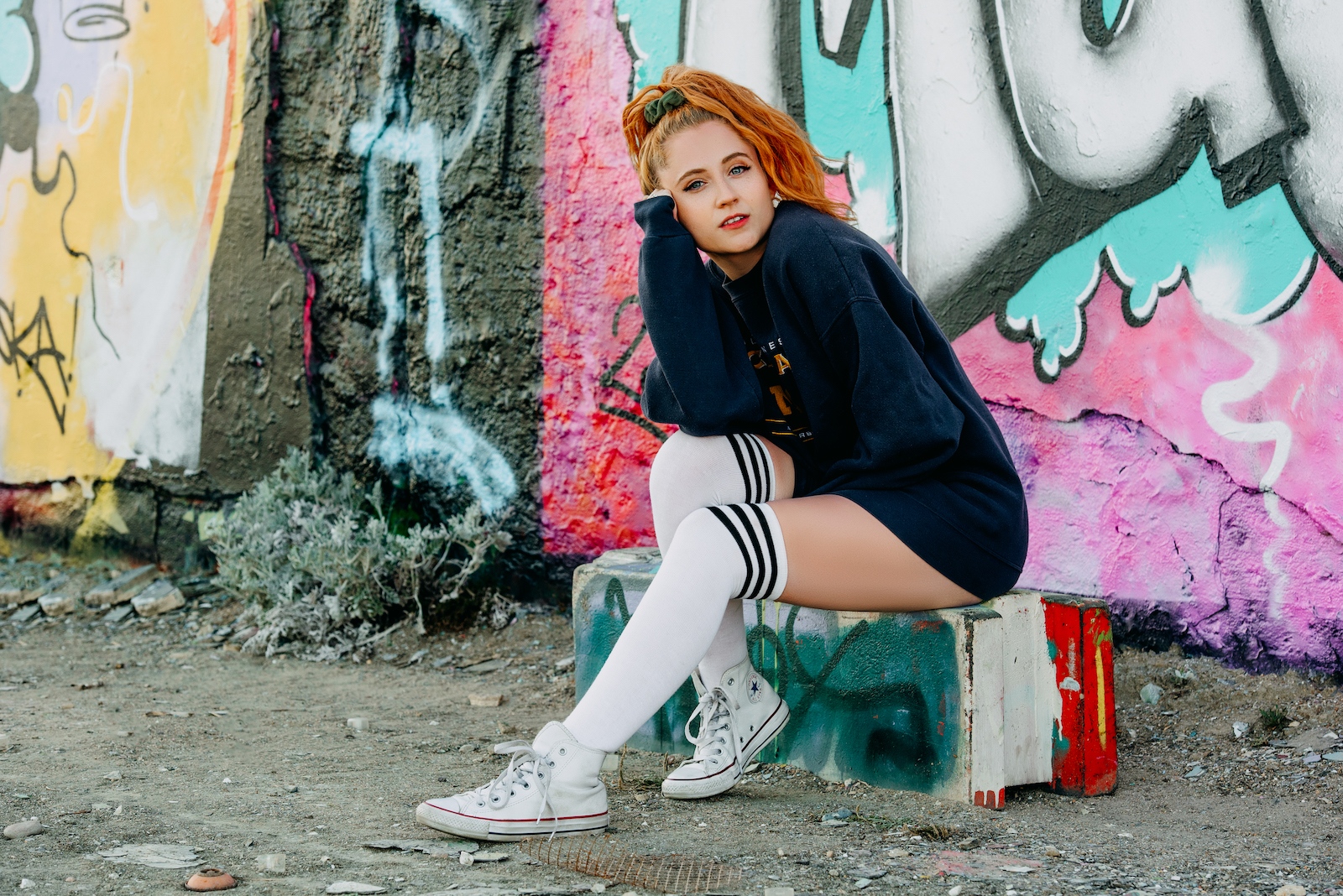 LOVE SONG
When writing the book, I realized that I'd never truly been in love before in my life. As a hopeless romantic, it didn't make sense, I have had more than enough understanding of the subject to write about it. I discovered I was pansexual (around age 15), and being outed as such in Irish newspaper headlines aged 18 (much to my mum's surprise), to some misadventures with dating online, when it comes to love I have had more than enough understanding of the subject to write about it so poignantly. Maybe one day I'll meet the person I'm supposed to be with forever. Until then, I'll just keep on singing love songs and channelling the love I do have back into myself, and the ones I care about. I've always wanted to write a love song though, so this was the closest thing I could do.
BIG WIDE WORLD
The happiest song I've EVER recorded. It was written about the times in my life that I've felt sheer euphoria (without drugs of course); being freed from the X Factor, my jubilant album launch show in New York, meeting the Dalai Lama, performing at Dublin's Croke Park Stadium, recording Confessional album tracks in Dublin. I wanted something that sounded like it was out of a Disney film because that's just how cheesy happy I felt when these moments occurred. My life in the music industry has been filled with many amazing moments. These are the times that kept me going when my mind and body got the better of me. They make every ounce of blood, sweat and tears worth it.
AWAY WITH THE FAIRIES
In the beginning of my addiction to alcohol, aged 18 and still very much in the public eye following the X Factor, booze gave me things I never thought were possible if I were sober. I could talk to strangers, be confident and, most importantly, ignore the loud voice of self-hatred ringing incessantly between my ears. My dependency on alcohol had begun to overflow into daily life leading to many of the most regretful professional errors. I wanted to write a song that would represent the magical feeling that alcohol provides. An elixir that removes anxiety and fear. I wanted it to represent the start of drinking for me – whimsical, magical but oh so dark.
SWEET SACRED FRIEND
"Sweet Sacred Friend" is not in fact a sweet song about friendship, but rather a track about mourning a friend. Something or someone that was there for you initially but has only begun to hinder now. This is my farewell to my drinking days. The sadness of losing something that was always there for me in the darkest hours of my life.
HOLY WATER
Recovery from all of my issues. A farewell wave to the darkness of my past and asking for help and forgiveness from everyone. This track aims to bring light to darkness. When all the drinking became too much, I sought medical and professional help at a government-sponsored sobriety clinic and began the 12-step process back to recovery. The year was 2015. No longer staring down an empty bottle, my creativity returned, allowing for the concept of Confessional to creep into my mind.
BETTER NOW
The light at the end of the dark tunnel can be seen in this track, a final confession to close the rollercoaster album. The meaning of this song gets confused a lot. It's actually an ironic song. Things most definitely were not better when this song was written. It was a joke about how when you get sober or in recovery people assume you're better. But we can be just as ill mentally and not act out on our old behaviours. In December 2018, I relapsed with alcohol, brought on by an intense return of "a level of dissociation and depersonalisation" that I had never experienced before. Nipping the situation in the bud before it had a chance to engulf me once again, I left London and checked myself into a rehab clinic in Ireland. I wanted to finish the album with a happy ending. But that would not have been the truth. It wouldn't have reflected the true ups and downs of my world.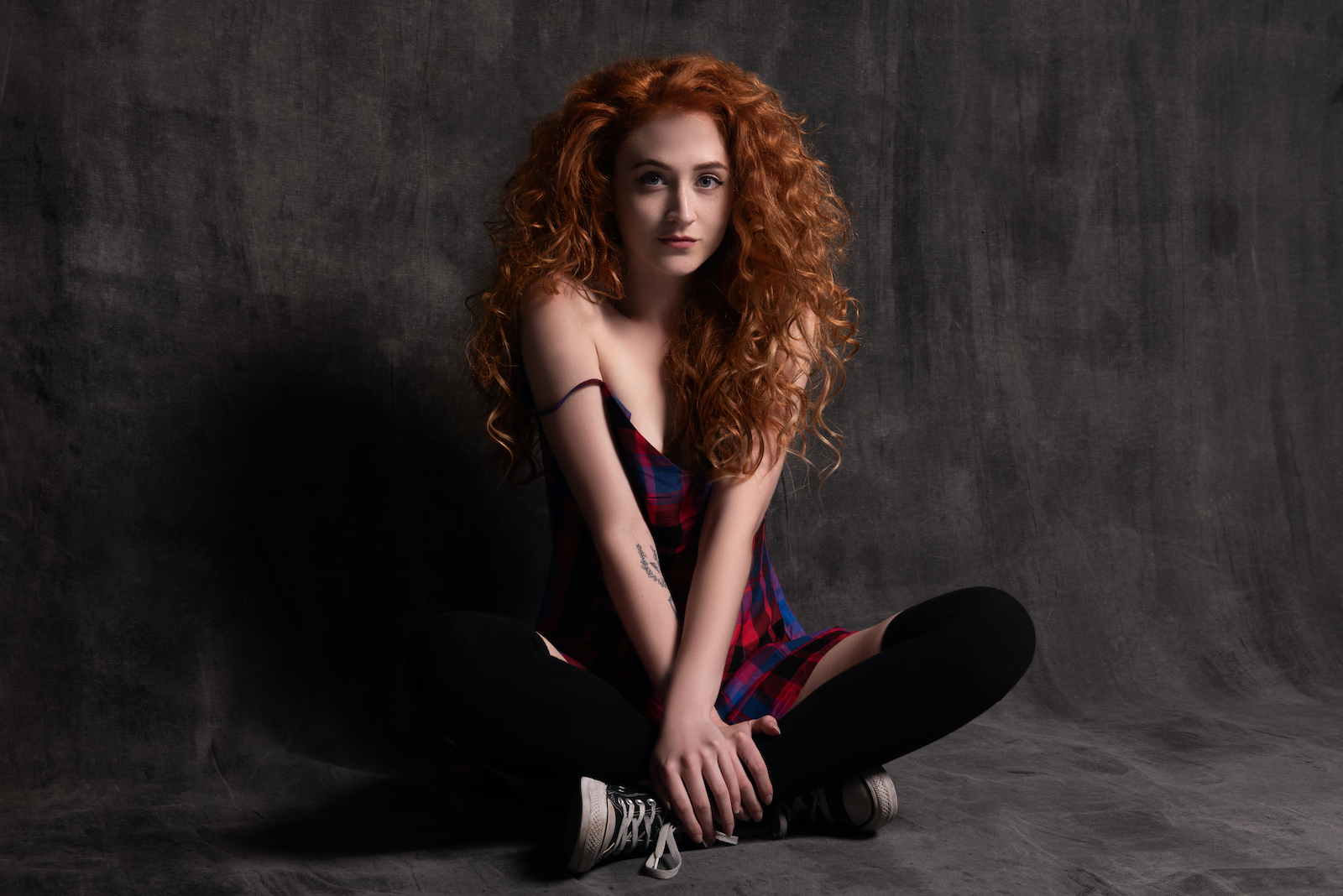 photo by Emma Jane Lewis
CONNECT WITH JANET DEVLIN:  
INSTAGRAM  // TWITTER // SPOTIFY
photos / courtesy of the artist
story / Taylor Thompson