A performer in love with artistic creation and a fierce devotion to her own vision, Sol Romero is both an actress and an International recording artist Born in Mexico City to Mexican and Swiss parents. At age 13 she embarked on her singing journey, and some years later she stumbled onto the set of Robert Rodriguez's legendary "Once Upon a Time in Mexico", where she would become Eva Mendez's camera double. This first chance encounter with the camera solidified in her a love of filming that goes on strongly to this day. She's appeared in such films as "Casino Royale" (Daniel Craig), "The Legend of Zorro" (Antonio Banderas), "Edge of Darkness" (Mel Gibson), and most recently "Memory" (Liam Neeson, 2022). She studied the craft at the prestigious RADA Academy in London.
As far as music goes, Sol debuted in 2011 with "BiPolar Love" and her debut album "Dark Fantasy", which would go on to become a great success, later she became a leading artist in Switzerland after releasing her fiery single "Turn It Up" in 2015, becoming a top 10 hit in the Swiss music charts, later she followed up with of "Money Makes the World Go Round" featuring renowned Moroccan-American rapper French Montana, who also appeared in the video.
Sol currently resides between Los Angeles and Switzerland with her husband of 16 years, director Martin Campbell, known for his work on the "Zorro" and "James Bond" films. 
Check out today's interview with this amazingly talented artist.
Where would you say you are in life right now? Who is Sol Romero at this moment?
I would actually say I'm in the best time of my life right now. I'm happy. I love dreaming. I love playing. And I love to enjoy life as much as I can.
You're half-Swiss/half-Mexican and you've had the privilege of experiencing both heritages and world-views. Can you tell us about the two different cultures?
I love Mexicans because I feel like they're always happy. They're so welcoming. No matter what happens, they seem to see things in a positive light—even when things are going wrong. And they'll always have your back. In terms of the Swiss, I love that if set up a meeting to see them at a certain time, they will be there at that time. You don't have to call and remind them. They won't show up two hours late. That's one thing I love about Switzerland. Everyone is very reliable.
Besides a diverse upbringing, you've also had a diverse career filled with acting and singing. What inspires or fuels you creatively?
That's a good question. I'd say my baby. Because I want her to be inspired to follow her own dreams. I want her to have a good life and be happy. So that is something that inspires me creatively. 
As an actress, what sort of roles interest you the most right now? Is there something you would immediately say "yes" to?
I love dramatic roles. Even though I know I'm good at comedy, I always want dramatic roles. It's my passion. But when I'm dramatic in life, people laugh. So, I guess I would say comedy [laughs]. Honestly, I'm open to anything new. Anything that comes to my door. I'd just say, "Yes, let's do it together!"
What are you up to outside of your creative endeavors? Tell us a bit about your day-to-day hobbies and such.
I am a mom, so I do everything for my baby. I like cooking. I love painting and writing. And we have kittens now too, so we take care of those babies as well.
Musically, what inspires your songwriting process the most? What sort of stories do you want to tell?
I love writing poetry, so I think that helps. I kind of like Edgar Allen Poe. I love Dickens. I also love German poetic writers. They're super dry and sad and depressing but I still love them. They actually make me happy when I read them. I like stories that look like nothing is going to work out, where everything is about to completely crumble, but at the last minute, like fairytale, your godmother comes and saves you out of the gutter and says, "Don't worry my child, I'm here to save you!"
Is there any particular social cause that interests you?
Breast cancer for sure. Or any cancer-related cause. I feel it's so important to support that field.
Do you have anything lined up for 2023 that you can tell us about?
Yes, I have my new song called "Go Party" that I'm writing in Spanish. And I'm also going to be working with Chris Zadley, a splendid producer. He and I are going to be working on a new song as soon as I go back to Los Angeles.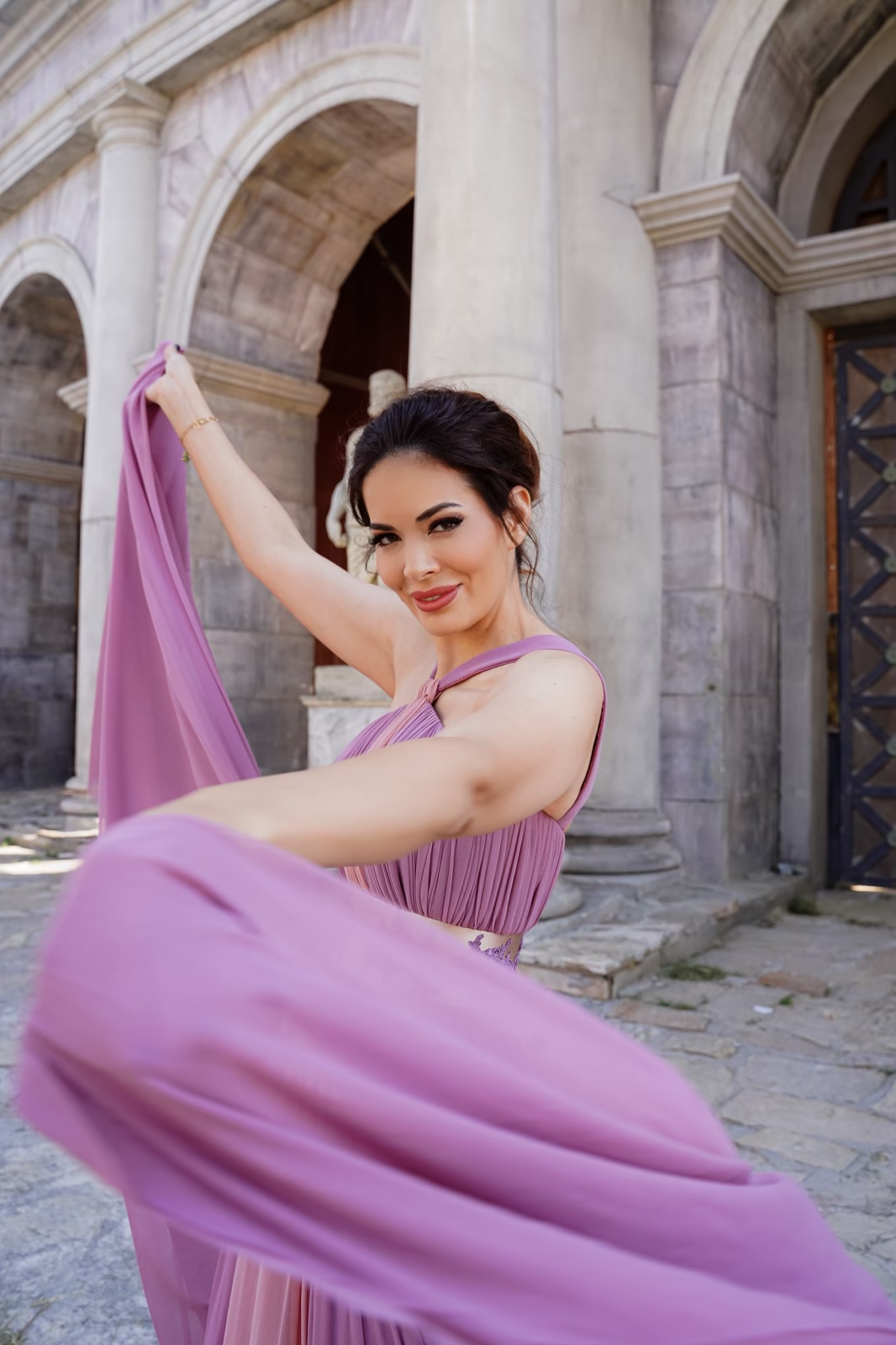 Story By: Samuel Aponte
 FOLLOW SOL ROMERO