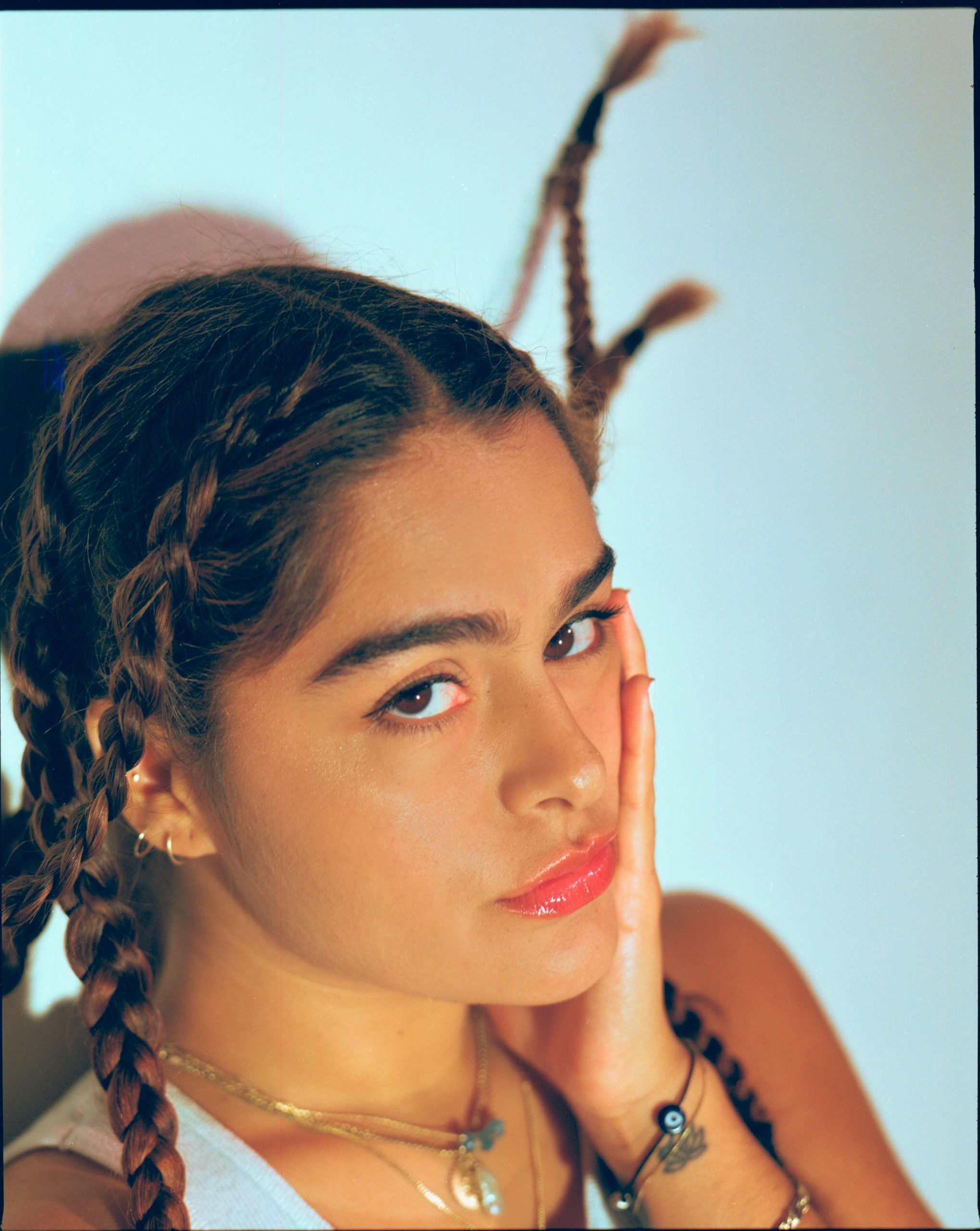 November gave us a taste of Riela's upcoming EP "Llorar y Perrear", with relationship heavy tracks steeped in confessional prose. 'If You Let Me'…the second single, effortlessly fuses both language and genre culminating in Riela's distinct style. In the wake of the release, and with another project coming out early next year, this particular EP references a trilogy of tarot cards debuting in sequence. A Latina vocalist with both Cuban and Panamanian roots shares with us exactly what makes her tick.
How've you been since the release?
Pretty well…I've gotten a lot of support from my friends and family and it's been great. People have received it well and I'm happy about that.
How do you think that this single compares to your previous ones?
I think this one is a bit different because my other songs have a little bit more production, this one is a little bit more stripped down. Everything is a lot simpler, and I'm using more of my vocals rather than melodic syncopation. A lot of other ones are very reggaeton inspired which aren't quite as much vocal production.
How would you describe your current sound?
I don't know…I would say that my current sound is a little more blue. I think it's more melodic and I'm finding better ways to showcase my voice. There are some songs that are coming out that are a little more on the slower side…a little more on the vocal performance side. I think I have similar sounds from the old one, but I'm bringing more elements in.
Spanglish?
I speak like that with most of my friends and my family… those that understand it at least! Mostly because people are ESL, and in Miami we don't really have a grip on either language sometimes. The same thing happens to me when I'm writing songs, sometimes if I'm missing something or I don't know what to do I turn to either language, and I just find a flow from there.
Is there one language that you prefer writing in?
Not really, I think that just depends on what I'm writing about and how I'm feeling that day. Some days I speak Spanish just as well as I speak English, but other times it's like I learned it a month ago (giggles)!
Tarot cards?
I have three EP's that represent a  trilogy. The first EP is based on the fool, and each card from the deck starts in order from the fool to the magician with everything in between. The first card is the fool and it's basically someone that is bright eyed and bushy tailed…an optimist. The second EP which comes out in February is the star…someone that can process emotions and do with them what they will but continue moving on. The third project is based on the last card of the deck… which is the magician…basically an evolved fool!
Which one is most meaningful to you?
As of right now it's the second one because the sound is so evolved and it's different from what I've been doing. It came together quickly so I've just been waiting patiently for it to come out.
How do you plan to celebrate once it's out?
Cook dinner with my family and friends. Or go to the beach.
What do you like to cook?
Arroz con pollo if I'm feeling it, or arroz con picadillo, but sometimes I like making Korean food. My sister loves Korean!
Breakfast?
I don't usually eat breakfast! I've never been a breakfast person, I was t that kid that would go to IHOP or Denny's and everybody would be eating pancakes or French toast or eggs, and I'd be like "can I have chicken nuggets please."
Who have you been listening to most lately?
I've been listening to a lot of Dijon lately. He's amazing!
Your style?
It really ranges…it can be very fluid. Some days I dress super femme…I like going in between femme and androgynous. I have a horrible time making decisions!
Your special spot?
For a full song I really like being in a studio…it makes me focus. I have the attention span of squirrel, so it really helps me a lot. I would say a studio is my favorite spot.
Plans?
Thankfully I'm very excited. I haven't been to Panama since 2019 and I'm going to Panama this year to see my family for NY's. I also have an EP coming out in February. I've had the full EP since December of last year, so I'm really excited for that to come out!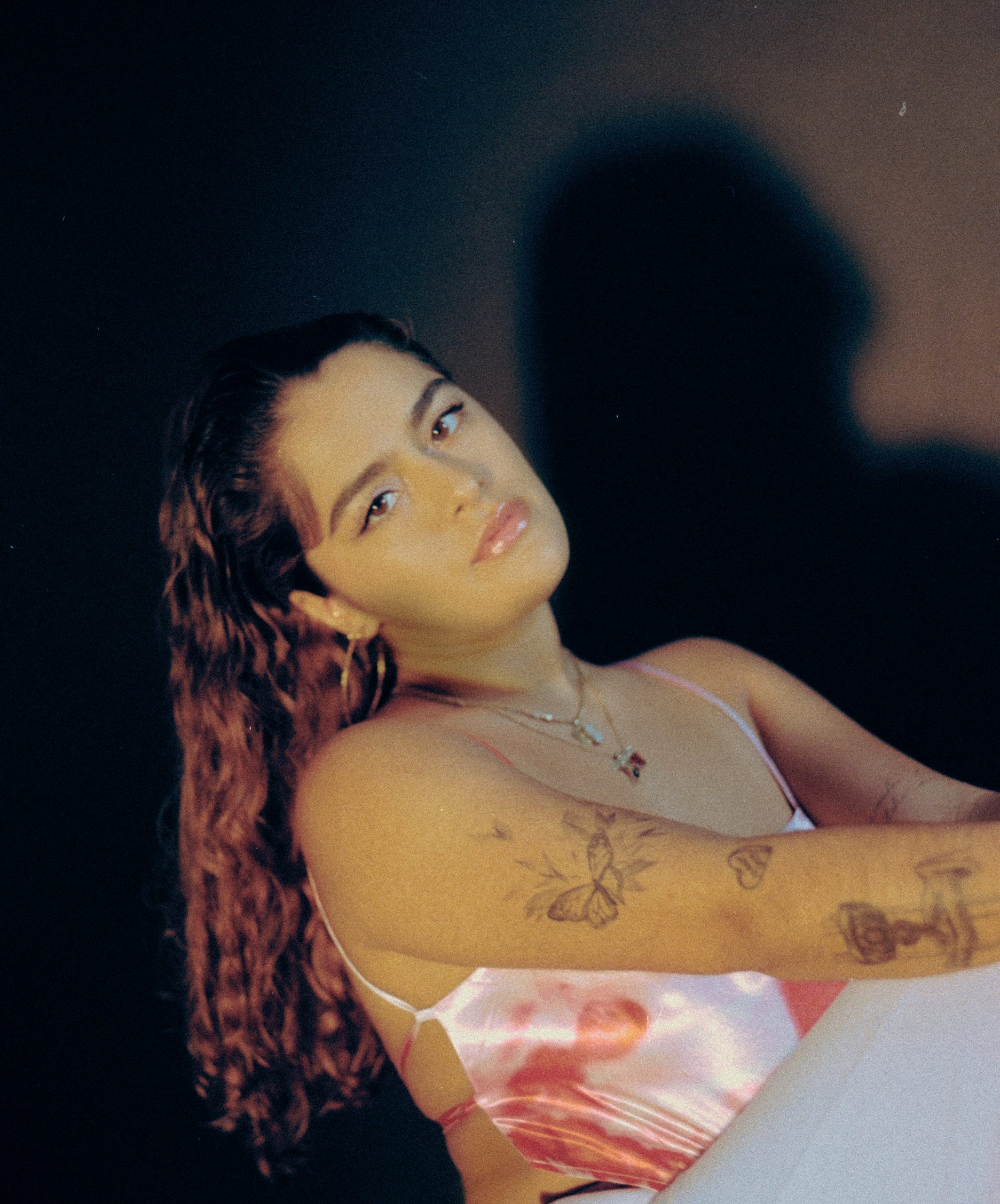 STORY: ALEXANDER MAYS PHOTOS: SANDY RIVERA
CONNECT WITH RIELA