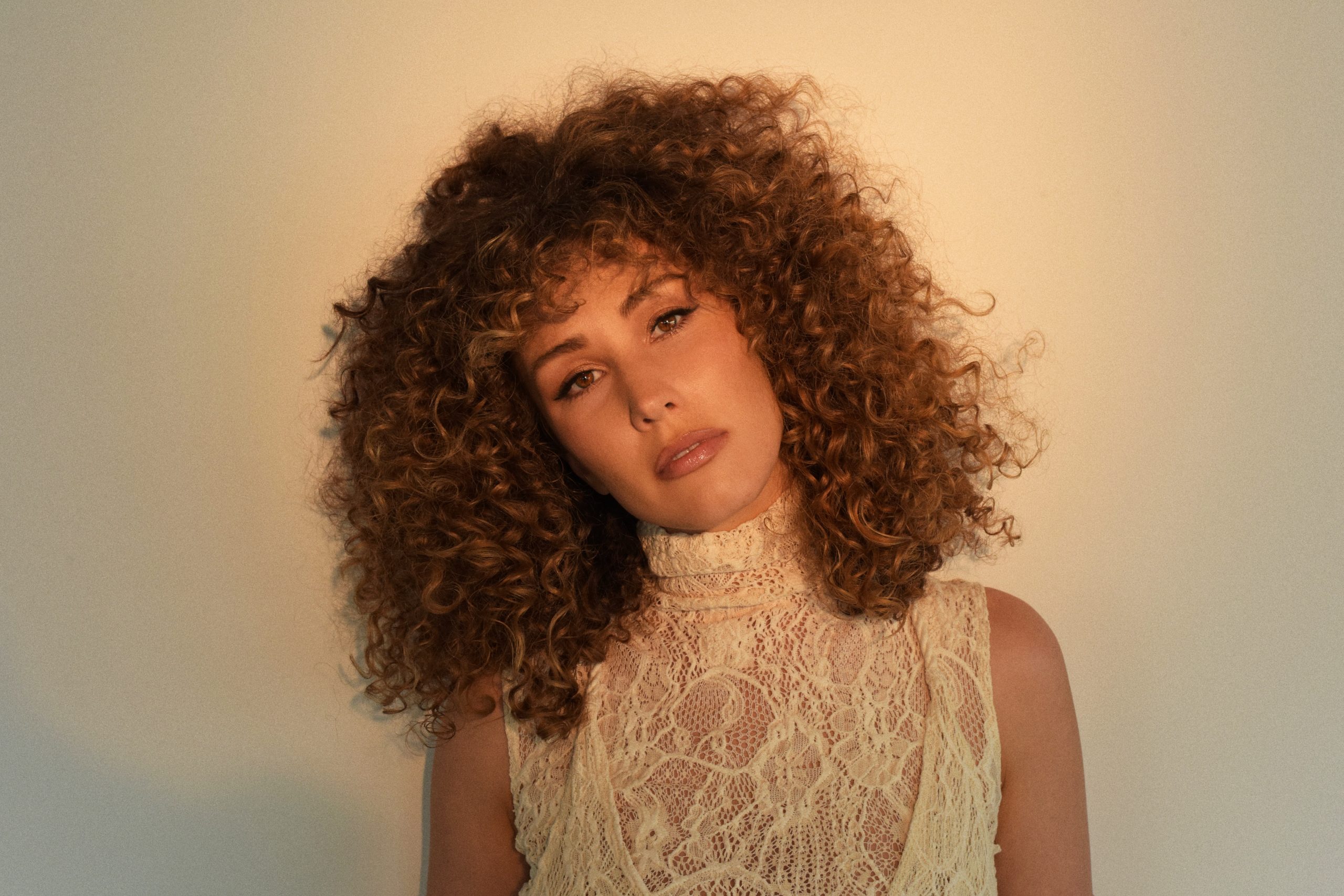 Best known for her breathtaking musical feature in the Oscar-nominated film The Greatest Showman (2017), Loren Allred's genre-defying vocals have garnered her major collaborations and now an upcoming tour alongside musical legend Andrea Bocelli. Her newly dropped EP, Late Bloomer, is kicking off the start of her highly-anticipated upcoming projects this fall.   
Featuring a harmonious blend of soul, pop, and R&B, Late Bloomer is an ode to the journey of self-expression, self-validation, and personal growth that Allred has experienced as an artist. The multifaceted tracklist includes 5 original songs that exude Loren's distinctively down-to-earth presence, including her rendition of Kelly Clarkson's "Since U Been Gone". In addition to the new 6 track EP, Loren also dropped her first official music video for her lead single "Til I Found You". 
Amid all this excitement, Loren sat down with Ladygunn to talk tours, music videos, upcoming songs, and more: 
You have such a striking range in your music, but you still seem to keep a consistent sense of vulnerability, rawness, and honesty throughout your discography that draws attention to your lyrics. Have you found it difficult at all to carry those emotions through the different genres you've explored? 
Loren: For me, singing is obviously about technique, but more importantly it's about storytelling. So, it doesn't matter what I'm singing or what project I'm singing for, it's just really important that I'm translating what the song means to the audience. I try to make songs as little self-indulgent as I can. I really just like to be the vessel in which the story is told, and I think that makes for a better vocal performance. 
You wrote and released your single "This Summer" during, arguably, one of the more arduous periods of the global pandemic. The song itself reflected on the spirit of resilience and seemed to be a reminder of encouragement for not just your fans but yourself as well. Do you feel that the effects of the pandemic have shaped your creative processes or drive to create at all? 
Loren: It absolutely did. I have been so busy from the moment The Greatest Showman happened. Even before that I was really hustling in New York and trying to make a name for myself, so I knew I wanted to kind of spread my wings as a songwriter but it wasn't until it was kind of forced on me in the pandemic. Everything was canceled for me -a whole year. Everything just kind of stopped, so I just thought well I can either lose my mind with nothing to do, or I can really flex that muscle and get used to that. Like it's no better time than a crisis like that to get in touch with your feelings so I mean, even in the future when I'm doing songwriting sessions I'll be able to channel that isolation with my emotions for future projects and it definitely shaped how I write and it really gave me the opportunity to just focus on that.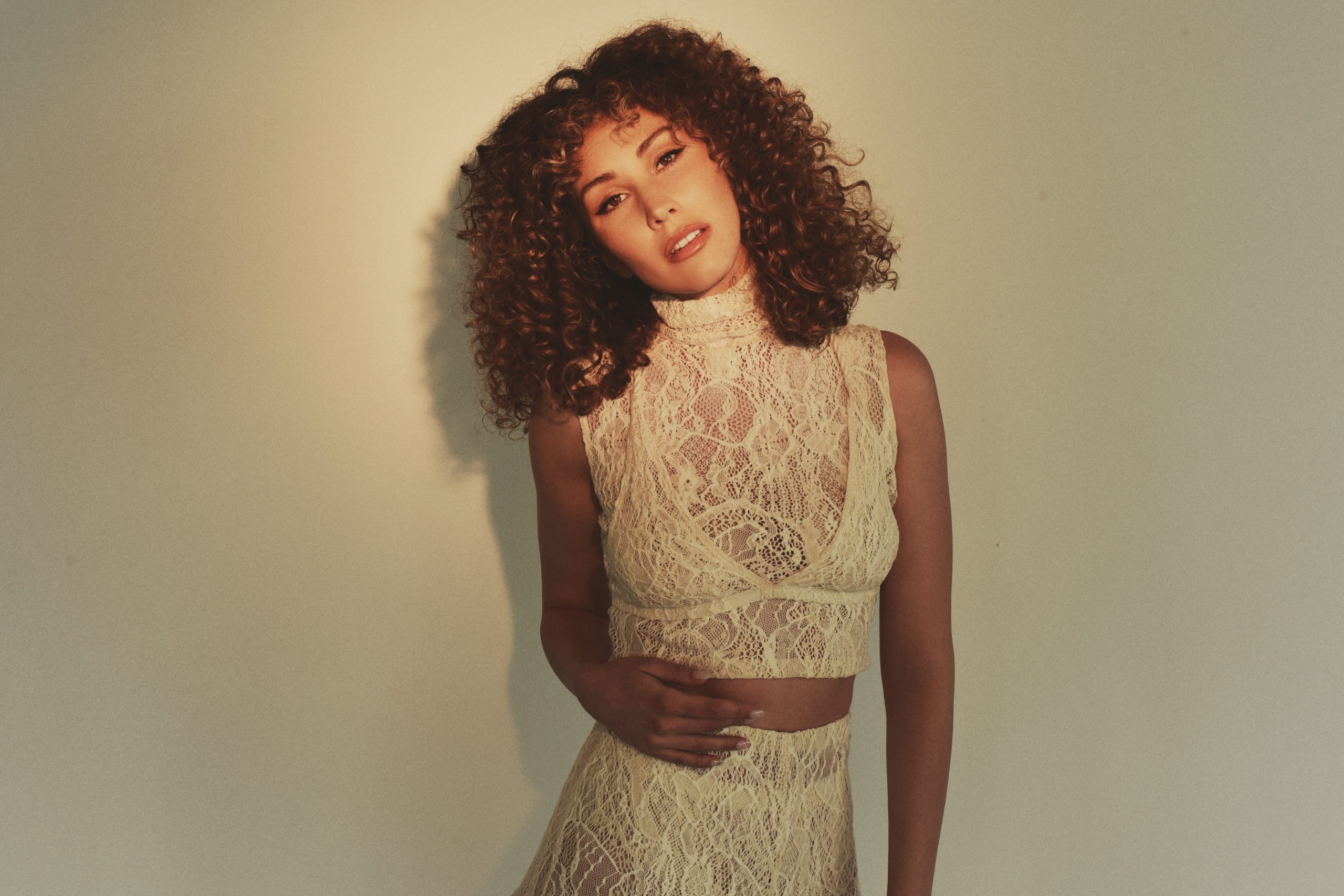 Did you have the same access to materials you did before (the pandemic) when making your music? Or was it just you on your own?
Loren: It was really halting, you know, this was the quarantine where people were not leaving their apartments, so after kind of wrapping my head around how dangerous this was I just kind of created a little bubble between my management and my producer and we just saw each other only, so we created this in my producer's home studio…It was just a whole in-house project, and although it was kind of scary to depend on just each other I really think we kind of created a machine and we're still kind of functioning in that way…We really got to cultivate my sound with this EP which was really nice. I've been in the industry for so long, I was signed as a teenager right out of school -and why I feel like my work hadn't seen the light of day was because I was kind of being shuffled around to all these different songwriters and producers and I didn't get to create the kind of musical chemistry that you need to make a project cohesive, and I'm so grateful that this happened this way.
You have so many exciting things coming out in the next few months, like your highly anticipated debut EP "Late Bloomer", and your tour with the incredibly talented Andrea Bocelli. What are you most looking forward to when it comes to your upcoming projects?
Loren:  I feel like I'm just living in two different worlds. So, the Bocelli tour I'm so excited for because I've never been on that kind of stadium tour before. And to be so involved with such a legend, I feel like it's going to teach me so much. It's going to be a really big challenge because, as I told you my parents are classical musicians -he's obviously a classical musician and so it's kind of bringing me back to my original roots because the duets that I'll be singing with him are classical (laughs). So it's out of my comfort zone in a good way, I've actually been taking voice lessons from my mom to kind of get ready for this tour…I'm just really excited for this new challenge. With carrying my own show and interacting with fans -I'm still learning how to do that..so this is like everything is new and everything is fun and I'm just excited for all of it. It's gonna be a crazy year. 
What overall sound and feelings can fans expect from your upcoming tracks?
Loren: What I love about being independent is that I can experiment. We really dabbled in a lot of different genres and a lot of different sounds for this EP, I always try to keep it soulful but still pop. A lot of the subject matter is what they'll (my fans) connect to, pretty much every song is centered around authenticity and finding yourself in your relationships, you know embracing your insecurities. I feel like people will be able to connect to that no matter what genre we're dabbling in. Just empowerment and lot's of fun.
I understand that you will feature a cover of Kelly Clarkson's famous song "Since U Been Gone". Can you tell me a little more about the context and creative process behind that?
Loren: It was kind of crazy because Kelly Clarkson actually covered "Never Enough" on The Greatest Showman reimagined album and she was one of my influences growing up -we were just thinking about Kelly and what we can do and we just thought of "Since U Been Gone". It's an empowering song but it's still kind of like you reach that place of 'I feel lost in this heartbreak but I feel empowered but I'm gonna still turn up about it'…We wanted to make it super haunting and heart-wrenching, even a little spooky -so I feel like we're giving a new life to that song. 
Were there any specific influences or artists that helped you create your new songs?
Loren: We were influenced by the song "My Way" by Frank Sinatra -I think it was actually a French song originally- for the song "This Summer". I feel like only theory nerds will hear that, you know every day in the studio we are always kind of pulling up references…In my song "Your Girl" we were thinking of Prince a lot -it's just all over the place. But really just a day in the studio, everything evolves.
Is there a song you feel most attached to on the EP? What's the meaning behind it? 
Loren: There's a song called "Your Girl". We tried to put a cheeky spin on the concept but when I wrote it I was actually in a very sad place because I had a Covid breakup. I was like 'Oh! Now I'm alone in my apartment'. I was still trying to hang on a little bit, but I was really just like okay what can I say to make this work? So "Your Girl" sounds kind of fun and cheeky, but I was in a really lonely dark place. Every song was me talking to myself about something I had been avoiding. Even "Miss Myself" is about when I was a kid I was bullied a lot and it's just about embracing those things that were kind of shunned in adulthood. 
As we both know Andrea Bocelli is an incredible artist, How has the process of working so closely alongside him been so far? 
Loren: You know what's funny, you would think that things would feel more stressful or higher stakes or you're out of your league but really he and his wife and his family, they just really make sure that you're comfortable, you have everything you need; his musical director meets with me we go over everything, so it just feels kind of like a family business. So, just having that comfort there makes me feel like at least I don't have to worry about being on my toes all the time. It's just more of an exciting feeling. This sense of just..approachability and kindness is something that I'm noticing a lot with these big stars. Hugh Jackman is just the sweetest man on the planet -Michael Buble, all of these people are just so genuine and kind and generous, so I'm feeling really well taken care of. 
Over the last several months you've been very publicly active within the LGBTQ+ community, like your surprise performance at Fire Island with Pixie Aventura and hosting the WE New Years Party. What were those events like for you?
Loren: Some of my biggest fans are a part of the LGBTQ+ community and I just felt like during Pride Month, and always, I try to support as much as I can. They are just my favorite fans, my favorite places to go out are gay clubs -I feel like it's my safe space too. All the pop-ups in New York during Pride were really fun for me. They are just the sweetest fans -I feel like I really connect with them on a level that I can't connect with other people, and I just try to give back as much as I can. The WE Party event and I even did a little surprise pop-up with Duplex. Fire Island was an amazing show, I collaborated with Pixie Aventura -we did a fake-out lip-sync moment together. My favorite thing to do is those events, so I'm never gonna stop.
You shared a very sweet moment with drag performer Jasmine Rice LaBeija when you joined her on stage while she was performing. How did that happen?
Loren: It was very unexpected. I hadn't been out in public since the pandemic hit, so me and my manager decided to just stop by Play House, and we were a little late. (laughs) So we were walking towards our table and Jasmine just kind of called us out and she just said "Thanks for coming! And who are you?". Obviously, a lot of people know The Greatest Showman and "Never Enough", but since I wasn't in the film, people just don't know what I look like. So I just said, "I'm a singer, and this is my manager" -we were just totally put on the spot. She said "Oh you're a singer? Are you verified on Instagram?" And I mean… I am! So I just said "Yes" and she said, "Why don't you follow me" or something like that, and then it all came together in her mind. She was kneeling on the ground -but she was so sweet. She went back to the show and did drag roulette, and everyone picked a song -for the finale, the DJ put on "Never Enough" and she walked up to me with the microphone and we got to sing together! It was a really serendipitous New York moment -it was unforgettable.
So what can we expect next from you?
Loren: You can catch me on the Bocelli Tour and we're going to start working on my next project and I can't wait to start writing again. Just more original music and a lot more music videos. This music video for my single "Till I found You" -I'm like itching with excitement for people to see it because of the outfits, the dancing, it's stuff I've never done before. I'm just so excited to share. Definitely more performances of my original music, more singles -just big stuff coming.

CONNECT WITH LOREN ALLRED:
Story / Anna Hamre