We were so excited that our girl Lauren Jauregui is our new cover for issue #17, that we decided to throw a party to celebrate!
The night was hosted in a swanky lil place on the Sunset strip called Ivory on Sunset, nestled oh-so-nicely inside of the fancy Mondrian Hotel. While guests arrived, the bartenders had created a specialty signature cocktail for the evening, called "Reclamation" in honor of our new issue, celebrating and sharing the many stories of reclamation of our favorite artists, singers, models, and influencers.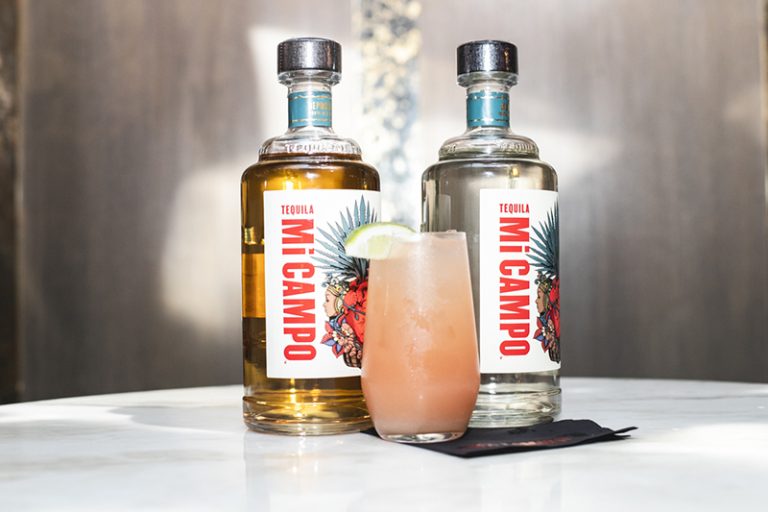 Inside the "Reclamation" cocktail was some of the best tequila we've ever had, Tequila MI CAMPO, who was one of the evening's sponsors and kept us all hydrated and happy! The recipe included not only Tequila MI CAMPO, but also fresh grapefruit juice, club soda, a splash of lime, a splash of simple and garnished with a juicy lime — let's just say it's one of those "Danger Zone" drinks that tastes SO good, you better watch yourself!
Amongst the star-studded event were some of our faves like Noah Cyrus, Ty Dolla $ign, Shaun Ross, The Kaplan Twins and more! The crowd awaited Ms. Jauregui's performance by hanging out, dancing and celebrating the team who shot the cover, which included one of our fave photographers, Angelo Kritikos.
Finally, our favorite moment from the evening — Lauren took the stage (with a dope female guitarist! We love women supporting women!) and a fan gave her a beautiful bouquet of roses!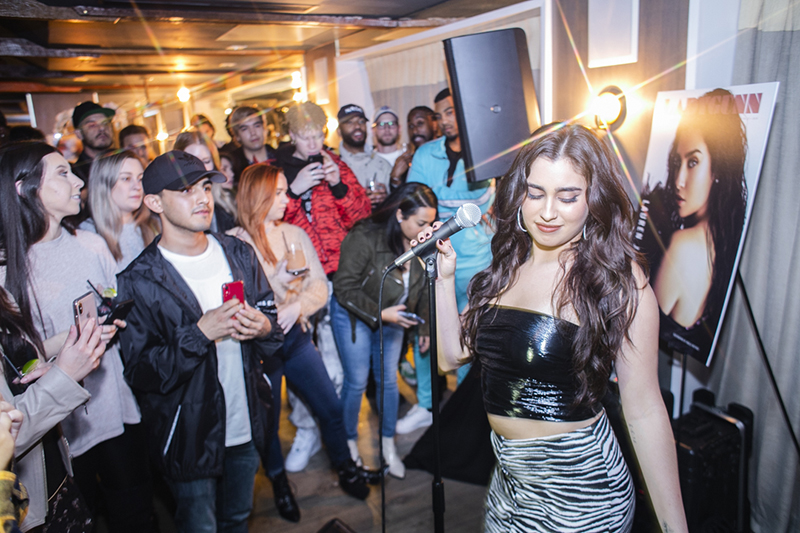 The crowd vibed along while Lauren sang her newest single, "More Than That" and her hit, "Expectations".  We loved the acoustic versions of the songs, and they were perfect for an intimate lil party like this! Lauren wore a slick shiny black top, and a super sexy zebra pencil skirt, and posed for pics with friends and fans after her performance — basically, our girl looked GREAT!
Get excited to read the full story on Lauren Jauregui in our newest issue #17, "Reclamation" which you can pre-order here.

CONNECT WITH LAUREN:
FACEBOOK // TWITTER // INSTAGRAM
STORY / ANGIE PICCIRILLO
 PHOTOS / MALLORY TURNER