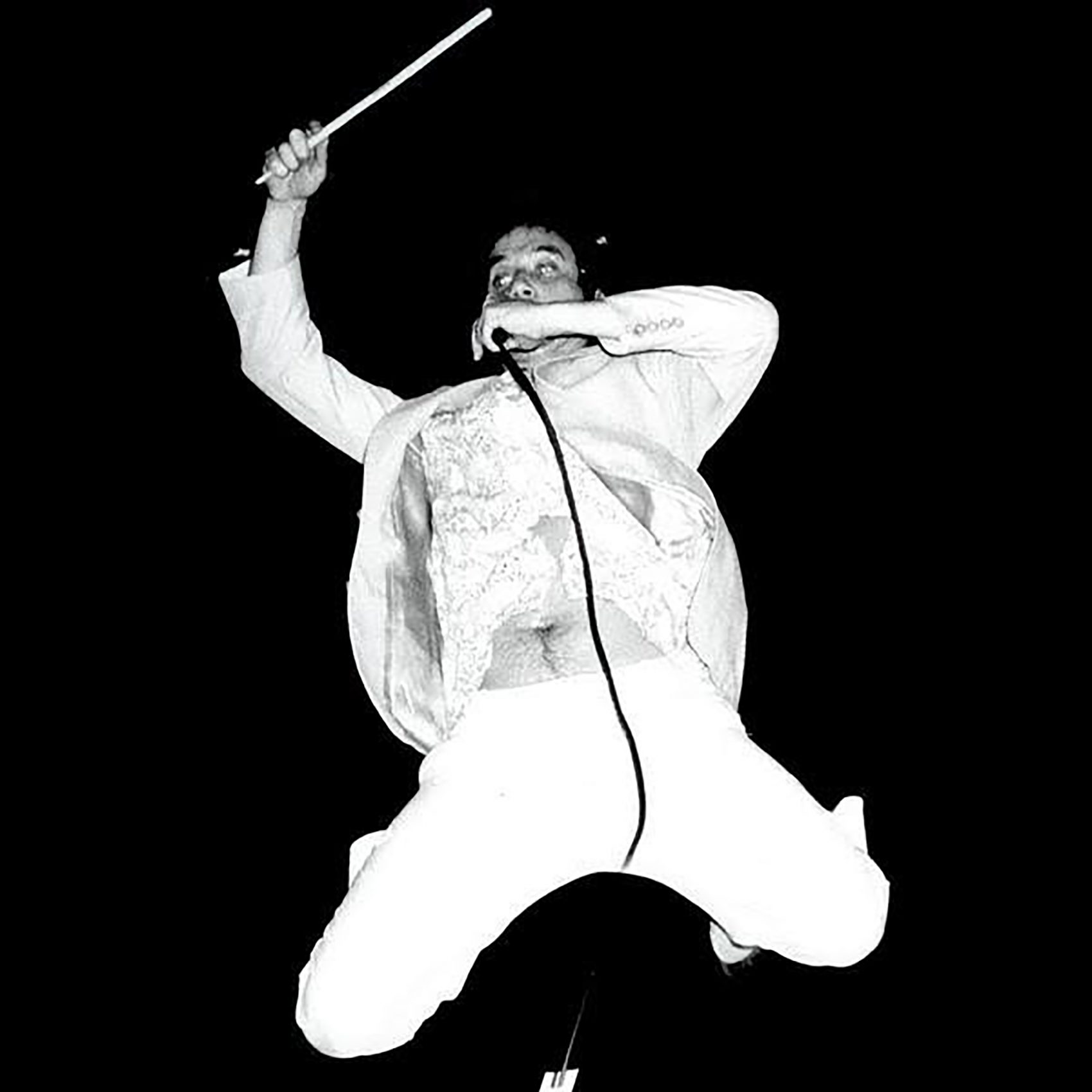 He's been no wave. He's been new wave. He's been rock. And electronic. And punk. Sometimes at the same time. Now, Paris- and New York City- based musician, composer, and producer Tristan Bechet is exploring new sonic territory with his debut solo album, Royal Dagger Ballet. And he's doing it as TRZTN.
Featuring an array of vocalists, from Paul Banks of the seasoned NYC indie rock band Interpol to mysterious, semi-incognito Kiwi musician Jonathan Bree, Royal Dagger Ballet is an atmospheric smorgasbord with lush electronic offerings of varied influence. The record's opening track, "Black Exit," is shadowy and sleek, its synthy bassline adhering to Paul Banks' intriguingly impenetrable tone to achieve a dark and futuristic sound. "Ruby's Wheel" follows, fronted by Swiss-Tibetan artist Yesh, whose delicate opening vocals build to chanting choruses as the poppier number unfolds. Eiko Hara embellishes the expansive, at times jarring "Metal Sky" with zeal in Japanese. "Mirage" marries Jonathan Bree's charming croon to a gentle, yet energized piece of synth-pop.
TRZTN maneuvers the broad terrain of Royal Dagger Ballet masterfully, demonstrating the scope of his abilities while maintaining a distinctive sense of identity throughout. "Crosswinds," made in collaboration with Estræl Bøisø, is hypnotic and sweeping, while the intricately textured "Hieroglyphs" takes a more fantastical approach as Yeah Yeah Yeahs leading lady Karen O delivers vocals that oscillate, ethereal and distorted. The cutting "Nighttime Rebound" recontextualizes the jaded, low intonation of Surfbort's Dani Miller (and former LADYGUNN NO.19 cover star) within an industrial framework, the result of which is playful, cool, almost sinister. French and Cape Verdean singer Izé Teixeira brings a palpable vivacity to "Rockers," and TRZTN keeps the instrumental tracks "Astra" and "Royal Dagger Ballet" stimulating all on their own, fusional progression yielding cinematic depth.
First surfacing in the mid-'90s as the guitar-slinging frontman of NYC no wave outfit Flux Information Sciences, Bechet has filled a range of roles over the years before taking control as TRZTN. After releasing four albums with Flux Information Sciences between 1997 and 2001, Bechet started his own label, Pink Sock Records. Later, Bechet co-founded the cacophonic noise and synth punk duo SERVICES with fellow former Flux member Christopher Pravdica. As a composer, Bechet has worked with brands including Chanel, Nike, Givenchy, Dior, and Karl Lagerfeld. In addition, he's collaborated with Karen O on projects like "I Shall Rise" from 2015's Rise of the Tomb Raider video game, the 2019 HANNA television series theme, and the soundtrack to Spike Jonze's 2009 film adaptation of Where the Wild Things Are (as part of the group Karen O and the Kids), among others. LADYGUNN caught up with TRZTN to learn more about his perspective as a musician and the making of Royal Dagger Ballet.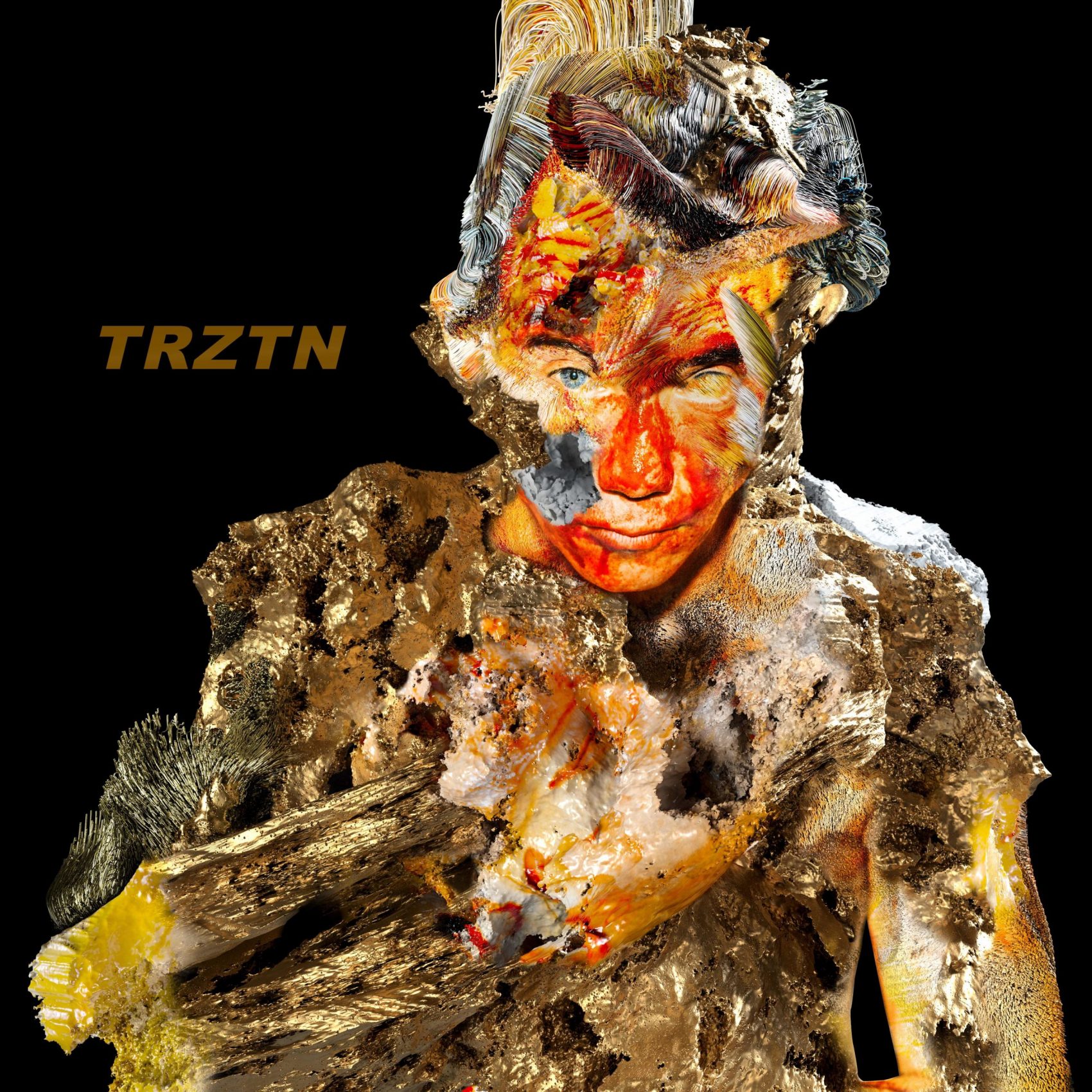 You've been involved in projects relating to a pretty wide range of genres since the '90s before the release of your first single as TRZTN in 2012. Can you tell us a little about your musical journey as you see it?
My musical journey has always been one of exploration for the purpose of discovery, and making music was never an option to me. Looking back, I can see that my past projects were building blocks pointing to where I am at now (as always). Each stage was forged by ample folly and wisdom, and the nature of that folly/wisdom keeps evolving and changing as I change.
The cross-genre, where several disciplines come together, is satisfying, and I have always had an interest in blurring intentions by converging genres for weird reasons. It may have started out when I first noticed the cover of the Clockwork Orange LP as a child. The design, the film, the man, the cover just took my mind places. That said, one banjo and an amp will do too!
You were born in Portugal, grew up in Brazil and New York City, and are now based between NYC and Paris. Do you feel like the experience of living in all of those places has impacted your perspective and art in some way, or is it not something you think about often?
This question is difficult to answer, and I do think about it often: the idea of interpellation. Despite my varied upbringing and diverse reference pool, for the sake of simplicity, I often tell people I identify myself primarily as a New York musician. My work is pretty cosmopolitan, and I feel that a continuity of the NY underground mythology and scene makes sense to me personally and musically. But the question becomes complicated when we talk about making artistic choices and decisions from a micro perspective. It suddenly becomes a question of artistic cohesion/integrity of the work and not one about where I am physically at. That has little to do with geography and more to do with balance and an objective/subjective dialogue. From concept to paper requires many steps.
As an album, Royal Dagger Ballet contains a lot of sharp textures and moving pieces that made it easy for me to envision a dance component even before I watched the accompanying music videos, some of which feature dancers. Can you tell us more about the concept of Royal Dagger Ballet and the inspiration behind it?
The inspiration was two-fold: how to perpetuate my craft as producer and how to best express what I feel inside. The sonic manipulation was rooted in wonder and trans-dimensional sensations. What is that? I don't know! Maybe a feeling of being stretched through a black-hole expressed by sound? I did feel [like I was] searching for a dystopian and existential sound, as well as [I felt] aspirational and nuanced while composing. The puzzle of putting a record like this together required letting myself be guided by the journey. Letting go of control.
In terms of the "dance aspect," this was just happenstance. The dance was mostly a result of the videos and how to communicate the songs visually by involving another discipline. But I agree with you; there are little shards here and there that are within grasp for a dancer's interpretation. The chain of artistic articulation: collaborating with singers, then with directors who collaborated with dancers and set-designers, etc., becomes pretty cool, and I gained a lot of satisfaction from that.
You worked with a number of distinctive vocalists on this album, from Izé Teixeira to Karen O, with whom I know you've worked a lot with in the past as well. Did any of these collaborations end up surprising you when it came to what you were able to create together versus any expectations you may have had?
They were all surprising! I had no template or pre-conception for any of the tracks, so every turn was fresh. The case of "Crosswinds" with Estræl Bøisø was interesting because we were friends but never did anything musical together. Our approach was very casual and organic. The result was very surprising to me. It carries an emotional gravitas and resonates something existentialist. The production on that track answered some questions, and the track moves me… I don't listen to my own music, but I listen to [this song].
When I first listened to "Nighttime Rebound," it was very cool to hear Dani Miller in the sort of industrial-feeling soundscape you built within that track, considering the thrashing-guitar, punk attitude of her main project, Surfbort. What do you look for when you're thinking of artists to work with? Do you usually have a design in mind as to what you want to do with them, or is the process more spontaneous?
Dani reminds me of Gibby Hanes from the Butthole Surfers. What can I say? She rocks! She was recommended to me by Paul Banks. Back to your question, I look for someone singular and bold, and there was something that had to "click." Sometimes the choices were a series of coincidences that just worked out.
What music are you consuming while you're creating, if any?
While I am creating, I don't listen to much music at all except when I am deep listening for production purposes, searching for inspiration, but that generally means I am stuck or in a creative lull. Outside of these moments, I try to consume as much as possible wherever I am, and it's totally free-form.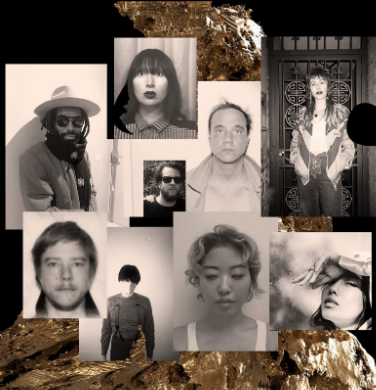 If you could collaborate with anyone (with whom you haven't already worked), living or dead, who would be your top picks?
Harmony Korine, Gaspar Noé, Caetano Veloso and Itoh Masyitoh.
I know 2020 was pretty weird for everyone. Is there anything in particular that you're looking forward to this year?
Would be great to see us all overcome this COVID problem. Personally, I would like to keep feeling the wind blowing on my sails.
CONNECT WITH TRZTN
Photos / Courtesy of Artist
Story / Sam Singh