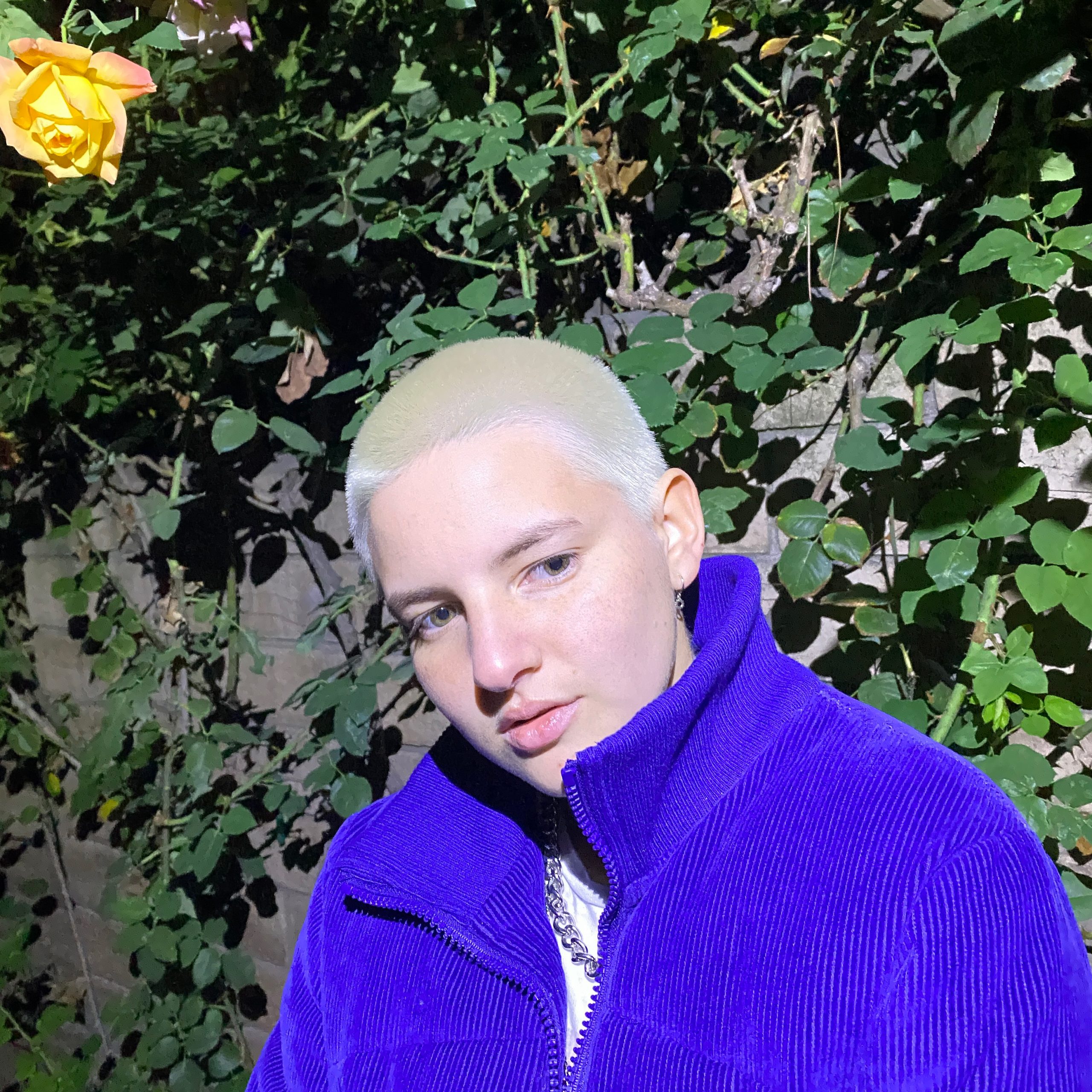 Heather Rivas is a rock star, piano playing, LA woman. Her new single "Think of Me" is out now and it is a slick head banger. The singer's smooth vocals are paired with grungy instrumentals and synthy sounds. There's nothing like a song that gives you live music vibes. "Think of Me" is our angsty ode to being in love with the idea of something and not seeing it for what it really is.
The multi-talented singer-songwriter is a master on the keys. My favorite thing about a piano player, specifically one that can play jazz, is watching them live or in a video so as they play, you can see their mouths wording sounds as they're bebopping their heads around. Rivas rocks out on the piano. You can watch her on Instagram doing that. And in her music video to "Think of Me" you can watch her rock out on the guitar. We got to talk to the edgy musician about growing up in LA, what inspires her, and writing her latest single.
What was it like growing up in LA? What was it like then vs now?
Growing up here was pretty fun and unique. I felt like there was a certain level of independence you had to acquire earlier on just to navigate public transit in a city where public transit is kind of whack. Just the mere fact that I had to travel across the city to see friends allowed me to experience so many parts of LA. Back then I felt like I went to so many DIY shows/venues, probably because I wasn't 21 yet but I think there is less of that now. Not to say there isn't cool stuff brewing but it was just different. So much of what was happening in the music scene in my high school years influenced me, such as the music coming out of The Low End Theory shows. I also think there's been so much development in LA that every time I came back on a break from college I was seeing a new luxury apartment complex and certain corners of the city looked increasingly different and less how I remembered them. I don't think I appreciated LA until I started living and visiting other places and it kind of hit me that I was privileged to grow up here and experience something so unique. I definitely feel an overwhelming sense of gratitude now.
What inspired "Think Of Me?" What was the writing process like? How long did it take to finish? Do you have a favorite line?
"Think of Me" was inspired by personal experiences I was going through but also by a lot of music I was listening to at the time (beabadoobee, Kacy Hill, Soccer Mommy). I kind of knew I wanted the song to branch away from the initial musical idea and explode into a grungier vibe, which was really me expressing a bit of angst that I had bottled up inside. This song came together pretty quickly with my good friend Jorge Arenas who wrote and produced it with me. My favorite line is "I don't think I was into the truth. Sadly just the idea of being with you". That line definitely embodies this idea of infatuation that I was toying with.
What got you into music? Do you remember the moment where you knew you were going to do this?
I always loved music growing up and I played piano most my life, but I can distinctly remember when I was 4 or 5 my Dad gave me a few CDs (MJ, Elton John, Bee Gees, Grease soundtrack) and his yellow boombox player and I would just wear out those CDs on repeat. I think that's where my obsession started. By the time I was in my last two years of high school I knew I wanted to pursue music.
What influences you now a days? Artists? Shows? Movies? People?
I am so inspired by the talent around me and the music my friends make. Over the past few years, I was touring most the year as a keyboardist, so I didn't get to attend shows very often (outside of the ones I was playing). But I had a lot of time to listen to new music and watch films when travelling. So a lot of what I was listening to or watching while on the road would compile over time and give me new perspectives on things which inadvertently influenced the music I wrote when I got off tour. I loved going to movie theaters on days off and watching film after film for a whole day trying to catch up on what I was missing.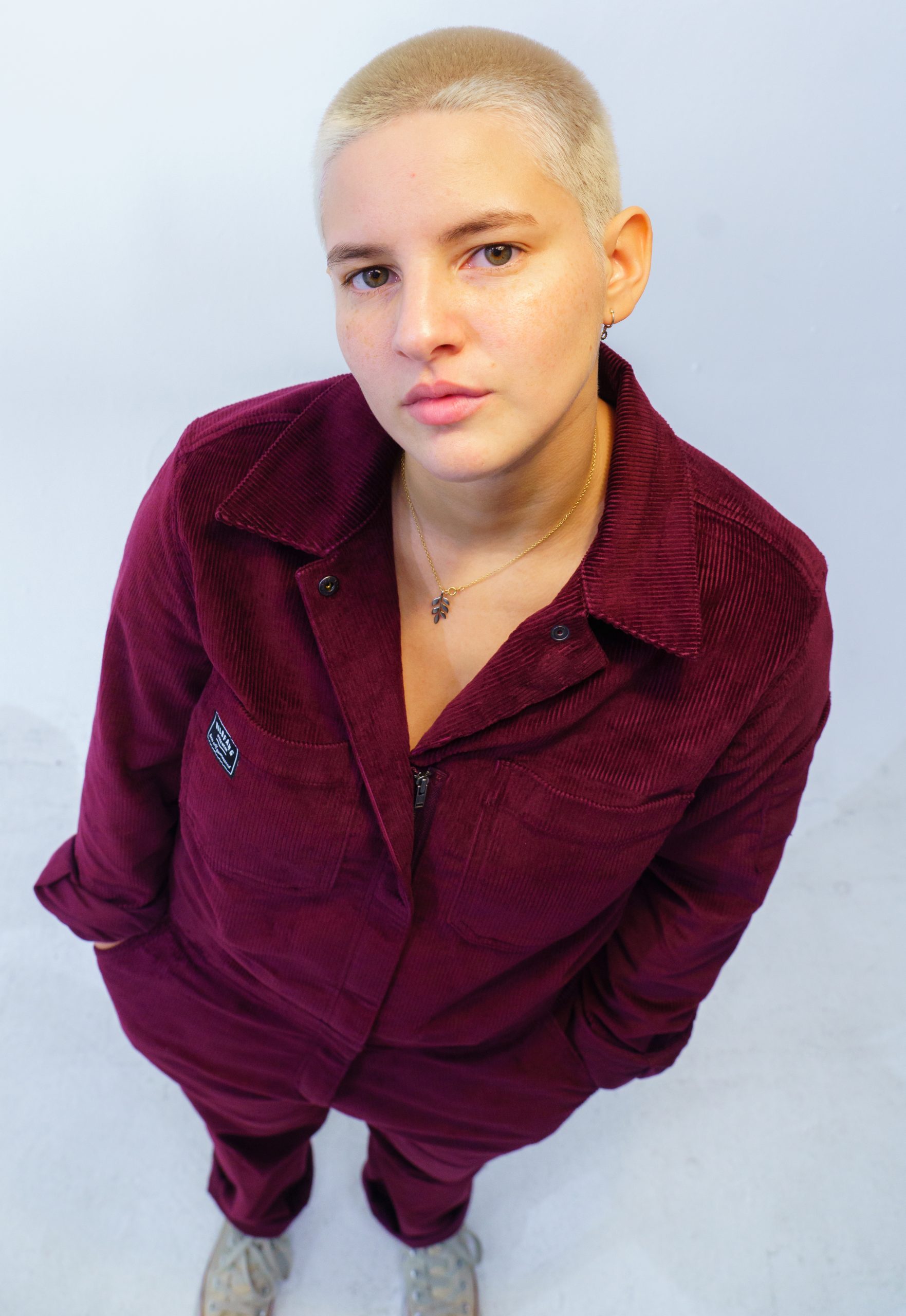 Who are you listening to when you're having a bad day?
Lately, I'll listen to serpentwithfeet because it speaks to my moodiness. But I also find myself listening to a lot of throwbacks because there's something oddly comforting about nostalgic music when you're sad. It varies but sometimes it's The Killers and sometimes it's Otis Redding.
How would you describe your style/vibe?
I'd say my style is genre-blending indie with a side of sad girl fries.
CONNECT WITH HEATHER RIVAS
photos / Bailey
story / Vogue Giambri