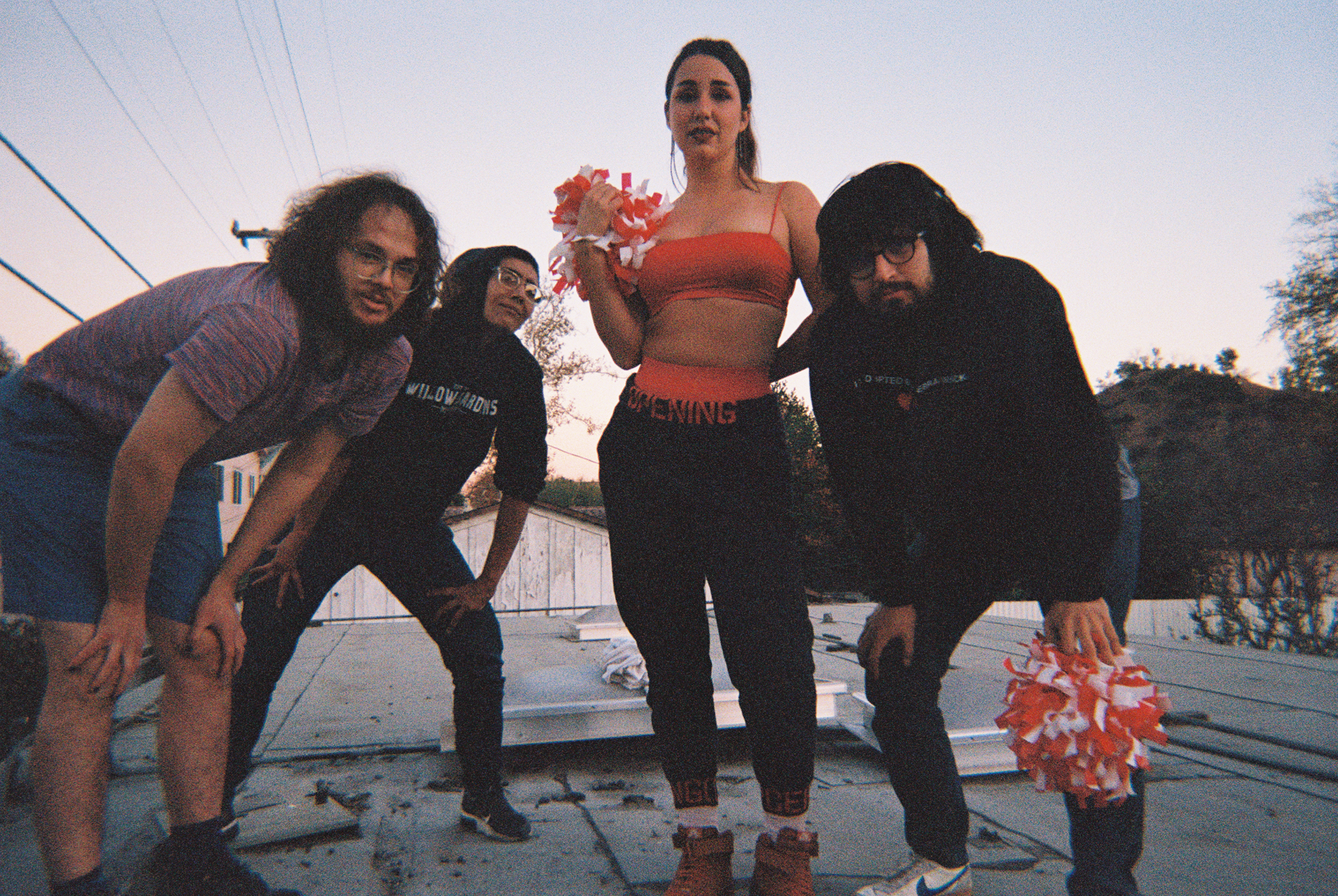 There is something special, as intangible as it may be, about a song that comes from the synergy of multiple players put in the same room. Such is the case for "Sorry." by the Los Angeles quartet Club Oro. Though composed of clean descending guitar lines, synth sub-bass textures and a calming blend of vibraphone and Rhodes, it is the groove and the effervescent vocals that make "Sorry" so undeniable. Cassandra, Club Oro's vocalist draws inspiration from a wide array of singers, ranging from Lauryn Hill to Iggy Pop (though the R&B diva side is much more evident in this case.) The band has been making waves this year by posting Instagram "quarantunes"; improvised songs and covers of note including an homage to R&B queen of cool Solange.
""Sorry." marked the beginning of a yearlong phase where we were composing all of our musical ideas in an improvised fashion, which was then formatted to fit into a one-minute Instagram post."
The premise of "Sorry." came from unrequited love. The twist? In this case it is coming from the perspective of the unattainable. And though the 'Friend Zone' is inevitably an awkward situation, the important part is that neither party take that friendship for granted.
"But the best songs usually come from a kinda dark and murky place, situated somewhere between my heart and whatever organ it is that creates bile. The liver, yeah?"
So are we all going to be hoping on our lucky stars to get 'Friend Zone'd' in 2021? We caught up with Cassandra from Club Oro to hear her take on this and much more…
Love "Sorry."! When writing a song like this, what comes first, the lyrics and melody or the groove?
"Sorry." marked the beginning of a yearlong phase where we were composing all of our musical ideas in an improvised fashion, which was then formatted to fit into a one-minute Instagram post. So essentially 20-odd songs were made during 2019-2020 this way, where we'd just jam in our living room until a cool idea surfaced and we'd sort of commit to the first draft of whatever our individual parts were and immediately record the idea to ableton and a video camera. "Sorry." was actually the first-ever song we improvised between myself, Connor and Dani. It took less than an hour to write the verse, hook and come up with the overall aesthetic of the song. I had actually just come home from hanging out with a friend that partially inspired the lyrics. Later on I had a similar situation arise with another friend and that just compounded the real-life content from which i drew lyrical ideas for "sorry." It was kinda overwhelming, honestly. But the best songs usually come from a kinda dark and murky place, situated somewhere between my heart and whatever organ it is that creates bile. The liver, yeah?
Does Club Oro usually write in the room together or do you come up with ideas separately and work on them remotely?
Both. Obviously we stopped meeting up for a long while last year and were jamming on each other's ideas remotely, making "quarantunes" and such and posting them to instagram. I totally invented that term by the way. Don't let anyone tell you differently.
The production and use of samples is really cool, even on your instagram jams. In what part of the process does that come about and how do you all approach that in regards to the live format?
We don't limit ourselves in terms of specific instruments, everyone in the group likes to switch around and play everything. I think it would be great if we were able to write music entirely confined to the guitar-bass-keys-drums format, but we really tend to get in the weeds with sampling and endlessly searching for cool sounds in the box. I don't necessarily place more value on "real" instruments over samples, I think it's all about context and what sounds good in the mix. I guess going off that, when we make a song we don't necessarily consider how we're going to translate it to a live version… not that it doesn't worry me now and again…. we'll cross that bridge when we come to it.
"Sorry." itself is about putting someone in the friend zone but also the guilt attached to not being able to reciprocate that love. So does the person know there is a song about them??
Not yet but now I'm paranoid that they'll find out!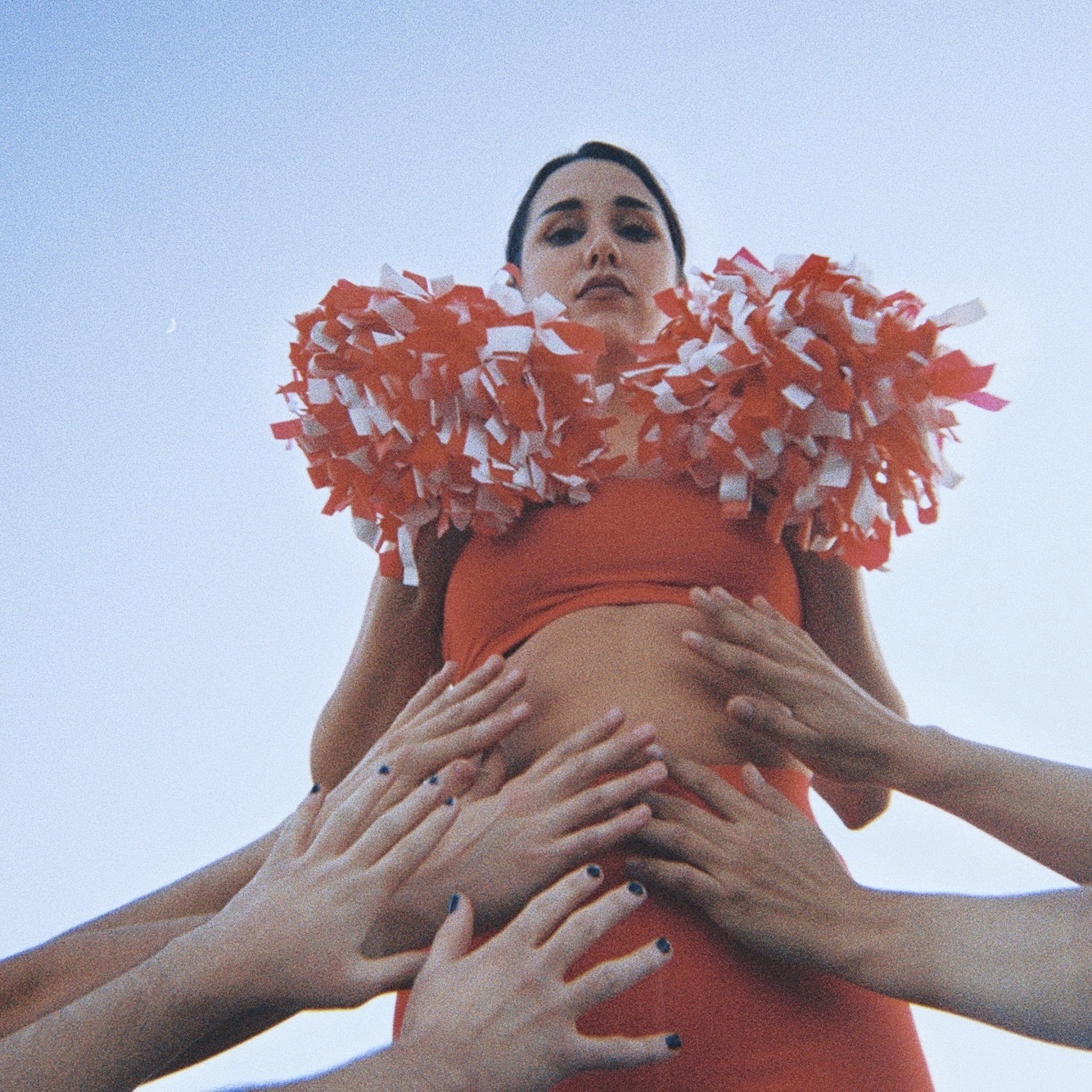 Any advice in handling that situation whilst maintaining a friendship?
It's the same advice I give for all challenging interpersonal issues. Ignore it 'til it goes away.
Kidding! I think if you truly love your friend and want to sustain a relationship with them, the best thing you can do is have an open conversation with them about how they're feeling, and make sure that both of you are verbalizing your boundaries. I think any long lasting friendship requires an understanding that we might receive and express love differently but that doesn't mean that the love isn't there, to me just spending time with a friend is a way for me to show love and appreciation. If that isn't enough for them because their emotions towards me are deeper or more profound, i can accept that and maybe we might need a break. Unrequited love is a bitch and I don't expect anyone to handle that with perfect composure.
Really love your voice. How did you develop your style and were there any informative singers you looked up to or emulated?
I started performing really young – mostly dance, a few Disney musicals and plays – but didn't develop an interest in writing my own music until high school. i got very into reading music blogs so I could discover bands no one had heard of and became obsessed with downloading everything that blogs like Aquarium drunkard, hipster runoff and the decibel tolls posted, so there was a lot of noisy garage rock and trippy chillwave stuff clanging around in my ears from ages 15 to 18. I had like six CD's in my car between 2010-11: siamese dream, back to black, raw power, keep on your mean side, return to the 36 chambers and the miseducation of lauryn hill. each of the artists behind those albums had a huge impact on me as a young songwriter and performer. i loved the drama of billy corgan's voice and the biting witticisms of ODB and amy winehouse, i fawned over lauryn's incredible vocal agility and effortless shift between rapping and singing. the rasp and grain of iggy pop's voice over those mega loud distorted guitars enlivened me even when i was late to first period because i stopped to buy marlboro reds from that one gas station by the school that didn't card. Seriously, I absorbed so much music as a teenager it's nearly impossible to point to specific singers to whom I'd credit my vocal style. one minute I'm listening to black midi's debut album for the three thousandth time and the next minute I'm bumping thank u, next. Aren't we all just an amalgamation of everything we've ever seen and heard?
For the sake of positivity, what are you most grateful for so far in 2021?
Bob's Son by R.A.P. Ferreira, all of the indoor plants that our sweet and generous best friend/manager Brooke has nurtured to vibrant health in our home, and our family dog Doobie, who has single-handedly (single-pawdedly?) carried all of our mental health on her back since the pandemic started.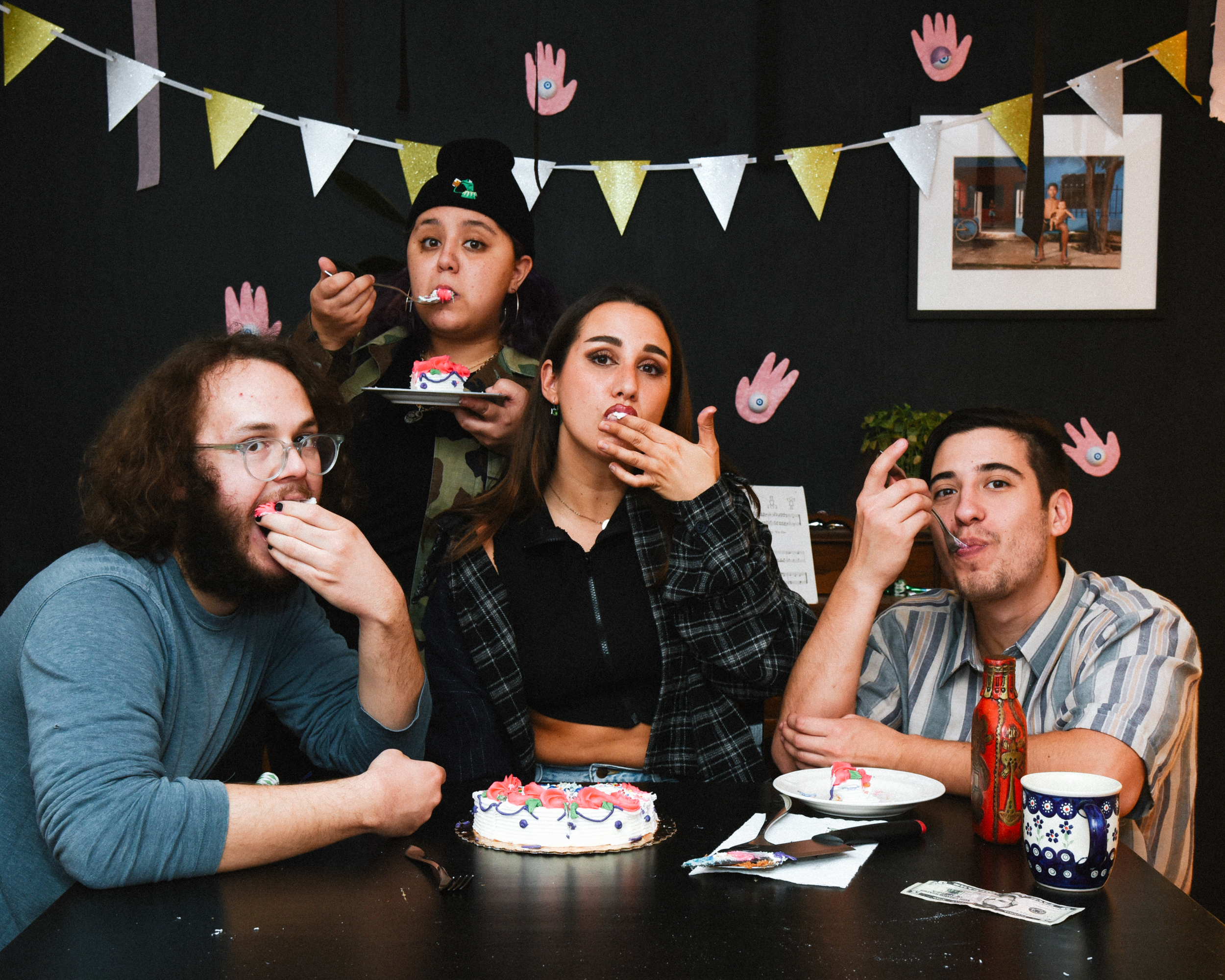 CONNECT WITH CLUB ORO
photos / courtesy of artist
story / Chris Hess