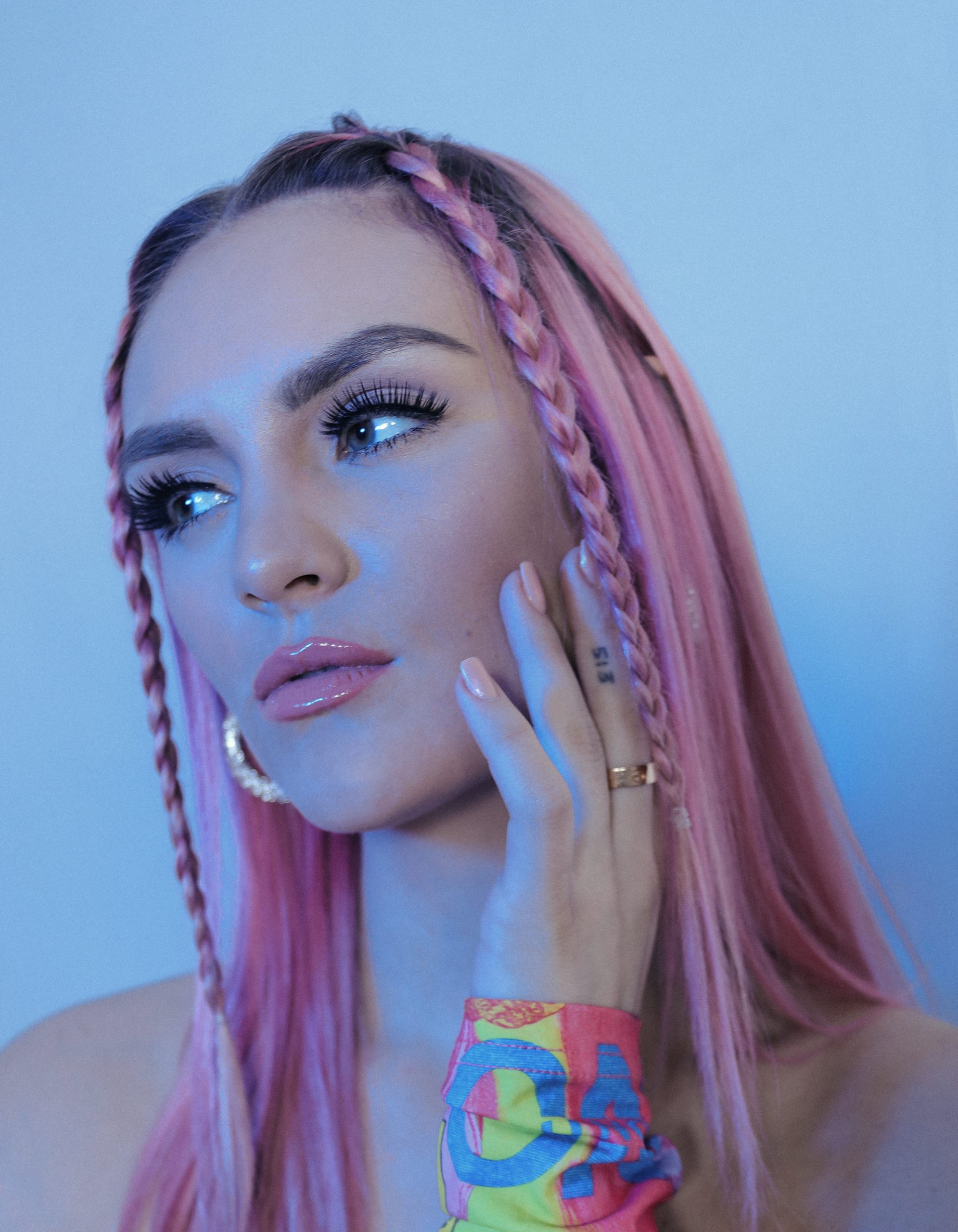 Hot girl Jenny March just dropped a new remix to her single "SCREAM" with collaborator Disco Fries and it will have you dancing and screaming your worries away. March's glittery vocals paired with Disco Fries infectious beats come together to make you get up and get over whatever was holding you back before. She sings "too young to be bothered," and ain't it true.
Jenny March is one to watch. She is always actively seeking to get things done when she wants it. She wanted a remix and here it is. We look forward to seeing what she has in store for us next. We got to talk to the LA based pop queen about where she goes for inspiration, the hardest part of being a musician and working on "SCREAM."
How did the collaboration come about?
After releasing my debut EP "Madness", I knew I wanted to make a remix happen (my first one too) and SCREAM was the track I felt could become a really cool dance/club track. As an independent artist, having no manager, and only a few close people I work with, I have to do a lot of work on my own. I decided to make a list of Dj's that I admire (both well known & up & coming). From there I researched to find their managers' contact info and sent out emails. Disco Fries was one of the Dj's I was really excited about because I've loved their music for a while now. They responded back to me within 24 hours and said they really loved the track. 🙂 From there, we messaged back and forth about the song and when I got the first mix, it was like they heard exactly what was in my head. I'm really excited for people to hear it.
How do you want people to feel when they listen to this song?
Happy! Alive! Wanting to dance, letting go of all the stress, confusion and feeling of being lost that you may have. Hopefully it helps you realize you're not alone and maybe it helps you find a way to get through those feelings.
What's your favorite part about being a musician? What's the hardest part?
Creating with other creative individuals is a blessing. Sharing things we've gone through to find out that you aren't crazy for the thoughts you have. And then seeing that other people who listen to your music feel the same way. It's pretty cool. I love that I am able to connect with people through music.
The hardest part is, as of right now, for me to keep up with social media. Lol it's really become a pretty big part of being an artist and your success, in my opinion. There's so much comparison out there. Taking breaks off it has been really beneficial to my mental health. I've been doing that more recently and it feels really good.
Who are some of your musical icons?
Ever since I was a kid, introduced to me by my super fun mother, Madonna was one of my favorites. My mom used to play her for me on the speaker in her bedroom while I took a shower in her bathroom (cuz it was nicer). 😅 Rihanna, Mariah Carey, Gwen Stefani, and Miley Cyrus are also some top favorites.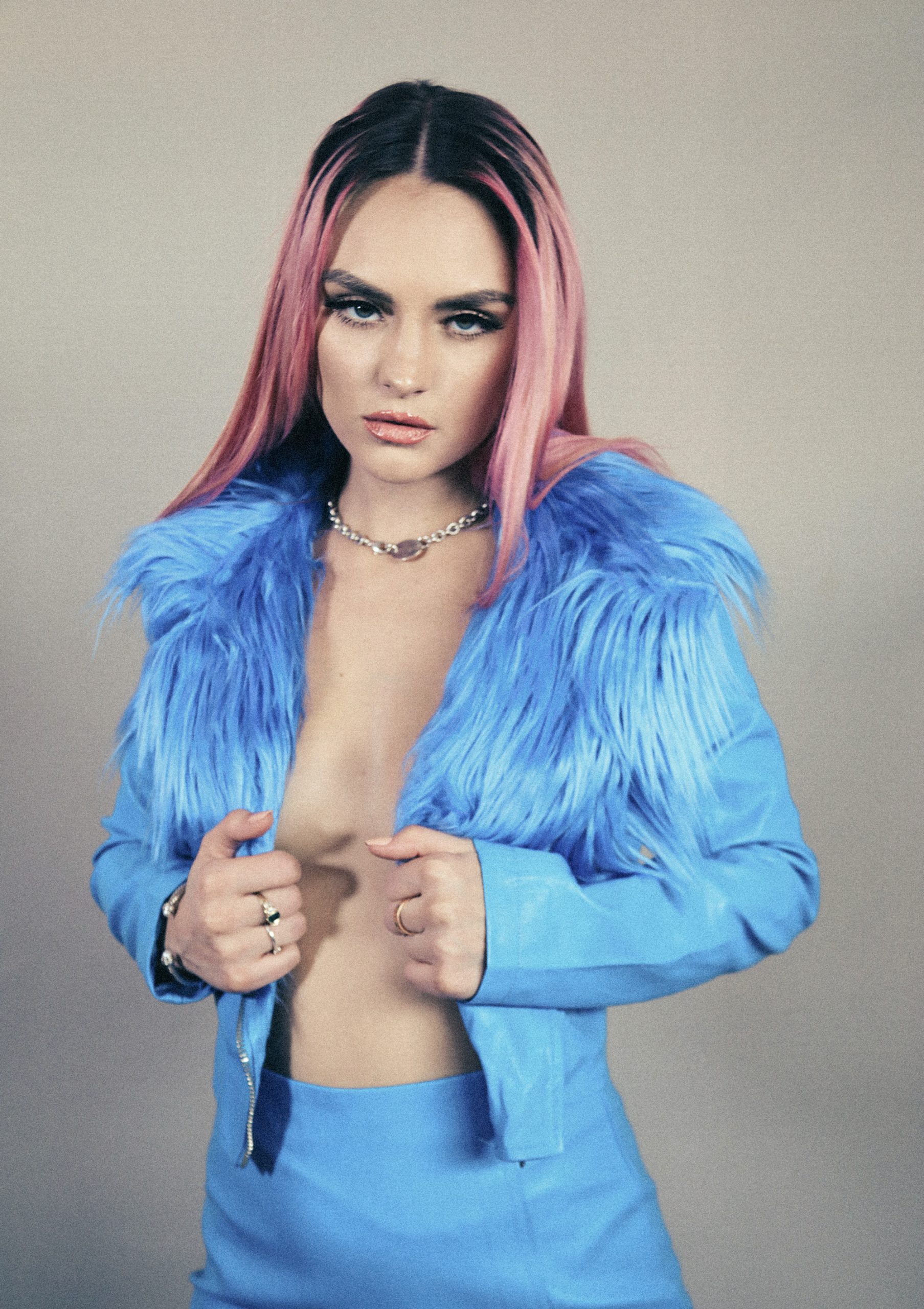 Where do you go or what do you do when you're looking for inspiration?
I go for car rides around LA, in the hills or on the freeway. I listen to music and kind of shift through different genres of music until I get inspired. Might accidentally start a fight with my boyfriend in order to get some spicy inspiration too. 🥶
What are you looking forward to?
I'm really looking forward to performing! Also, releasing this new music! I've already performed a few shows this year since things opened back up, but I'm really excited to put some more shows together around LA, and hopefully some other places as well.
CONNECT WITH JENNY MARCH
photos / courtesy of the artist
story / Vogue Giambri