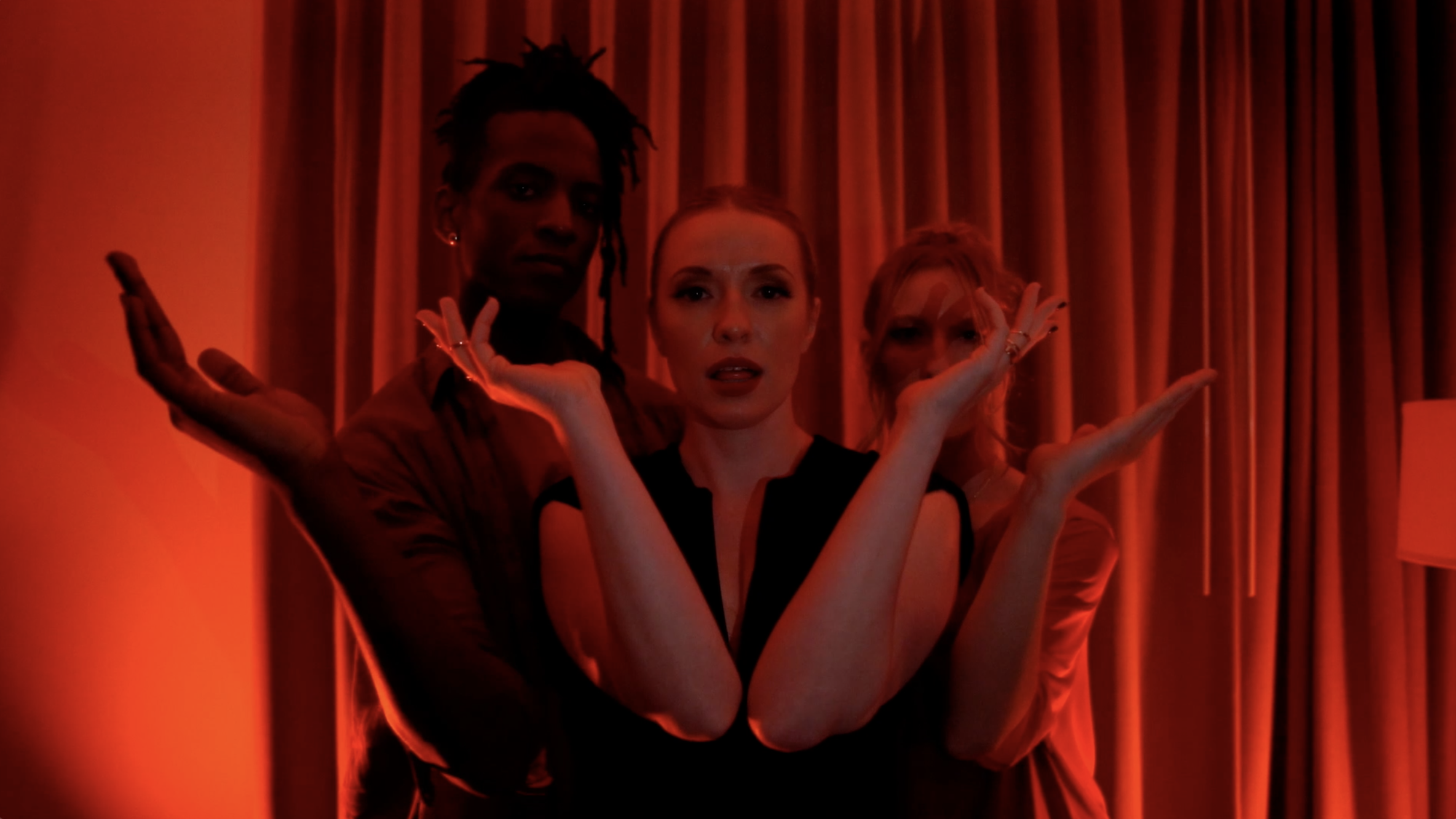 With an intriguing Poptronic sound, DC-based singer-songwriter Emily Henry brings on a graceful and elegant -almost cat-like- proposal with her newest single "The Sound", a song all about "taking joy where you can find it.
If that sounds opportunistic and shifty, then you're gonna love the fact that its music video fully embraces that vibe by putting our singer in the role of a "spy awaiting a message in her hotel room, wrestling with paranoia and self-doubt about her chosen line of work."
The pensive and emotional tale of this regular Jane Bond reflects Emily's own love of narrative, prose and her flair for strong visualizable songwritting. This Washington local has been making music since a very early age, putting melodies on existing poetry and baring her soul to the world through her genuine and uncomplicated sound.
We got awful lucky to be able to shoot this woman of mystery a couple of questions off duty, no truth serum or electroshock encouragement required, check it out:
Your sound's described as Poptronic. How did you piece it together? What are your main influences?
My last album was very folk-influenced. I'm a songwriter who plays acoustic guitar, so sounding kind of folky is inevitable, but I've always written lots of different kinds of songs that mix genres – at least in my head! I knew I wanted my next album to try new things, but I wasn't sure in exactly what way. Things started coming together when I found my amazing producer Austin Bello. We talked a lot about my favorite pop ladies: Taylor Swift, Ellie Goulding, Florence and the Machine, Marina, Betty Who. It's been so exhilarating to stretch as an artist!
Tell us a little bit about your newest single, "The Sound", where did it come from and what do you hope people will feel or "get" from it?
I wrote "The Sound" in my car! I actually write a lot of songs in my car. At the time I was reading an amazing romance novel by Alyssa Cole called A Hope Divided and I was thinking about living in the moment, forbidden love and who gets to say it's forbidden, and prioritizing joy in uncertain times. I don't think I've ever said this about a song of mine before, but what I hope people will do when they hear it is dance!
I read that the music video "imagines a spy awaiting a message in her hotel room, wrestling with paranoia and self-doubt about her chosen line of work", that's a very unique concept, where did it come from?
"The Sound" is a very slinky song, and I wanted to film a concept that had the same sleek vibes the music gives me. I also really love finding alternate meanings in songs, so while the lyrics are originally about a romance, it was incredibly fun to reimagine the whole thing as a spy's internal monologue. The idea originated from a conversation with the director, Heather Mae, who suggested we film in a hotel room, and I leapt in right away with, "What if she was a SPY?" If I can make something more fantastical and mysterious, I will.
Besides your last single released last month, it's been about 5 years since your last release, correct? What has changed for you in that time?
Everything about my life and career is different, and not just because there's a pandemic in between now and then. I wasn't sure at all five years ago that I could make a living playing my music. I wanted to very much! But I was so unsure about my way forward. Five years later, I feel like I know where I need to go. I'm writing different songs now. I trust myself as an artist more, and as a person too. I feel like I've embraced so much more of what makes me me, and that's just a much more relaxed way to live.
With your upcoming new album "The New World", it seems you've chosen themes of rebirth and new beginnings. Is this album a personal statement about yourself or is it just a concept that interests you?
It's both! The album title is a lyric from the first single, "I See The Light": "the new world / you can't get there from here / you gotta walk for it / through the pain and fear". The idea of "the new world" comes from Naomi Alderman's feminist dystopian novel The Power. In the book, it's used with a certain level of cynicism – it's not really possible to get to the new world, because we've messed this one up too badly. I imagine the hopeful flipside in my song – yes, things are bad. Starting over is hard. But it's possible. I'm definitely also talking to myself when I say that!
You're probably the first musician we've talked to who has an ongoing twitch channel where they play music for an audience. Is it something you started during the pandemic? How has the experience been so far?
It's been unbelievable. I love Twitch. I'm a huge evangelist now. I did start my channel during the pandemic, when I and all of my musician friends were basically unemployed, and I don't know what I was expecting, but I just found this incredible wellspring of support and enthusiasm for independent music that I never knew existed. It's literally changed my life. My Twitch community turned out to support the Kickstarter for this album, they stream my releases on Spotify, and they show up every livestream to hang out with me and experience the music. I perform three times a week on Twitch, and I'll keep doing that as long as people want to watch me. I'm all the way in!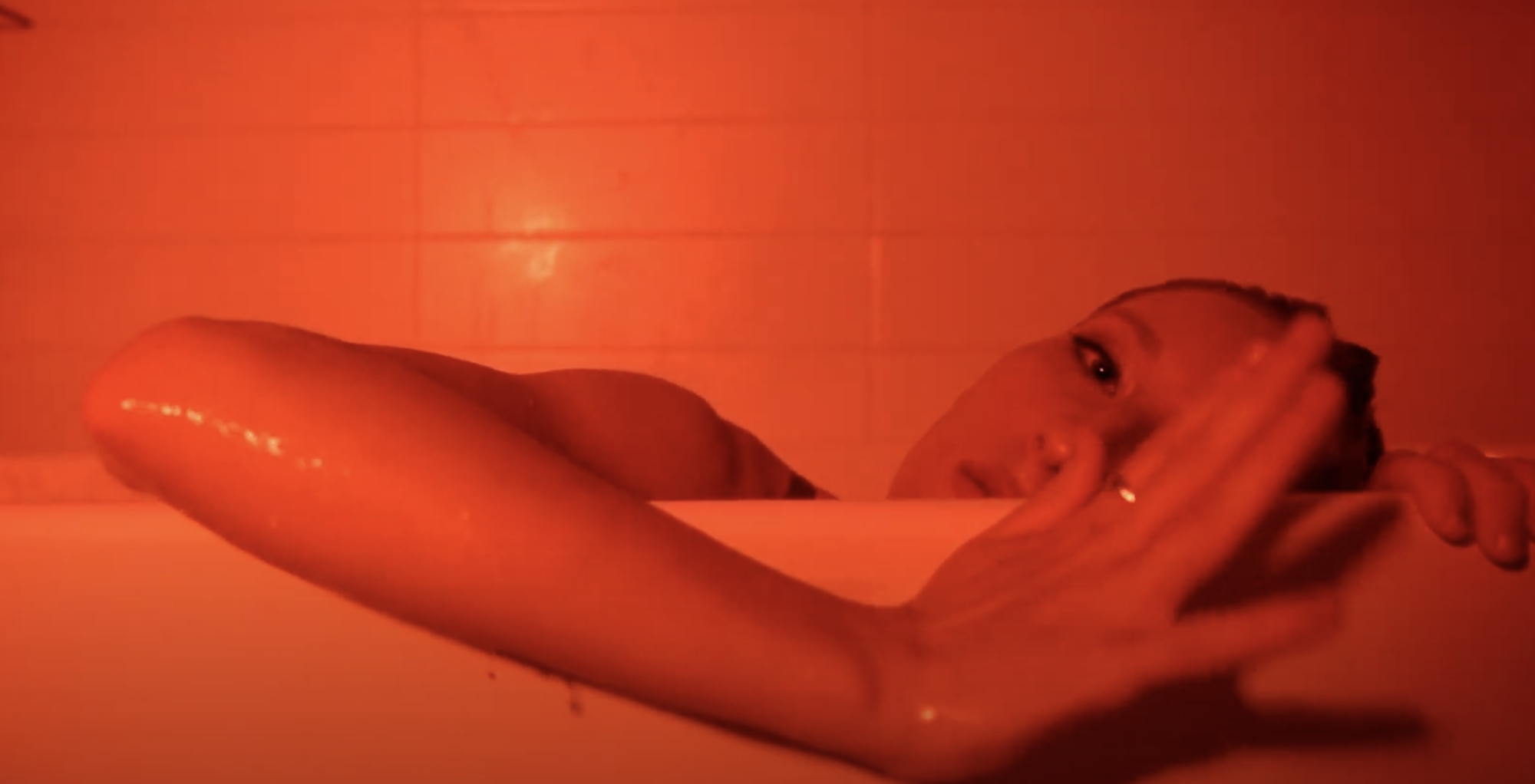 Do you have any live dates

 

or plans to take the stage coming up soon?
Relatedly: no! I would love to play live, but my personal comfort level with performing in person just isn't there yet. I'm waiting for a better COVID situation to book live shows, and in the meantime, I'm perfectly happy performing regularly on Twitch.
At the end of our interviews, we like to do a quick Ping-pong round. Short answers only! Get ready:
Three things you like about yourself: Big nerd, Big smile, Good cook
Your favorite fictional character: THIS IS A VERY HARD QUESTION. Constable Benton Fraser from the 90s Canadian show Due South.
Someone you'd love to write a song for: Florence Welch writes all her own stuff, but if she's ever looking to co-write, I will get on a plane.
What's your favorite snack? Dark chocolate with sea salt
Cats or Dogs? Equally good snuggle buddies.
A fact that has marked your life: People are good, including and especially yourself.
CONNECT WITH EMILY HENRY
photos / courtesy of the artist
story / Mariana Gonzalez