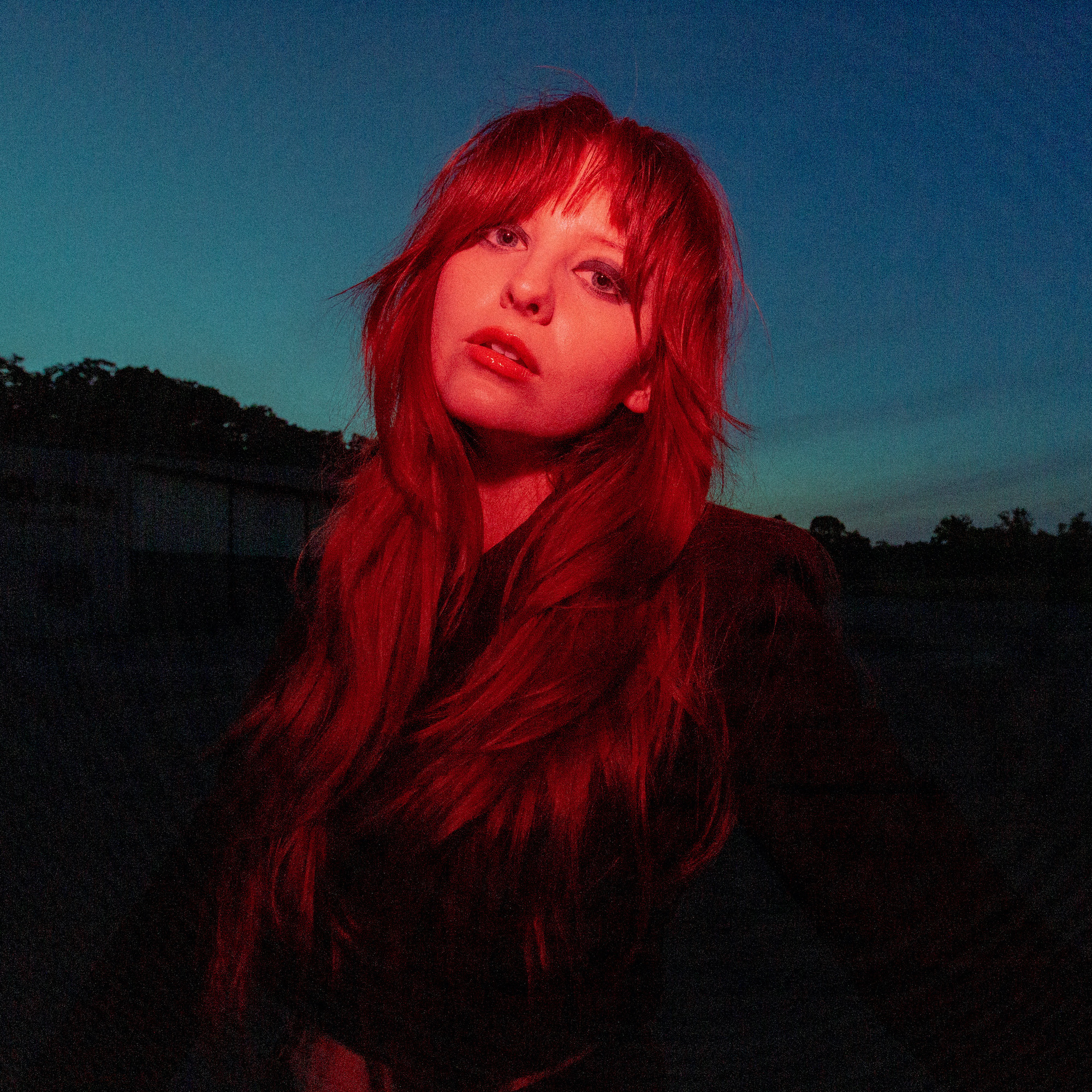 Gabrielle Macafee's latest single "Dance Myself to Death" is out now and it is exactly what you need to lose yourself on the dance floor. A night we all need. The moody powerhouse vocalist combines her love for the strange darkness in the movie Midsommer and her desire to make us feel good in this high energy dance ballad. Synthy vocals paired with deep beats come together to bring us out of ourselves and into our feelings.
Macafee's ability to transcend us into new worlds is what makes her music so interesting. We look forward to hearing her upcoming projects. She is one to watch. We got to talk to the singer songwriter about what home means to her, looking for inspiration and working on "Dance Myself to Death."
What sparked the idea for Dance Myself to Death!? What was the writing process like?
The inspiration behind "Dance Myself to Death!" struck at a strange moment, I was at a grocery store with my boyfriend and creative partner Kyle after watching Midsommar. Somewhere between the produce and dairy isle I asked "what if we wrote a break-up song about Midsommar?" Underneath all the gore and folk-horror of the film is a story about a breakup, so Kyle and I built the song from that.
The first version was moodier and darker, but we weren't totally inspired so we let it sit for a while. But after becoming obsessed with Dua Lipa's Future Nostalgia and Jessie Ware's What's Your Pleasure I wanted to inject a bit of disco into the track. And now here we are!
Where is home and how do you carry it with you?
It's so funny you ask that, as I am sitting in my freshly moved into apartment in Brooklyn. I've moved around quite a bit the past few years so I'm constantly grappling with the idea of "home." There's the address you write on your taxes, but then there's the place you lay your head at night. A friend gave me a book years ago, "Letters to A Young Poet" by Rilke. I take that with me whenever I know I'll be in a certain place for a long time, that's how I carry home I guess. Or wherever I can cry without anyone bothering me!!
What's your favorite thing about being a musician? What's the hardest part?
My favorite part is watching the evolution of my own artistry, it's like watching someone grow up; there is a good deal of embarrassment and forgiveness involved.
The hardest part is fighting with the inner critic! She's a bitch!
Where do you go or what do you do when you're looking for inspiration?
To be completely transparent, inspiration has been hard to come by the past year and a half. During the pandemic I worked at a small restaurant on a family run vineyard, I found a lot of inspiration in food and wine that I previously found in people.
"Dance Myself to Death!" and the other releases mostly deal with themes of healing and the solitude that accompanies it. I suffered a traumatic brain injury about 6 years ago and healing has been at the forefront of everything I do – it's a continuous process that churns a lot of pain and self-awareness up.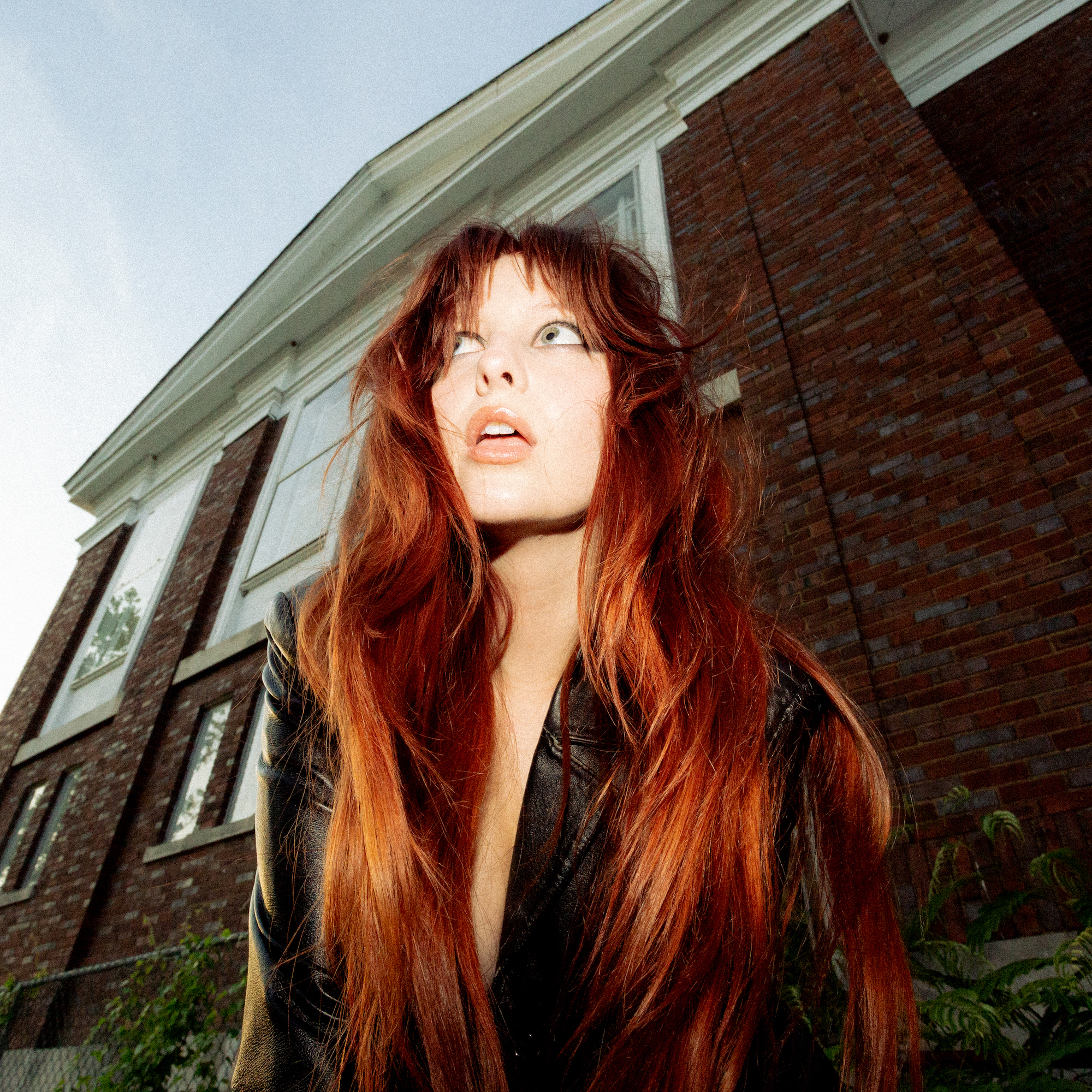 Who are some of your musical icons? Dream collab?
Gosh, so many. I absolutely adore Bowie, Fiona Apple, Donna Summer, Joni Mitchell, Lady Gaga, and FKA twigs. My dream collab would have to be Sir Elton John, he knows good artistry and collaborating with him would just truly be an honor. Oh and Gaga. I'd die.
What are you looking forward to?
I'm looking forward to so much, I'm currently surrounded by moving boxes, back in my favorite city on the planet, with one of my favorite songs I've written on the horizon. I also have another song coming out in November, probably my favorite one yet.
I'm looking forward to new people hearing my songs. I'm starting fresh and I couldn't be more excited.
CONNECT WITH GABRIELLE MACAFEE
photos / courtesy of the artist
story / Vogue Giambri