story / Catherine Santino
"THE WHOLE DAMN THING. TAKING ME TO CHURCH," reads a fragment of the exclamatory texts I sent a friend after my very first listen of Jack Garratt's debut electro-pop album, Phase. If the capitalization doesn't properly convey my enthusiasm, know that it was 2016, when the phrase "take me to church" held particular significance. 
Aside from the reference to Hozier's haunting hit, Phase actually did have somewhat of a spiritual impact on me. That year, I listened to it throughout the entirety of a quasi-relationship that ended in heartbreak, a job layoff, and the periods of depression that followed. I couldn't afford therapy at the time, so Phase talked me through it, one soul-stirring chord progression at a time. I even saw Garratt at Webster Hall as he embarked on tour, awestruck as he commanded the sea of instruments that encircled him, twisting with emotion, becoming one himself. 
My experience with Garratt's music isn't unique; this is the entire ethos behind his work. "[Fans]should actively engage with the music they are listening to," the 28-year-old tells me a few weeks ago in New York City. "I just hope that there is something in [my music] that catches your attention so that it forces you to listen to it again." 
His audience was certainly hooked; so much so that when he took an extended hiatus following his first headline tour, fans grew restless—myself included. In that time, Garratt got married, moved to Chicago, and continued to be celebrated as one of the UK's brightest new talents. But behind closed doors, he was crumbling. "There are things not worth going into that are directly responsible for my emotional state at that time," he says now, when I ask about his time away from the spotlight. It's been nearly four years since he's been to New York, the same trip in which I saw him play Webster Hall.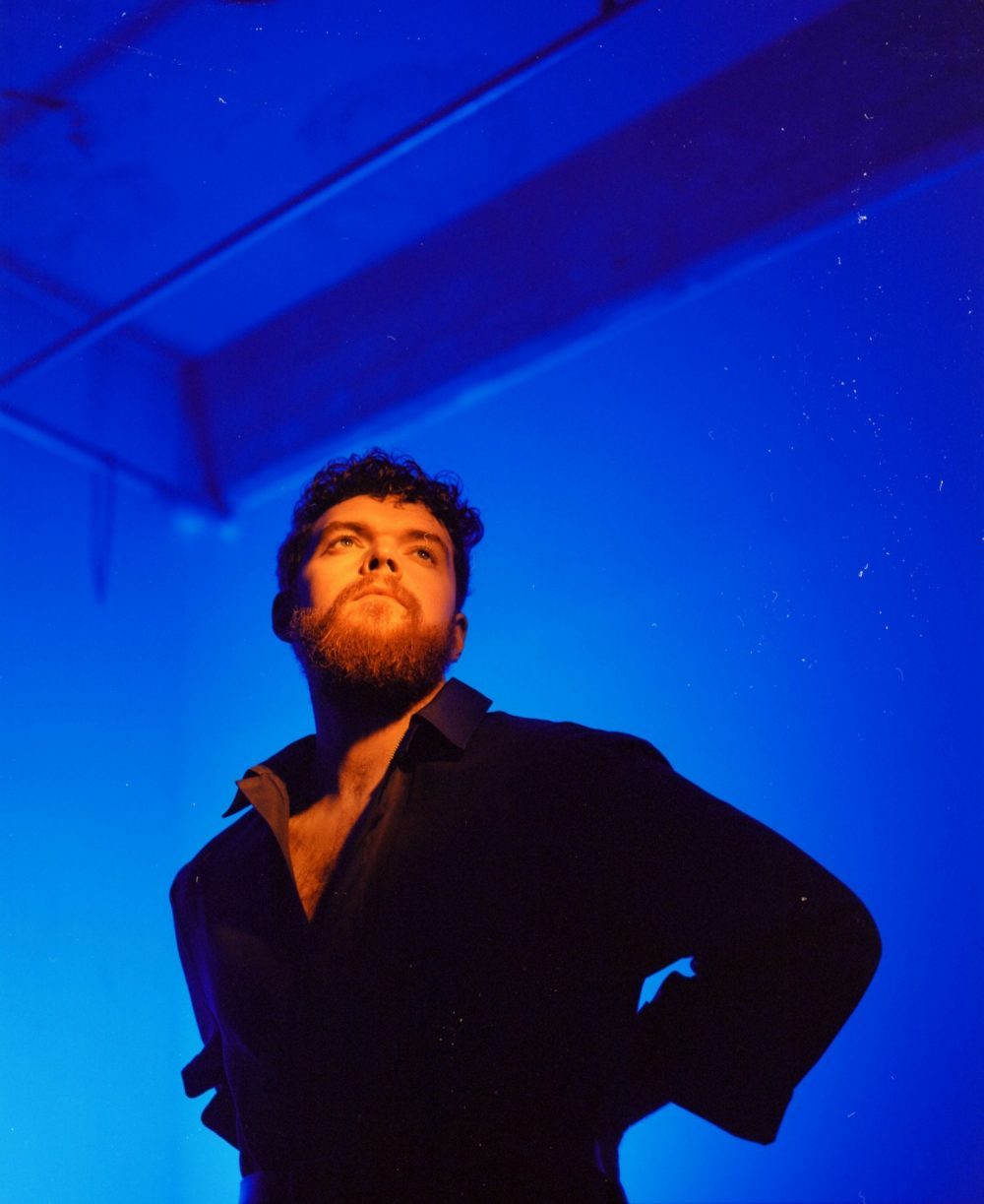 Because of the overwhelming physical and emotional demands of touring, Garrat came out the other end "completely broken". So, he went back home, entered therapy, and, contrary to what his fans might have thought, created lots of music. "I wrote an entire album of material and binned all of it because it was bad," he says. "I wrote bad songs for a long time and I had writer's block for two years and then a whole bunch of shit happened."
That "shit" was an internal conflict that countless artists wrestle with: the personal neurosis that makes their work stand out also happens to make them miserable. "I had anger issues…and my anger was at myself," Garratt explains. "So I started going to therapy and my anger started to go away. But then, so did my songwriting. And I ended up dancing in this weird ballet with myself where I had to let my anger in a little bit, enough to kind of feel something. But then I realized that that was just depression talking."
I'm not sure why I'm surprised that he speaks poetically like this throughout our conversation, as this is the same person who penned the soul-crushing, slow-burn that is "Remnants". (I'm even more surprised when he later admits that he has "no idea what that song means".) We're sitting backstage at an intimate venue in Greenwich Village, the low rumble of the audience out in the theatre slowly growing louder. In just a few moments, Garratt will perform his new album, Love, Death, and Dancing, a body of work that's taken years to cultivate, and will be released in full on May 29, 2020. Today marks the release of Vol. 1, a taste of the brilliance that's to come.
After writing and trashing an album's worth of music, Garratt finally shed his own constricting expectations of himself, and Love, Death, and Dancing was born. "The lyrics of this album are just honest and not overly done. They're not pretentious. They are just truth. I've tried not to include metaphor too much, I've tried to be very honest. I've also tried to not put myself in other people's shoes. I've simply written from my own experience."
Though he had to go through a certain amount of healing to produce these new songs, Garratt makes it clear that his internal battles are still very much present. "I've made a body of work I'm genuinely proud of and I still don't like myself. And that's where I'm at, and I'm proud of that."
"There's this thing that my generation…I'm going to assume our generation," he gestures toward me, and I nod. "Which is that, we know that talking about shit helps. But we still refuse. It's not enough to say 'Oh, everyone has problems.' Because we all know that everyone has problems. It's simply just understanding and loving the problems that you have."
He goes onto explain that this idea ties into a song on the album called "Mara". Garratt was inspired by a Buddhist myth in which a demon named Mara attempts to disrupt Buddha in his garden. Instead of sending her away, Buddha invites Mara to sit and have tea with him. "I read it at a point in my life when I was having really, really aggressive, intrusive thoughts," Garratt says. "So this whole song is about that. It's about an intrusive thought coming in and just asking that thought to have tea. 'Why have you come here? How can I help you? Can I lay in bed for you? Do you need to nap?'"
He continues: "A lot of songs are unresolved as well for that exact reason. They don't pose questions and then answer them. It's not like 'Jack felt sad and now he feels better.' It's 'Jack feels sad and he might do all the time. Next song.' 
As I stand to leave the dressing room, Garratt makes a self-deprecating comment about his upcoming performance, and he continues to make similar comments throughout the show. At one point, he forgets the lyrics and has to start over. But still, he shines. Garratt's songs are more poignant and heart-piercing than ever. They are darker, deeper, and far more experimental than his 2016 debut. There are years in these songs. His pain and confusion and catharsis are made tangible by his stripped-raw vocals and gut-wrenchingly earnest presence. When he's finished, he receives a standing ovation from the crowd, which he humbly waves off. 
One thing is made extraordinarily clear: Jack Garratt was placed on this earth to make music—this music.
"I had someone in the industry recently ask what I wanted to be," he tells me as we wrap up our interview. "Like, 'What's his long term goal? Does he want to be a Bon Iver type or does he want to be an Ed Sheeran type? My whole thing is, neither. The reason that you have to ask that question for yourself means that I am simply chiseling away at a route that you haven't found yet. And I want to be Jack Garratt. I deserve to be Jack Garratt. I hate being Jack Garratt. I love being Jack Garratt."
CONNECT WITH JACK GARRATT
WEBSITE // FACEBOOK // TWITTER // INSTAGRAM
photos / Jake Wangner
story / Catherine Santino