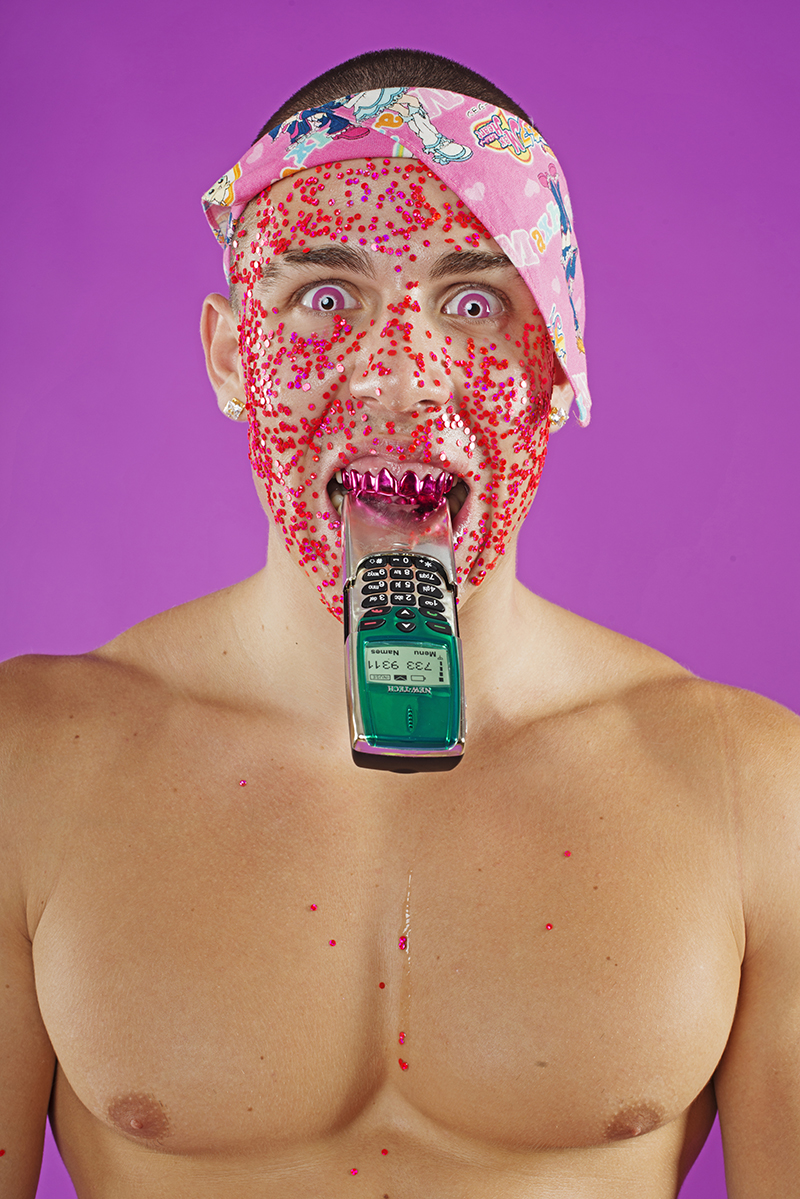 Photographer / Omar Macchiavelli
Creative Director / Nicola Formichetti
Grooming / Gabry Trezzi
Fashion / ISLYNYC
story / Koko Ntuen
Do we have to introduce our boo, Candy Ken? Do yourself and google this term and prepare to be delighted by the most acidy residues of pop, rock, trap and hip-hop all rolled into a bright buff package. Till then find out a little bit about everyone's favorite bae Candy Ken.
Your body is a machine! Tell us your work out routine.
 Working out twice a day
Tell us about your upbringing.
0 to 100 real fast
What did you want to be when you were growing up?
 Astronaut
When did you get into social media, and did you realize that your social media could propel you to such epic proportions?
Can't remember, but I'm on every social media thing there is.
Did you know about Nicola Formichetti and Jeremy Scott before they contacted you?
Of course – have been following him them forever! All my shoes are from Jeremy.
What have you discovered about the entertainment industry since you got
pushed into the spotlight?
The community is super small – everyone knows each other.
"Barbie Doll" and "Mad Or Nah" is such thriller videos to watch, and I noticed you direct your music videos which are AWESOME. Any plans to do full-length movies?
Hell yeah! As soon as I got the budget.
How can all the girls and boys out there be a member of your Barbie squad?
Through Instagram and Snapchat – big candy family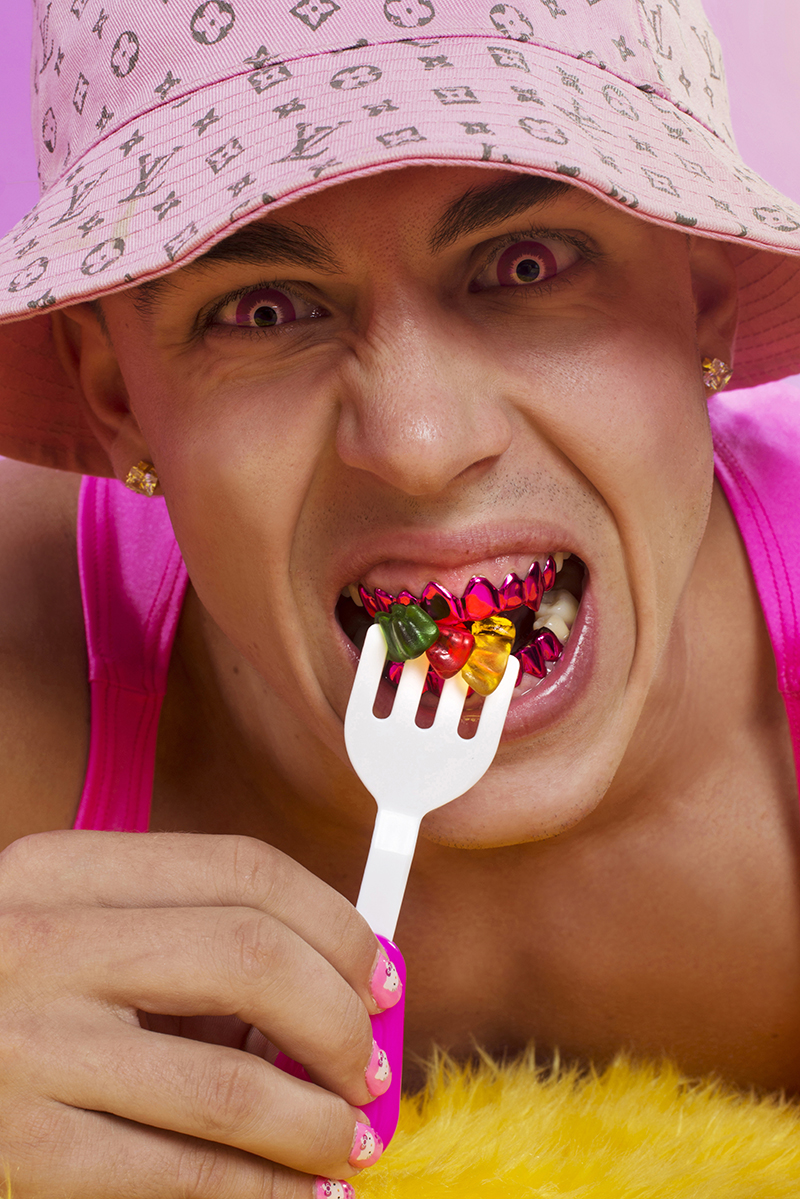 Do you ever get anxiety? About what?
Of course – about not being successful or becoming fat, haha, but happens very rarely.
When did you start rapping, and how do you practice your flow?
In summer – I'm practicing at the moment a lot ,because I can't wait to get on stage worldwide
What rappers do you like?
Rae Sremmurd, 2 Chainz, Lil Wayne, Young Thug, Rich Homie Quan, Drake, Juicy J, Wiz, Euro, Young Money, Nicki Minaj, A$AP Rocky, A$AP Ferg, Kanye, Riff Raff, Kendrick, Eminem, stitches, Jay, Tyga, The Game, Migos, Birdman, 50 Cent, Ludacris, Shy Glizzy, Zebra Katz and Brooke Candy
 I love how in "Mad Or Nah" you talk about not having tattoos,
why don't you have any ink?
Not colorful enough for me + no glitter. Also Candy Ken is chameleon – love to switch
things up all the time.
How did you meet Lets Go Radio?
Instagram
 How did you meet Bainshe?
YouTube
What does your team consist of?
No basic-bitch zone
Do you also not do drugs or drink?
Never! Hate alcohol so much – I'm on that healthy fitness lifestyle.
You have really nice clothes. Do designers send you stuff or do you
spend a ton on your closet?
 I spent a ton in the past, but it's getting better, and I get more and more stuff sent!
Thank God – really need Donatella's phone number though.
Have you ever talked to Riff Raff? Has he commented on "Riff Raff Is My Daddy?" Any collaboration in the works?
Not yet! Really trying to get his attention! Need to collab with ma dad #musicvideo.
 Your obviously a muse to many. Any weird fan encounters?
Hahahah yes…
Lastly, I love you. Can we please be lifelong friends?
For sure! I got love for everyone! Stop da hate & be a fan.