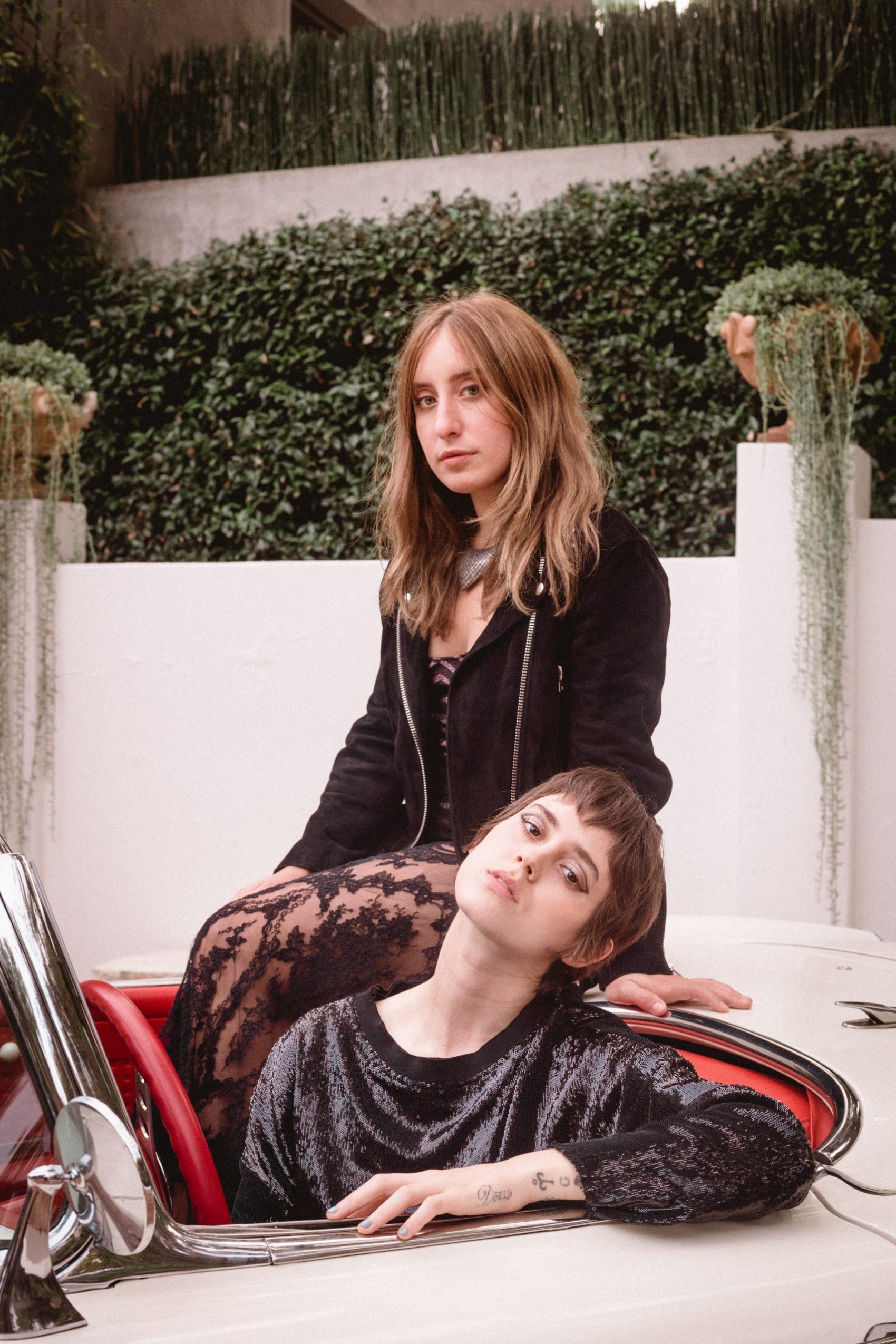 Endearingly sincere, "Have You Had Enough," the latest offering from New York City indie pop-rock duo Beau, shows songwriters Heather Goldin and Emma Jenney as melodic and evocative as ever. Simultaneously deliberate and dreamy, "Have You Had Enough" paints a precise picture of tensions and good intentions coinciding within a lovers' quarrel. "I can't sleep when you're angry with me / I want you," Goldin's velvety lilt rises in an earnest plea.
The second single to follow Beau's 2016 debut LP That Thing Reality, "Have You Had Enough" reinforces the band's transition in sound from stripped-down rock to more embellished indie pop, as first observed in their energetic 2020 single "Dance With Me." Rather than sacrificing any of the band's sensibilities, the departure serves to expand upon the foundation built in their early years, showcasing their distinctive knack for crafting tender and enchanting songs in a new light.
"Have You Had Enough," co-written with Simon Oscroft (The Naked and Famous, The Aces, almost monday) and Nick Brown (Soccer Mommy, The Knocks, HAERTS) and produced by Brown, comes as Beau's second HeavyRoc Music release. LADYGUNN got in touch with Beau to see what they've been up to lately and chat about their new music.
The pair of you discovered your sense of artistry very young. When you think about it now, what do you wish to accomplish through your work?
We hope to make music that feels honest and interesting to listen to. We try to make the production and melody of a song ring true to one another and serve its purpose emotionally. Sometimes it's easy to get carried away in the process of building a song, so we really try to make each part feel as true as it did when we played it with just a guitar and notebook.
In the time since the release of That Thing Reality, I know you were playing shows around NYC pretty regularly in addition to writing music. How does it feel to be back with new material, and how would you say you've grown since your first album?
We've grown technically for sure, but the songwriting stays the same. We love the new material and are proud of it. It's a departure vibe-wise from That Thing Reality, but we feel the emotion and subject matter have pretty much stayed true throughout. It's just another stepping stone to getting to know us.
Your last release "Dance With Me" is such a fun track, and it signified a shift into a new sound for Beau from acoustic, folky rock to more electric, indie pop rock. Was there any specific reason—or influence—that led you to pursue this new direction?
We wanted to go all in and explore this fun song. We didn't let our past stop us from trying new things musically. This song asked for a bigger production, so we gave it to her.
In your new single, "Have You Had Enough," Heather sings, "Honestly, forgive me, we all have those bad dreams / Have you had enough," which I found intriguing. Can you elaborate on the "bad dreams"? What is this song about?
The song is about struggling to evoke an emotion properly and the pain that comes with being misunderstood. Forgiveness feels more and more important to give as you grow up a bit, and in the moment of writing this song, we were learning just that. The "bad dreams" is referring to a negative experience and how eventually it molds into a bad dream.
What does Beau's songwriting process look like? Do you each write alone and then flesh songs out together, or how is the responsibility split?
It's ever evolving. We don't have a right or wrong way. We are both songwriters working together. All we know is it always ends up that collaborating makes for the best song.
I understand that your mothers are both painters, and you grew up in New York City, engrossed in a scene saturated with artists of all kinds. Do you personally dabble in mediums apart from music?
We enjoy acting and painting and dabble in a lot of fields that our friends and parents have inspired us to explore. We always love to find new ways to express ourselves. Currently in this pandemic, we have been really into cooking and gardening.
What have you been listening to, reading, or otherwise absorbing and enjoying lately?
Listening to a mix of news reporters, Nicolas Jaar, and Bjork. Also super into Sylvan Esso and Arlo Parks. Currently reading The Tattooist of Auschwitz and some poetry by Mary Oliver.
I think it's safe to say 2020 was a relatively turbulent year for everyone. What are your hopes for this year?
Beside wishing for everyone's safety, we hope to be able to tour again, of course! Hoping that 2021 is better.
CONNECT WITH BEAU
Photo / Gomi Zhou
Story / Sam Singh