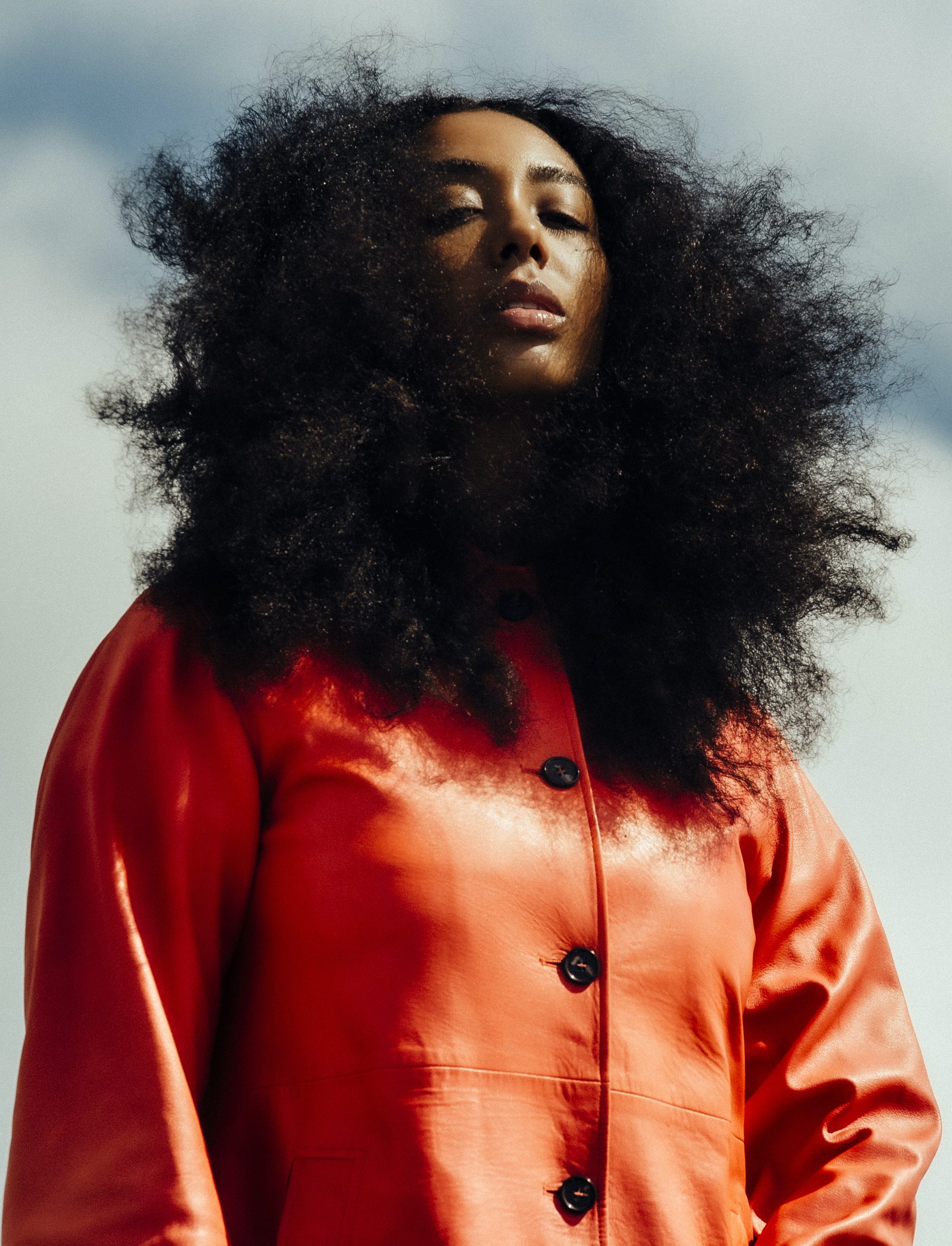 Here's the story. Abi spent three years studying History at University, with a particular interest in studying genocides and -more specifically- The Holocaust. In 2012 she won an essay competition to visit the site of the Auschwitz-Birkenau concentration camp with the Holocaust Educational Trust. This trip would prove to be instrumental for her musical career, after a fateful meeting with a boy named Merric, whose interest in songwriting coincided with hers. A few months after the fact, Merric let Abi know he had shared her information with his brother -an intern with the management of London-based Producer Draper, and shortly thereafter, the two would write her debut single "Running".

Today, with a well-traveled path, Abi presents "Love the way you love me", a ballad that talks about the different sensations that derive from love, the support of her followers who from the beginning have provided unconditional support and the necessary honesty to touch hearts.
Abi, your musical debut was around 2016 with "Running" and we want to know how things have changed for you in these 5 years in terms of music and artistic maturity.
I have learned to care a little less, to lean into myself and trust it. I don't feel as afraid to reveal more layers of myself to others. It's a very liberating feeling. 
Now you present LTWYLM, a very sophisticated ballad in musical terms, romantic and also with a touch of hopelessness. What is the story behind the lyrics of this song?
The song is a story of confusion in love – a sense of possibility, but a sad awareness that it may not be for you. The lyrics present this duality. In between moments of a euphoric love, you're reminded of the mournful realities it comes with. 
Tell us about the video and its production process. It feels very sensual in some parts, but also very subtle and romantic in others.
The video was directed and produced by the incredible Helena Coan. I had spent a while looking for someone to collaborate with, and after seeing her work I admired the humanity and palatability of what she does. The video explores a fleeting love, one that is present in memories but gravely absent in reality. This love is haunting and distracts from the truth that I am actually always alone in the video. You are watching someone fall in and out of their thoughts – both fighting and surrendering to them at the same time.
Movement played a big part in bringing the narrative to life. My dear friend Amanda Pefkou, an incredible dancer/movement director, spent a solid 3-4 days with me working on movement for the video. It was a big step artistically, but I absolutely adored it. You really have to throw yourself into these kinds of moments and not give a damn about what people may think – it was all about understanding the story and character I wanted to portray. 
We shot the video on a very sweaty day in London. The cast/crew were all so brilliant and are a testament to how the video turned out. The female representation throughout the process was such a powerful thing to be a part of too. Working with Helena, Amanda, the talented Nathalie Pitters (DOP) and Elena Cremona (8mm DOP) was perfect. 
While listening to LTWYLM on Youtube I saw many very positive and sweet comments from your followers, such as "this song is your GOLDEN Stepping Stone", I can feel the EMOTION all up + through this song! "," You're an angel rescuing those in need "," Flawless depiction of divine Love & worldly challenges ". "Stunning, ethereal, emotional perfection." They really love your music and we love the fact that you take the time to leave a comment. How does this support make you feel?
It is an honour. I'm so encouraged hearing people share how something made them feel. I truly respect each and everyone of those who take the time to share that with me. It is beautiful. 
Among all that I was able to read, one thing seemed very special to me because I think it sums up what music makes you feel when it's honest. It said: "Always speaking to something in me that can't quite be put into words." And this comment takes me to the next question. What elements must there be in an artist's creative process to inspire these kinds of emotions?
I think you've said it yourself – honesty. We connect with vulnerability. We want to see a part of ourselves reflected back, and honesty is a doorway to that. 
You have had a fairly successful career and very good acceptance of your music, but has there been a moment when you have thought about giving up? And in that case, what motivated you to continue?
Oh most certainly. It gets hard. I have often struggled with the timing of my journey. In those moments, my faith in God reminds me that there is purpose in what I am doing, and his timing is always perfect – that is what really keeps me going. 
Many artists are an absolute inspiration for people and given the affection that your followers show you, we would like to know what would you like people to think of you?
In whatever way keeps the dream alive ha! 
When was the last time you did a live show and when are we having the next?
At the end of 2019 – but rest assured, a live show is coming sooner than you think.
What other causes are you passionate about beyond music?
Watching videos of cow hooves being treated online. Not really a cause, but obsessed.  
Abi we would like you to answer us a series of short and fun questions
Your favorite song:
An impossible question to answer.
Guilty pleasure:
Waking up to true crime podcasts.
Your favorite song in this moment:
'New Shapes' by Charli XCX ft. Christine and the Queens and Caroline Polachek 
If you knew that you were going to die tomorrow, what would be the three things you would do immediately:
Only God knows. 
Your biggest fear: 
Having to answer this question. 
If you had to be an animal, what would it be: 
Squid? 
The most embarrassing moment of your life:
Saying I would be a squid. 
Something about yourself that you would change:
My level of indecision…or would I?
Story: Mariana Gonzalez 
Photos: Courtesy of the artist
CONNECT WITH ABI OCIA