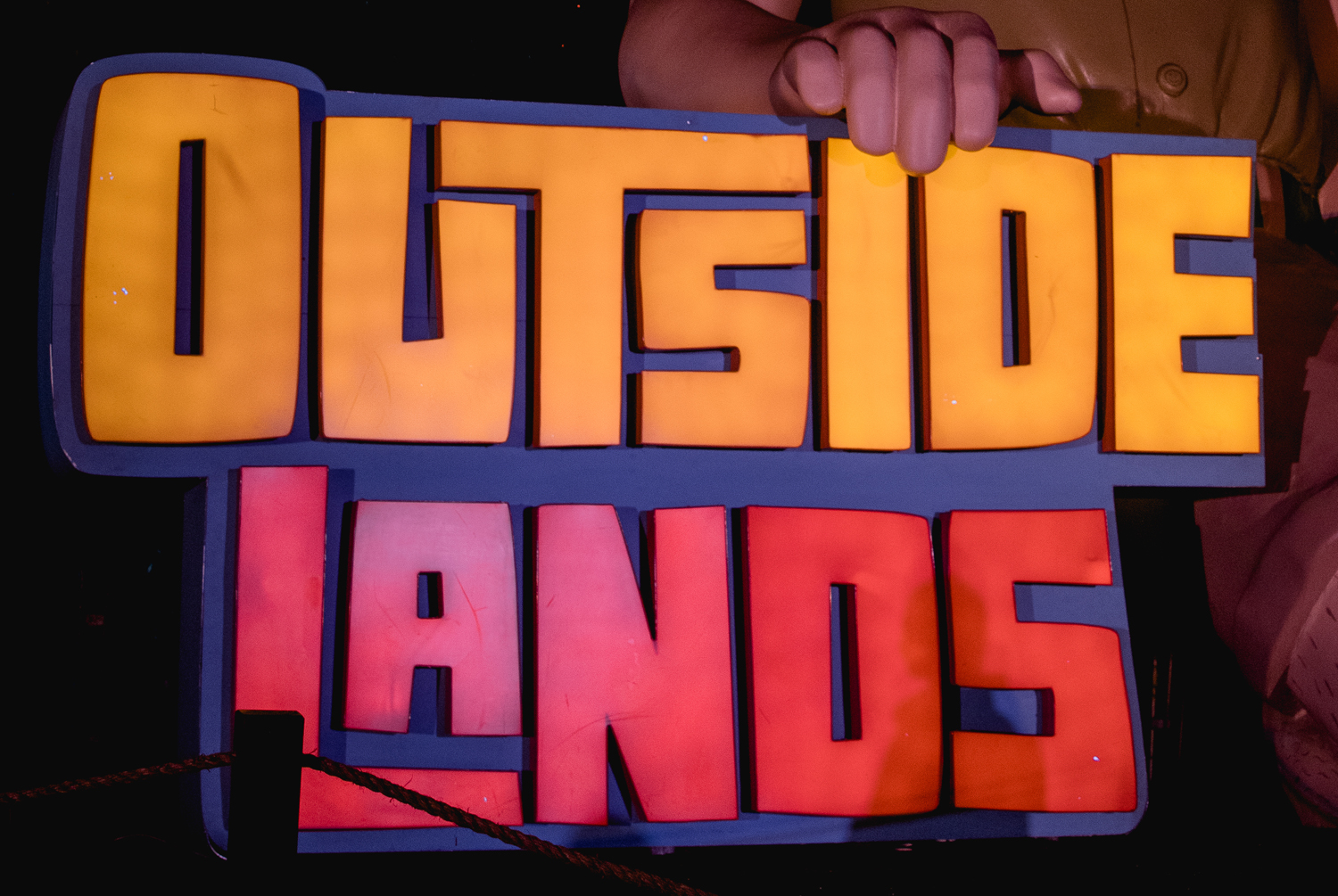 Outside Lands 2022 hit harder than ever before. Maybe it was the lack of live music that left many empty amidst the Pandemic, or maybe it was the STACKED line up that Outside Lands brought to Northern California, but OSL 2022 did not disappoint. LADYGUNN was on the grounds experiencing the best of the best all weekend long.
Taking place in beautiful Golden Gate Park in sunny San Francisco, Outside Lands Music and Arts Festival returned to its customary annual time for the first time since 2019, taking place on the first weekend of August. Compared to Outside Lands 2021 taking place on Halloween weekend in October, Golden Gate Park was packed with people of all different ages —for many of which Outside Lands was "the last hurrah" to Summer of 2022 before a return to work and for many teenagers, school. 
Despite being packed, there was plenty of room for eager concert-goers rushing from stage to local food vendors to artisans to GrassLands back to one of the five stages in Golden Gate Park because the festival grounds are actually larger than New York's Central Park. Outside Lands made the most of the space and created festival grounds that offered something to every attendee. Travel with me through Golden Gate Park as I explore everything that San Francisco's Outside Lands 2022 has to offer. 
Missed Outside Lands Day 2? View it here!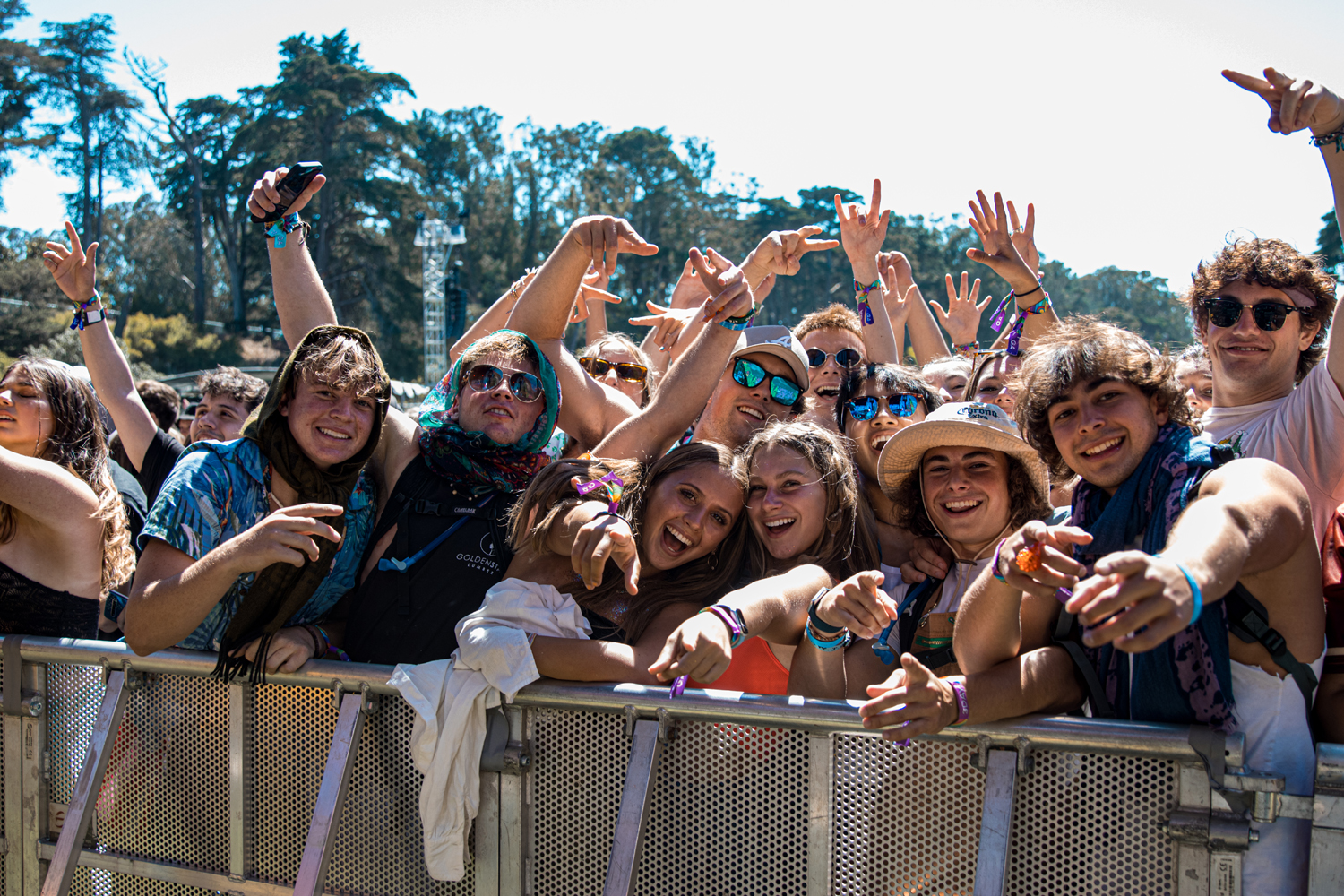 Day 3 Sunday, August 7th
Cassandra Jenkins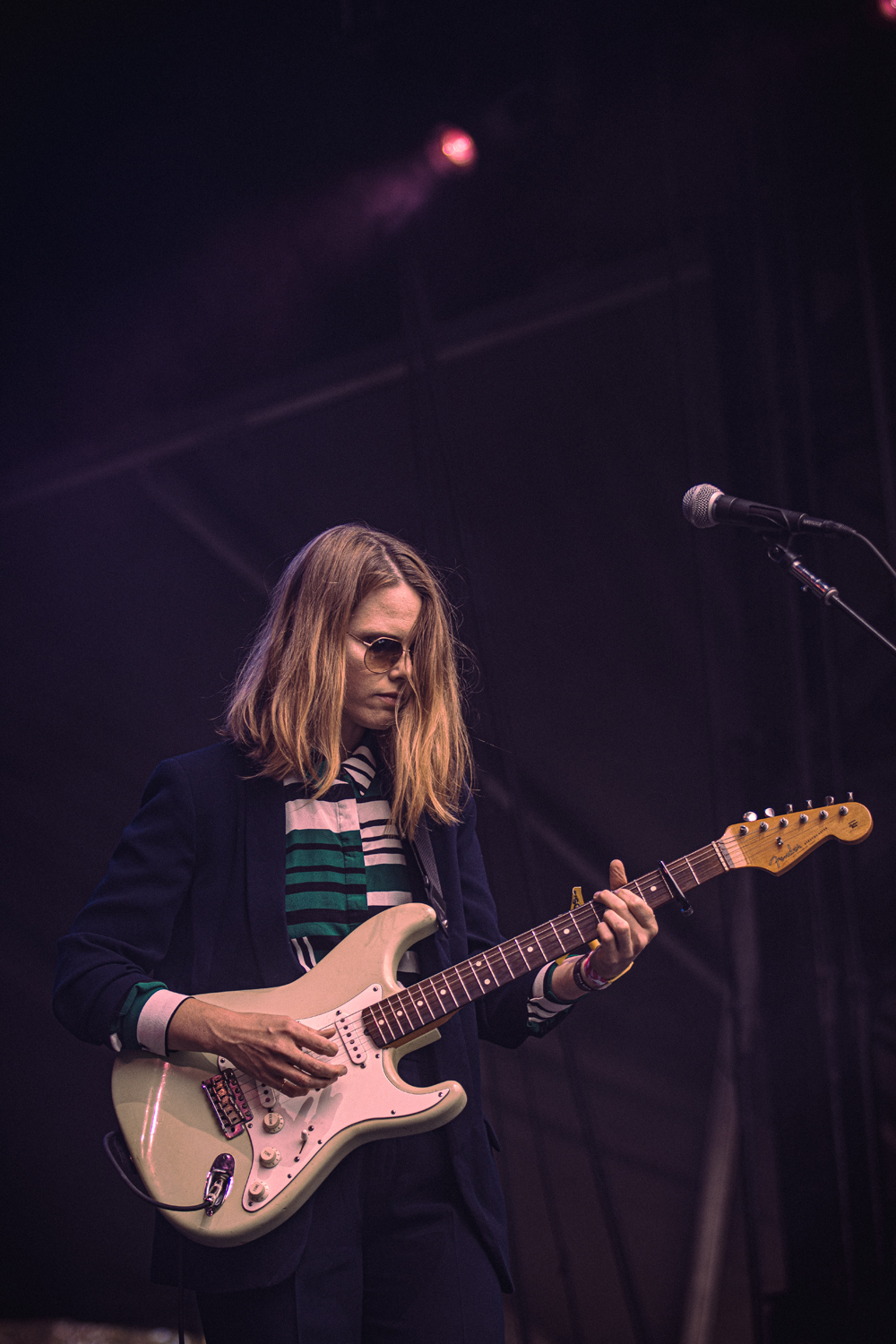 Day 3 was a spectacular way to end the Outside Lands weekend and it all started with Cassandra Jenkins. Playing hits from her album "An Overview of Phenomenal Nature," it became clear that Jenkins values the beauty of each nonlinear moment in the present, while also remaining receptive to the poetry that presents itself in daily life. Many of her tracks combine direct quotes, stories, and dialogue with melodic sound, creating tracks that are captivating, and leave the listener with a deeper, more profound and more appreciative outlook on both the meaning of her music and her genius, implementation of poetry into music.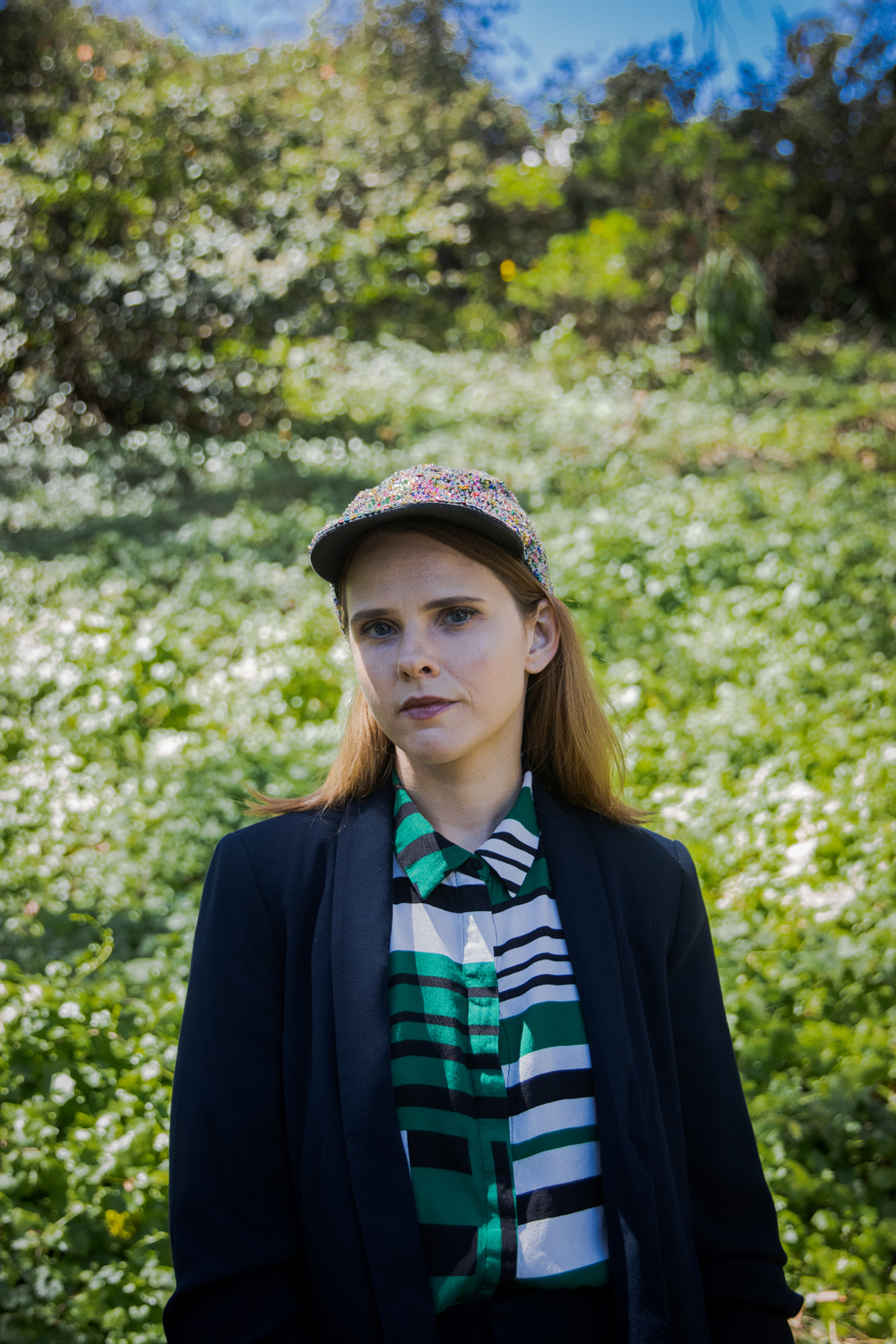 We were able to catch up with Cassandra after her set at Outside Lands and here is some great news if you missed her set: Cassandra is going on tour. Check here to find out if Cassandra is coming to you! Cassandra's newest single, Pygmalion, is out everywhere!
Forester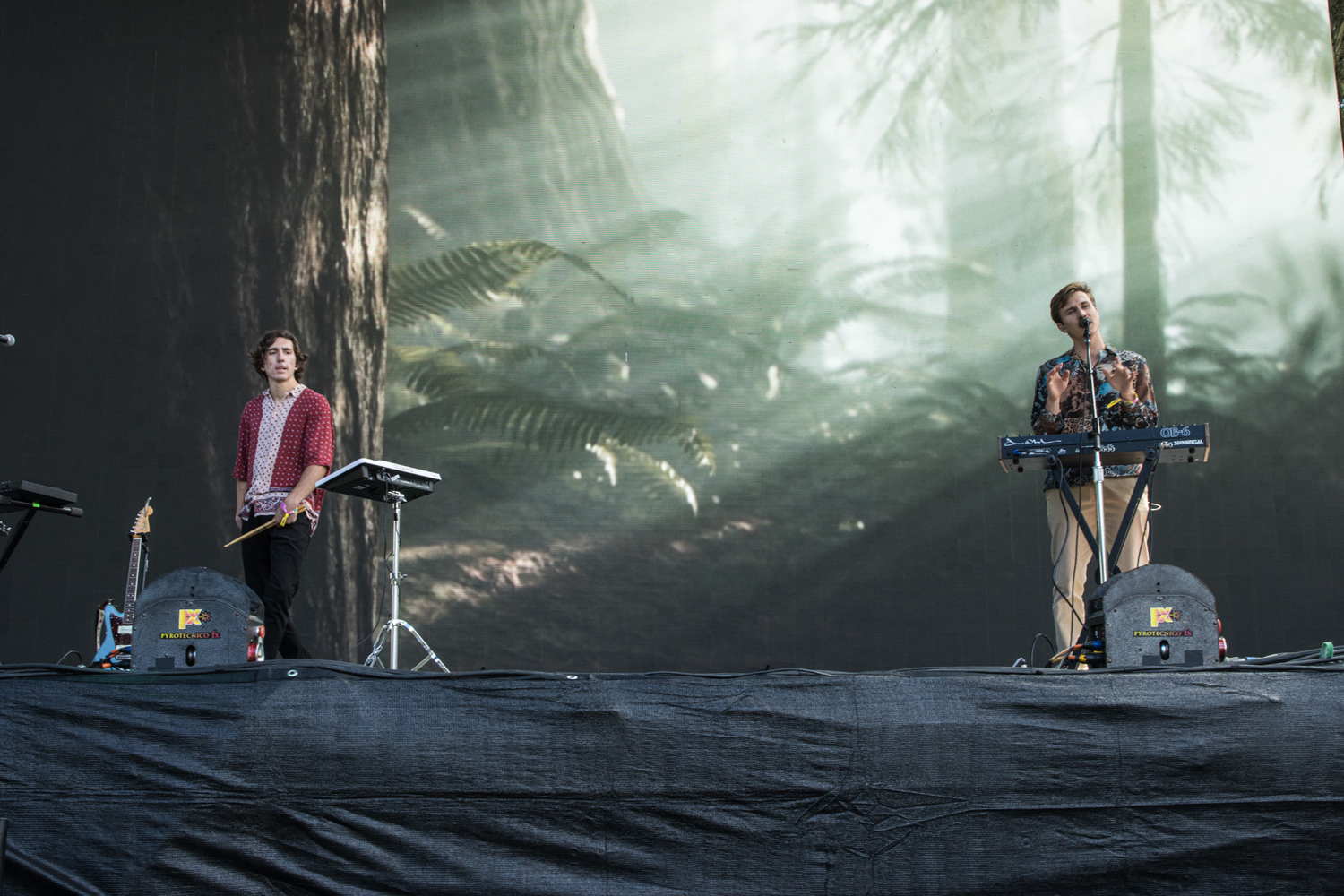 The next set we traveled too was Forester at Twin Peaks. Forester expressed to their fans how excited they were to be playing at Outside Lands and LADYGUNN shared their excitement.. For those of you who do not know Forester, you should get to know them now so you are able to say you knew Forester when they were on the rise, because that they are! Coming off of their first headlining tour this past spring, they played Palm Tree Festival in Cabo and The Hamptons, opened for Kygo on his tour and then rocked the stage at Twin Peaks in Golden Gate Park.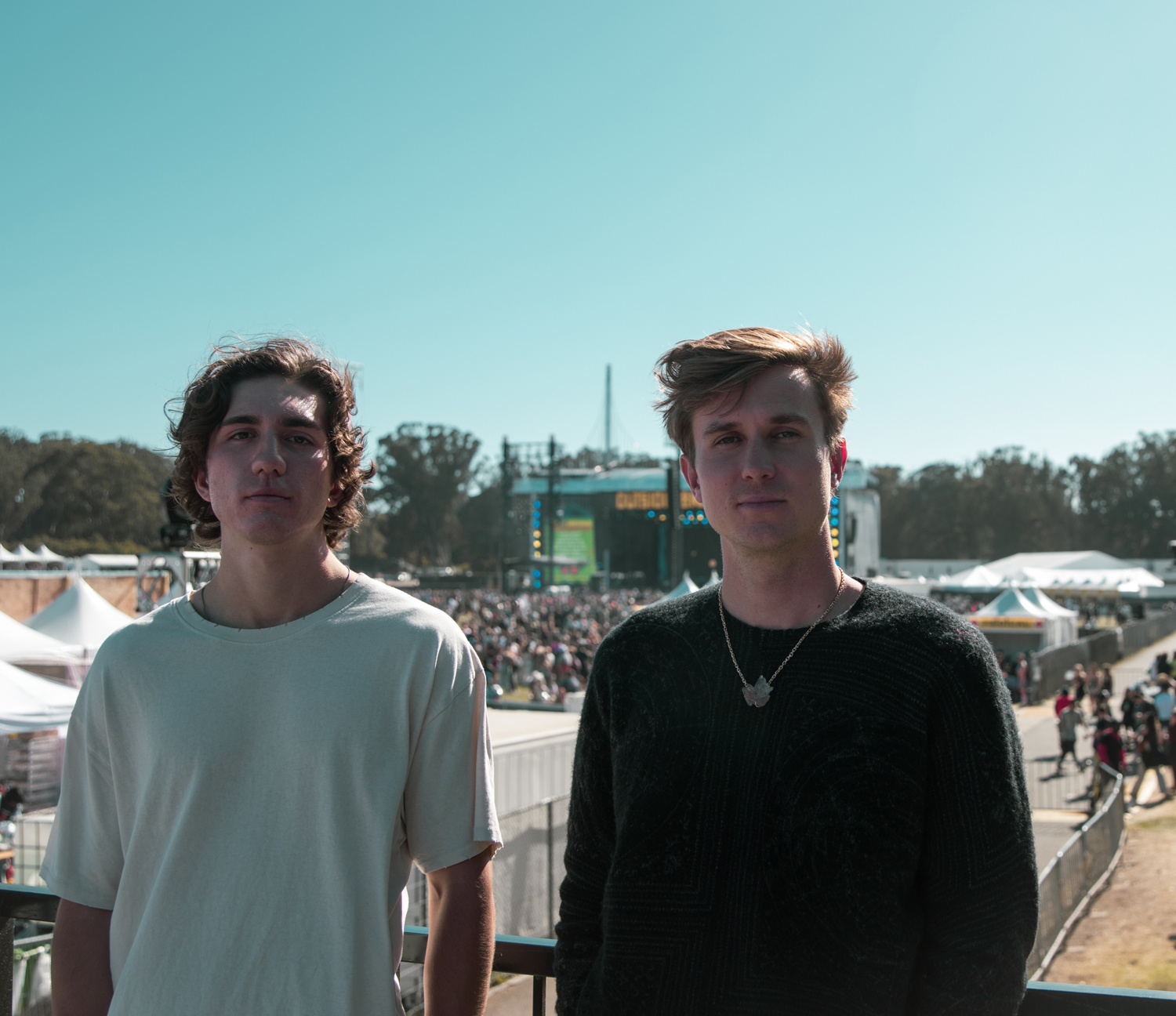 Stoked that they were at OSL, we caught up with Forester at the festival. We are beyond excited for them as they have a lot of exciting projects on the horizon. Most importantly, the guys have a new, absolute banger of a single coming out in the early fall. They teased this hot song at Outside Lands and you are going to want to take a listen when it comes out, so be sure to keep up with them.
Griff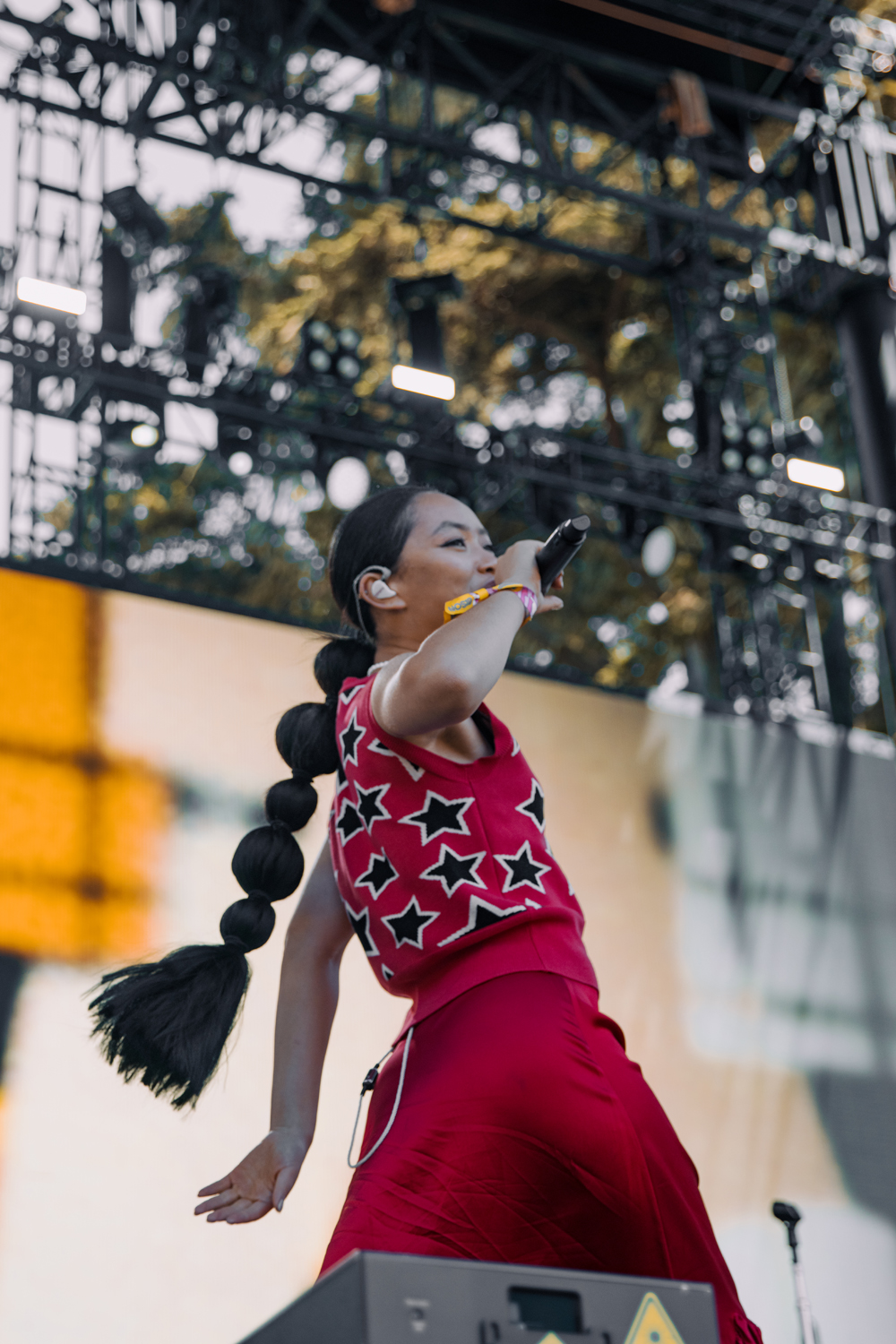 Griff followed Forester's set on the Twin Peaks stage, and not only kept the energy alive, but somehow managed to raise the already electric energy level. In between singing her bops, she shared gratitude with her fans for providing the opportunity of playing at the festival. The combination between Griff's stunning image (fashion and makeup on fleek), and her mesmerizing vocals left the crowd at Twin Peaks truly amazed.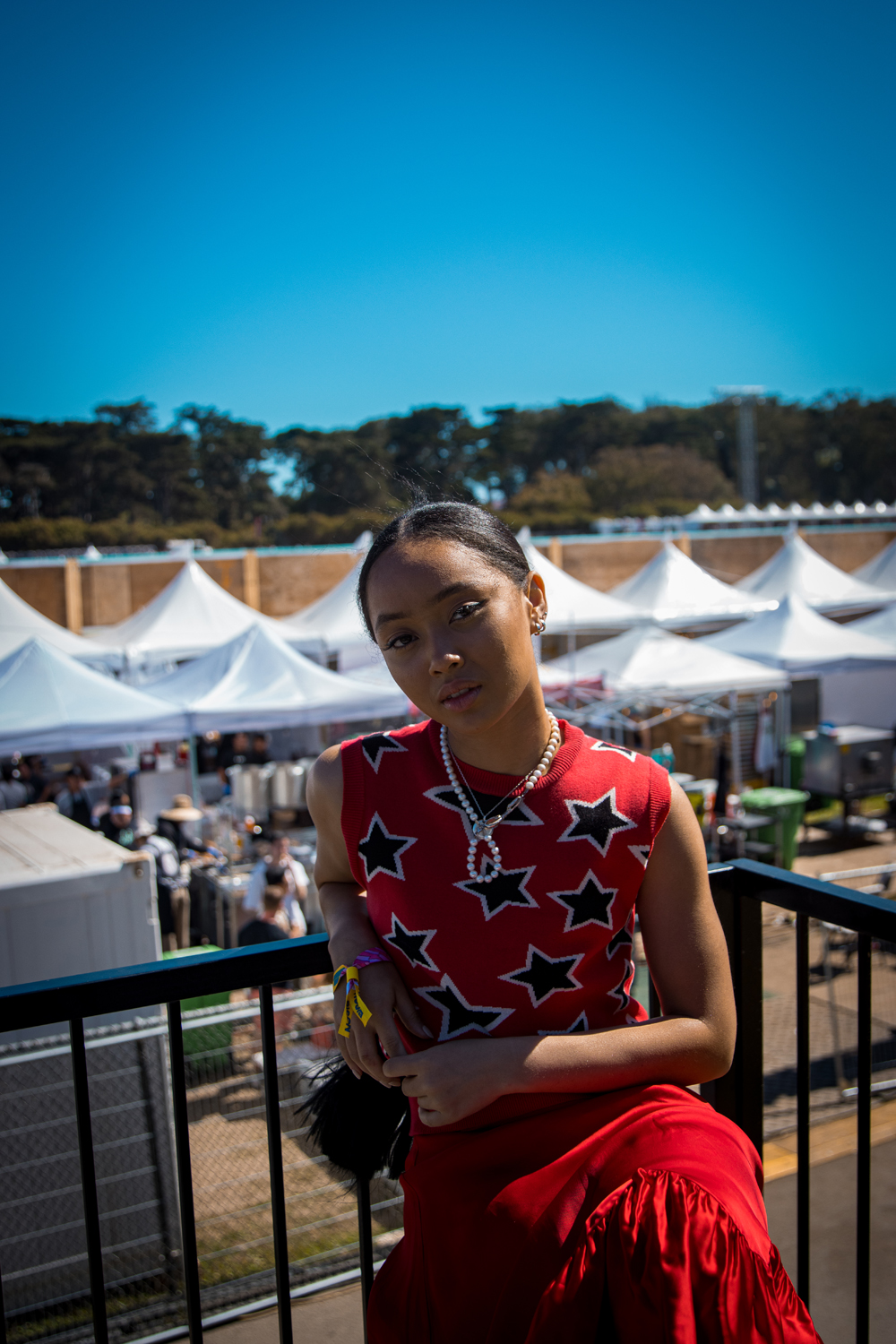 We were also fortunate enough to be able to meet up with Griff after her set and this rising pop star is living in exciting times. Griff is heading on a tour across the world, heading to Japan, then Paris and then the UK (check the full tour schedule here). In addition to being on tour, and a successful album released in 2021 "One Foot In Front Of The Other", Griff's newest single "Head On Fire" is a total bop, proving that bops are all she makes (stream it on any platform now, you will not regret it)..
Amber Mark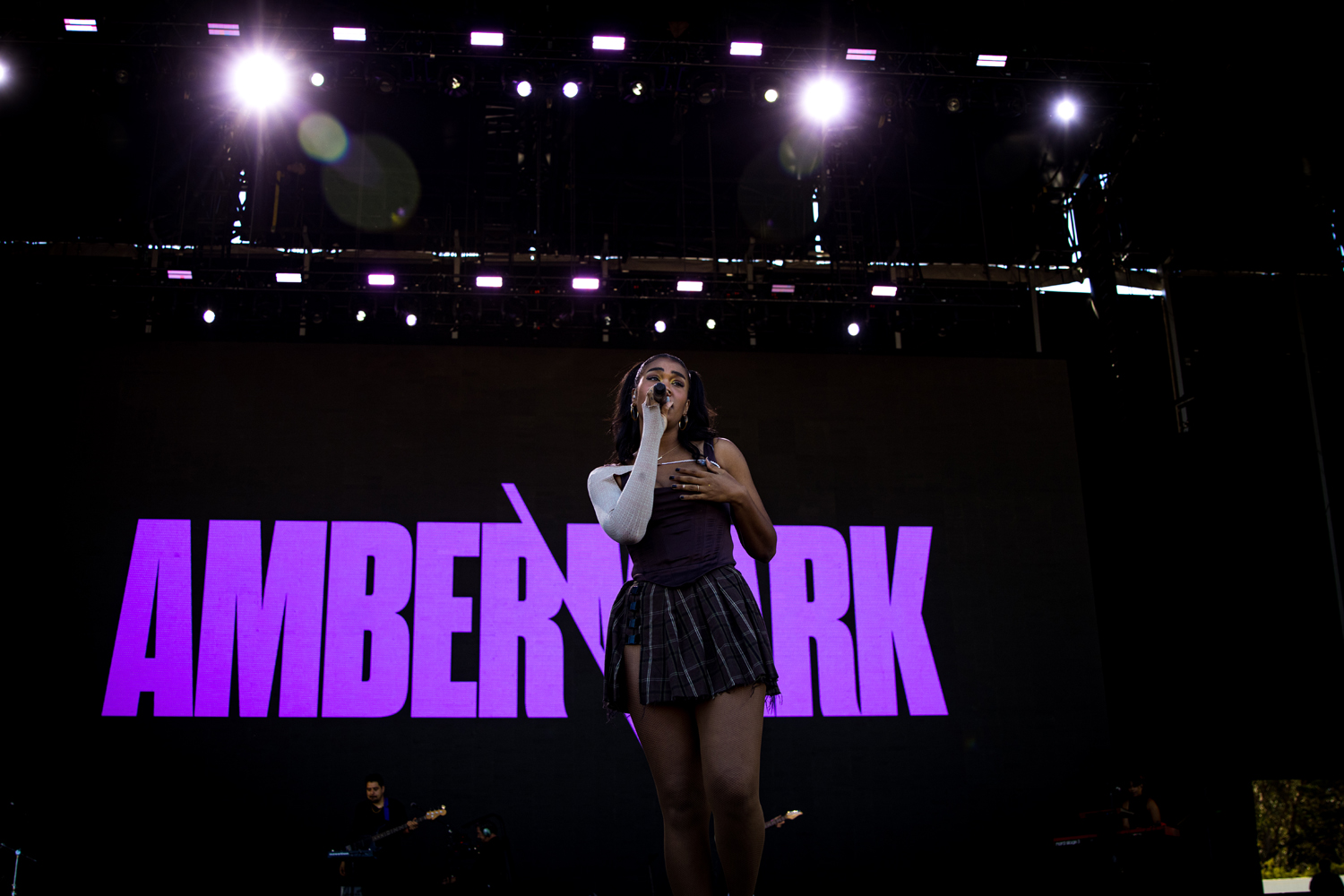 Amber Mark started her set with a bang, bringing the energy that the fans and Lands End wanted. Playing her popular songs "Lose My Cool", "Heat" and "Mixer" and dressed to kill, Amber had everyone, and we mean everyone excited to be at her set. 
Briston Maroney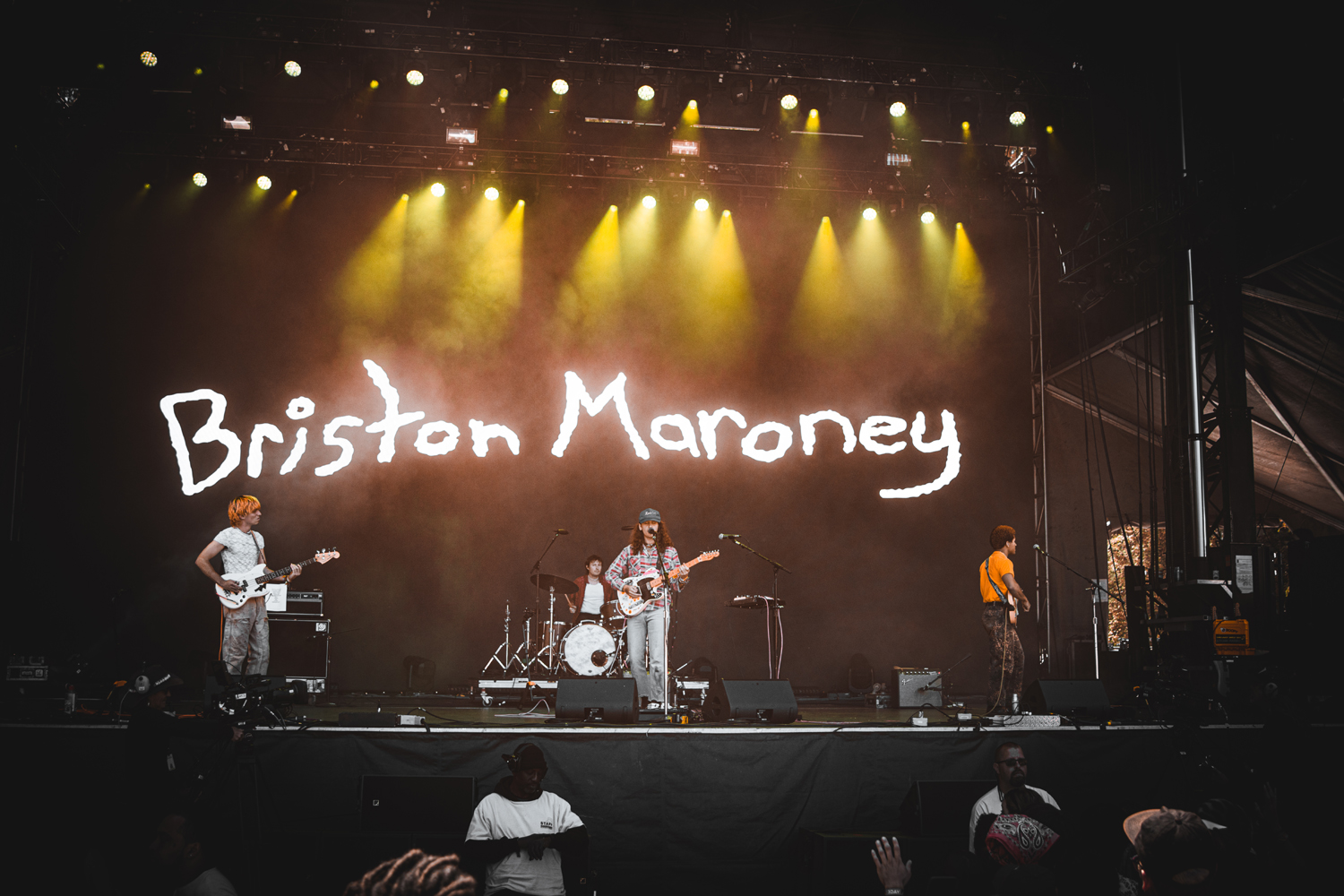 Birston Maroney's set at Outside Lands was not one to miss. He played hit after hit. From older favorites like any of his songs from his album "Indiana", his world famous hit "Freakin' Out On The Interstate", or his newest single, "Paradise" (out on all platforms), Briston did not stray from the high quality performance we were expecting and continued to play his contagious, spirited songs filled with heart.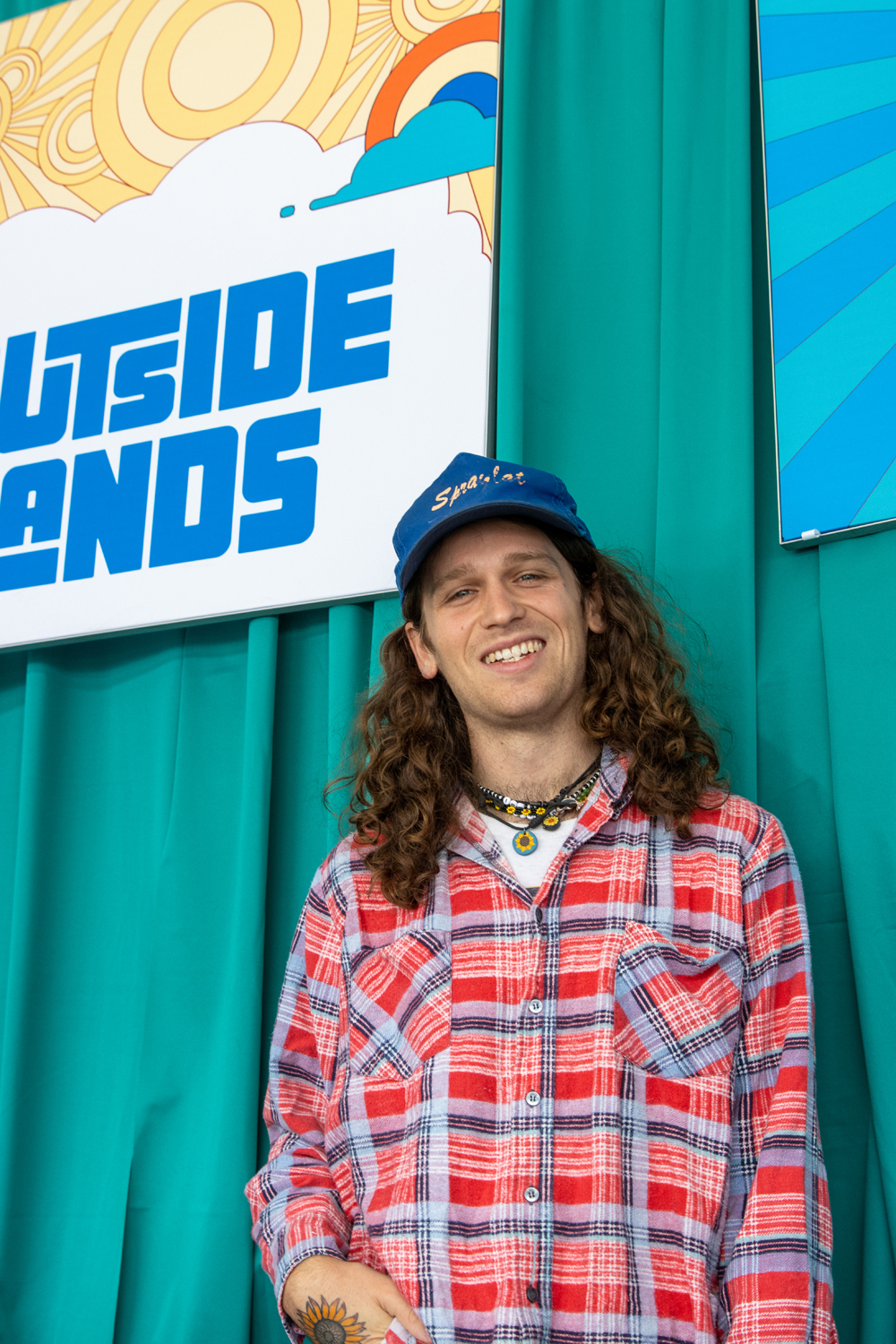 Briston met up with us over the weekend and shared his excitement for touring the US and Canada in September (Here is the link to check if he is coming to you)! In addition to releasing his brand new single "Paradise" he also recently  announced "Paradise", which is a 2-night festival at Brooklyn Bowl Nashville in November (11/3 + 11/4). At Paradise, Maroney will curate, headline, and work in partnership with local charities and organizations. Buy your tickets here for the 11/3 show and here for the 11/4 show.
Surf Mesa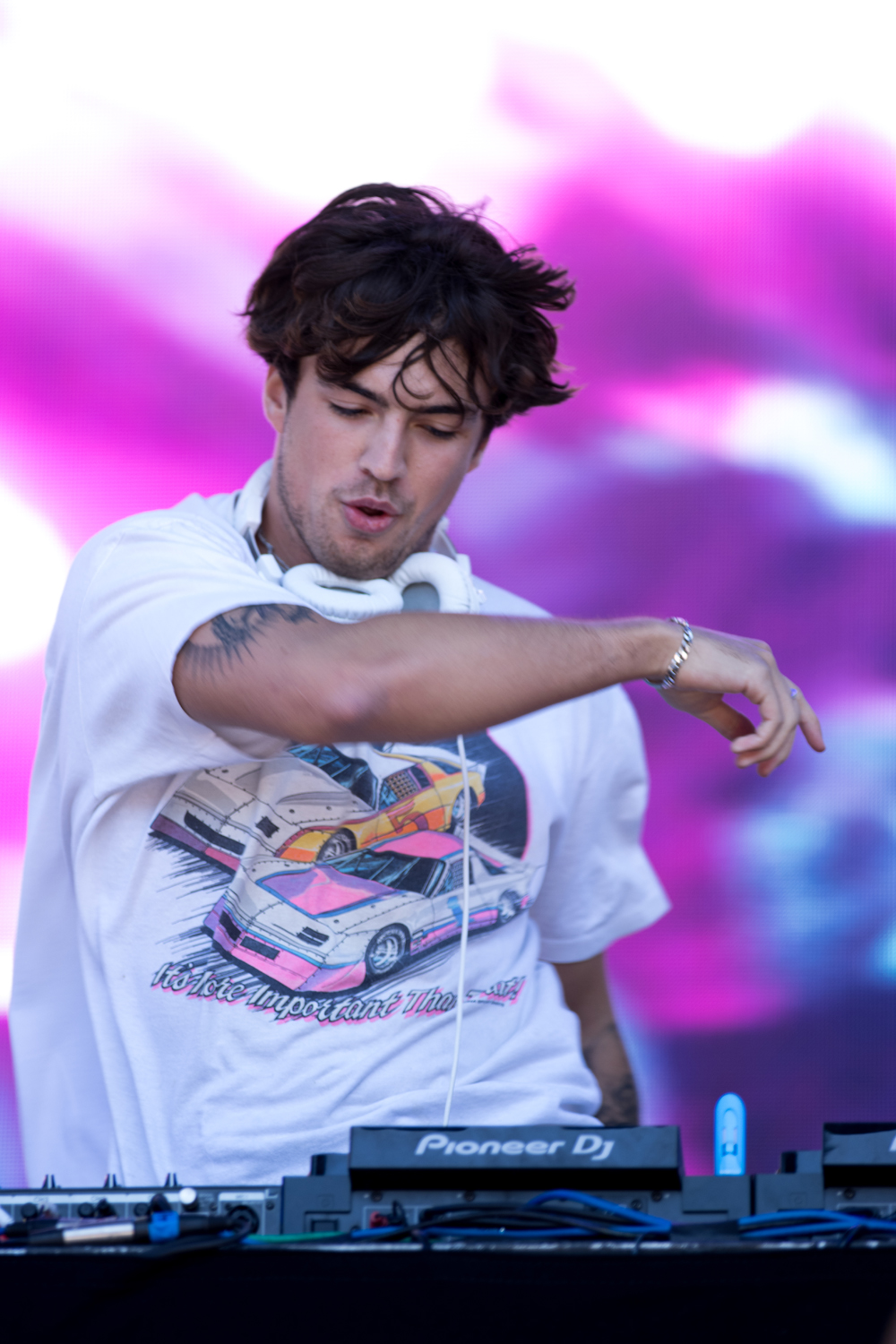 Surf Mesa's performance at Twin Peaks was one of the best over the whole entire weekend. While our words will never fully encapsulate or capture the true glory of his set, we will try our absolute hardest to paint the beautiful picture of what occurred on Sunday afternoon. The tens-of-thousands of smiles on the faces of his fans that Surf catalyzed, the electric dancing and jumping that stemmed from his sounds for good feels, and the undoubtedly largest energy level that we witnessed from any Outside Lands performance are what make Surf's set so memorable.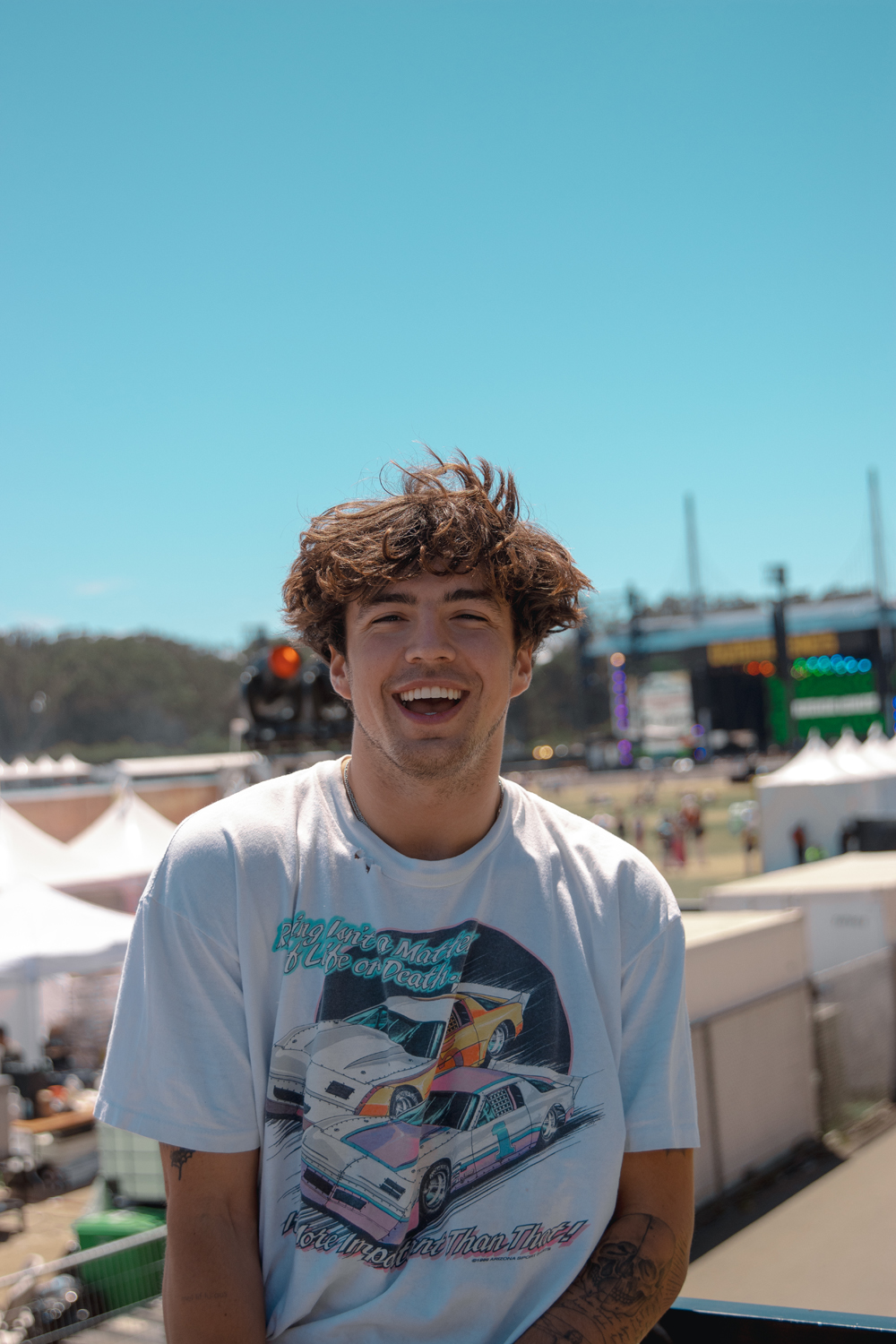 Traveling constantly, for what must be one of the busiest tour itineraries, Surf Mesa has played at a plethora of festivals in the span of a few weeks (including Tahoe Live, Lollapalooza, Outside Lands, DAS ENERGI, Splash House and more). To be completely honest, we can understand why a lengthy list of notable festivals would want the infectious, high-energy, feel good music and character that Surf creates and embodies..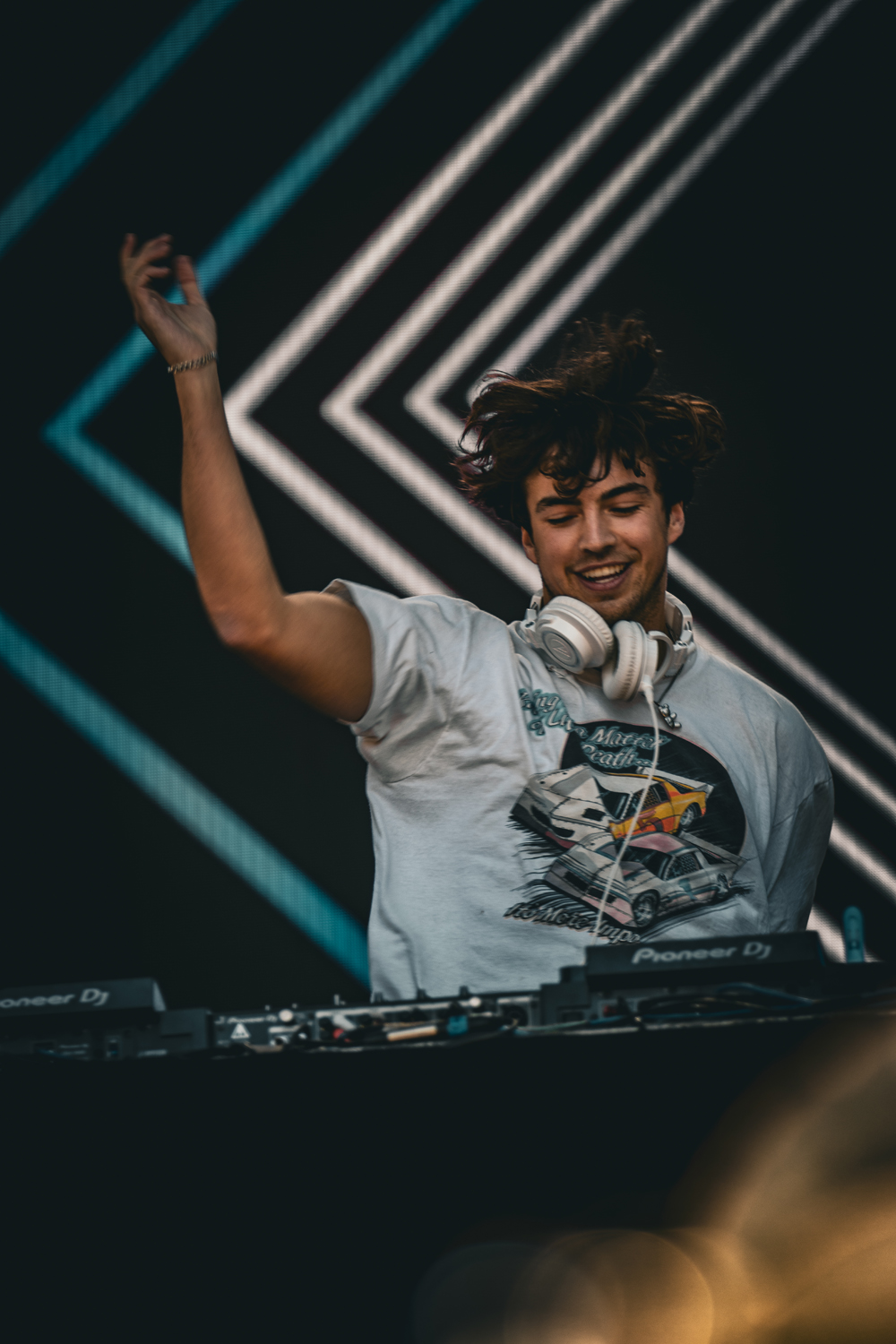 On Sunday, we were lucky enough to meet with the rising star for a few moments. One word which Surf likes to use to describe his music and we would agree with is "​​Mellifluous." Every song that Surf played on Sunday had people on their feet dancing, laughing, and having fun with the old and new friends around them. It has become clear that any song Surf releases is going to be a hit, his most recent single "Marching Band" a living example of our theory. With more music coming out in the early fall, we had the opportunity to listen to one of his unreleased singles "City Of Love" and we are confident this will be a hit as well. Make sure to keep with Surf Mesa and regardless, we are confident that most-everyone will know his name in the future.
Pvssy Riot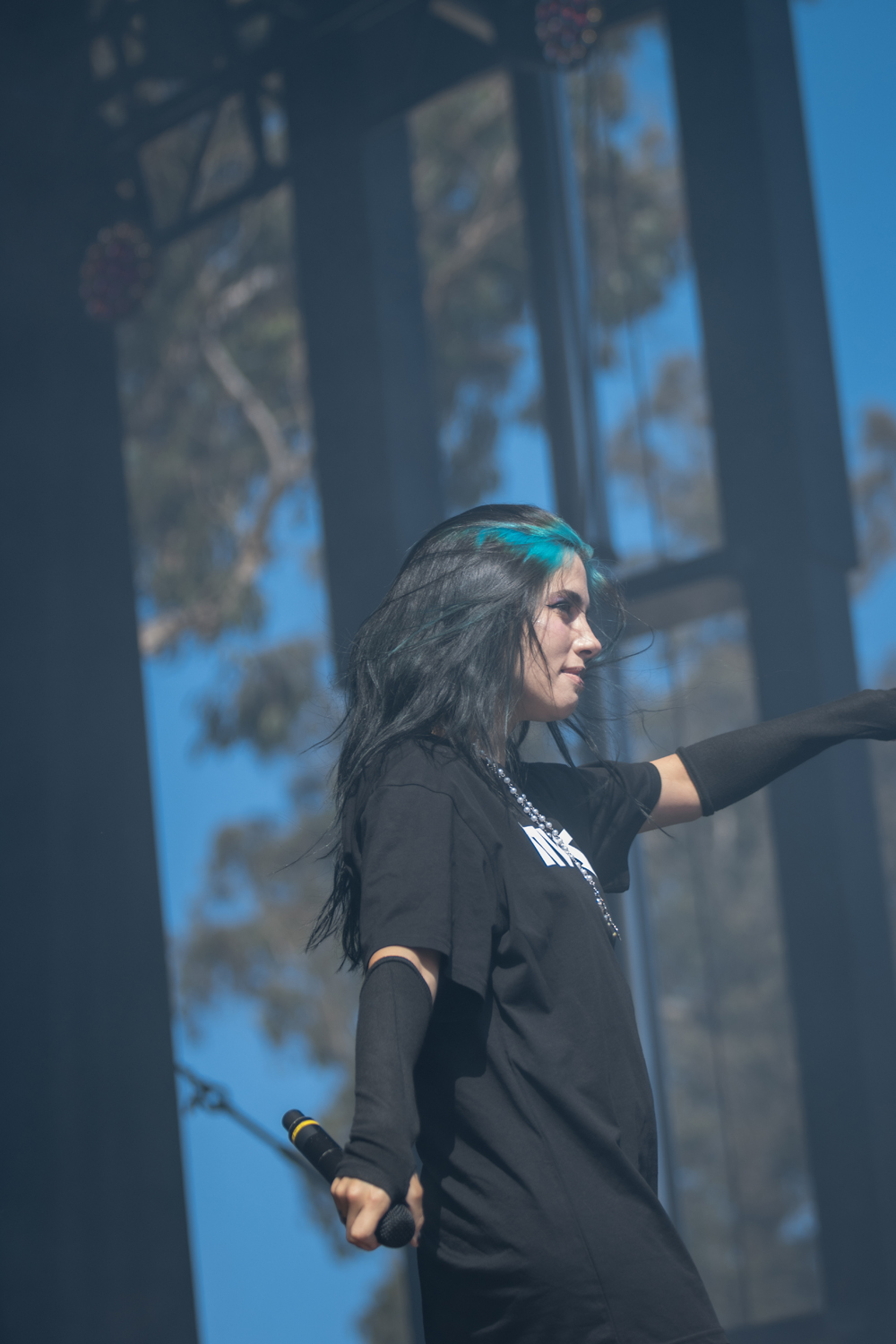 We traveled to Panhandle next for Pvssy Riot's performance and the singer activist not only brought the heat with her vocals, she also spoke to her fans about a variety of world issues specifically her support of reproductive rights,  and the crisis in ukraine, stating "The only thing political prisoners need is to not be forgotten." 
DOMINIC FIKE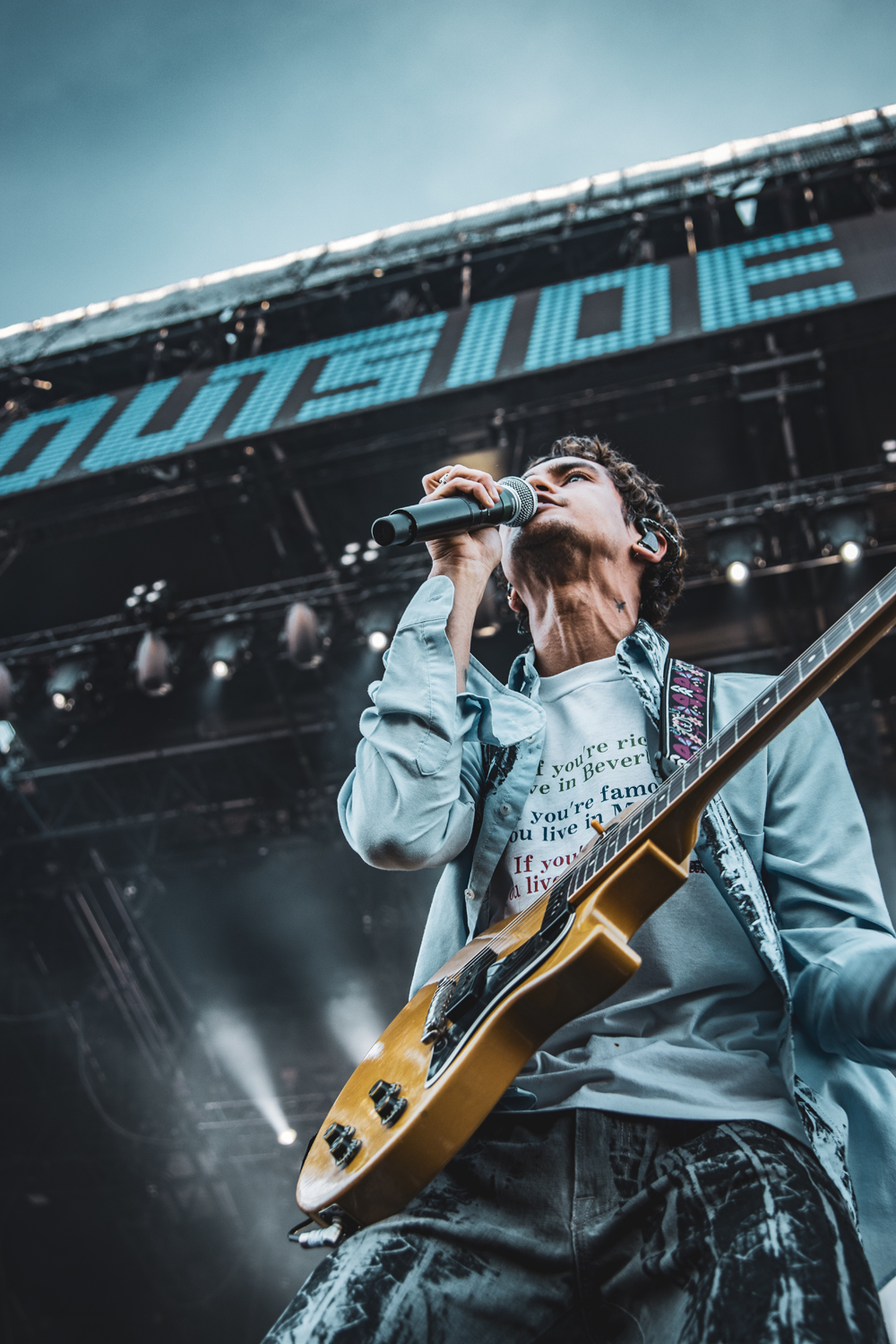 Dominic Fike's performance featuring rising pop star Blu deTiger on the Bass, was also not one to miss. Blessing the crowd at Lands End with her extreme base skills, Blu accompanied Dominic the whole set as he played his hits "3 Nights", "Babydoll" and even a cover of "Everybody Talks."
Blu deTiger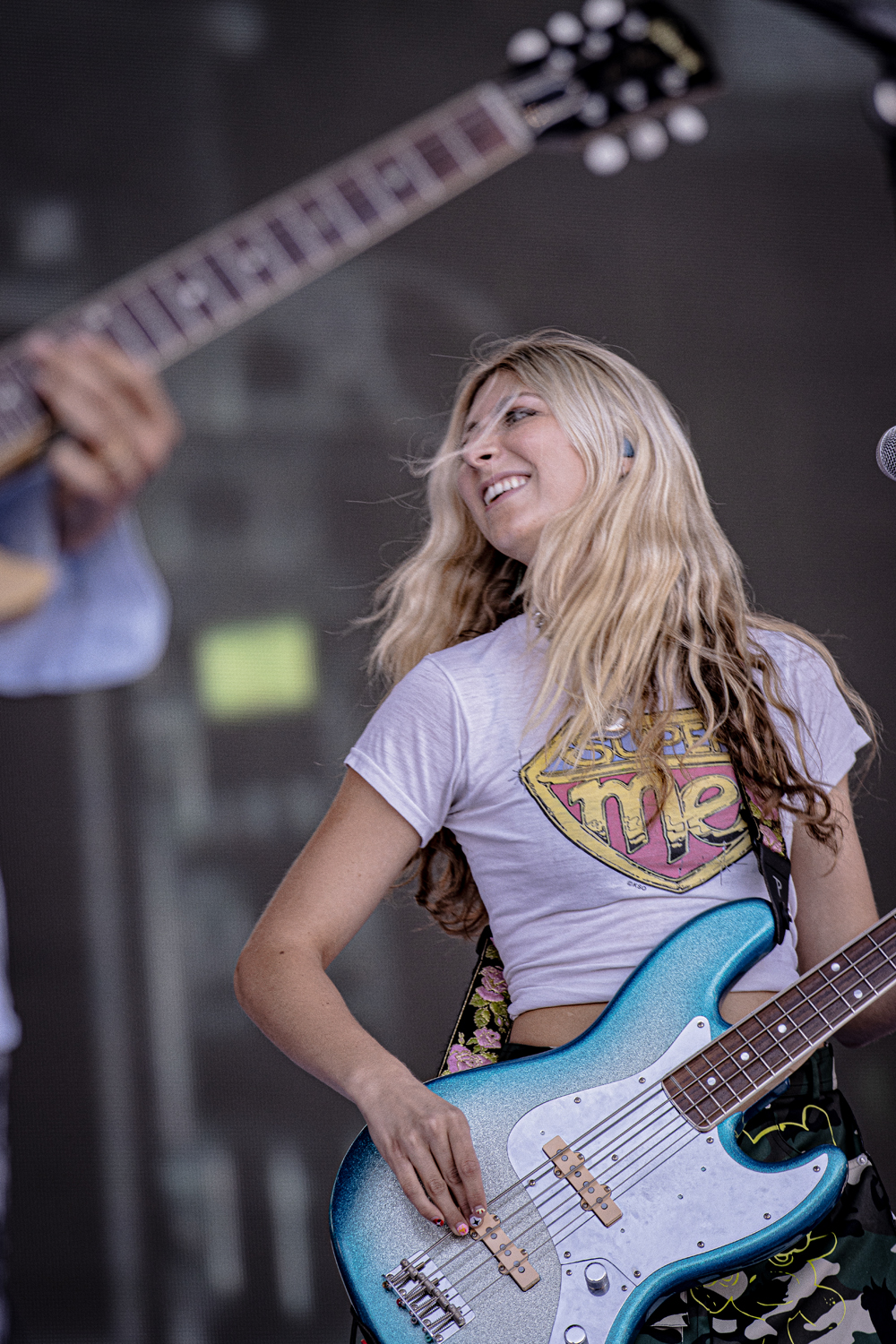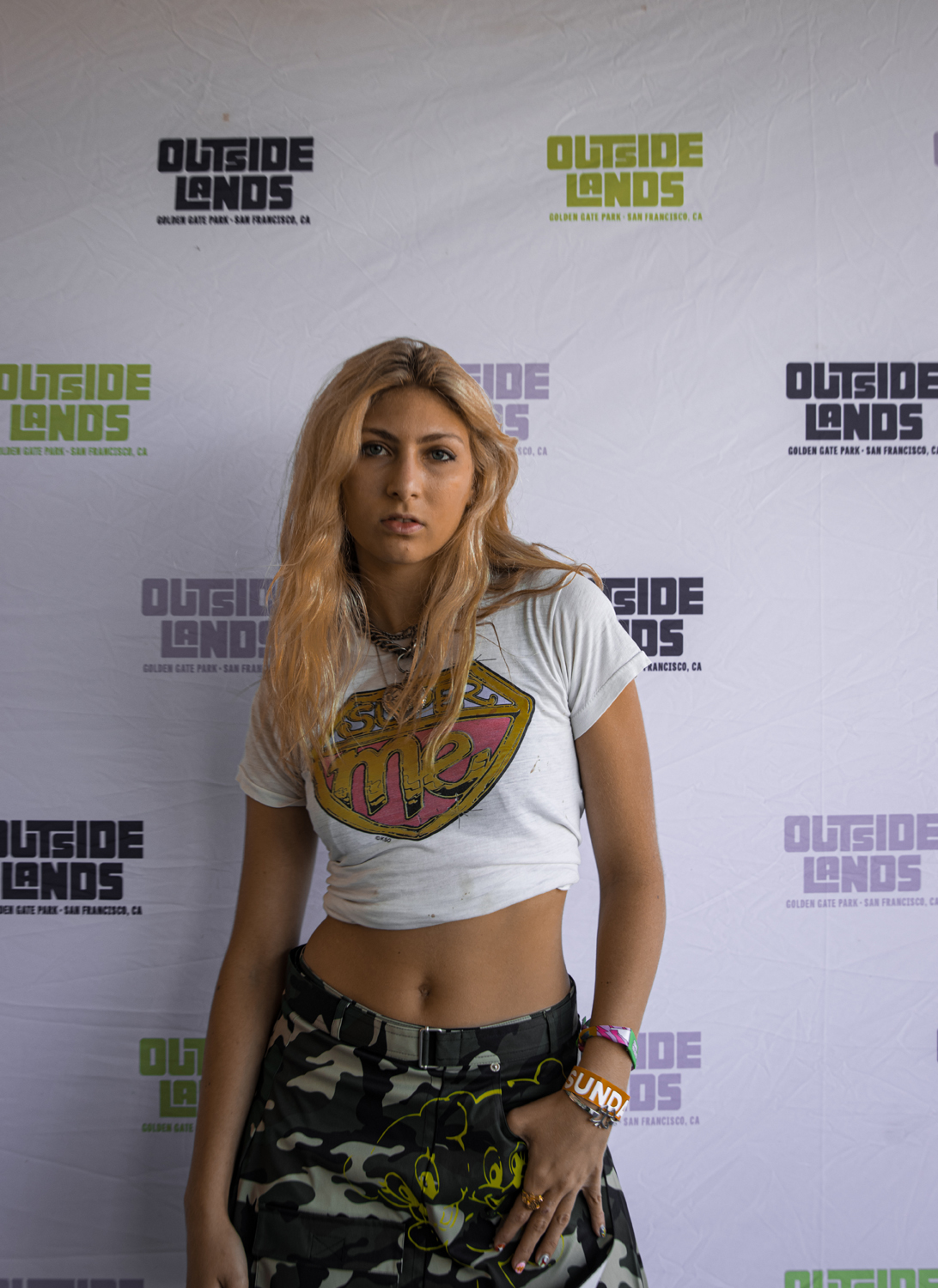 We were able to meet up with Blu after the set and it was amazing to hear about the exciting projects that Blu is working on and her new single "Crash Course". Her tour is also set to begin in November with a few more music festivals prior to her tour including Sacred Rose and Life Is Beautiful. 
THE BACKSEAT LOVERS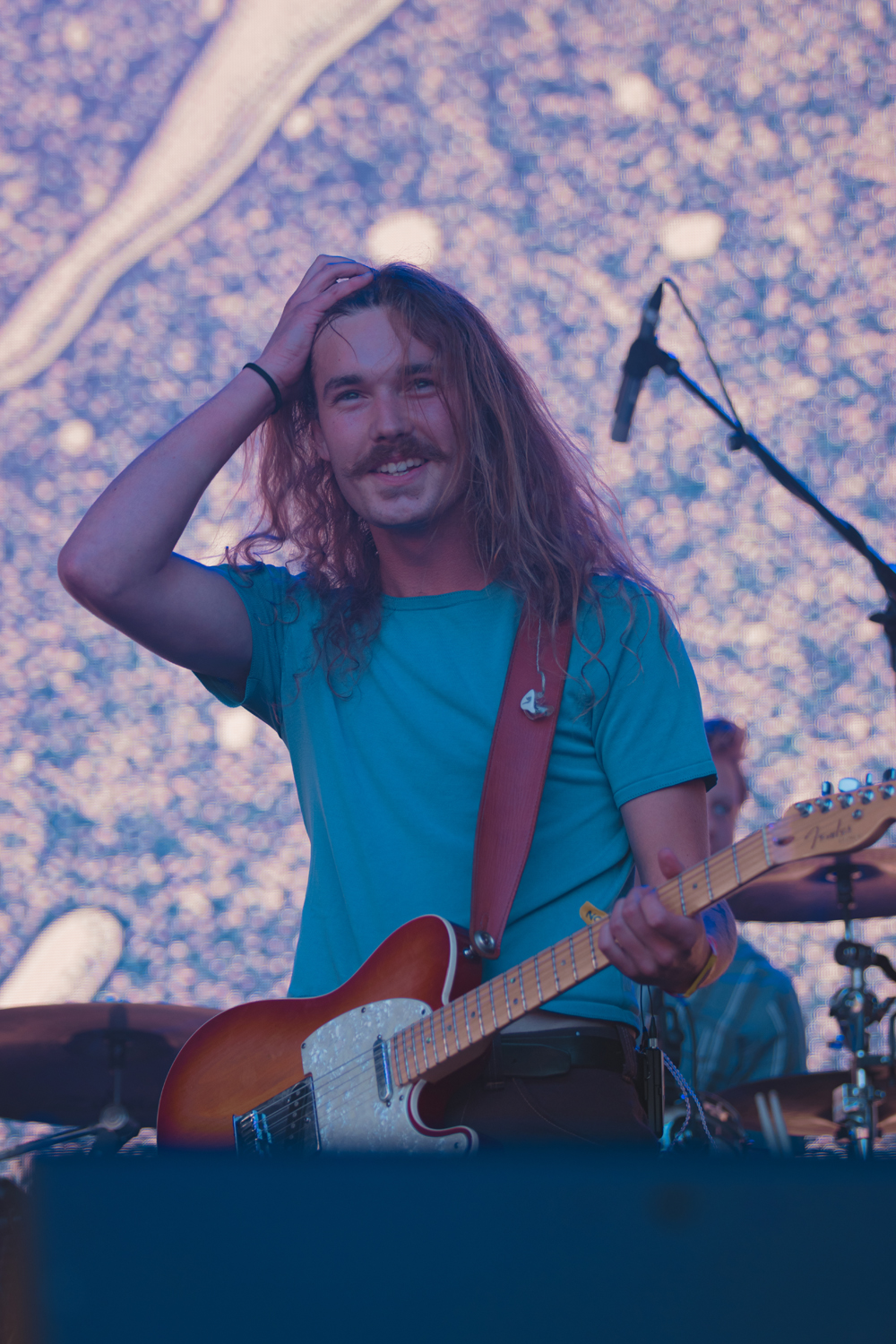 The Backseat Lovers took the Sutro stage next playing "Killby Girl", "Maple Syrup", "Pool House", "Just a Boy" and more. The energy level of fans seemed to fuel the band as they played bop to bop.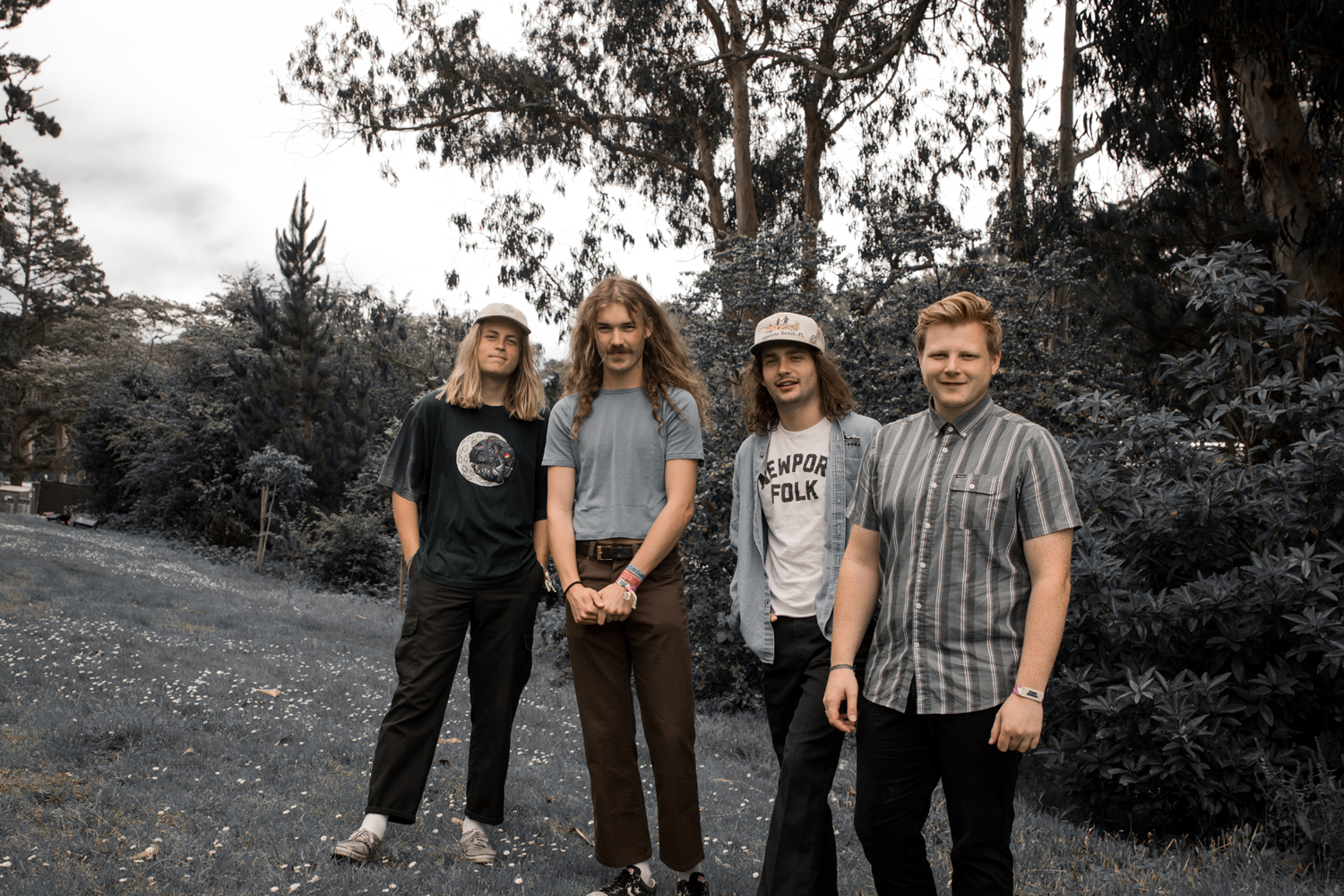 We were able to catch up with The Backseat Lovers before their set on Sunday. With exciting news that The Backseat Lovers are now playing some shows around America, we were beyond excited to see them in San Francisco at Outside Lands after their 2021 North America Tour. You can check here to see if The Backseat Lovers are coming to you.
MT. JOY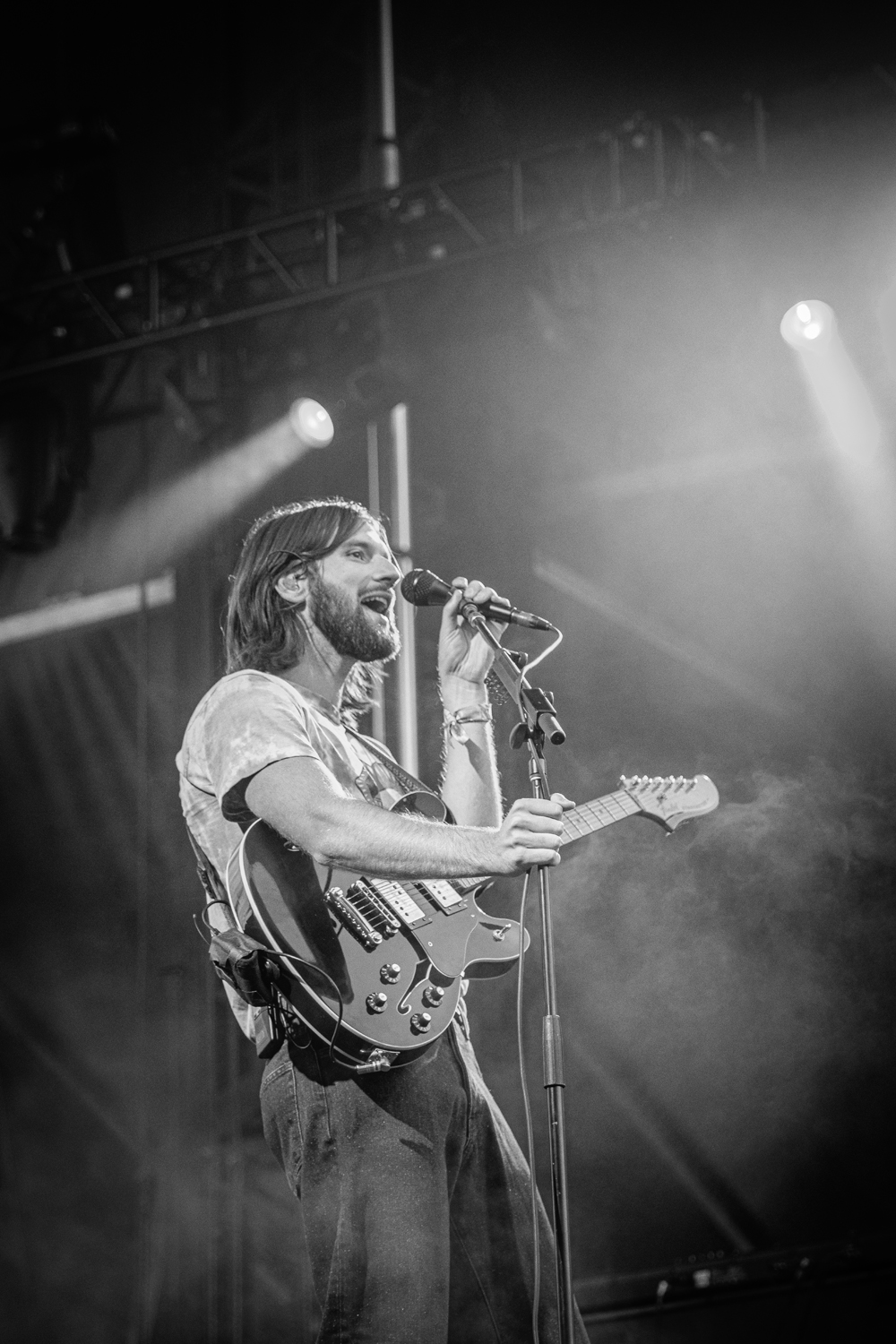 Mt. Joy took the stage at Sutro next, building up energy that would remain high all the way until Mitski ended her set later in the night. Mt. Joy played many popular songs including "Silver Lining" and "Sheep".
POST MALONE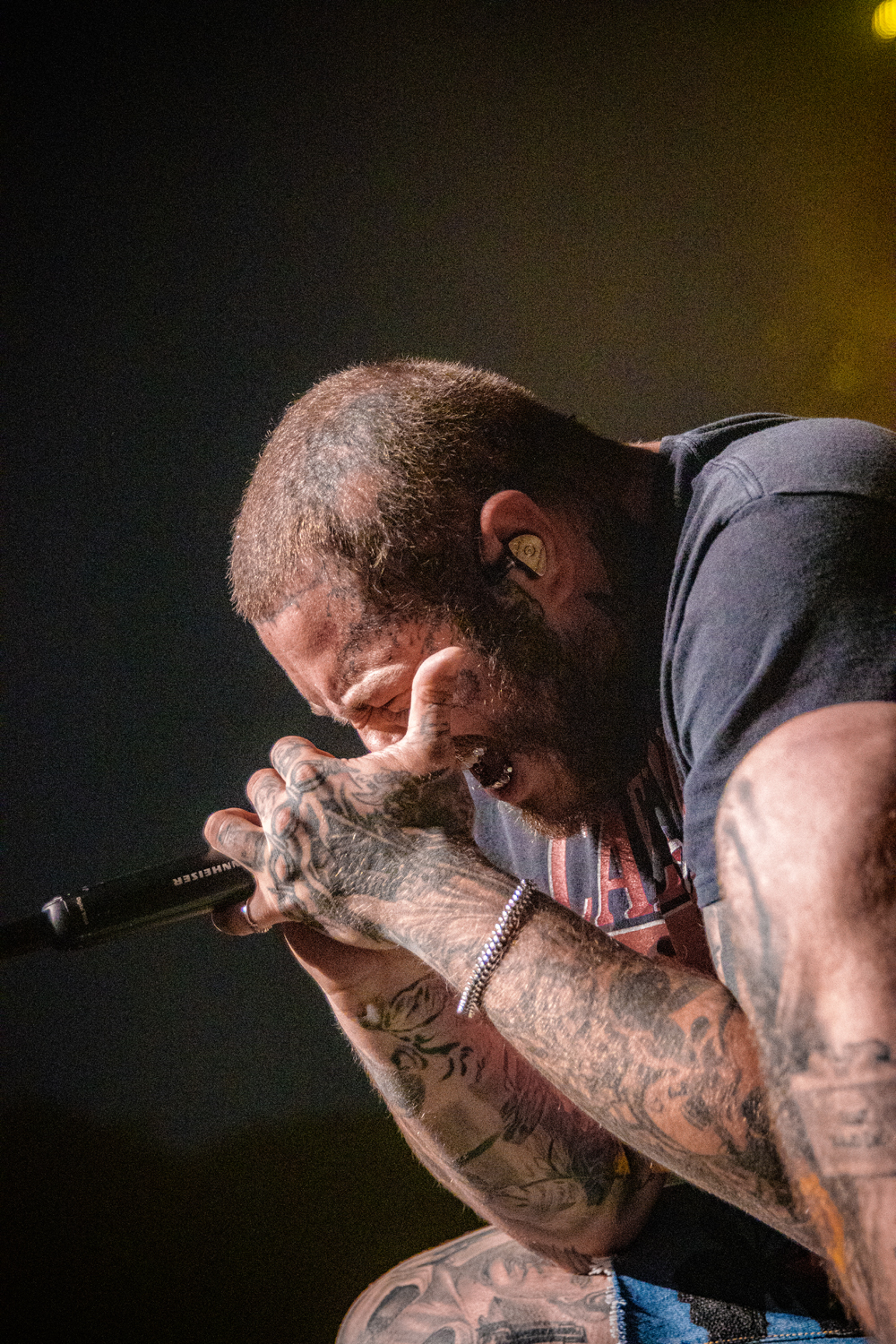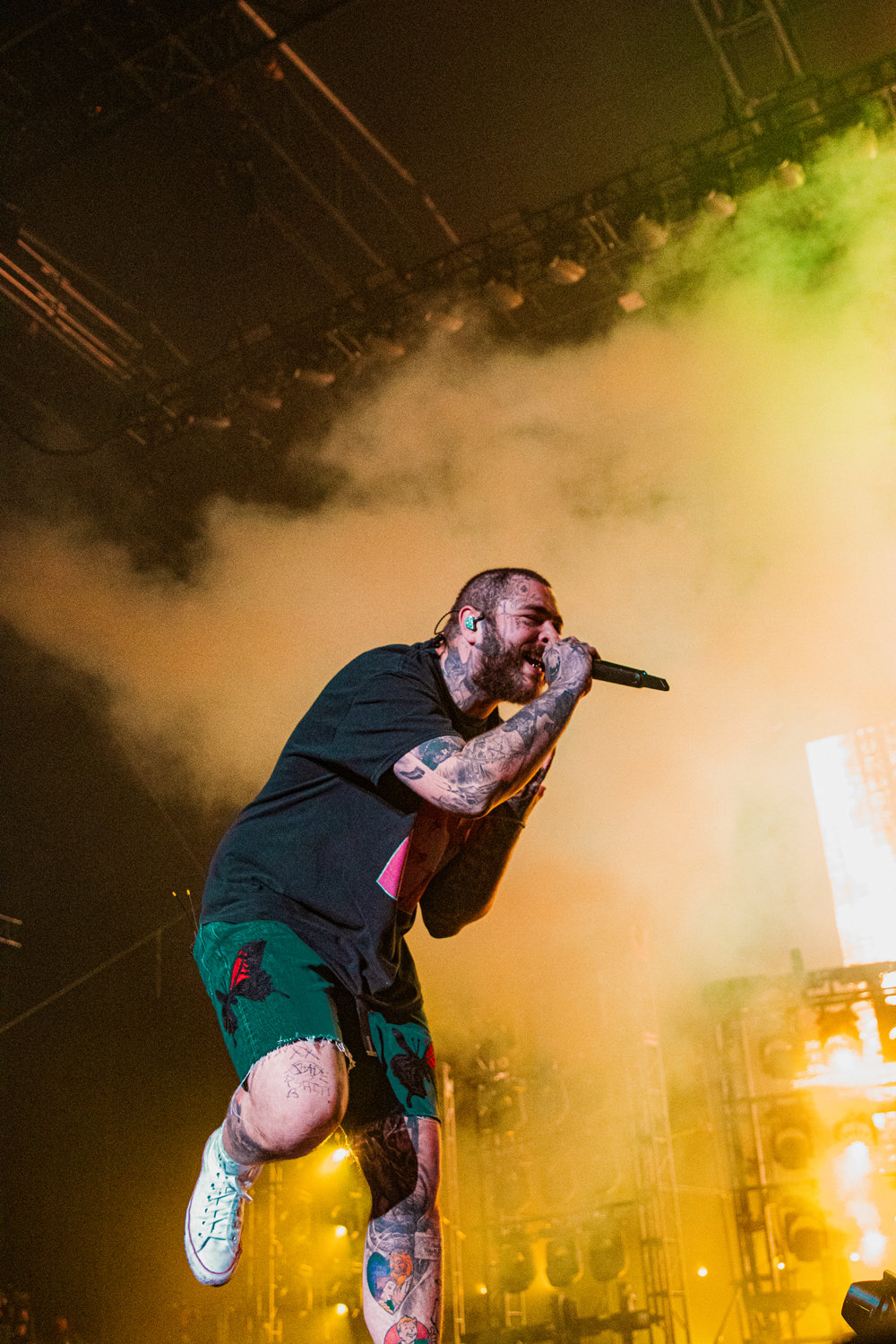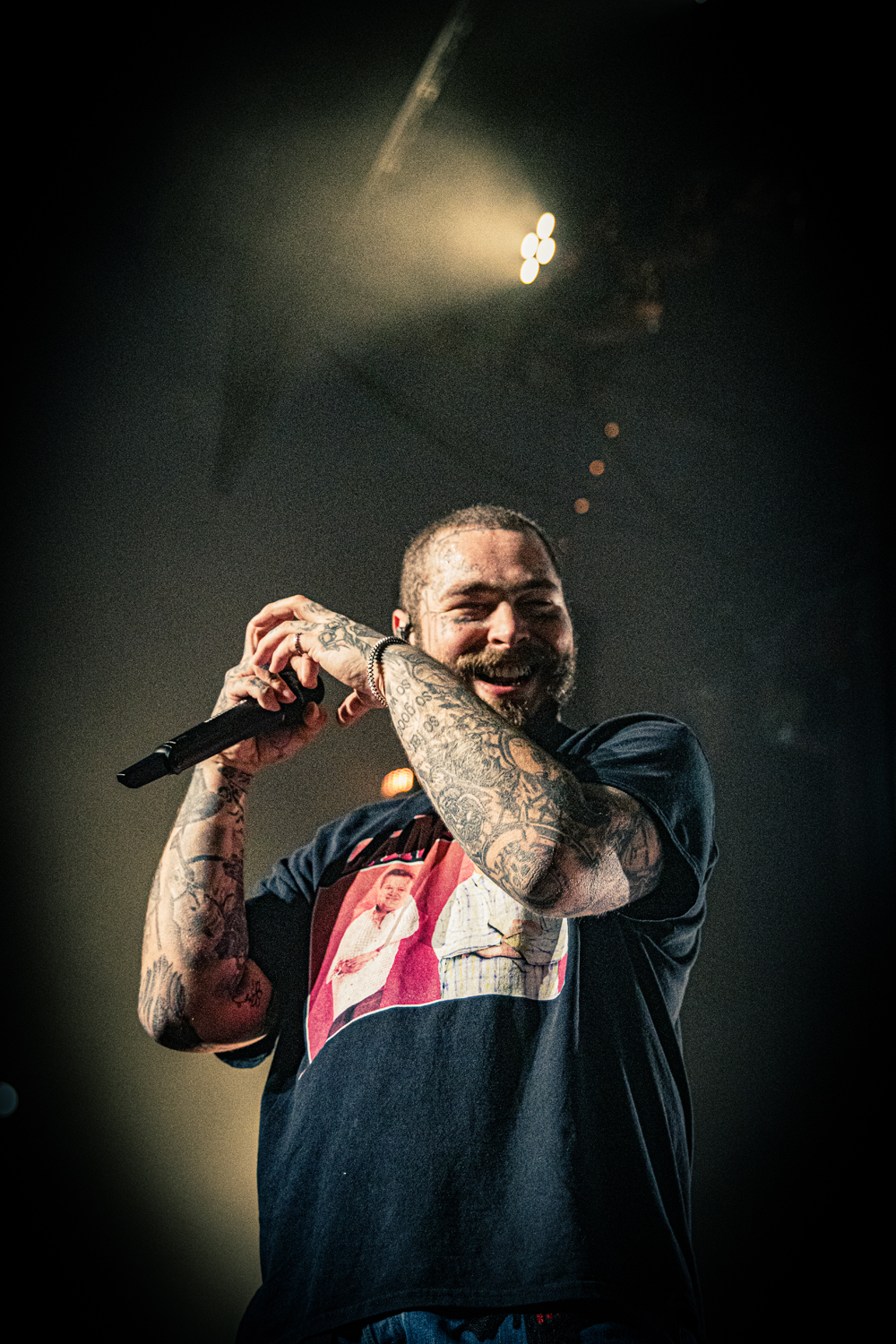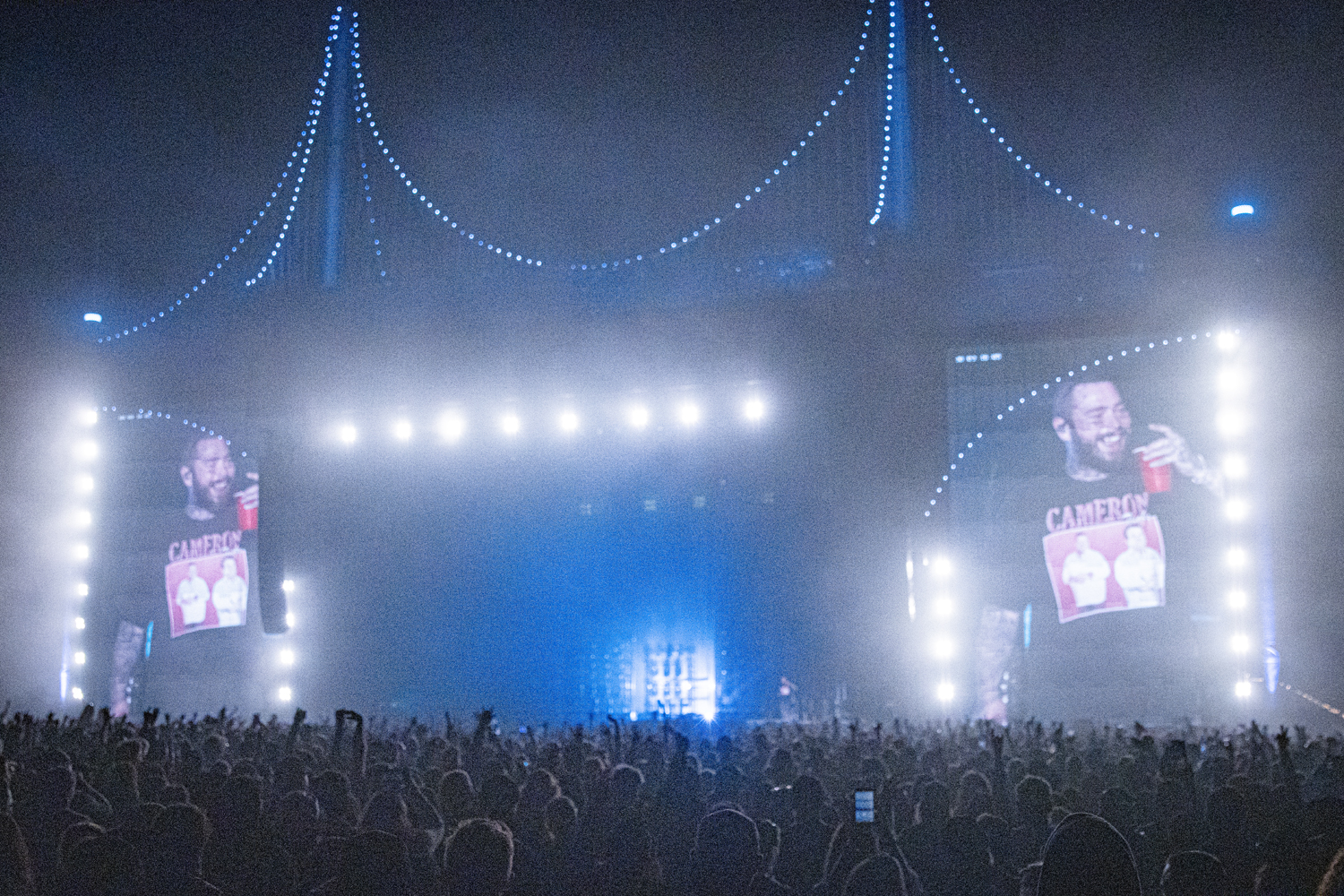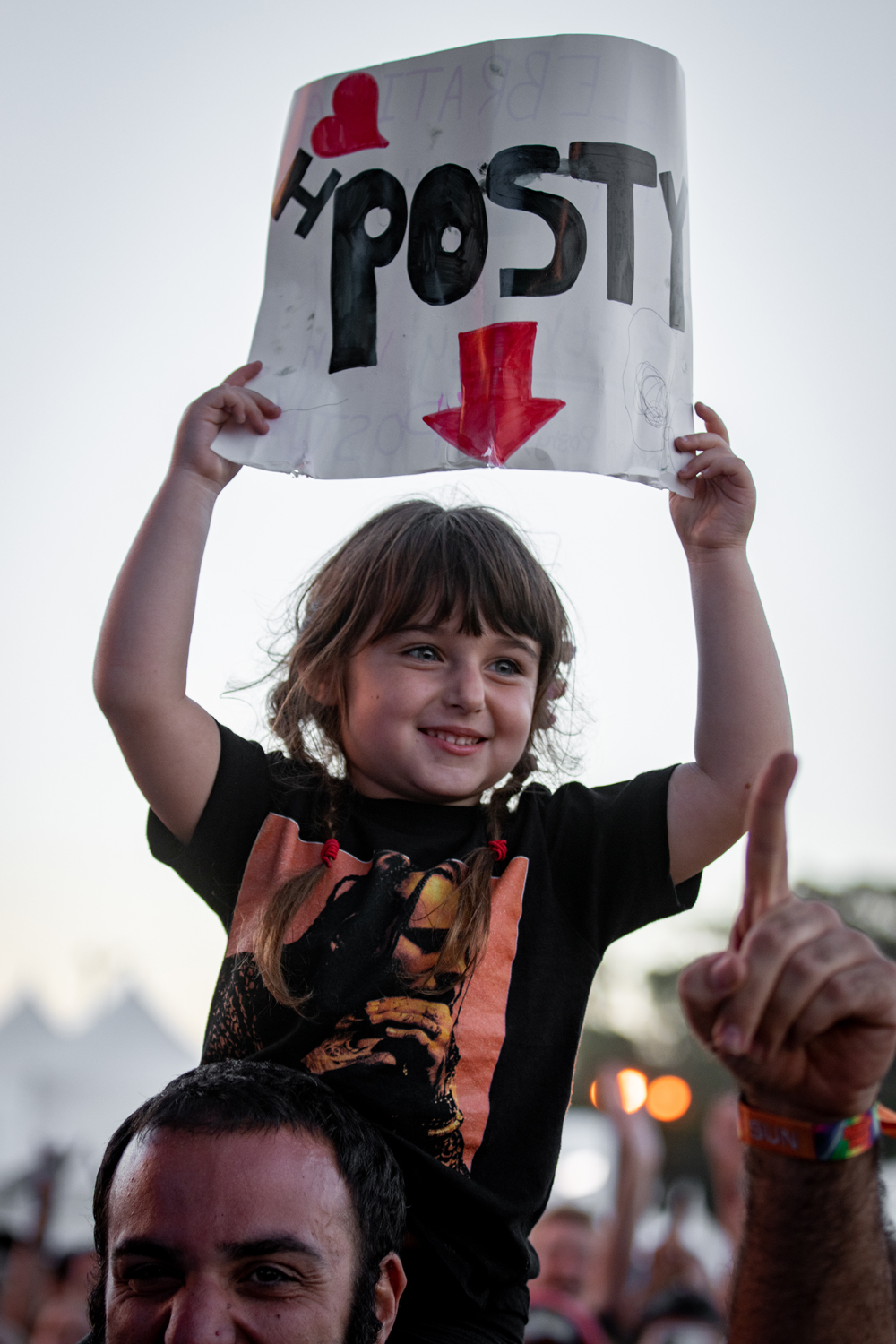 The weekend ended with a brilliant set from Post Malone. Including lots of pyro, excited fans, and fantastic music, there was no better way to end the weekend. We will let the images speak for themselves on this one.
Lands End Sunday Night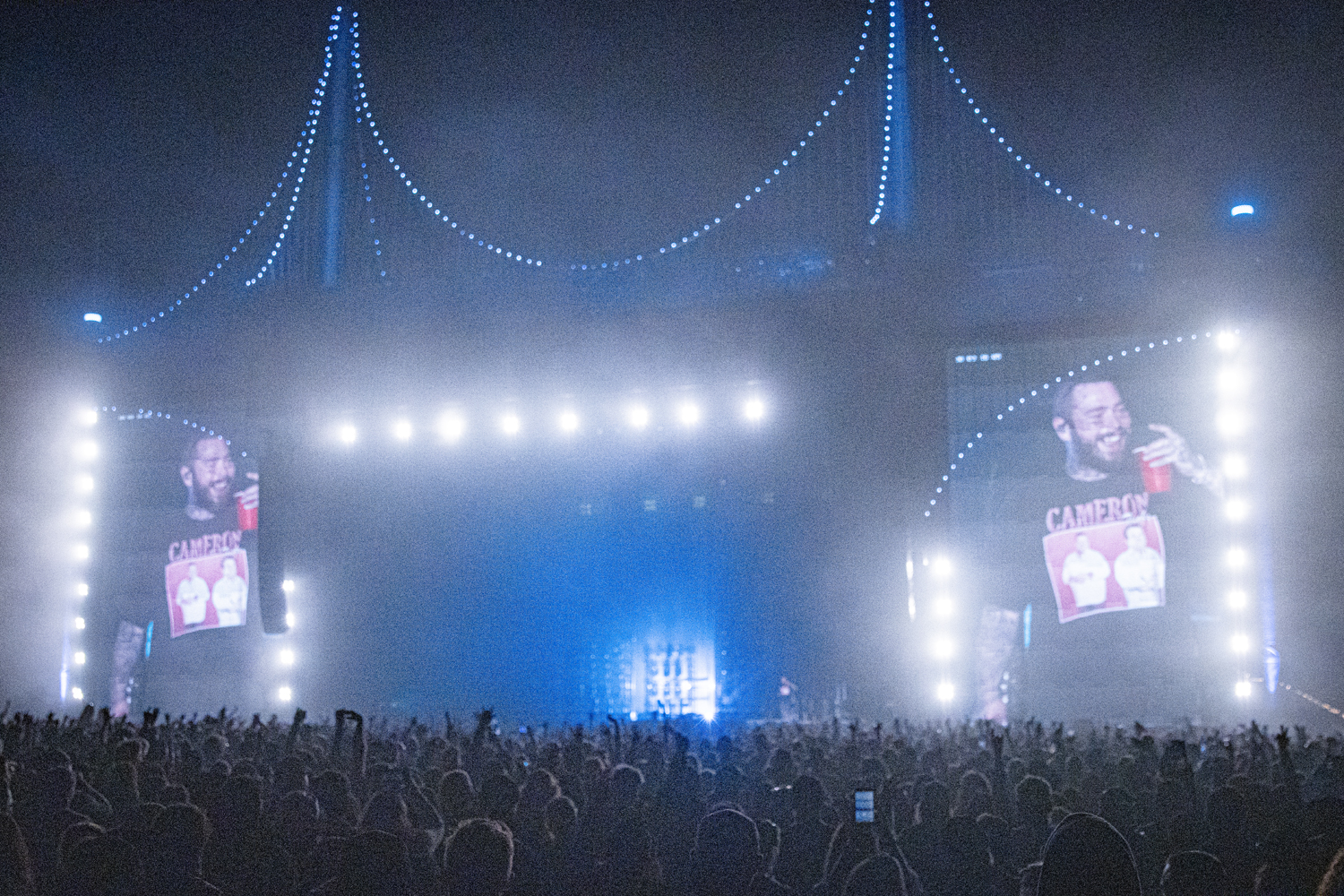 Outside Lands Day 3 was by far one of the most memorable. We cannot wait to share with you our 2022 Outside Lands Weekend Review. Stay tuned for more images that make you feel like you are reliving the festival and a look at some of our favorite sets throughout the weekend that you might have missed. 
Photos+ Words//Will Bollini