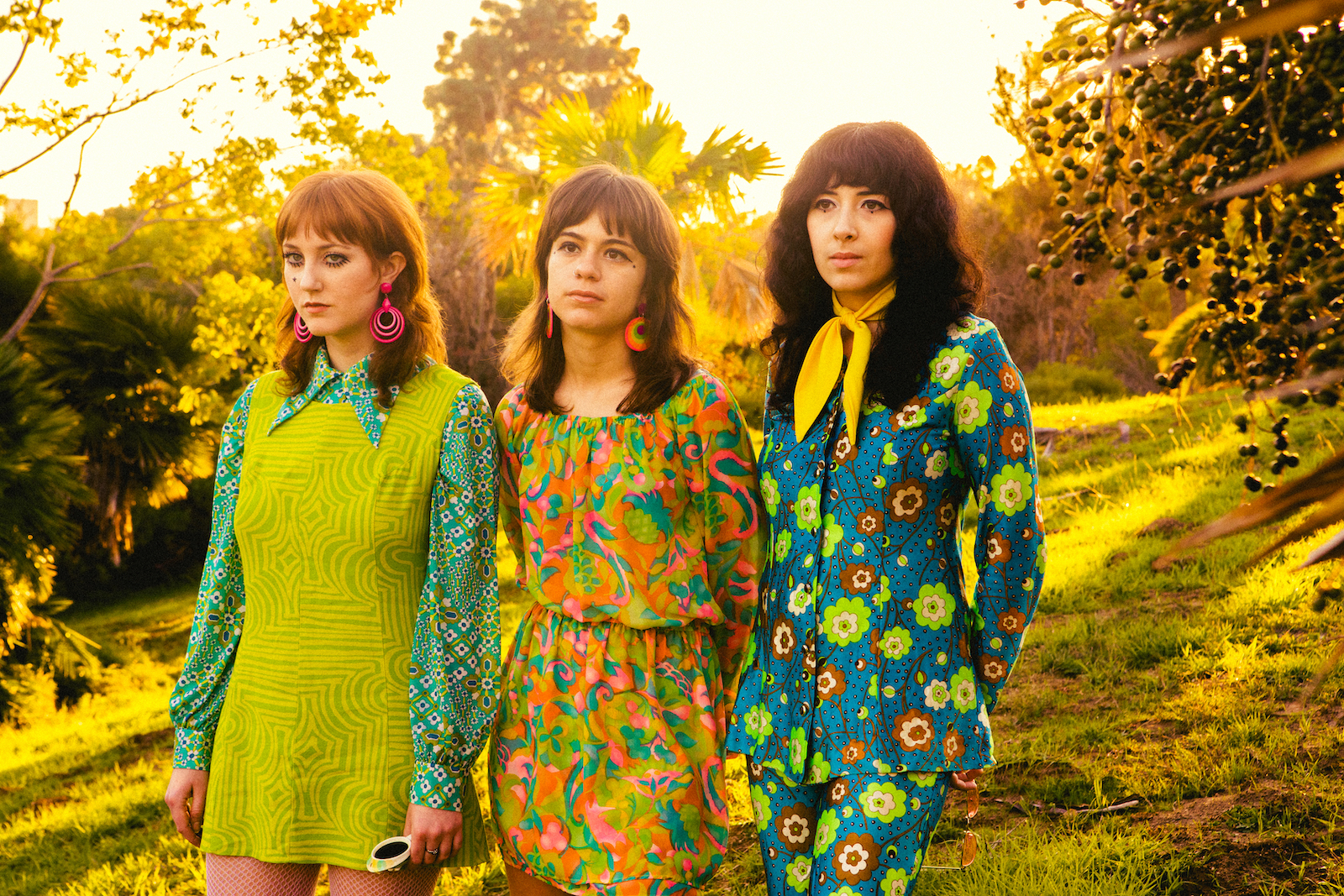 The talented trio that is Shadow Show is starting off 2020 strong, with a full-length album titled Silhouettes, an official music video for their song Charades, and a US/Europe tour. Detroit-based Ava East (guitar), Kate Derringer (bass), and Kerrigan Pearce (drums) prove that one individual can possess multiple talents with Ava singing, Kate coming in with harmonies, and Kerrigan doing vox. It's fun, it's flirty, and there's so much girl power to go around. From their psychedelic sounds to the Super8 film Charades was shot on, Shadow Show, as they say, "represents the love of a time long lost and the will of a time not yet discovered."
Kate further showcases her talents by recording and mixing the entire 10-track album, which was then mastered by Jim Diamond (The White Stripes, The Dirtbombs) for an international release with Burger Records (California, US) and Stolen Body Records (Bristol, UK). And just in time for skating with your lover or your pals this Galentine's/Valentine's weekend! Put on your Moxis and get ready to jam to the slower guitar solo in Shadow Box, the funky, upbeat Trapeze Act, and more. Or just sit back, relax, and check out this exclusive interview while you give it a listen!

Bacon or sausage?
KATE: I'm vegetarian, but I miss bacon all the time…I cheat sometimes for it.
AVA: When your uncle works for the Detroit Sausage Co., you always get the hook up. Don't get me started on Canadian Bacon…
KERRIGAN: Bacon always unless it's kielbasa, that's number one. Sausage usually freaks me out.
Reece's Peanut Butter Cup or a Hershey's Bar?
KATE: Reese's of course.
AVA: Reese's fasho.
KERRIGAN: Reece's 'til the grave.
BRIDGETTE: I feel like we should start a club for this.
Sun or moon?
KATE: Sun, for photosynthesis.
AVA: Child of the moon, give me a wide-awake crescent-shaped smile…
KERRIGAN: I appreciate it when I can see both in the sky.
Strip poker or skinny dipping?
KATE: Nothing beats a full moon under a full moon!
AVA: A lady never reveals her secrets. (Winks)
KERRIGAN: Neither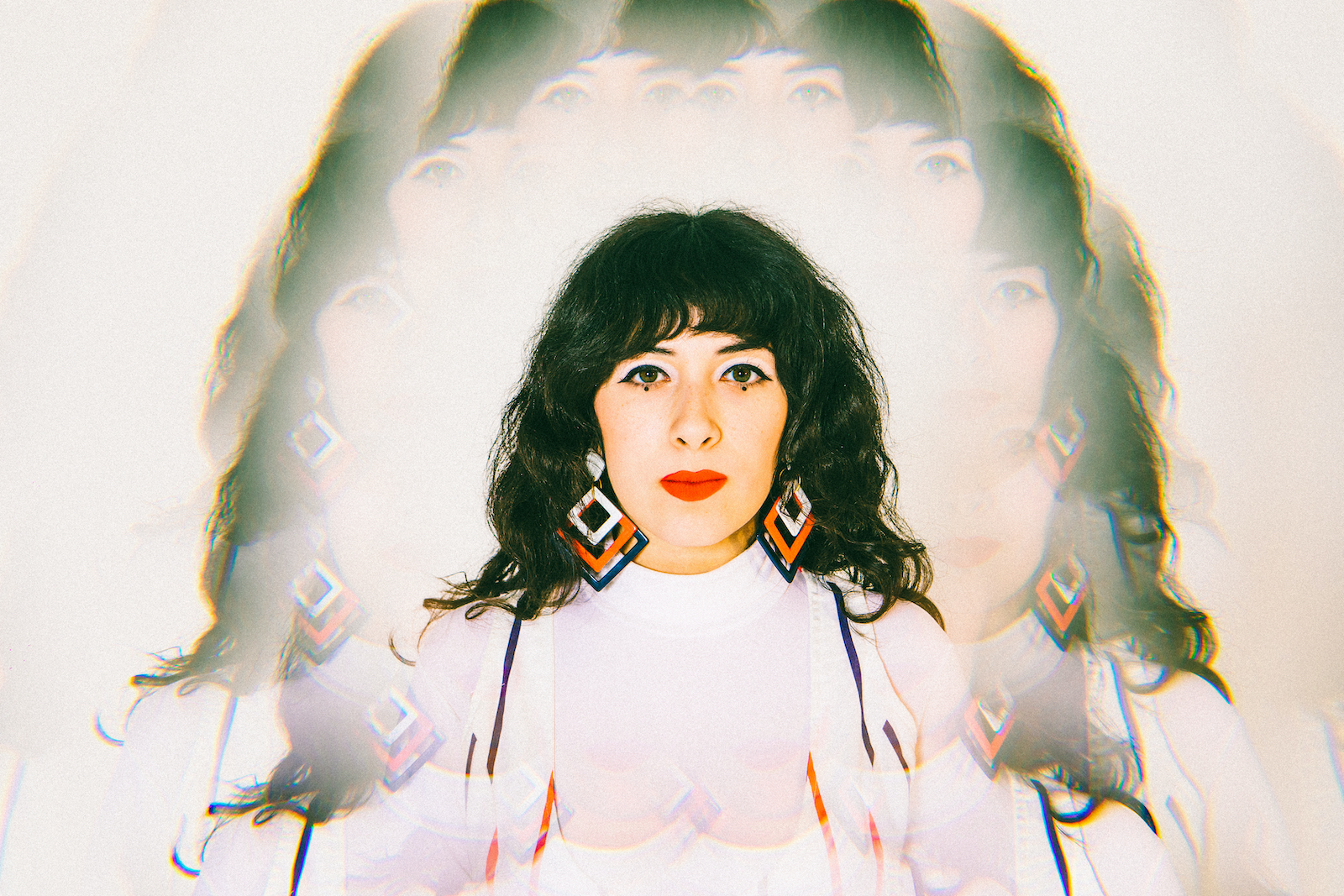 Tamagotchi or Candy Crush/other mobile game?
KATE: Tamagotchi
AVA: Pocket Pikachu
KERRIGAN: Tamagotchi
Favorite book?
KATE: I'm working on Octavia Butler's "Parable of the Talents" right now, 10/10.
AVA: Currently enjoying Marianne Faithful's autobiography. The maiden is an international treasure, indeed.
KERRIGAN: Can't choose a favorite as I haven't read them all, but my top shelf's got Brautigan, Steinbeck, Nobokov and Kafka to name a few.
Favorite wardrobe item you own?
KATE: All my big earrings – the pinch of pizzaz for an otherwise boring outfit.
AVA: My black and white gogo boots. One could rule the world in those.
KERRIGAN: I love my suits. Have a bit of a collection going. Pinstripes, Pendleton, and polka dots. I am also currently loving my new cowboy boots too…
Favorite way to get moving – roller skates, skate board, or surfing?
KATE: Roller skating!
AVA: Roller skates!
KERRIGAN: Walking.
Favorite song?
KATE: Brakhage by Stereolab.
AVA: Milk River Blues by The Stools
KERRIGAN: Right now, Lazy Old Sun by the Kinks – those maracas…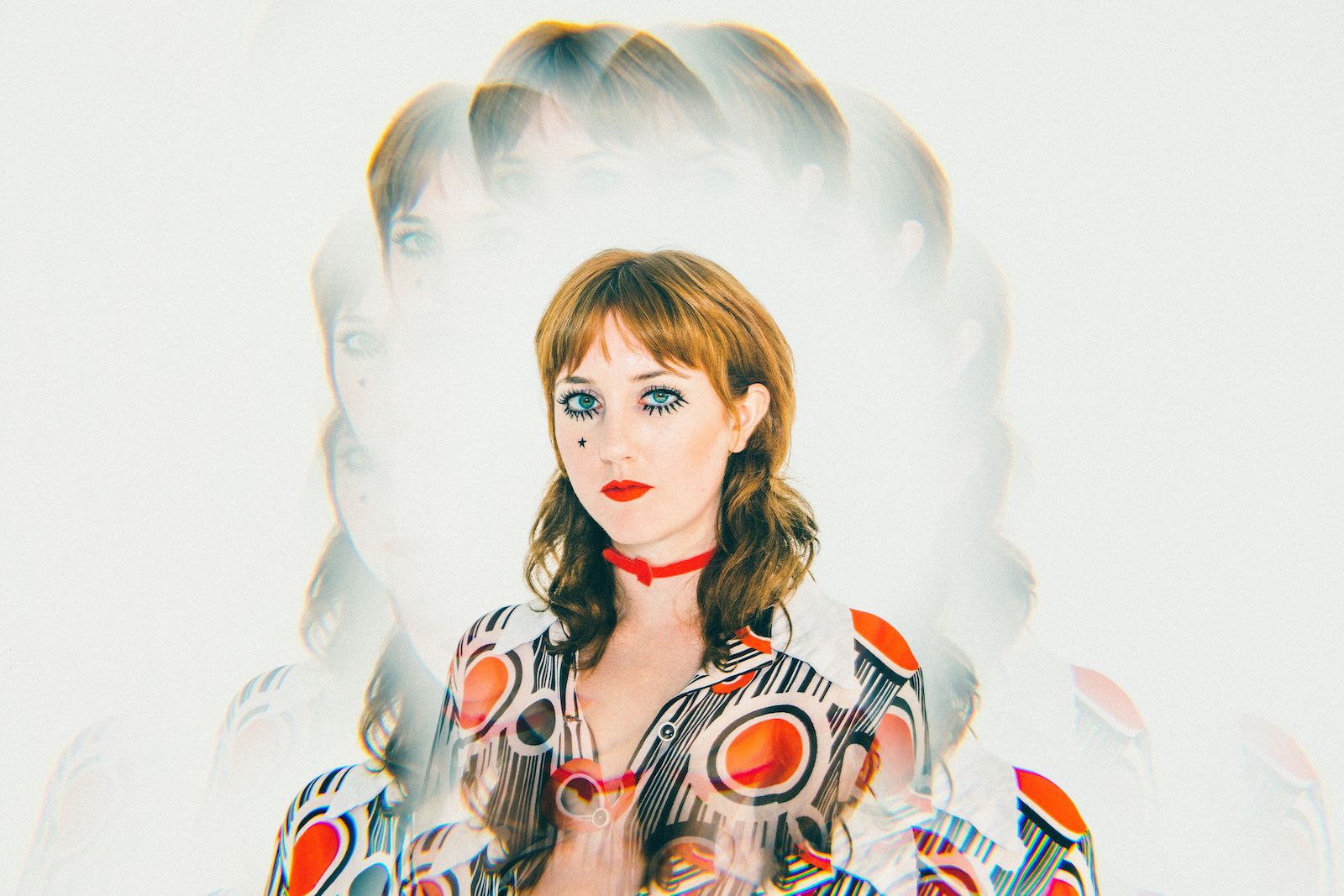 Favorite way to spend a long weekend?
KATE: Running errands and watching 00's reality TV.
AVA: Sleeping in, listening to records, and being creative.
KERRIGAN: Anything but work.
Who or what are some of your artistic inspirations?
KATE: This might be too broad, but traveling and being in completely fresh environments always fills me with new ideas.
AVA: Anything I can absorb by means of metaphysical osmosis. The world is your oyster, dontcha know? Stars sing to you in dreams.
KERRIGAN: Mary Quant, Roman Polanski, Rainer Werner Fassbinder, Matisse…to name a few. Aside from music and literature I'm very much into film and fashion design.
We all have a favorite, but what's the best book you've ever read?
KATE: I can't think of a single favorite, but Audre Lorde and Jack Kerouac have left their mark on me/
AVA: Murakami, Vonnegut, Carroll, and Poe were very impressionable on me as a young lass.
KERRIGAN: It's all relative.
What do you absolutely need for a good night's sleep?
KATE: Silence.
AVA: No alarm clock.
KERRIGAN: Wine and a chicken tender dinner.
Where do you see yourself in a year at this exact moment?
KATE: Hopefully far away.
AVA: In the mirror.
KERRIGAN: Not here.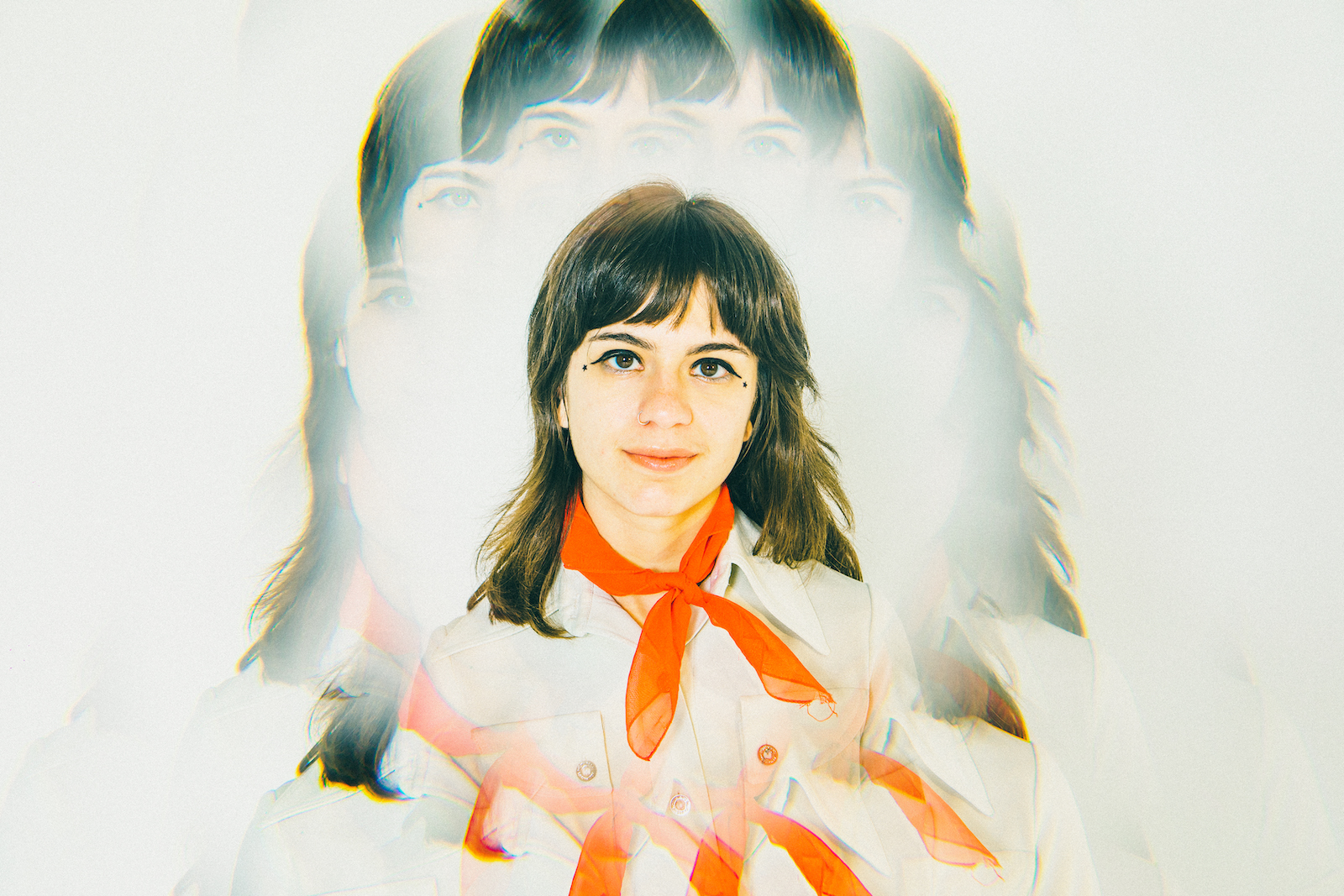 Are you usually early or late or are you right on time?
KATE: Punctual.
AVA: Fashionably late, against the best wishes of my comrades…
KERRIGAN: Mostly on time but can be easily distracted on my way.
How often do you people watch?
KATE: I did it much more when I was living in Venice, CA, but it is one of my favorite activities.
AVA: Whenever I'm out and about.
KERRIGAN: Almost always. Sometimes I stare at people until they notice and sometimes they never do…
What was your biggest musical accomplishment before Shadow Show?
KATE: Completing a Bachelor's in Sound Engineering.
AVA: At one point, being able to play The Clap by Yes. Steve Howe is a god.
KERRIGAN: Completing two LPs with my other band Moonwalks (with more to come), which gave me the opportunity to tour all over the US/CA/EU/UK since I was a wee 18 year old. If I'm lucky enough to have inspired anyone along the way to take up drums or really any instrument that would be my biggest accomplishment.
If you could collaborate with anyone, dead or alive or imaginary, who would it be?
KATE: Siouxsie Sioux.
AVA: Bowie!
KERRIGAN: David Lynch.
From a single lyric that didn't make the cut to a physical album in your hands – what's your favorite moment as a member of Shadow Show?
KATE: Getting to make this special album with my best friends while developing my craft as a recording/mixing engineer.
AVA: Getting to do this all with my best friends and having the opportunity to share our vision with the world.
KERRIGAN: Traveling, creating, and spending time with my lovely Shadows.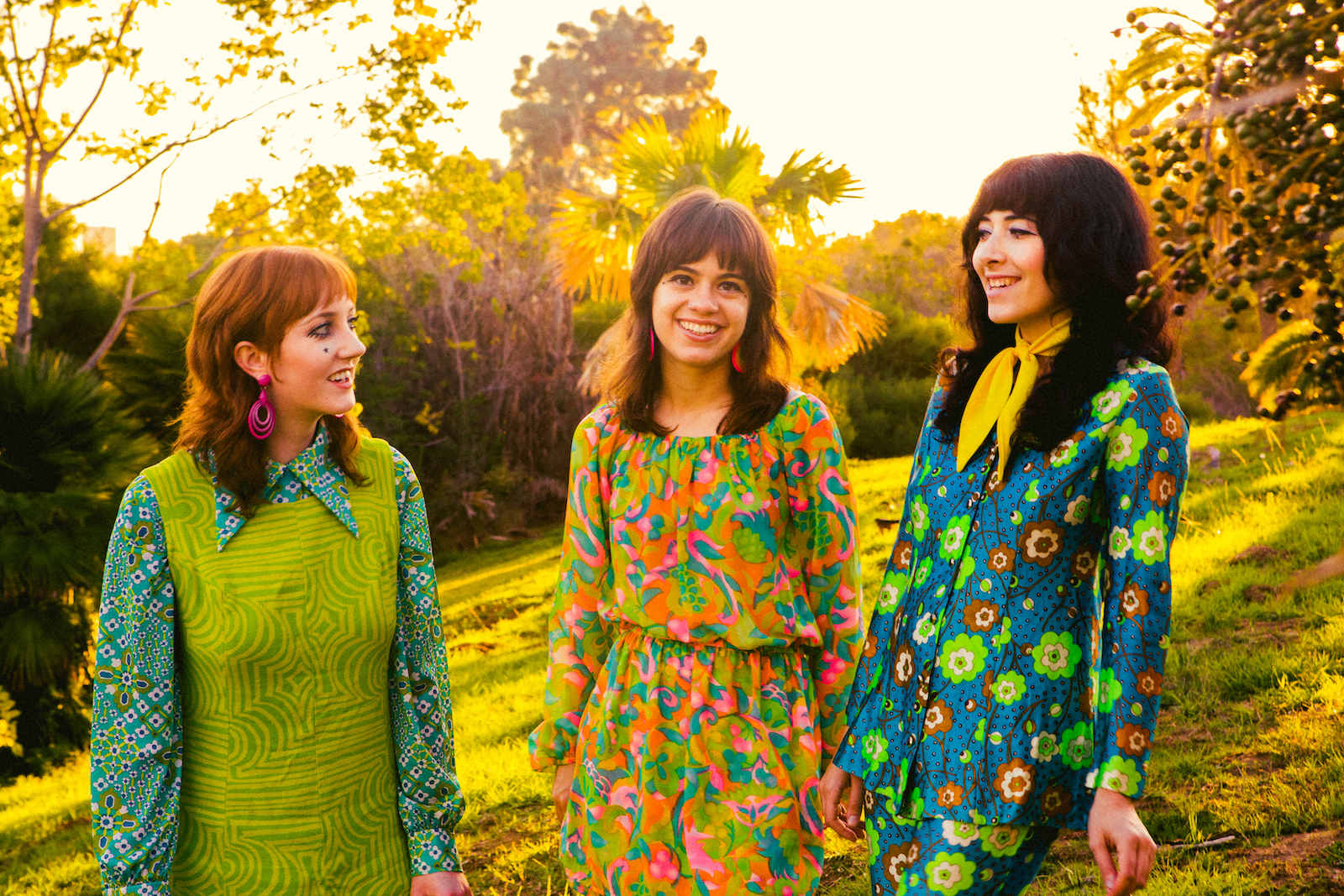 CONNECT WITH SHADOW SHOW
photos / Mat Dunlap
story / Bridgette Hoshont'omba