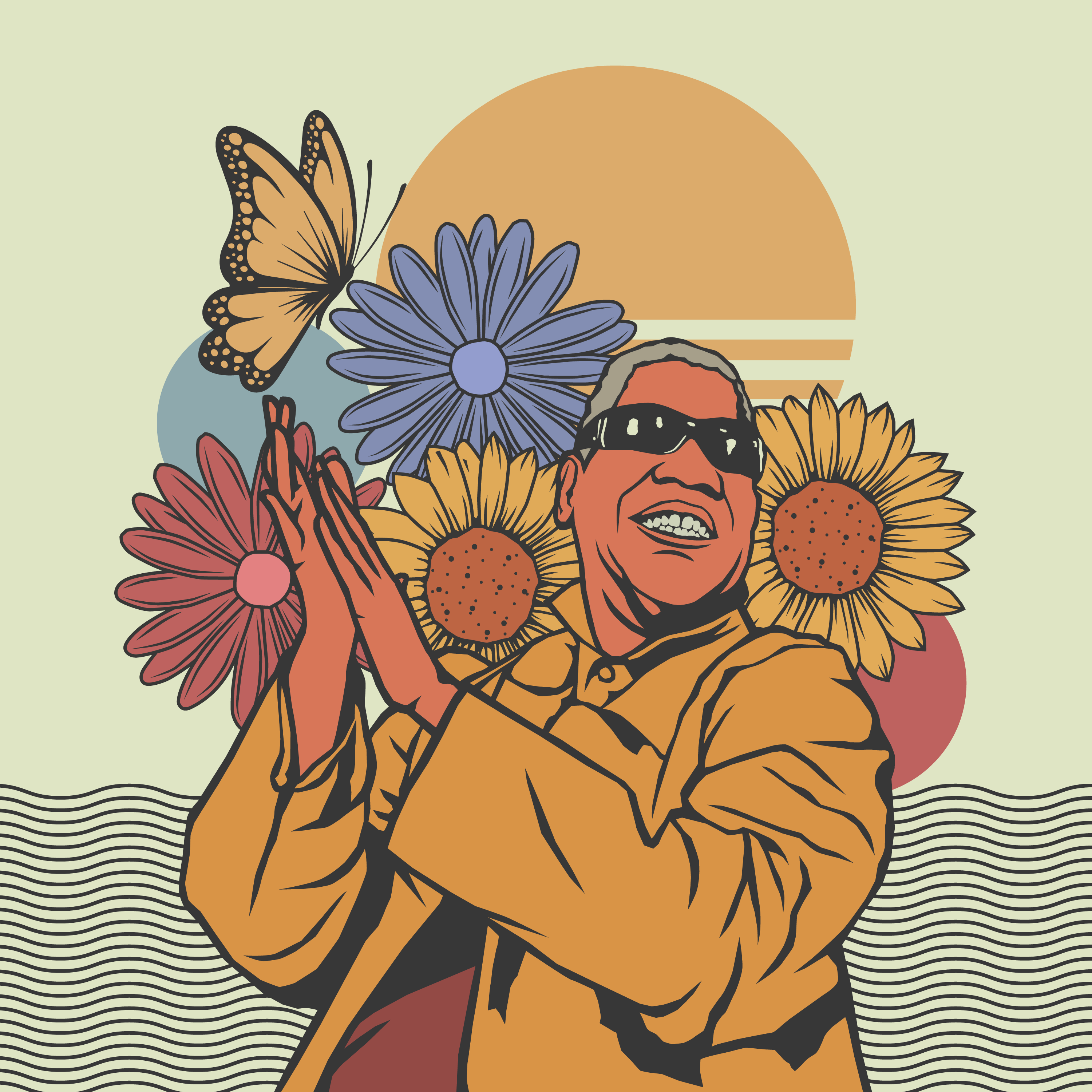 "When you're a trailblazer you take a lot of arrows."
Andre, the man with the 34 shellacked Louis Vuitton's…and an emblem of dignity in the face of prejudice was a man whose spirit was prone to injury in the years prior to his death. When we think of Andre, and the legacy that he leaves, it is difficult not to ignore the new brick that has been pulled from the wall.
With personality and humor, Andre defied all odds as the world's first black fashion editor in a time where black people were held to disdain… paving the way for aspiring young talent today.
The purveyor of celebrity culture committed to beauty and born on the same day as Marie Antoinette never surrendered his pride and suffered a strike just as mercilessly but with the casual indifference of a Tinder swipe. A custodian of the old guard, whose passing signifies the shift in etiquette from handwritten thank you notes to Adobe signed signatures.
An heirloom of the old South who bit his teeth into an industry that had previously starved yet exploited many. A memoir of polaroid photographs reflecting one of his many years in fashion, informs us of the glamour that once was. The glamour that he spent much of his life in pursuit.
The embodiment of black prestige leaves with us with nothing but his memories of opulence… a time in fashion when faxes were sent, and there were charge accounts at Hermès. A time when office desks were spritzed with perfume, dinner invitations came delivered on handwritten stationery, and a bevy of Capote swans were known to be the gatekeepers of the fifth avenue echelons.
"I need 50 franks"
He said when it was time to prepare for Club Sept, the discotheque with the sticky floor and one of his favorite spots during disco era Paris. Andre was the life of most if not all parties, with a voice that could be heard before the first encounter. Towering at 6ft 6 and seated front row at every show…the kaftan wearing master of ceremonies breathed a sense of warmth wherever he went into an industry that was most often icy.  
Starting from humble beginnings, Andre was raised in Durham, North Carolina, and received his early style syllabus from a religious grandmother who was employed as a maid at Duke University. She soaked fruitcakes in bourbon, boiled sheets and successfully imposed a fervent doctrine of self-belief upon a young Andre.
Andre was the official mediator who could sit at a table between Lagerfeld and Saint Laurent and keep the two from throwing plates…a peacekeeper amidst the tulle and chiffon. Dodging a catapult of silk shirts, marked the beginnings of Andre's friendship with Lagerfeld. A friendship that lasted up until Lagerfeld's passing in 2019.
"Soigné" …a favorite adjective, was used for the select designers that caught his eye…and a quip of appraisal from Andre was all that was needed for an eager newcomer to be featured in the pages of Vogue.
If working for Andy Warhol for 50 $ a week at Interview Magazine was not history in the making enough, Andre soon progressed to the offices of fashion publicity in a time when race in America was at its most fragile; and in the pedigree of fashion royalty, was soon acquainted with the likes of the illustrious Diana Vreeland, then editor at Vogue… Bianca Jagger, and a slew of personalities synonymous with the Studio 54 era.
Although his relationships with the upper crust were as delicate as the crepe de chine that he described, Diana Vreeland became a close confidante, and hiring him as an unpaid intern at the Met's Costume Institute saw the beginning of a lifelong friendship. From reading books out loud, to hours spent discussing espadrilles, Vreeland, the former editor was perhaps the first to take note of Andre's talent and was an esteemed ally all throughout his life in the trenches.
Invited to Anna Wintour's wedding in 1984, Andre came dressed in a Christian Dior suit, stamping the envelope of friendship that has withstood decades and has been as complex as the world that Andre notoriously inhabited. A friendship that spanned the globe and that has helped to inform the world as to the possibility of an interracial power couple. Andre and Anna's reverence for style made them inseparable in an exclusive world, but also caused steam amassing towards their power struggle years later. 
The likelihood of Andre surviving today is a question that arises from his passing, and one that is difficult to answer. Considering the speed at which our trends are dictated and the melodrama that results from social media casting a cloud over the press, perhaps the candor that was synonymous with Andre would have been a visage even more challenging to uphold. Cancel culture and digital shows saw the beginnings of Andre's severing with the industry, and after decades of high fashion reporting, Andre was replaced by a persona more tech savvy. Axed at the stake, and banished from the kingdom, a wounded Andre retreated to a manor in White Plains NY, owned by the Manolo Blahnik executives and sublet to him at a price. By the by, Andre the man so revered was denounced and lived out the rest of his days in Bouviesque fashion with memoirs, autobiographies, and an Ugg campaign to keep the icebox cold.
Construct and survival mechanisms aside, how much of Andre did we get to know over the years, and when the sequins fell, who was Andre when the curtain closed? Many designers speak candidly about wanting to be loved by all confirming the reality that people of color must work twice as hard to bag the affections of the many. Coming to fame in the 70s and withstanding the tide of fashion history, Andre witnessed some of our greatest runways and actively celebrated his peers while making everyone feel welcome. A zealous goliath, and one that would not waiver to the naysayers.
Whoopi Goldberg, who received backlash for her stance on race, lets us ponder if Andre's brutal honesty would have suffered the slings and arrows of the woke, with Whoopi being canceled on the spot while other commentary goes left unremarked. The fact remains that the media of 2022 may imply liberty for some, but not necessarily liberty for all. 
As we continue our quest for beauty going forth we must remember Andre and his legacy…"Whatever you wear must reflect who you are." A testament to the individuality that Andre so fiercely championed.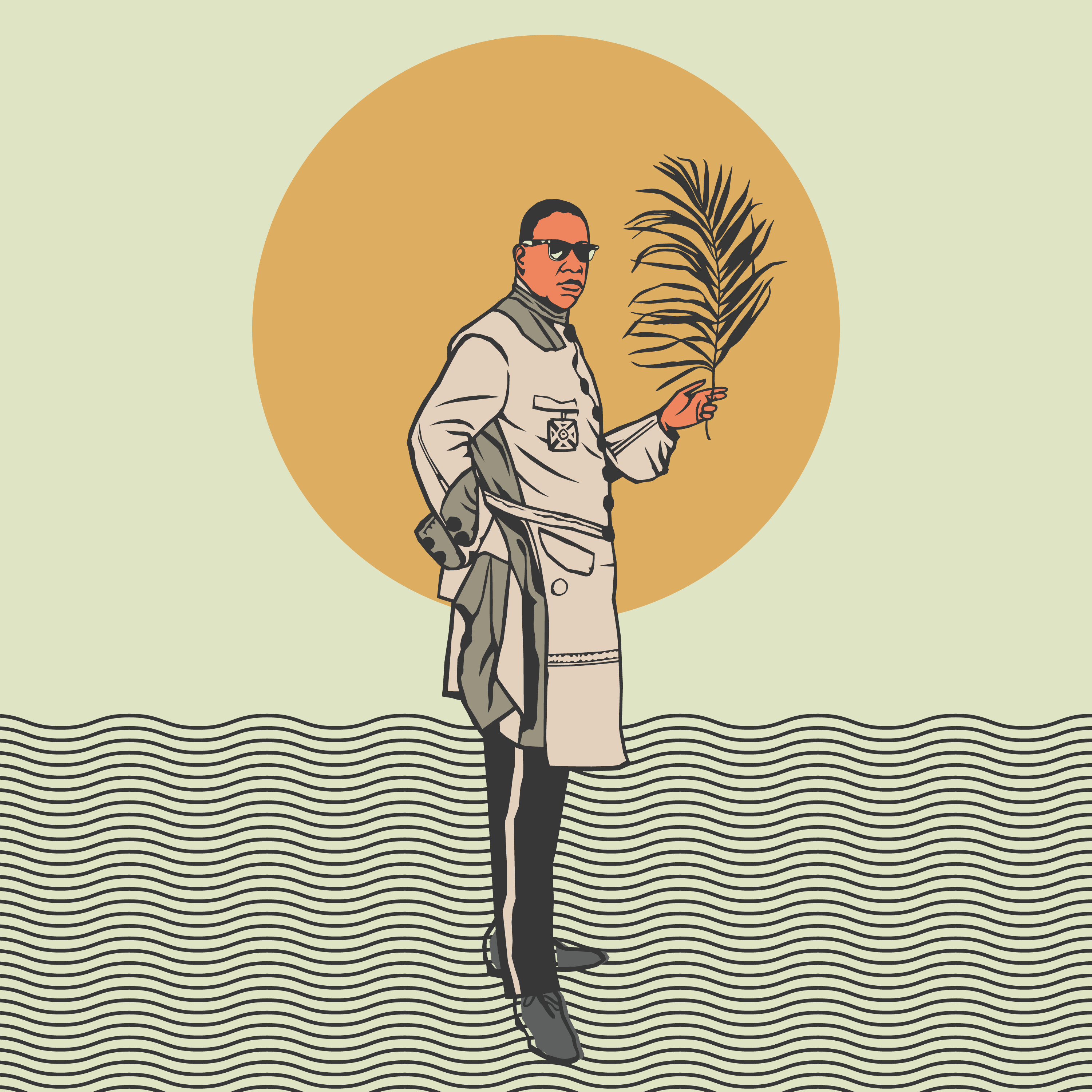 STORY: ALEXANDER MAYS ILLUSTRATION: KOKO WIBERG