Elysia Rotaru seems like she has little time to rest. When she's not in the recording booth doing voice work for Animation and Video Games, she's in front of the screen playing various characters, such as Taiana Venediktov in "Arrow", and whenever she's not playing a role in someone else's work, she's producing and directing her own work, including critically-acclaimed and award-winning short films The Wall and FWD. 
Born to Romanian immigrants and raised with help from her grandmother, Elysia Rotaru was always meant to be a performer, and she went on to graduate as a Bachelor of Fine Arts from Simon Fraser University in Vancouver, leaving her strongest mark on television and streaming in shows for Disney Plus, Turner, Netflix, Fox ABC and more. She can also be seen in numerous feature films including Buddy Games, Cold Pursuit, Dead Again in Tombstone, and Diary of a Wimpy Kid: Rodrick Rules.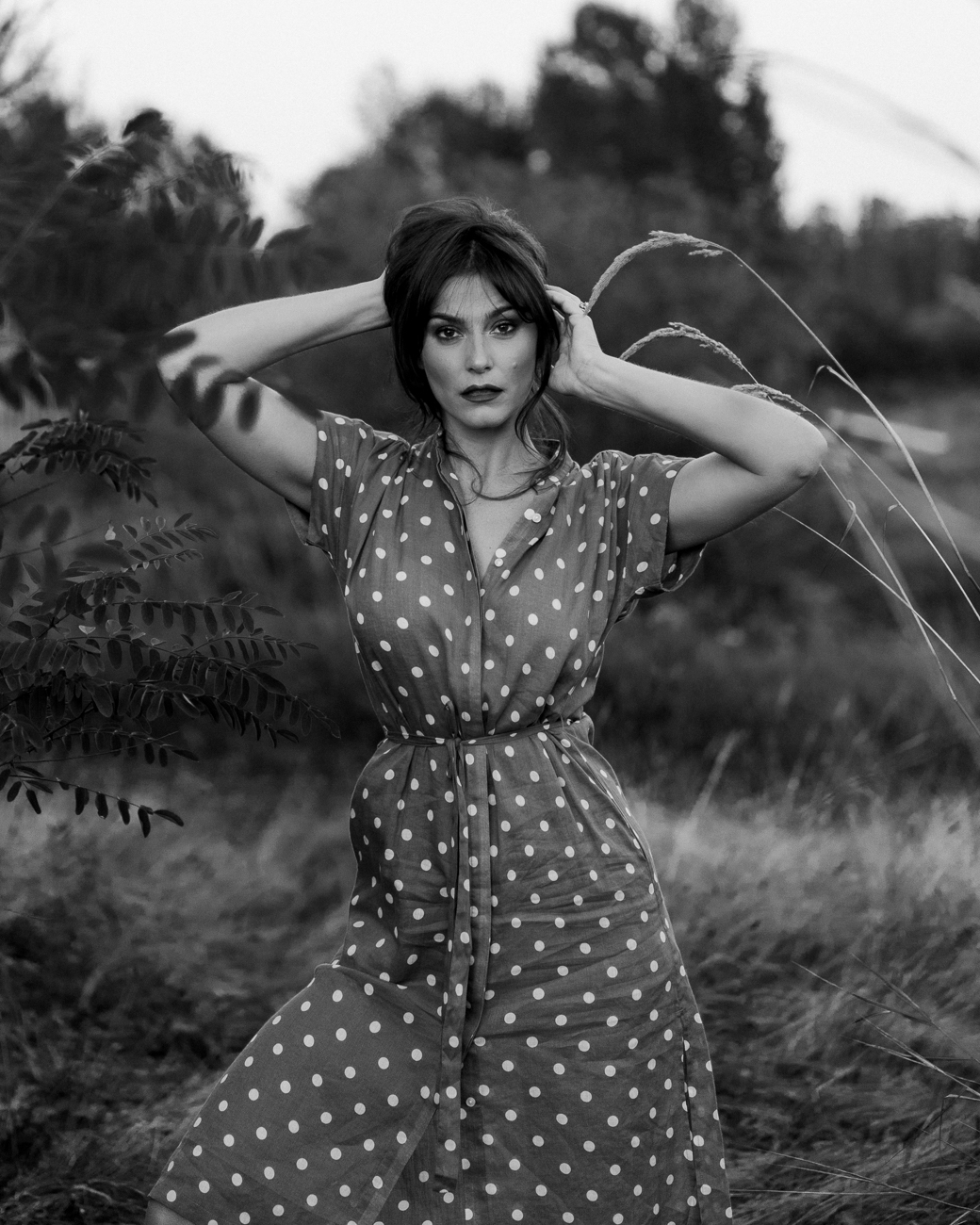 Elysia you are a very complete artist who has diversified your participation in movies, series, character voices, etc. How would you define yourself artistically? 
Artistically, I'm always interested in expanding my tool kit, learning new skills, and collaborating with other creatives on many mediums. Hopefully the energy I have around "the work" takes me to new heights with my career in the future. Directing and producing are definitely some goals. 
What attracts you to a role or a project? 
The story is very important, and I always really like to know who's involved. That's a big part for me. I'd like to see who I'm gonna be spending a lot of time with over the weeks of a project. I also look at if it's a role that I haven't played before in terms of stereotype or archetype, and how the project will challenge me creatively, physically, etc. 
According to your beliefs, where does the success of an artist lie?
I think it comes from many sources; internal as well as external influences. One of the biggest things that I've learned is that, for me, creativity is fueled by rest, and from living my life – learning new things and growing my knowledge, traveling, having friends from all walks of life, etc,  so that when opportunities and stories come my way, I might just have a little bit of an understanding of where those characters are in the world, and what kind of life they live. I also like to conduct research for specific projects. Take KILLBIRD for example. That world and character were so foriegn to me that I needed to do a deep dive into that world.
We know when you are not in front of them, you are behind cameras producing short films. How has this experience been for you?
So magical. I love the organized chaos of it all. I started producing with my friends, and nothing makes me happier than working alongside people I love and admire. So this is definitely an area I'd like to explore more with them and other mentors. 
The need to give men and women the same opportunities within the industry has been a heated discussion in recent years. As a woman who has experienced different roles in it, what's your opinion on this? 
As for showcasing women in the industry, sure there are some steps I've seen that are positive, but the industry still has a long way to go in regards to representation, especially when it comes to women of color and LGBTQIA+ women. Their voices and stories need to be heard.
Which of the characters you have played so far shares the most features with you? 
Probably voicing She Hulk in Marvel Super Hero Adventures. I'm strong and I always like helping people. I'm also always down for being out in the sun with great shades on. 
If today you had the opportunity to tell a story through a film, what would it be and who would star in it?
It would definitely have to be something to do with my family…maybe a documentary. There's so much that I still don't know about my family history, considering where they came from, so I would love to try and unravel more of that story. It could be fun, maybe awkward, maybe unsettling, but definitely entertaining. 
We would like you to respond to some "Ping Pong" questions
– A fact that has marked your life
Becoming a mother.
– Something you regret: 
Being a bitch to people who didn't deserve it.
– If you could have a conversation with somebody alive or dead, who would it be
My Oma, she's dead.
– Three things you like about yourself:
My twisted sense of humor, my drive, and passion.
– Favorite book ever: 
The Secret Garden.
– If you were able to change something in the world, what would you change?: 
Oh, this is a heated question for me right now. But let's start with excessive human greed! 
– If you had ten seconds for a wish, what would you ask for? 
Well now…that's top secret, but it's definitely positive and has to do with humanity. And I wish for it daily.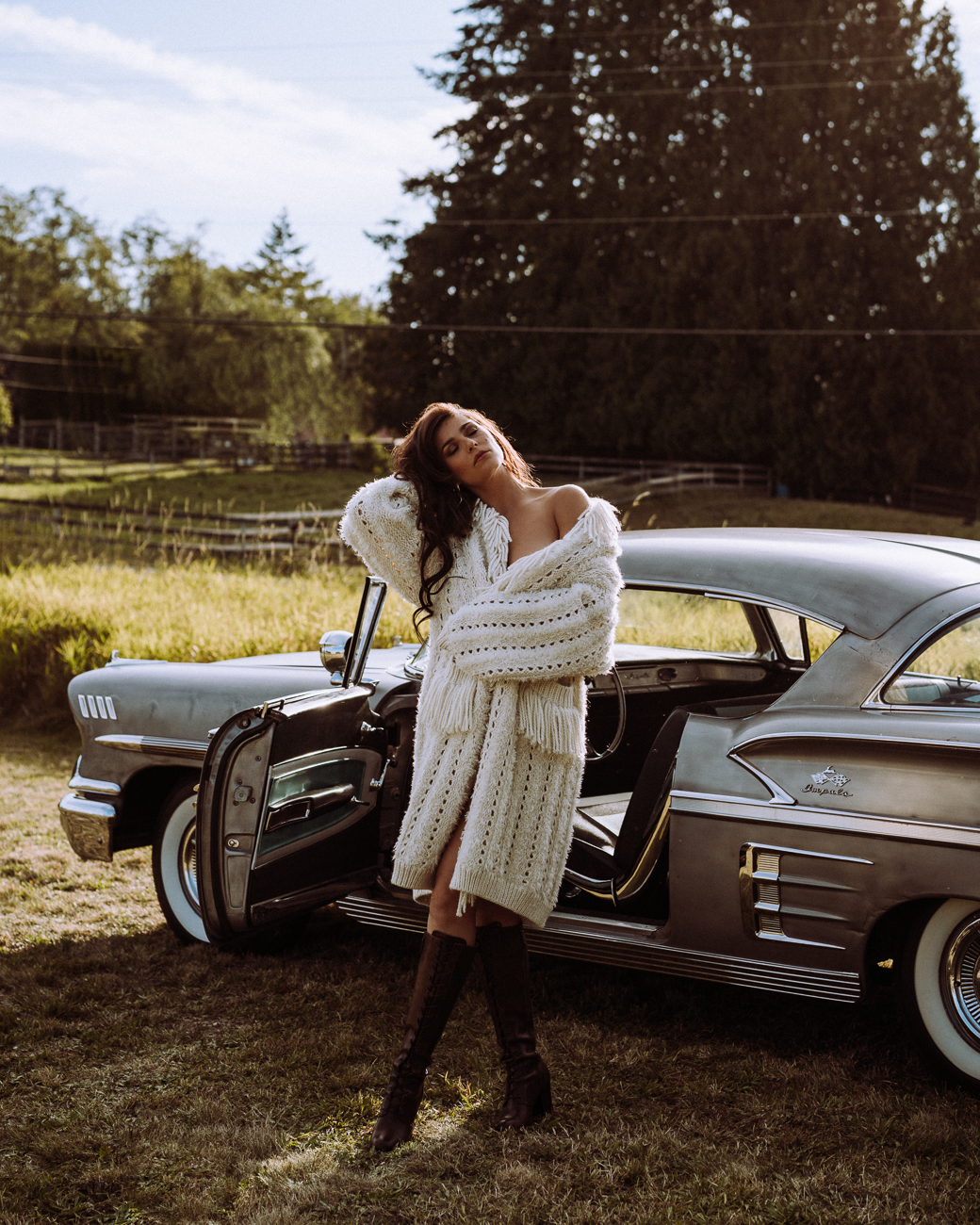 CONNECT WITH ELYSIA ROTARU