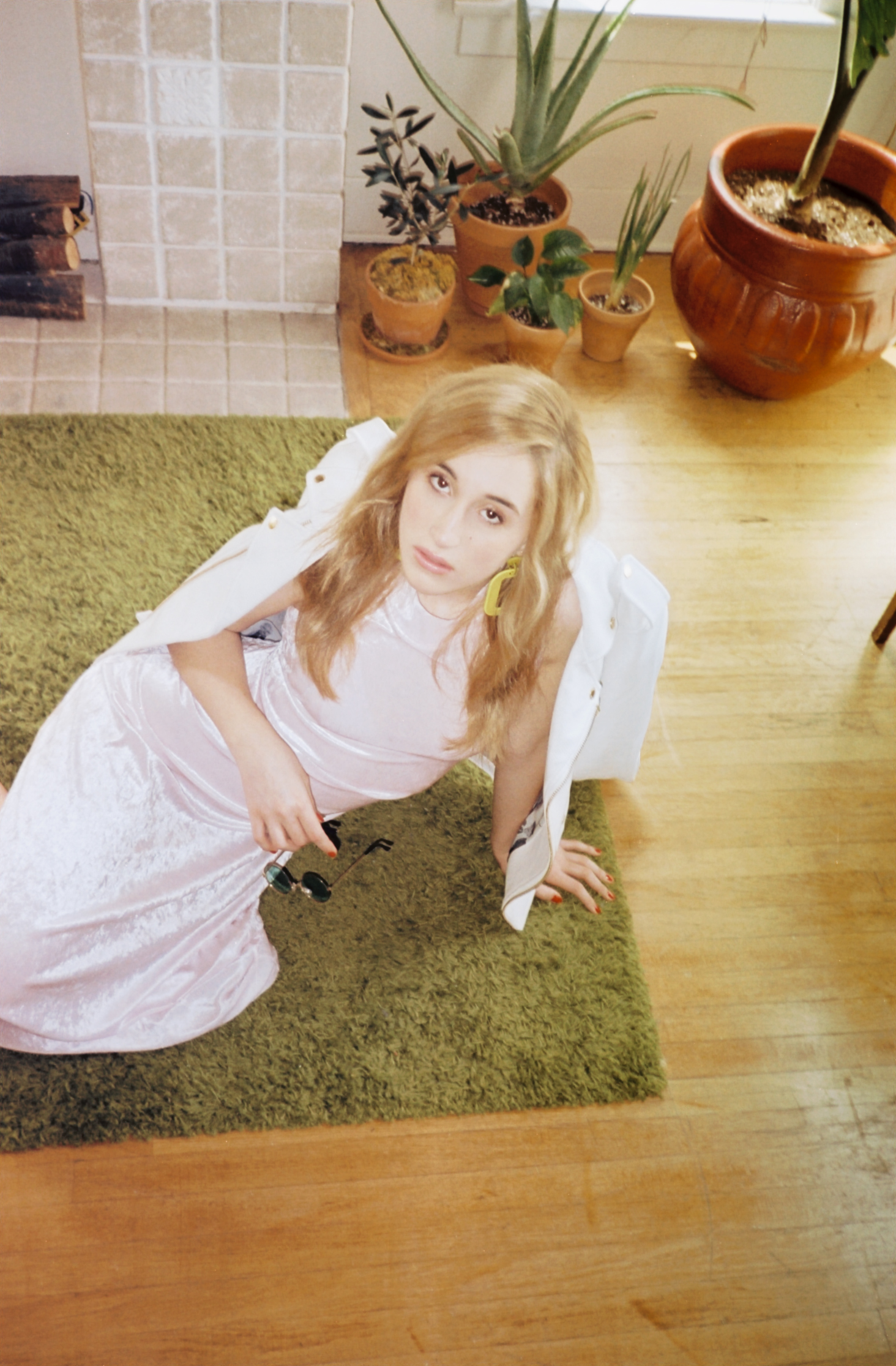 earrings, TOP SHOP  top, MANOKHI  pants, VINTAGE
story / Gina Tron
photos / Kristy Benjamin
styling / Chaine Leyendecker
makeup / Kindra Mann @ Tomlinson Management Group
hair / Brian Fisher @ The Wall Group
producer / Koko Ntuen
In case you haven't already figured it out, Harley Quinn Smith was named after the Batman villain Harley Quinn by her parents, filmmaker Kevin Smith and actress Jennifer Schwalbach Smith. Luckily, the name really resonates with the 16-year-old actress.
"She's not doing any good for her community, but at the same time I've always looked up to how cool she is," Smith says of the comic book villain. "She's insane but she's still just this powerful, brave, badass character, and I just love her so much." Unsurprisingly, playing the character is one of the top three goals she has for her career: "I feel it's necessary to play Harley Quinn… It must happen."
The young starlet's second goal is to become a successful animal advocate, which includes opening a no-kill, non-profit animal shelter and contributing to banning the ivory trade. "I'm really a huge advocate for animals and I feel it's like my job or civil duty to speak up for them," the actress explains. "I would love to adopt as many animals as I can once I leave my parents house… I want as many as my heart desires!"
As for Smith's third life goal, she'd love to someday host Saturday Night Live. "[That's] been one of the biggest things that has shaped me into the actor that I am," she declares. "I have been so influenced by the show, and I just admire every single actor's ability to move so quickly while live and still maintain the best comedic timing and humor that television has to offer."
And she's on her way: In 2001, the rising star made her acting debut in her dad's film Jay and Silent Bob Strike Back, playing a baby Silent Bob. In 2004, she landed an uncredited cameo in Jersey Girl and, two years later, nabbed a small role in Clerks II. But Smith realized that acting was her truly calling after her famous father asked her to be in a small scene in the 2014 horror-comedy, Tusk. "It was really clear to me that I wanted to do that for the rest of my life," she reveals. "I felt like it was the only thing I could do because I loved it so much."
After her role in the Justin Long and Johnny Depp-starring flick, she began taking more acting classes and got involved in the theater program at school. This year she stars in two more of her father's movies, Yoga Hosers (in which she is one of the leads) and Moose Jaws. But while Smith often works with her dad, she has only ever watched one his classic films: Mallrats.
"I was told when I was little not to [watch his films] because I would be scared," she explains with a laugh. "My dad asks why I don't watch his movies and I say it's because I have this thing in the back of my mind that I'll never want to talk to my family again if I see the films."
However, Smith says she does have loose plans to watch another one of his films eventually: "I know that has affected a lot of people so I feel Clerks is probably something I will see someday, but I'm still scared."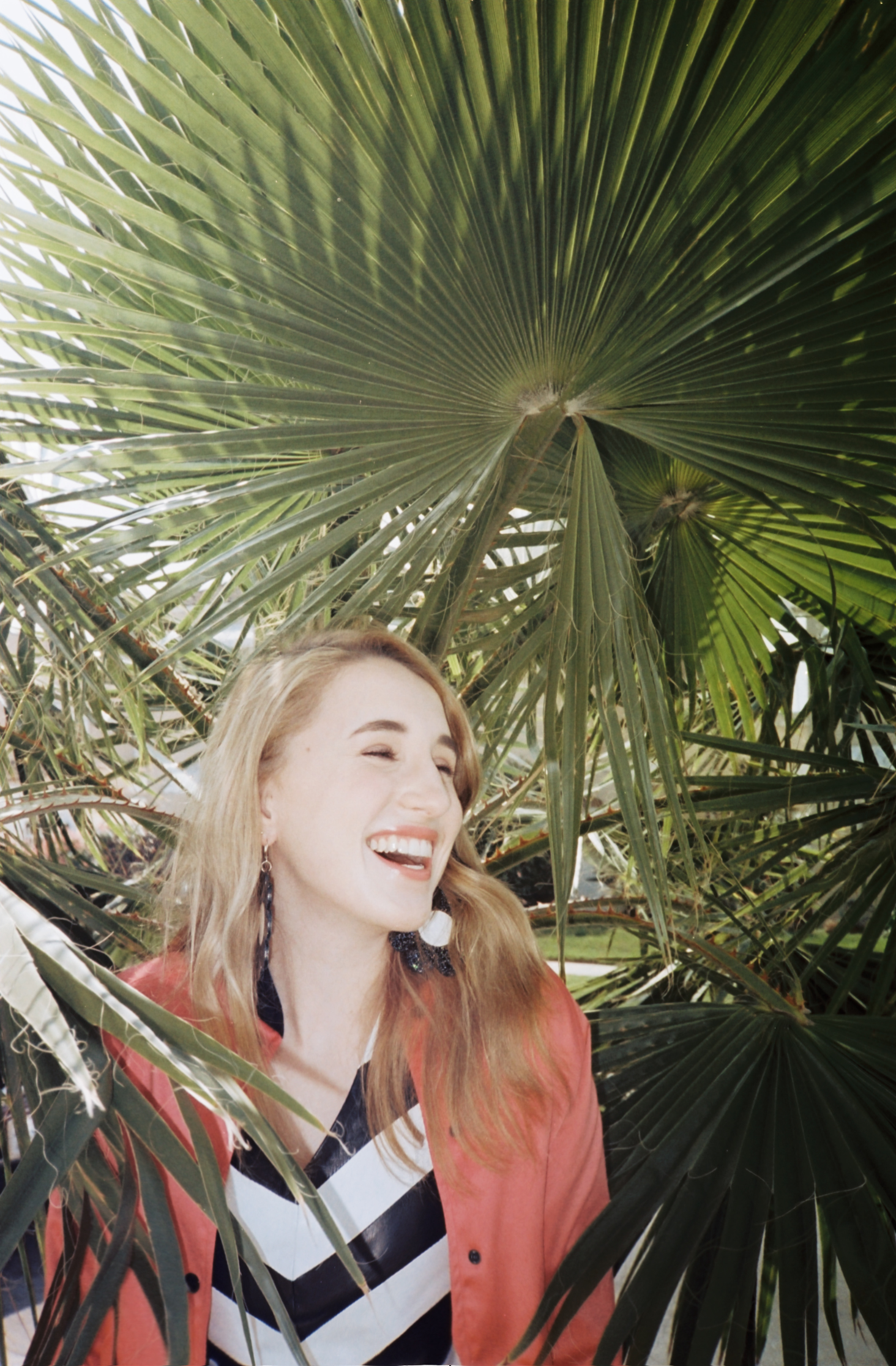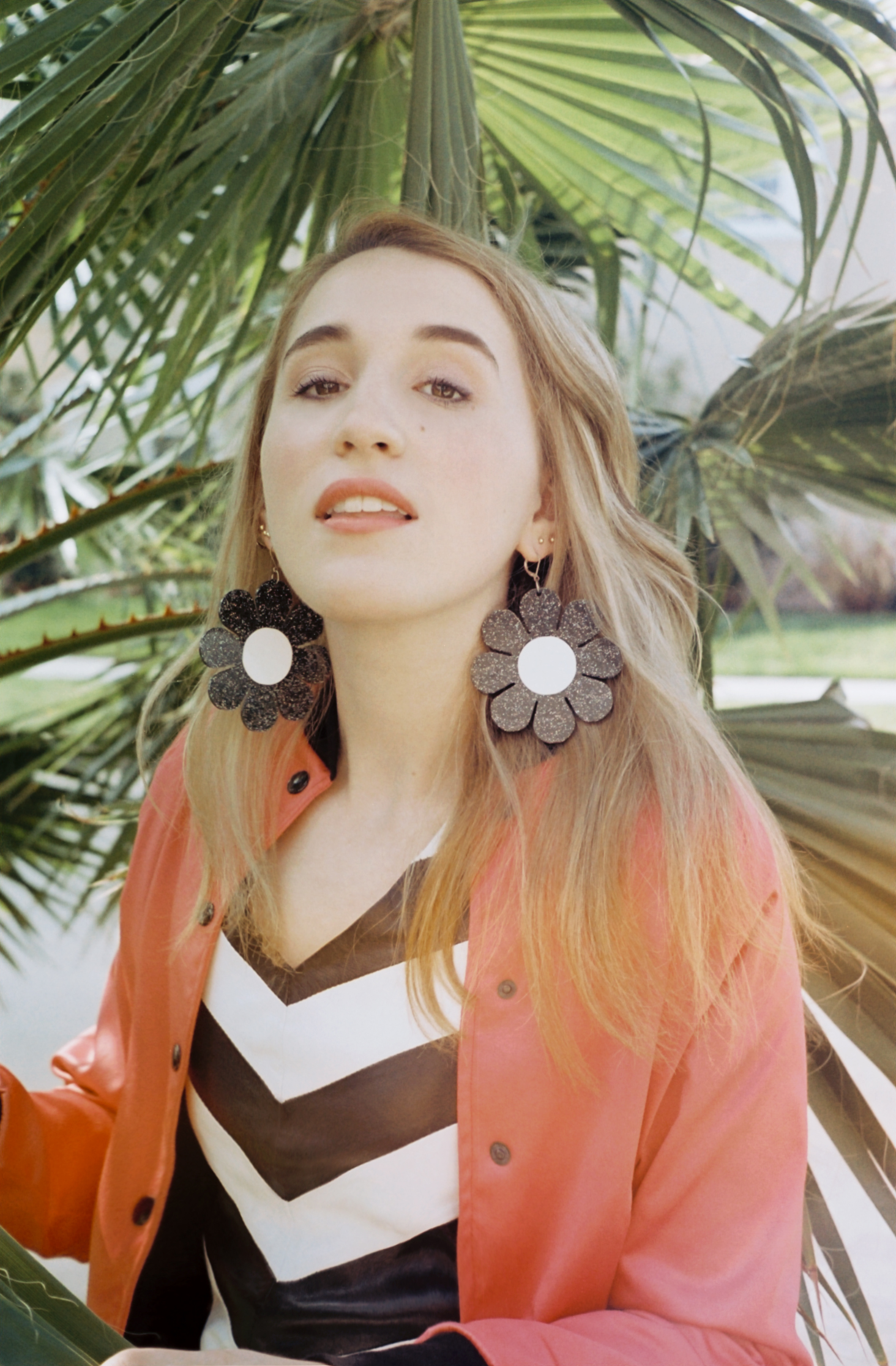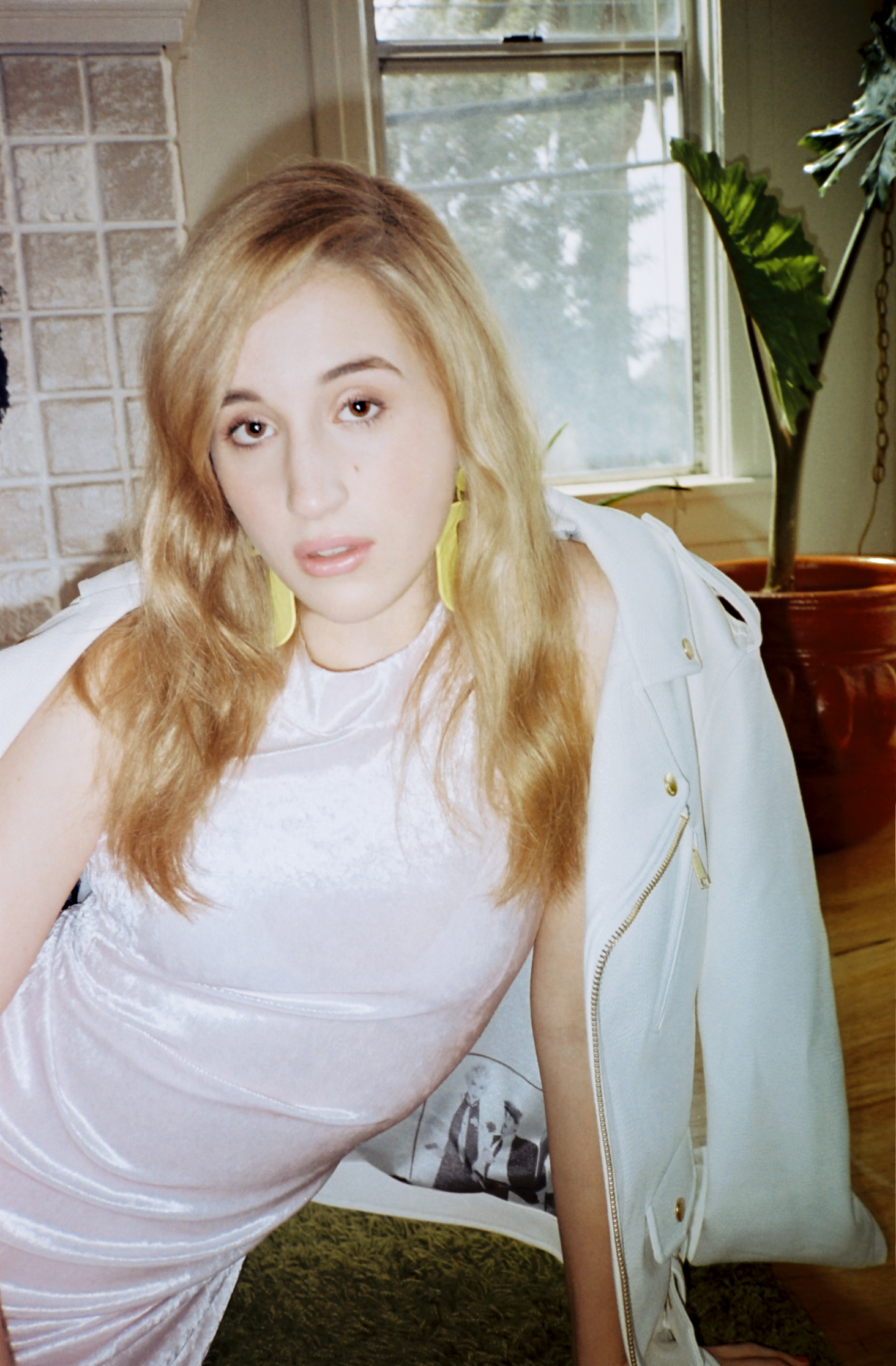 The actress adds that it was during her collaboration with her dad in Yoga Hosers in which she learned to appreciate his talents. "I know that so many actors that work with him are always really appreciative of his techniques and ways of going about directing people, and I got to fully understand why people say that. It's because he's such an understanding person who wants to please [others]. He doesn't belittle anyone and he's never trying to demean anybody's talents."
As the conversation switches gears, Smith plays with her pet rabbit and talks about her upcoming plans to attend Coachella. "I'm so excited because Ice Cube is gonna be there," she gushes, sharing that the rapper and his group NWA are her favorite role models. "I've always admired them because I'm a huge believer in speaking in what you believe in and bringing about societal change. They had the courage to say what a lot of people were thinking, even though it was dangerous. I've always been a huge believer in going forward and supporting what you want to support and bringing about change… For that reason, they have always been a huge inspiration to me."
Another of Smith's inspirations? Margot Robbie, of whom she is a huge fan and who plays Harley Quinn in the upcoming DC supervillain smash, Suicide Squad.
"I love her so much that I watch The Wolf of Wall Street an insane amount of times just because I love her in that movie, and you can see her fully transform into someone that she's not," the actress explains. "It's just really awesome when actors go full out and change their voice and change everything to fit the character, and I feel she is someone who isn't afraid to go full out."
While Smith can relate to the ideas of transformation and extremism as an actor, she is quick to insist that off-set, she's very much a typical teenager. And despite missing a lot of school for acting gigs, she feels has a relatively normal high school experience, sharing, "I definitely do all the work that comes with high school."
As for her free time, she says she does not engage in parties; instead, she prefers to go to go out to eat with friends in ambient restaurants. And like any modern teen of the digital age, she laments that one of the greatest challenges she sees her peers face is online bullying.
"I find that cyberbullying is even worse than interactive bullying because you can say anything you want over the Internet," Smith expresses. "There's really no consequences… You have this invisible shield that let's you say whatever you want and it hurts so many people."
Having been bullied online before, she has even considered deleting her Instagram: "It was really getting to me. I realized after a while that if I deleted it, then I would just be letting them win and letting them get what they wanted, so that wouldn't be cool. I don't want them to feel any satisfaction."
At the end of the day, Smith shares that she hopes kids don't internalize the horrible comments they may endure online. "It really doesn't matter who they are or what they are saying," she maintains. "They are just angry, sad people trying to bring you down."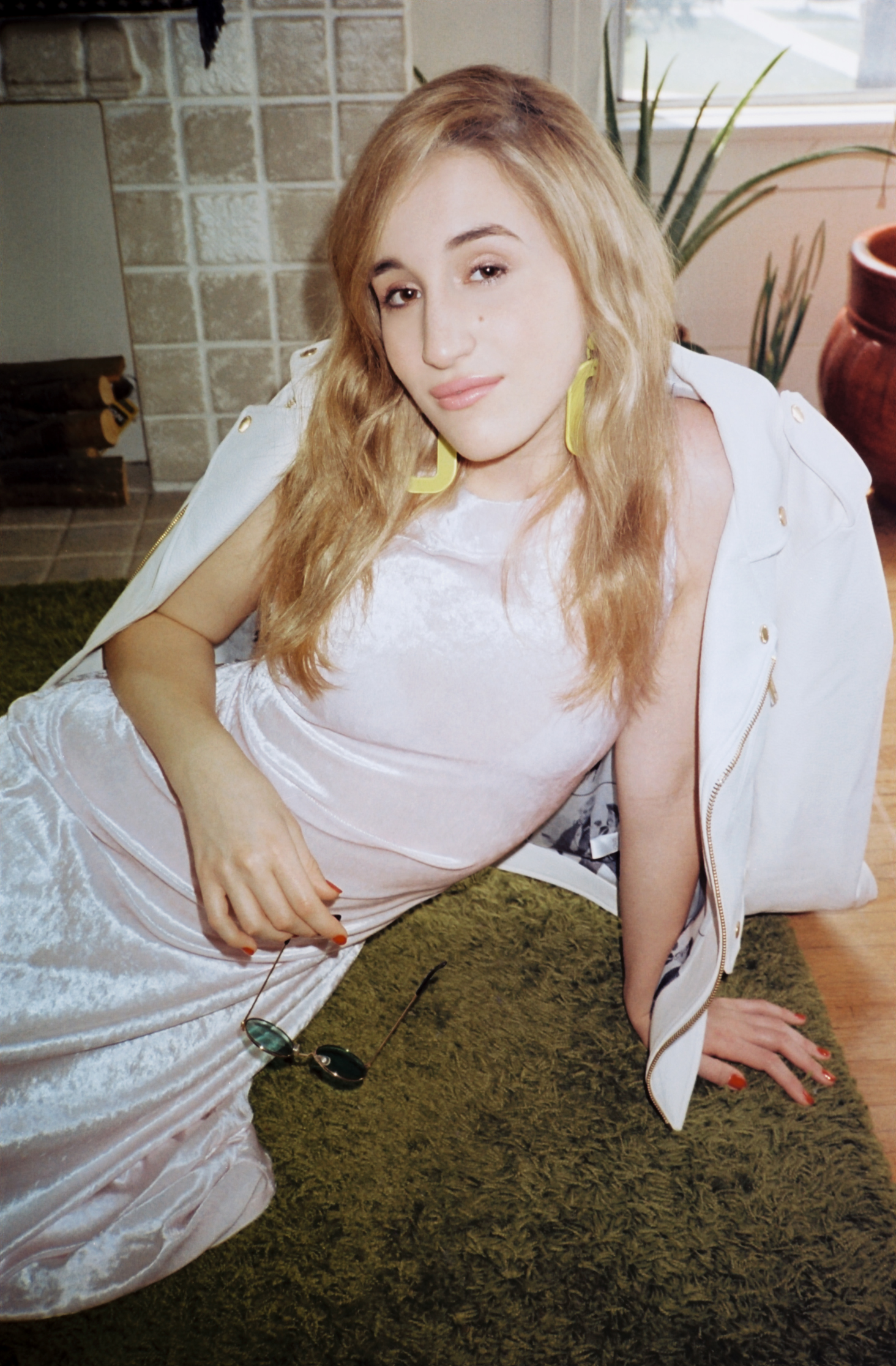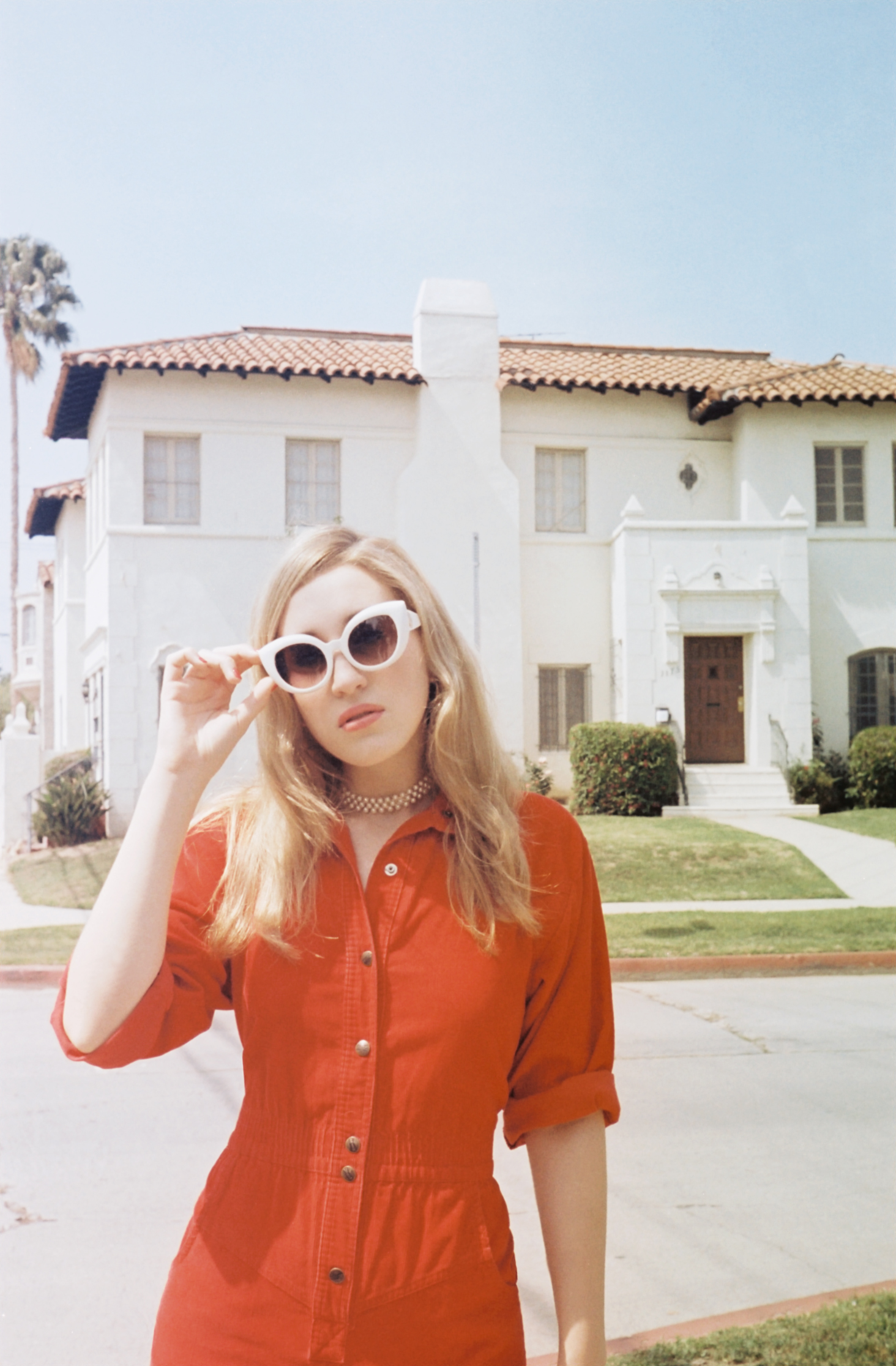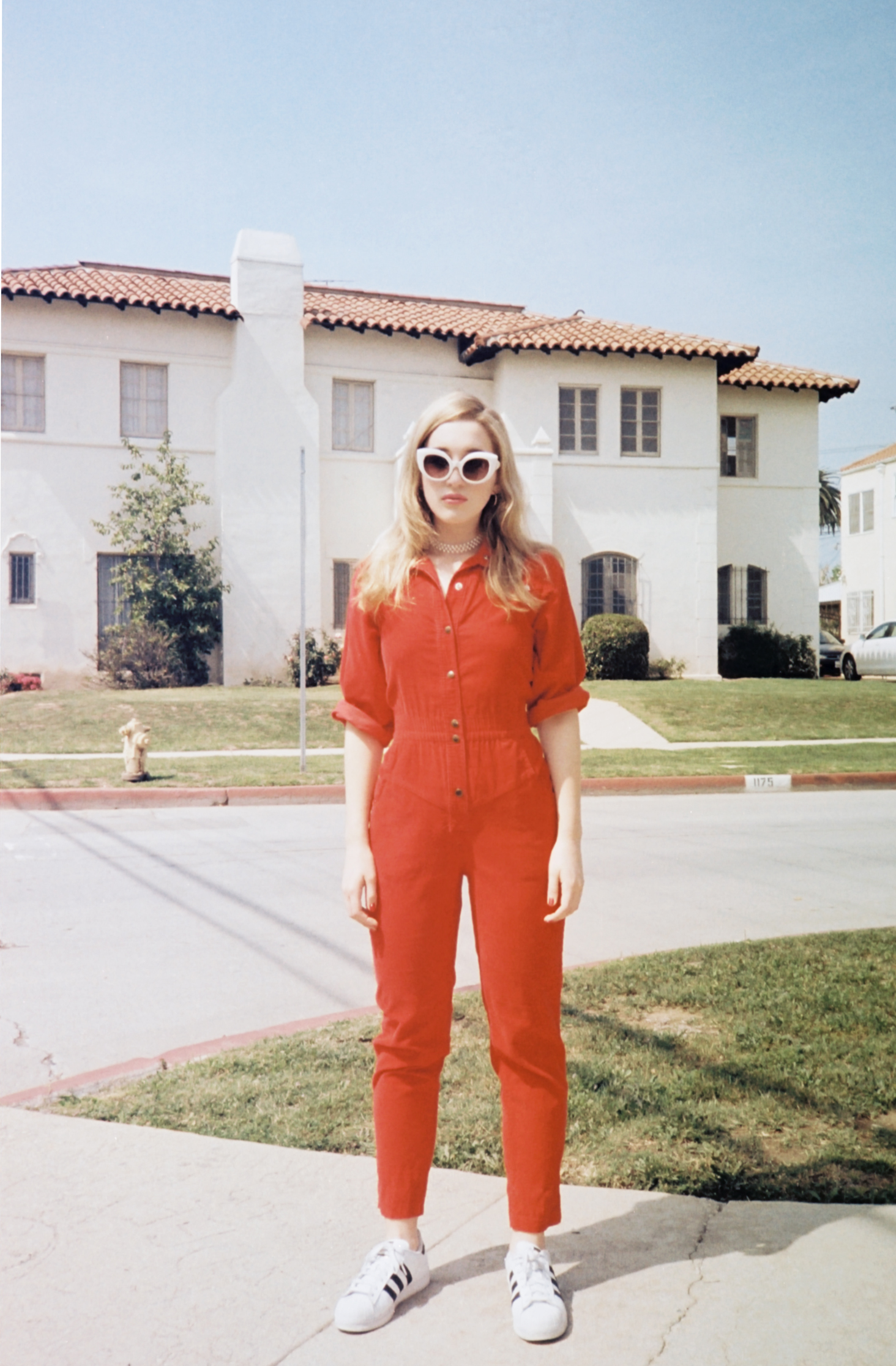 sunglasses, CRAP EYEWEAR  chocker, NASTY GAL  jumpsuit – VINTAGE  shoes, ADIDAS
earrings, TOPSHOP  dress , BLANK STUDIO  jacket, JOYRICH