ZØYA knows what it's like to come back in from the outside. The Belarus-born and raised musician navigated her way through her new surroundings in small town USA feeling dejected and unappreciated.  After graduating from George Washington University with a BA in Political Science in 2015, she turned back to her first true love of music making synthpop ballads that could have served as her superpower as a youngster. 
Since then she has gone on to release acclaimed EP's, gone viral on TikTok, and shared the stage with DNCE, Tegan & Sara, and Fetty Wap. In her new track, I AM BEAUTIFUL, ZØYA takes us on her journey to find self-love and overcome the hate she's faced as an outsider and immigrant.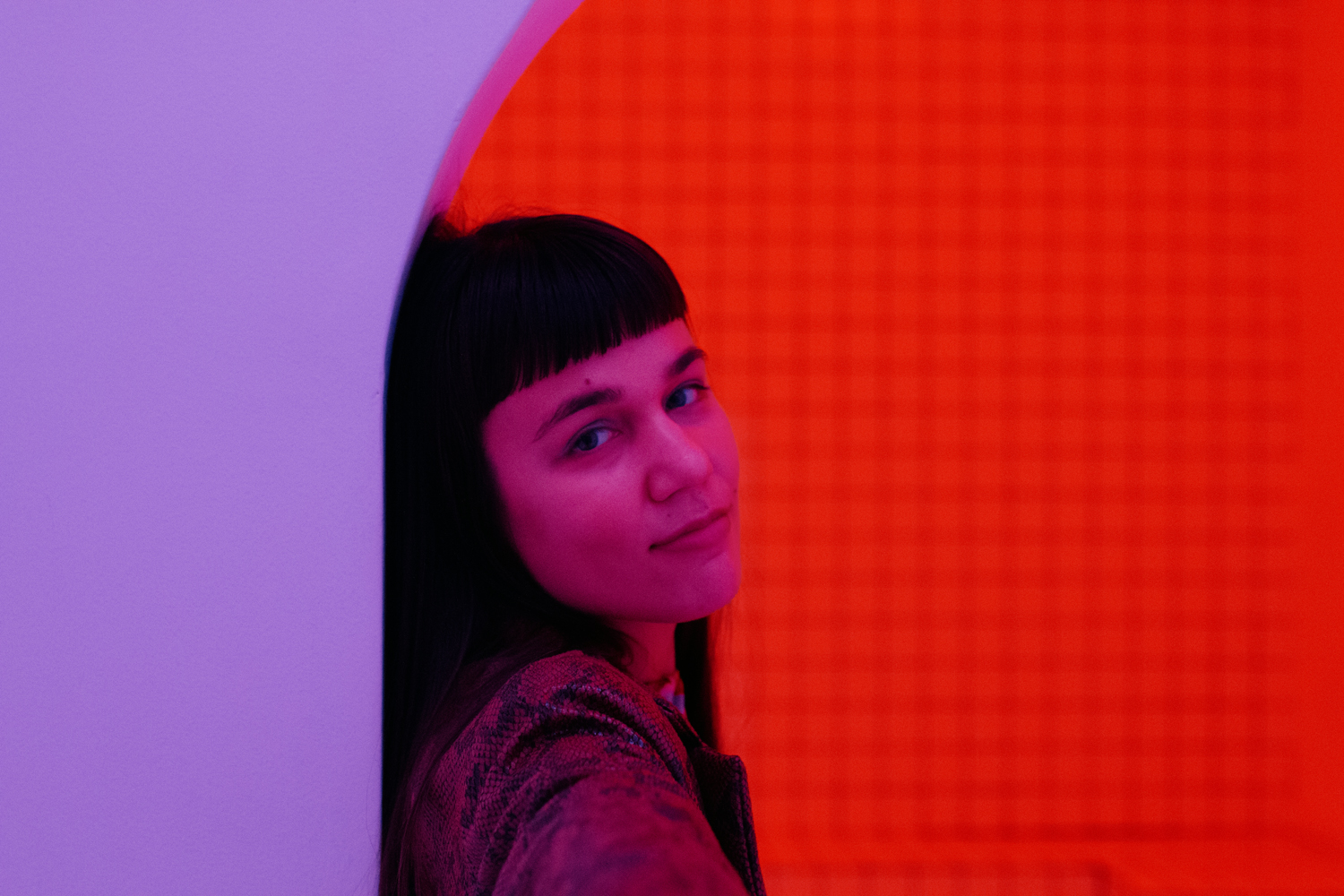 How did Belarus influence your desire to create?

Well, I was born and raised in Belarus. Back at that time, I was still learning piano and ballet/dance, and then I moved to the US in 2004. That's when life happened. Eventually, I got into songwriting. I started singing and writing songs about my internal struggles, direct experiences with bullying, and heartbreaks I've been through in school as an immigrant teenager. That's when I felt like I wasn't really welcomed and wanted here. I was homesick and depressed and music was my therapy.
I AM BEAUTIFUL is such a power pop anthem. It feels reminiscent of the early aughts. What music made you want to create?
Initially, it was written in a sad, ballad-like style, but eventually, we decided to speed it up and make it more upbeat and anthemic. "Love Is a Battlefield" by Pat Benatar and A-ha's "Take On Me" were my inspirations/references for this one. I was inspired by 80's synthwave, but at the same time, I wanted to bring back some modern pop elements to it and still make it sound a little edgier. It was quite a creative process and it took a bit of time to find the right sound.
What feelings do you want to evoke in people who listen to I AM BEAUTIFUL?
I want people to feel loved, and wanted, and that they belong after listening to this song. They should not be afraid to affirm that they are enough. I want everyone to believe in that and step into their power. Also, real beauty is fragile and vulnerable. It's from within and it doesn't have to be perfect. Even caterpillars turn into beautiful butterflies after a while.
What other rituals do you do for affirmation?
Intentional daily meditation, prayers of affirmation (staying connected to God is everything to me), journaling and writing the things that I am grateful for and that bring me joy. Fitness and working out help me feel good, mentally and physically. It makes me feel strong, confident and energized overall.
How has as social media like TikTok opened new avenues for your music?
Oh yeah! So one of my songs called 'So Far Away' got organically picked up on TikTok back in 2019. To this day, it has more than 75K organic video created on TikToK. It kinda got viral at some point and made it to the "TikTok Top" songs. Eventually, it got discovered, licensed, and used by major beauty brands like Benefit Cosmetics and Dove. For that reason, I don't really mind TikTok at all! Haha.
Does political science ever bleed into your music?
Technically, yes. I write about complex social issues like mental health, bullying, emotional and verbal abuse, exploitation, and my immigration journey. I think all of those themes have found their way into the political science arena.
What are the feelings you get when you are on stage performing?
I get super euphoric and excited on stage, but I'm always very present and personable with the crowd. It's like I'm about to explode with so much joy and happiness and bless the crowd with that, but I still wanna give all of my heart in my performance and make everyone feel empowered and connected to my music at the same time.
You seem so multi-faceted, are there any other pursuits in life you would like to pursue?
Thank you! Yeah, one day I'd like to manage my own record label or something. I'd love to help creatives and artists with resources, develop talent, and maybe even curate spaces and shows for artists who I believe in. I actually tried it out before and I enjoyed it! I co-hosted a fun, sold-out backyard show event with a friend of mine called "DeLAyed" during the pandemic and it was a success. Also, I'm into design and I'm kinda going after it now, but I'd like to delve more into creative branding, illustration, and typography and start doing it on a freelance level.
Tell us something no one knows about you.

My middle name is Valentine and I kinda hate watching sports on TV!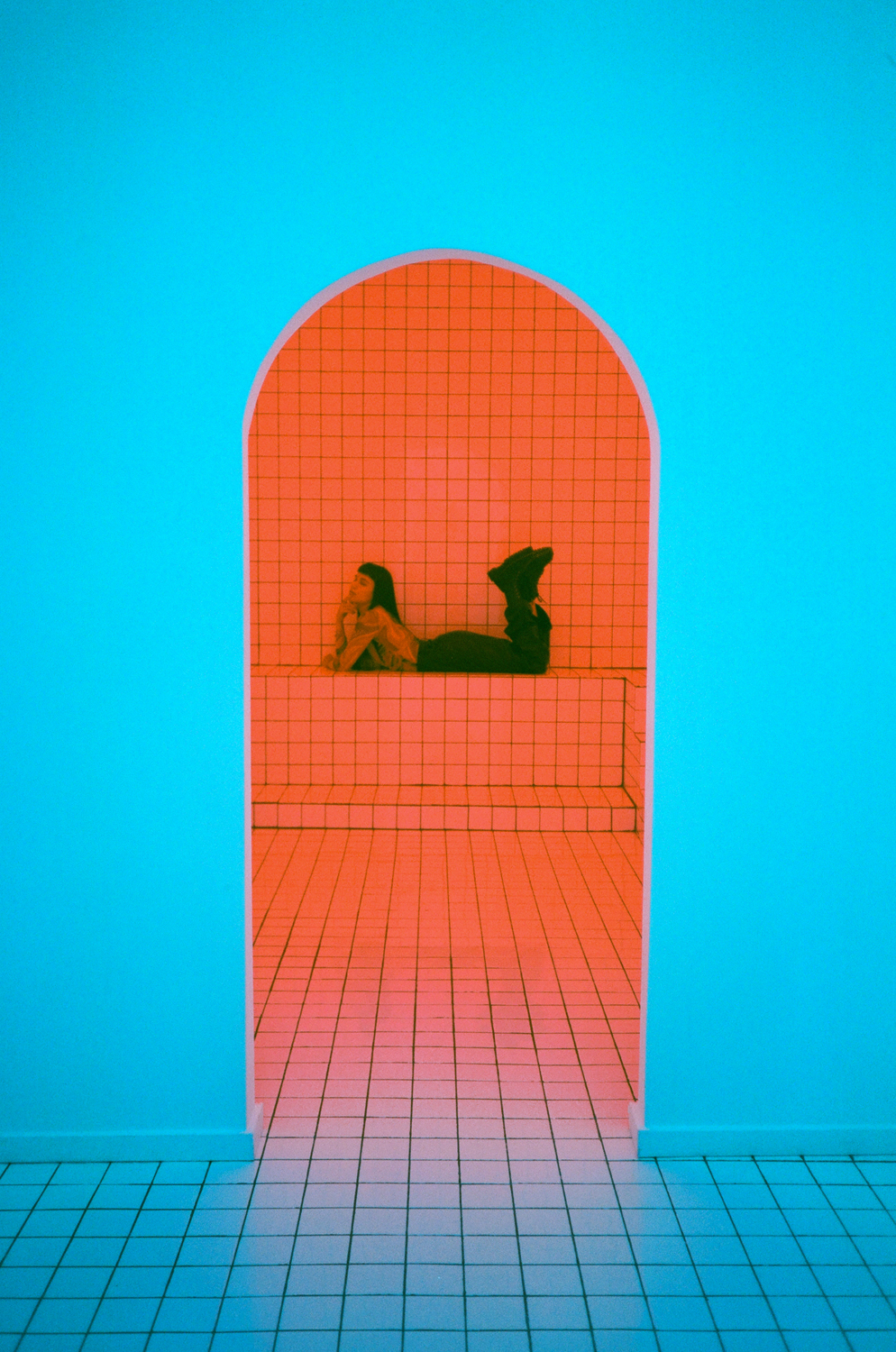 photos:  Frederick Ryan Cochran story: LADYGUNN
CONNECT WITH ZØYA: