YOUR ANGEL is an ethereal pop project and the true passion of L.A-based artist Maddy Boyd. Her humble artistic beginnings in her hometown of Santa Fé saw her Busking for curious tourists and bemused townies outside of a local Starbucks – surely not for whatever pittance of revenue that brings, but for the sake of experiencing for the first time what it was like connecting with someone through the music pouring out of her soul.
But little Santa Fe could only carry her for so long. As soon as she turned 18, she gave in to The siren's call of the city of Angels, where dreams are dashed and wishes are fulfilled in uneven proportion, though for Maddie it seemed like the former was slowly appearing within reach, as she found herself playing with cult-classic indie rock bands such as Surf Curse and Currents Joys.
There are many sights in L.A. Every dream you can conceive is for sale around the corner, and In the grand bazaar of cross-cultural and cross-perspective exchange that is the Pop Genre, there are spices galore for one and all to sift and pick through. In the winding and colorful streets where the fragrances of the various musical arts meld, the pulsing rhythms and bustling murmur of synths often take in unsuspecting visitors as apprentices, and much like the musical production that they borrow and sell, they pass these apprentices around from stall to stall before spitting them back out onto the main boulevard, now turned expert wordsmiths and sound hagglers in their own right.
Out of the Diversity of influences they come. laying down their unapologetic works of art out for the hungry and thirsty travelers of the Pop realms. YOUR ANGEL descends from among them in her own ethereal resplendence…
Your Angel's "You Never Say Sorry" is as heavenly and uplifting as the author's moniker will imply.  The track is the first single on behalf of her upcoming album and -through its baroque vocal undertones- pins a cathartic but graceful outpouring of emotions stemming from the experiences found in a one-sided relationship, where the other person doesn't truly value you or respect you in any meaningful way. "The song explores toxic empathy and avoiding voicing how you're feeling in order to cradle someone else's ego." YOUR ANGEL reveals.
In her video, she comes forth like an alternative dream-pop Britney Spears, clearly paying homage or at the very least referencing a previous era that clearly means a lot to her today. With the very intentional -but also very subtle- visual similarities to early 2000s' pop music videos add a bit of additional levity (and even sensuality) that complement the lush vocals and exciting synth rhythms.
"You Never Say Sorry" was Written by YOUR ANGEL and Produced in collaboration with Stephanie D'Arcy and Nick Noneman. Supported by Grass Fed Music Mgmt and ONErpm distribution.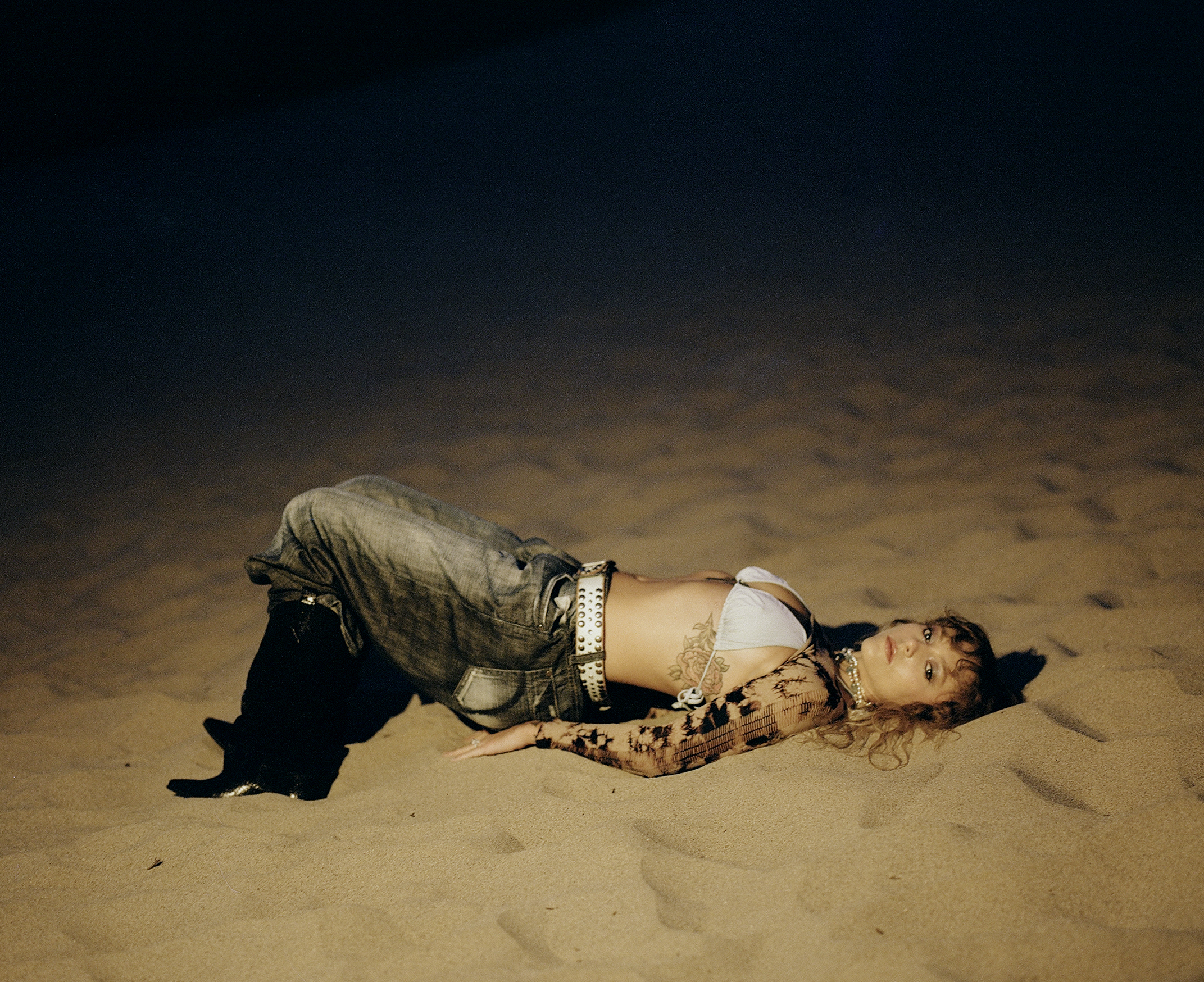 Story : Samuel Aponte photos: Rachel Filler 
CONNECT WITH YOUR ANGEL