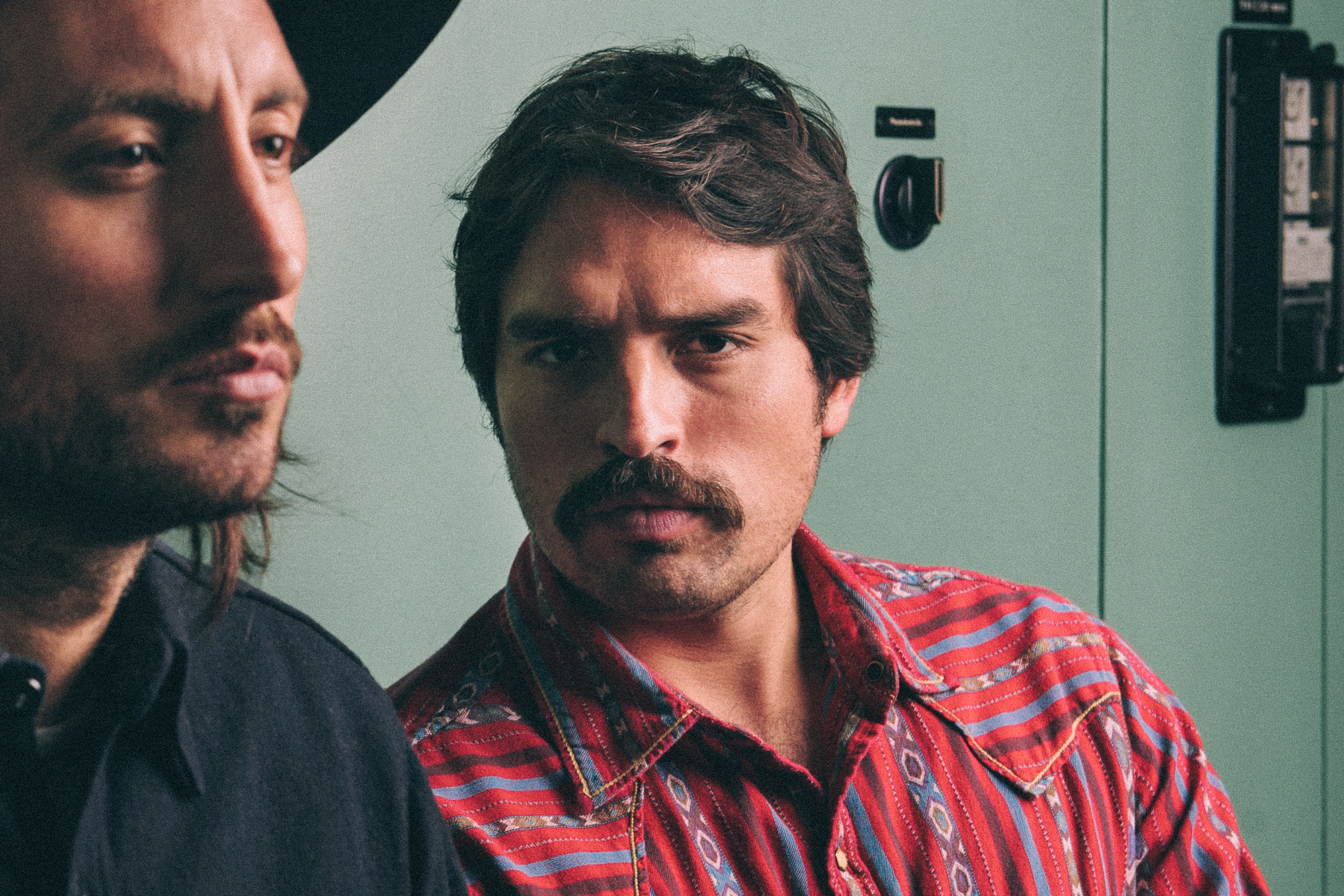 Two brothers, two guitars, two distinct identities, who become one soul when they compose music. Stephan and Alejandro, are the Hermanos Gutierrez, an instrumental music band with an unmistakable genre that is rooted in Western and Latin American sound. Born from an Ecuadorian mother and a Swiss father they grew up being forged by both cultures, bridging between two worlds, both of which are home.
Their mix of identities, that constant search across different countries clearly emerges in their songs. Their music takes the audience on an intimate journey through time evoking remote spaces. A magical sound that touches the heart, that sparks passion and nostalgia. An open invitation to a constant dialogue of melodies and instruments.
Playing together since their early childhood, a profound musical and interpersonal symbiosis ties the two brothers. If one of them has a melody, the other one completes it with harmony. There is a deep understanding between the two of them, without any need for words.
Active as a band since 2015, they have recorded four albums: "8 Años" (2017), "El Camino De Mi Alma" (2018), "Hoy Como Ayer" (2019), and the newly released LP "Hijos Del Sol" (Children Of The Sun).  A body of work that has been inspired by their journey through the vast natural landscapes of Mexico, the silence of the desert, the sun, and their love for this country that made them feel "like going home", as they affirm. Out came a soundtrack of the sceneries they've been exploring.
"Hijos del sol" seeks to demystify the fatality of death. "We are all children of the sun, as the sunlight is at the very core of the matter of life. There is a deep spiritual thought behind it, and an existential question, as to what we're connected in life", explains Alejandro.
The new album is accompanied by an eight-minute short film directed by filmmaker Fernando Guisa. The black and white video has been nominated twice for the Best Music Video Award 2020, both at the New York International Film Awards (NYIFA) and at the Barcelona Indie Filmmakers Fest (BARCIFF).
When asked, if their fans will ever hear them sing, they laugh and answer with a straight "No!" "We rather let our guitars do both, play and sing".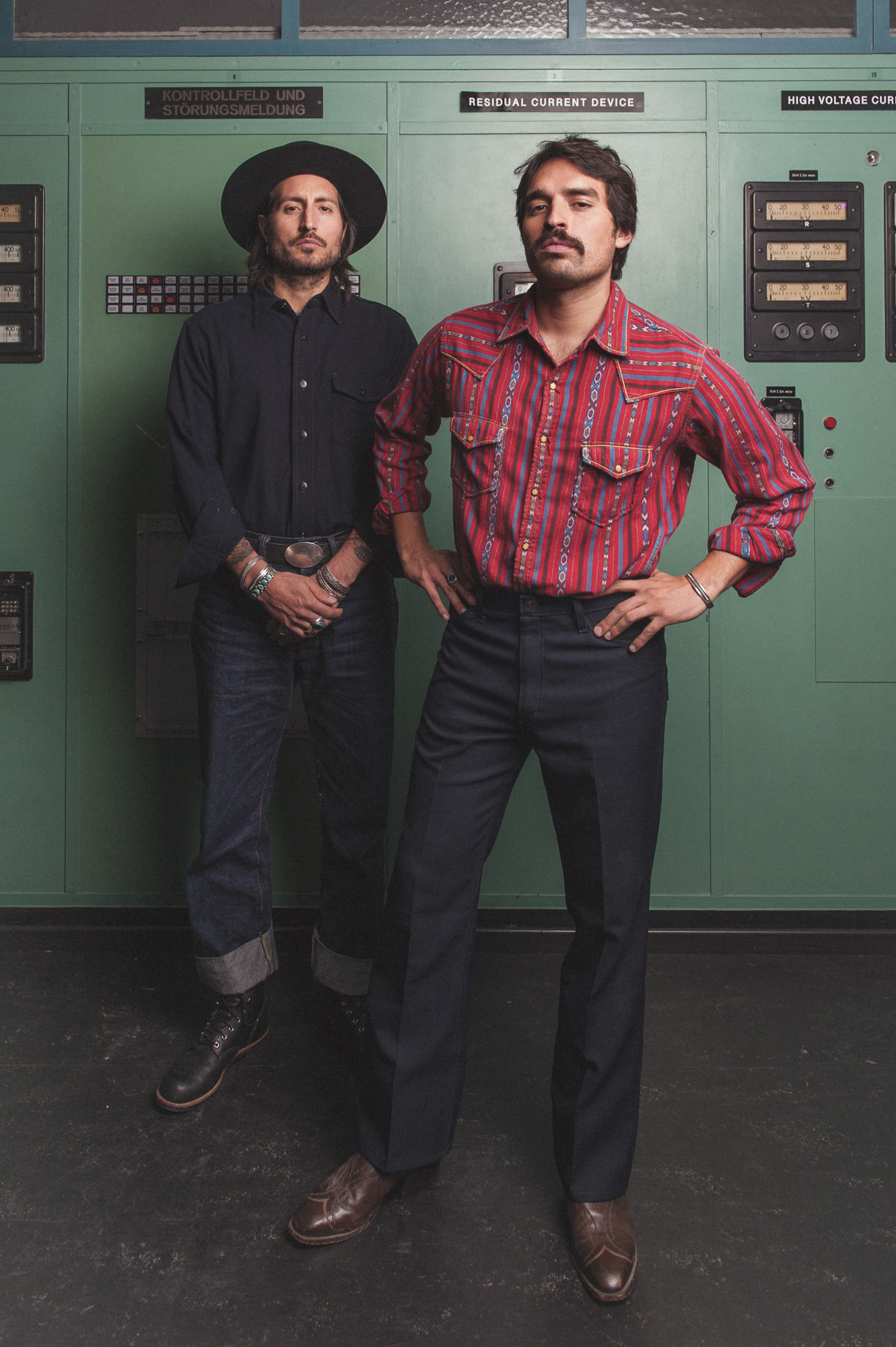 For those out there who don't know you – who are the Hermanos Gutierrez? And how did it all start?
We are two brothers, Stephan and Alejandro, and we form an instrumental music band that has been active since 2015. Our instrumental setup is rather simple: One classic guitar, one Lap steel guitar, percussion, no vocals.
We have been playing together since our childhood until I moved to Zurich in 2015, says Alejandro. That physical distance made it more difficult to meet on a regular basis. So when Stephan used to come to visit me, he would bring his guitar and we would play together. One day Alejandro had an idea for a song that later became the first track of our debut album, says Stephan. I picked up his idea and elaborated on it. He then added a melody, I added harmony, and piece by piece the songs came together. We used to inspire each other, and song after song, the album "8 Años" came to life. The songs weren't intended to be for a greater audience. We played for each other. It was a personal musical exchange, an urge almost, to compose music together and catch up on the time we had missed out because we were living apart in different places.
Is that how you still write music together? How do you work creatively together?
The way we write our music has evolved over time and changed with every new album production. The first album "8 Años" is the result of very spontaneous collaboration. It was all about getting back together, working on our ideas, getting inspired by one another's individual work by playing song extracts to each other, and then combining the work that we were doing individually. So, we basically wrote down our music ideas or would exchange them via WhatsApp, and then put together our songs once we met. It was a bit like a ping pong game. One of us had an idea and would exchange it with the other. Then the other would add something to it and send it back. And so, piece by piece each song came together.
Whereas this time around, for our latest album, it's been the opposite. Because of the ongoing pandemic, we spent a lot of time together. Our new album is the result of a deep joint collaboration, where we no longer wrote the music individually, but together from scratch.
I think the way we compose our songs, adds Stephan, has a lot to do with our relationship as brothers. We complement each other almost magically.
If one of us has a melody, the other one completes it with harmony. There is a deep understanding without any need for words. It's our emotions that speak on our behalf and take over the communication between the two of us. We never judge each other and embrace each other's ideas with compassion and genuine curiosity. Of course, moments of tension arise, but we mainly enjoy working together, since we can combine both, our passion for music and spending time with our favorite person.
WHO ARE HERMANOS GUTIERREZ? from ladygunn magazine on Vimeo.
This creative symbiosis you're describing, is that something you both generally share in life or only when you create music together?
It's especially when we work creatively, but it's actually generally in life. We understand each other with just a glimpse.
Tell me about your brand new Album "Hijos del sol"
Our new album "Hijos del sol" (children of the sun) was born from the idea that all people are children of the sun. The thought behind it seeks to demystify the fatality of death, that is often portrayed as something dark and negative. But we look at it as being something bright. The sun has a very special energy to us, we see ourselves as children of the sun, because the sunlight is at the very core of the matter of life. So when we die, we personally look at it, as going back to that original source of light, where everything had started. So there is a deep spiritual thought behind it, and an existential question, as to what we're connected in life.
A second aspect that has inspired our newest album, is the journey we did through Mexico last year. We went there for one of our concerts and the warm welcoming we received put us in awe. Traveling through this country felt like going home. As if we were going back home to Ecuador. We loved everything about this country, the people, the vast natural landscapes we happened to cross, the silence of the desert, the sun. Our intention was to release a new single once we'd return back to Switzerland. But we were so deeply moved and inspired by this journey, that we effortlessly composed a full album within a month. We wrote the entire album in almost one go. Not least because of the big amount of time we got to spend together in a lockdown due to the current pandemic. However, that amazing creative flow we experienced comes across when listening to the new album. It's one body of work that originated in one place. And what we want is to take our audience on a journey with us through the land we've been exploring. We want to take the listener to that one place we long for, to that one place closest to our heart. For us, that one special place is the desert. The desert is also represented on the cover of our album, showcasing two Saguaros, which stand as a metaphor for the two of us, standing in the desert, with the sun setting behind them.
We wanted to create an album in the desert for the desert. Out came an album with 10 songs; every song telling a different story (cuentos, historias), but with one very distinct mood for all tracks. And the listener can accompany us on our journey and turn our "cuentos" into their stories. By connecting emotionally with our music, eventually, everyone gets to find out by themselves what their own story is and ultimately find their own special place in their heart.
What inspires you the most musically/creatively?
When we first started, we were musically influenced by our Latin American roots. We felt a strong connection to the people, the language, the culture. We embraced that side of our roots and translated it into our music.
Our grandfather played a big role as well by inspiring us throughout our childhood with Latin American music from the 60s and 70s. Both our grandparents and our mother actually loved the Ecuadorian singer Julio Jaramillo. He was one of the most popular Ecuadorian musicians in the 40s and 50s. We grew up with this musical influence and for us listening to his music was like listening to the sound of Ecuador. Over time we started exploring the classic Latin American genre more and more and really appreciated the honesty and simplicity of it. Very often these musicians only used a guitar and their voice to spark deep emotions. We adopted that simplicity and let our guitars do both, play and sing as well.
Let's talk about your roots. Your Mother is from Ecuador and your father is Swiss. How was it for you to grow between the two cultures?
In our childhood, we traveled back and forth to visit our relatives in Playas (Ecuador) and each time it was an amazing experience. The Swiss and the Ecuadorian cultures are obviously very different. The language, the coast, and the sea, the food, the light, the affection of our grandparents, aunts and uncles, cousins ​​, and friends. Each time we visited we were instantly welcomed with "cariño", a warmth and an emotional expression that is harder to find in Switzerland because here people tend to be a bit more distant when you first meet them.
Something we've noticed very strongly is that life here in Switzerland happens at home within the walls of your house, says Alexandro, whereas in Ecuador life expresses itself on the streets. People spend their time outside, chatting with each other, connecting with other people, sharing their time together. However, there is no judgment between the two realities, Stephan likes to point out. There is no "better" or "worse" if we compare Switzerland and Ecuador. Truth is, that we are very privileged for having had the opportunity to grow up within two cultures experiencing the best of both worlds.
The two most important people in your life?
Stephan: My brother Alejandro and my grandfather, who unfortunately died seven years ago. His departure had a huge impact on our life.
Alejandro: My brother Stephan and my mother, who has always shown unconditional love and would always take you in her arms and make you feel at home. Mothers give so much throughout their entire life and I think we should be grateful that we have them. I think that's where the love comes from that we have inside us in the first place. Our mother is the one who's been nourishing that love inside our hearts. A feeling that we get to express today through our music.
One of your favorite places in the world?
Stephan: I remember a moment in particular while we were traveling through the Death Valley together. It's a magical place that speaks to my heart. We also wrote a song while we were there and each time I hear it, it immediately brings me back to that particular place, which sparks deep feelings within me.
Alejandro: I have a fond memory of a place that is bound to a particular time in my life. It dates back to 2005-2010 when we used to go visit Playas (Ecuador). Our grandparents still had their restaurant and our grandpa would sit outside and clean the fish. That's my favorite place: the memory of that moment, the memory of that place with them being there, knowing that you'll find them there when you go visit.
Will your fans ever hear you sing?
(Both Laughing) No.
What comes next?
More songs. In fact, the new single "Esperanza" (Hope) will be released in December. Our video clip, directed by Fernando Gusa, has been nominated twice for the Best Music Video Award 2020, both at the New York International Film Awards (NYIFA) and at the Barcelona Indie Filmmakers Fest (BARCIFF). We're very excited about that. We're also releasing new concert dates (pandemic permitting). But we'll see where this entire journey takes us. We're curious ourselves to see what is coming our way.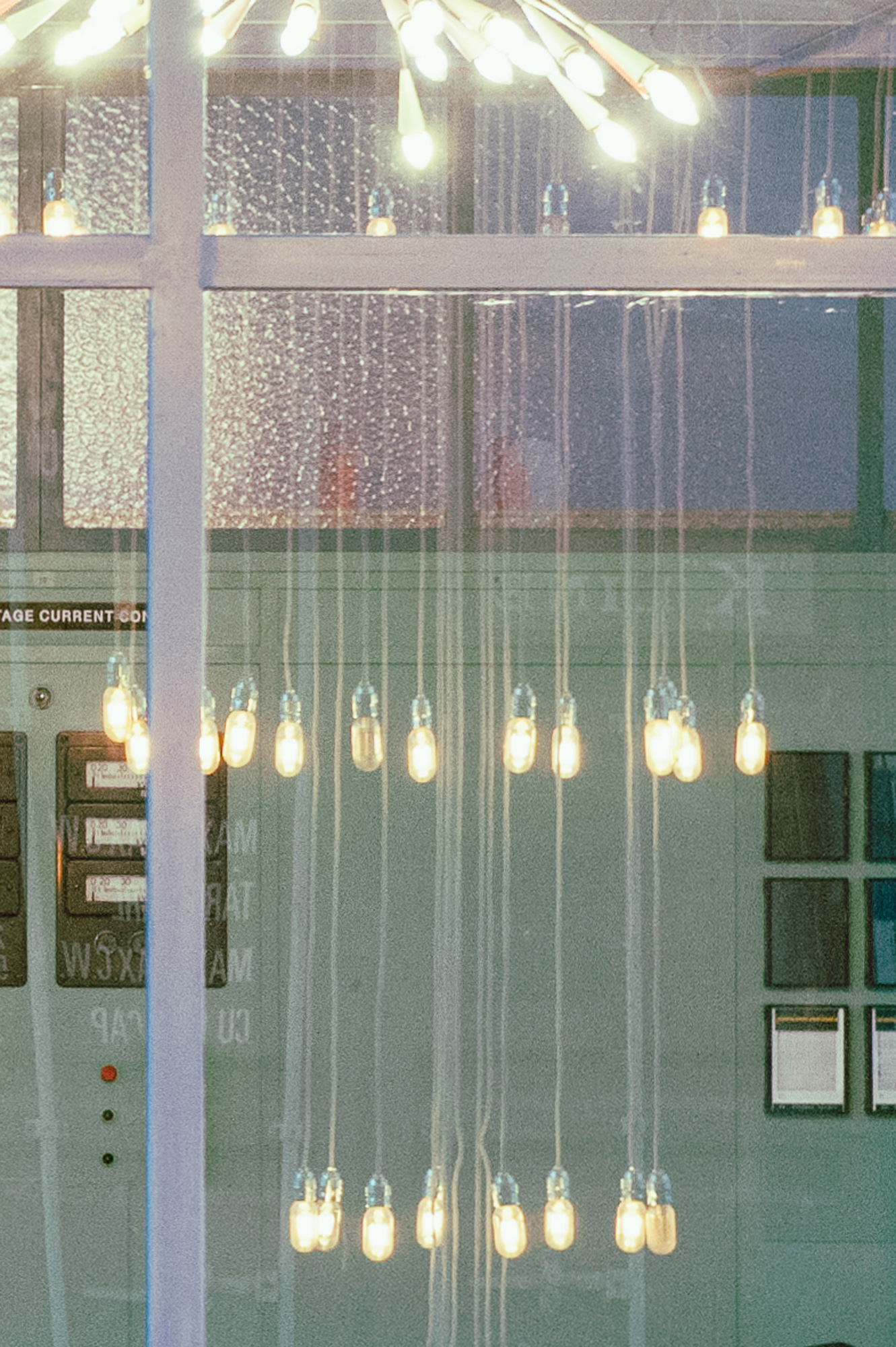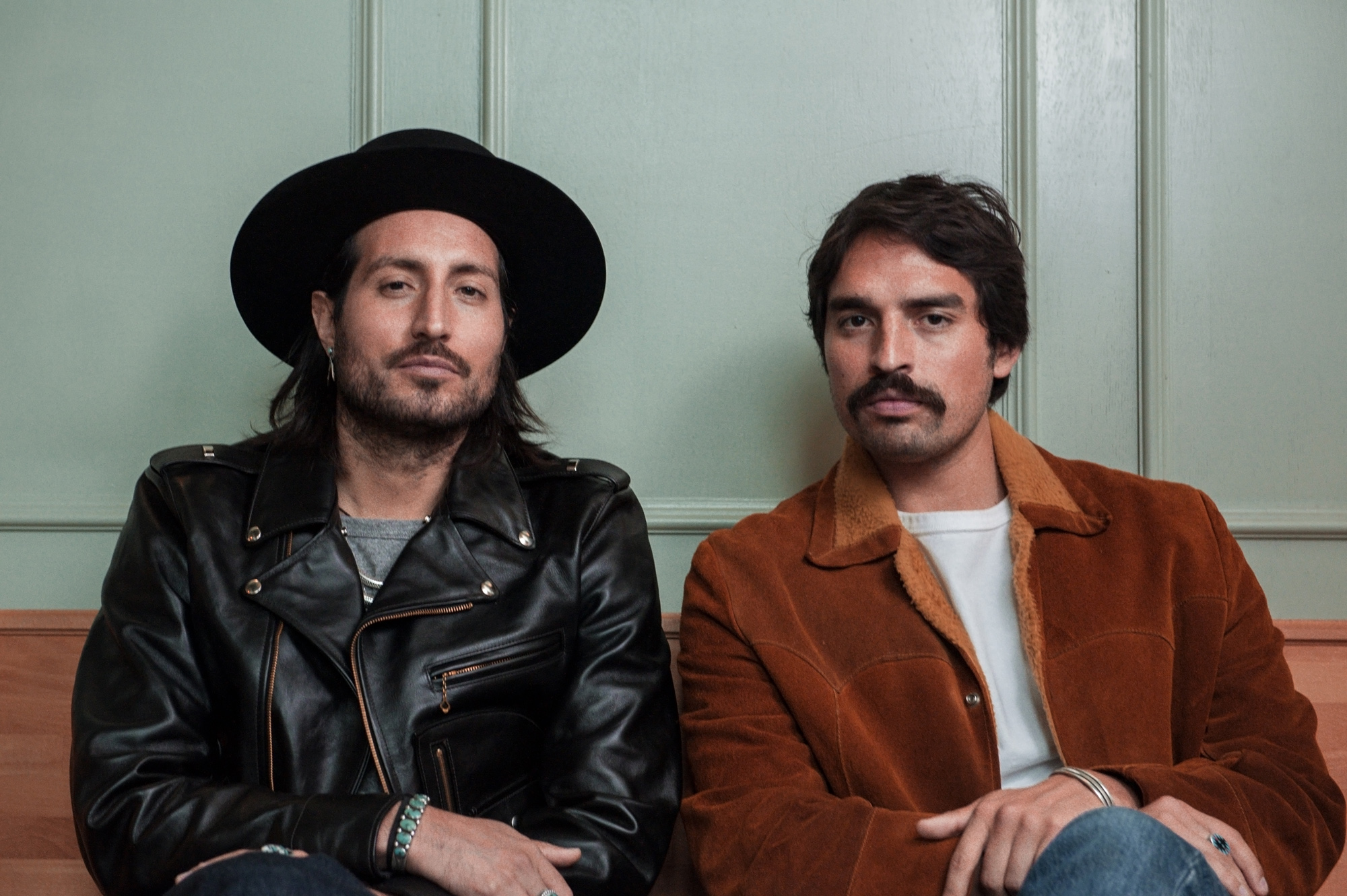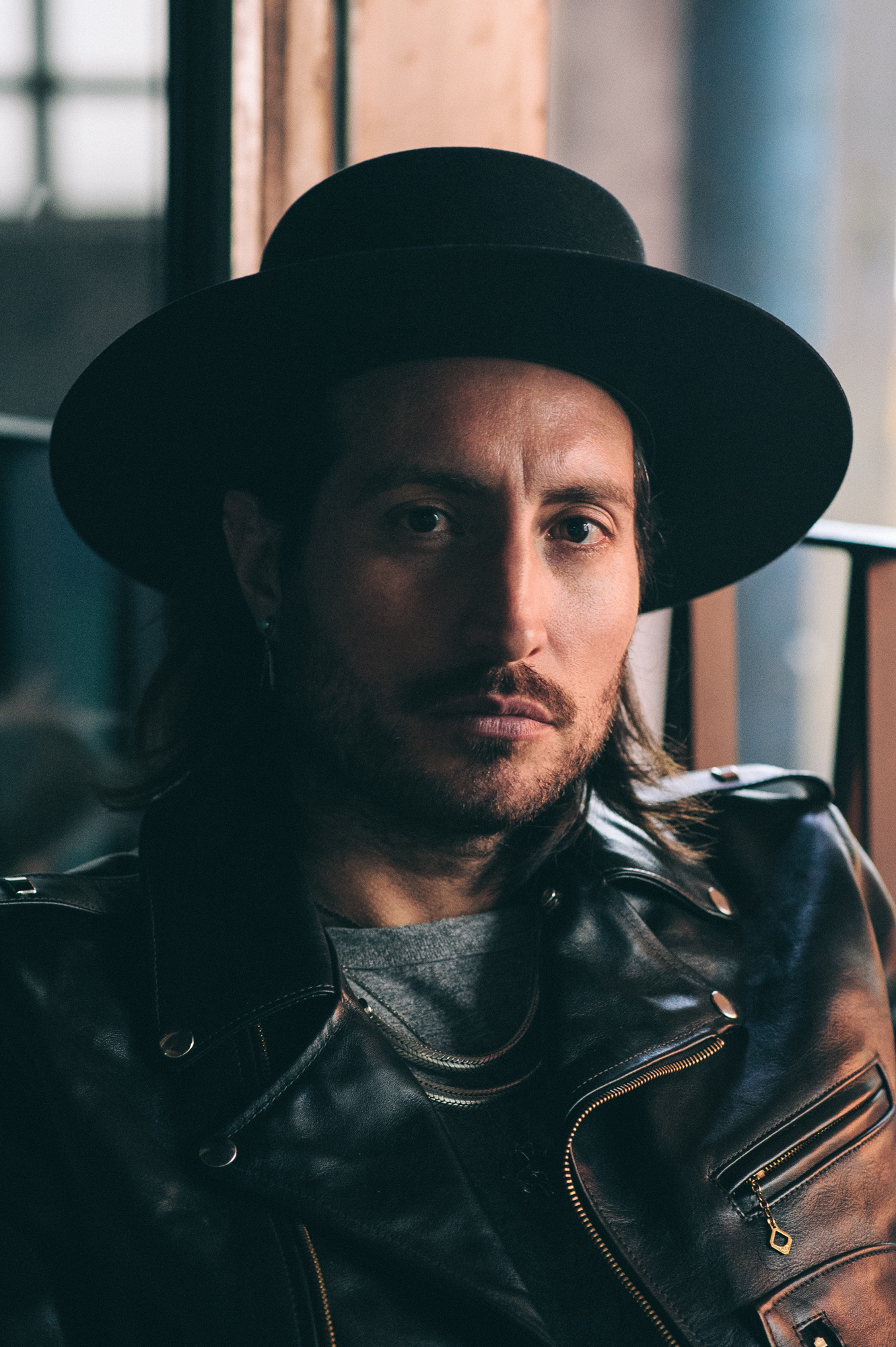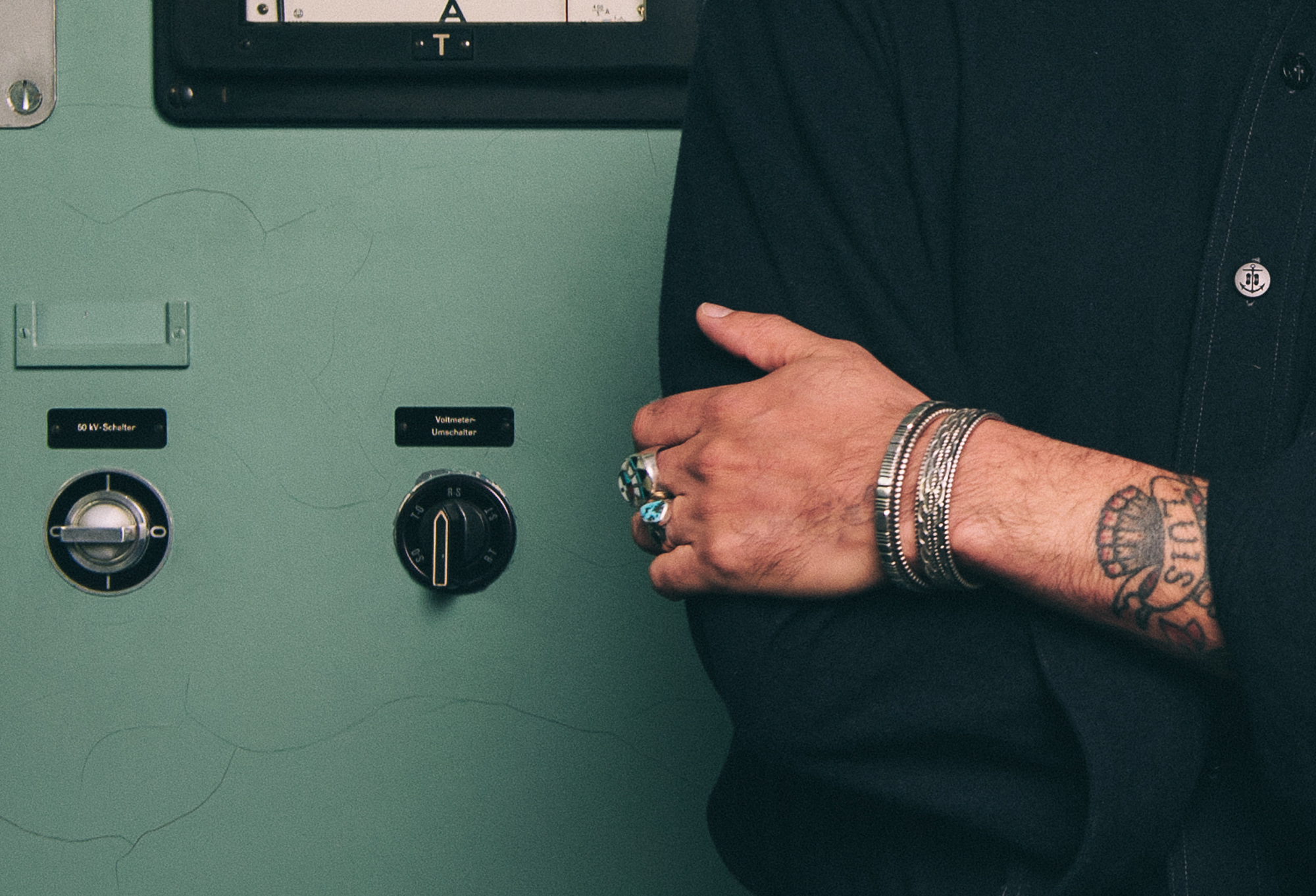 CONNECT WITH HERMANOS GUTIERREZ:
---
Photo & Art Direction /  Maree De Francesco
Art Director /  Miriam Olszewski
Video Director /  Clara Nordlander Wiberg