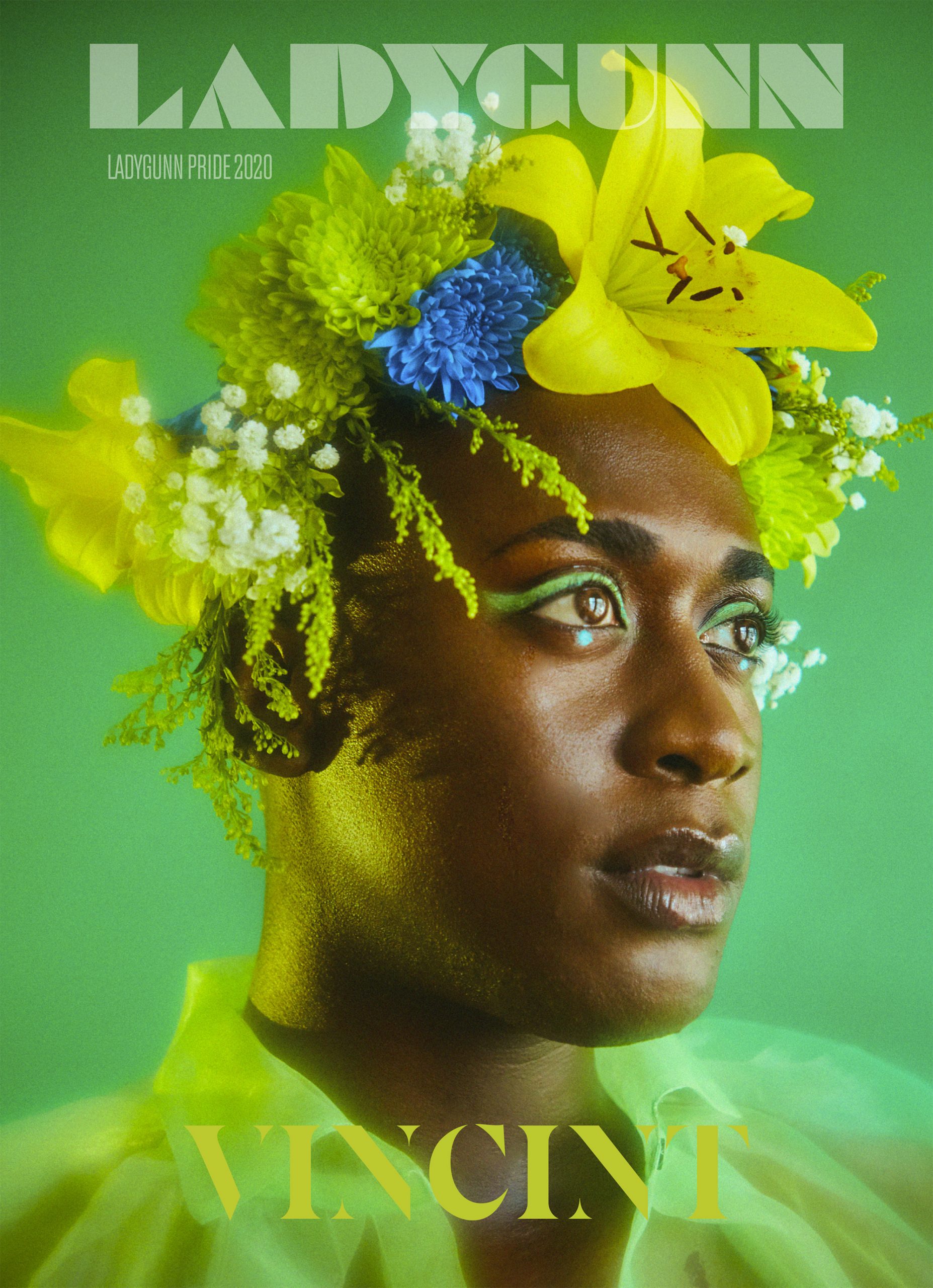 VINCINT's Instagram bio, which reads "the boy who cried POP", perfectly encapsulates who he is. A megaphone of self-love and authenticity pressed to his lips, he stands on the shoulders of pop greats before him, preaching to all who will listen. 
The Philadelphia-born singer first made waves as a finalist on the first season of FOX's singing competition show, The Four, where he left judges in awe with his soulful rendition of Radiohead's "Creep". He then released a series of singles including "Marrow", "Mine", and "Save Myself", all leading up to his EP, The Feeling, which dropped earlier this year. 
VINCINT's powerful vocals (and jaw-dropping range) elevates his already-emotive songs into his own brand of pop that simply cannot be ignored. The Feeling details the aftermath of a breakup, a subject matter that pop music will never tire of. From the addicting synth to gospel-inspired harmonies, VINCINT pours his entire soul into each track, making the EP almost impossible to sit still while listening to.
Earlier this month, VINCINT's soul-stirring anthem "Be Me" was featured in the trailer for Season 5 of Netflix's acclaimed show, Queer Eye, solidifying him as a powerful and necessary voice for the LGBTQ+ community. LADYGUNN recently caught up with the singer on his recent accomplishments and his journey to self-acceptance.

Your song "Be Me" was featured in the trailer for Season 5 of Netflix's acclaimed show Queer Eye — congratulations! The track is so empowering and I'm sure very close to your heart. What were your emotions as you created and released it?
Thank you!!! It's been such an exciting adventure with them! Writing this song was really surreal for me because I've been a fan of the show since the original 5 started, so to be asked to be a part of it was a childhood dream come true. I wanted to make sure when I wrote the song it reflected the true feel of the show and be an opportunity for people to see that even with all the help of the Fab 5, true change has to come from within.
You released your EP, The Feeling, earlier this year. From the synth-heavy production to crisp vocals, it really feels like a true pop album (I find it hard to stay still when listening to it, the ultimate mark of a true pop album in my book). I also know that some of your biggest inspirations are icons like Madonna and Robyn. Did you go into this project intending it to have this authentic pop sound? What is it about pop that inspires you?
Thank you so much, that's really nice of you to say. I didn't go into this thinking that it would be a traditional pop sound but more the kind of pop the way that I hear it, if you will. I love pop music — Madonna and Robyn and Whitney and Mariah. I have always been in love with iconic pop divas and their music.
The modern 80s/90s sound has the most delicious melodies and catchiest beats that make it feel like an everyday song you can listen to in any era. That's what I've always wanted my sound to be able to encompass — nostalgia and the feeling that I put into it. To me, pop should be simple yet complex and to the point. It's honest and heartbreaking and it feels good even when it's sad.
The EP reflects on a past relationship and the difficulty of getting over someone who had a huge impact on your life. What's the main thing that's helped you cope with heartbreak in your life?
I think writing and singing about all the things that I go through has helped me more than anything. Communicating my emotions and really expressing them has done things for my emotional therapy more than I ever thought it could until I started to write music and really began to delve into making my personal life public.
I remember noticing that in Sam Smith's first album (before he was openly gay/nonbinary), he didn't use pronouns at all, presumably to avoid any assumptions about his sexuality. Was there ever a time in your career when you didn't feel like you could truly be yourself? If so, how did that impact you as an artist?
Yeah, there was definitely a time I had that moment of "Do I say he or him? Do I let everyone know that I'm talking about a boy?" When I listened back to the first demos I recorded, I didn't really speak my truth and it really didn't resonate with me. If it didn't resonate with me, I knew they wouldn't with others either, and I wanted my music to be honest. I wanted my listeners to hear exactly who I was talking about and to be able to feel the true feeling of all of it; that it's not some kind of masked emotion, but rather very straightforward and honest. I want people to know that it's okay to sing about who you're in love with and not to be scared of that. True self-expression should be the goal.
I know that gospel music was also a huge part of your upbringing, specifically because your father was a gospel singer. How did those early days of being immersed in this type of music impact the artist you are today? 
[My father's] sound inspired a lot of my harmonies and a lot of the melodies that I think of. It was never really a church thing for me, but more so my dad and his group, the way that they harmonized, and their blend that really stuck with me.
I can't possibly understand what it's like to be a Black, queer artist right now. How do you anticipate your music being impacted by the current unrest? What changes do you hope to see in the music industry when it comes to systematic racism?
Yeah, it's not been the easiest for us, but I think it's an artist's job. As Nina Simone said, an artist's sound should reflect the times and also reflect how YOU feel during those times. I think it's an important part of what we do. I think, for me, it's going to let me be free in the way that I sing, in the way that I write, and in the way that I express my emotions even more so than the previous album. 
I want to make people feel good because I think we have so much going on and there's so much talk about change and freedom coming. I want to be able to be a part of the freedom when it gets here, and I want people to have something to move to, to dance to. It's essential that an artist is unashamedly themselves in times like these because it's important for the world to hear the person being themselves and know that it's okay. You can't always feel rage all the time; or joy or peace or sadness. Sometimes you have to feel other things, and I think it's our job to orchestrate those emotions.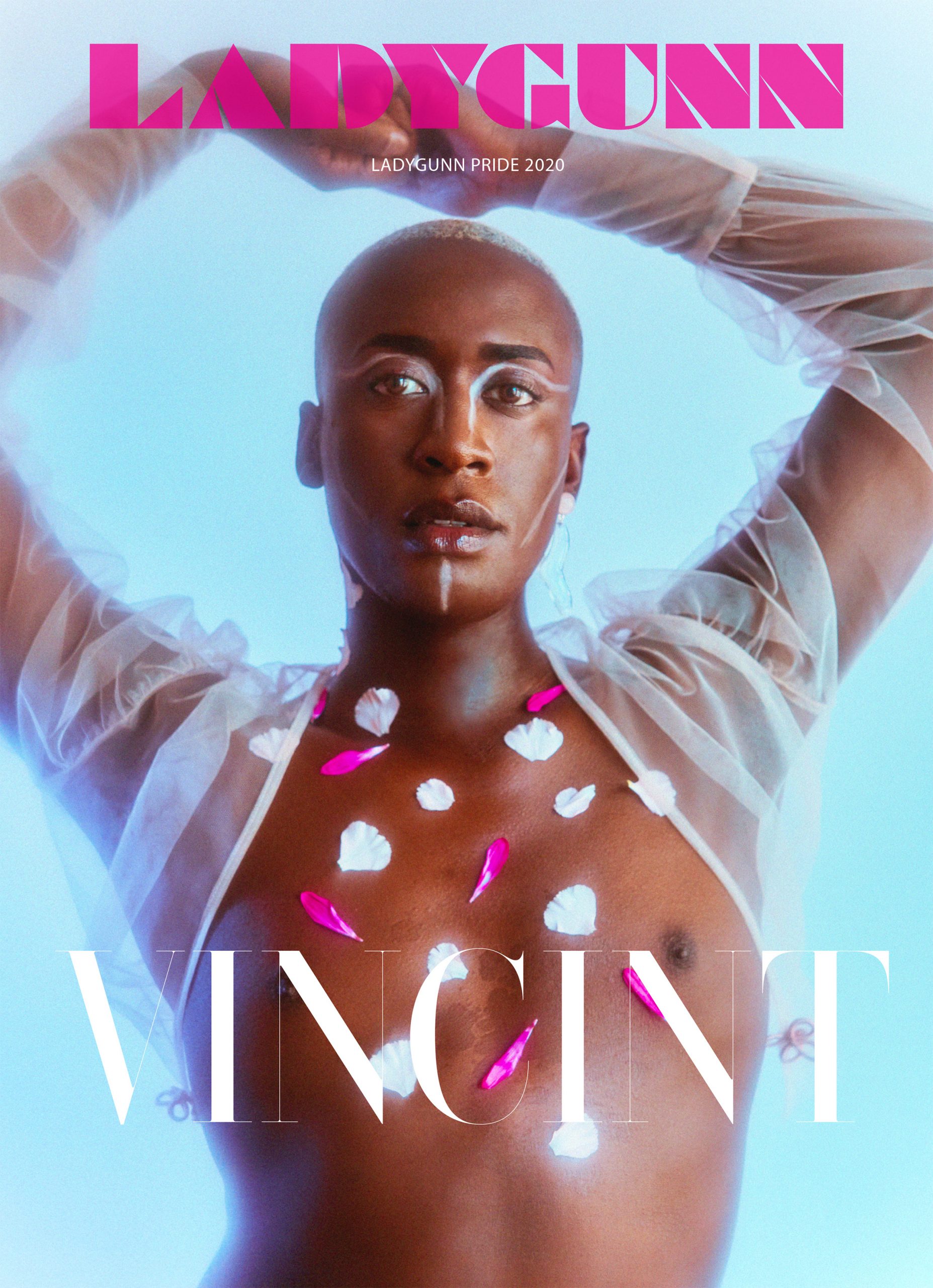 CONNECT WITH VINCINT
INSTAGRAM / TWITTER / FACEBOOK
---
creative direction  /  phil gomez