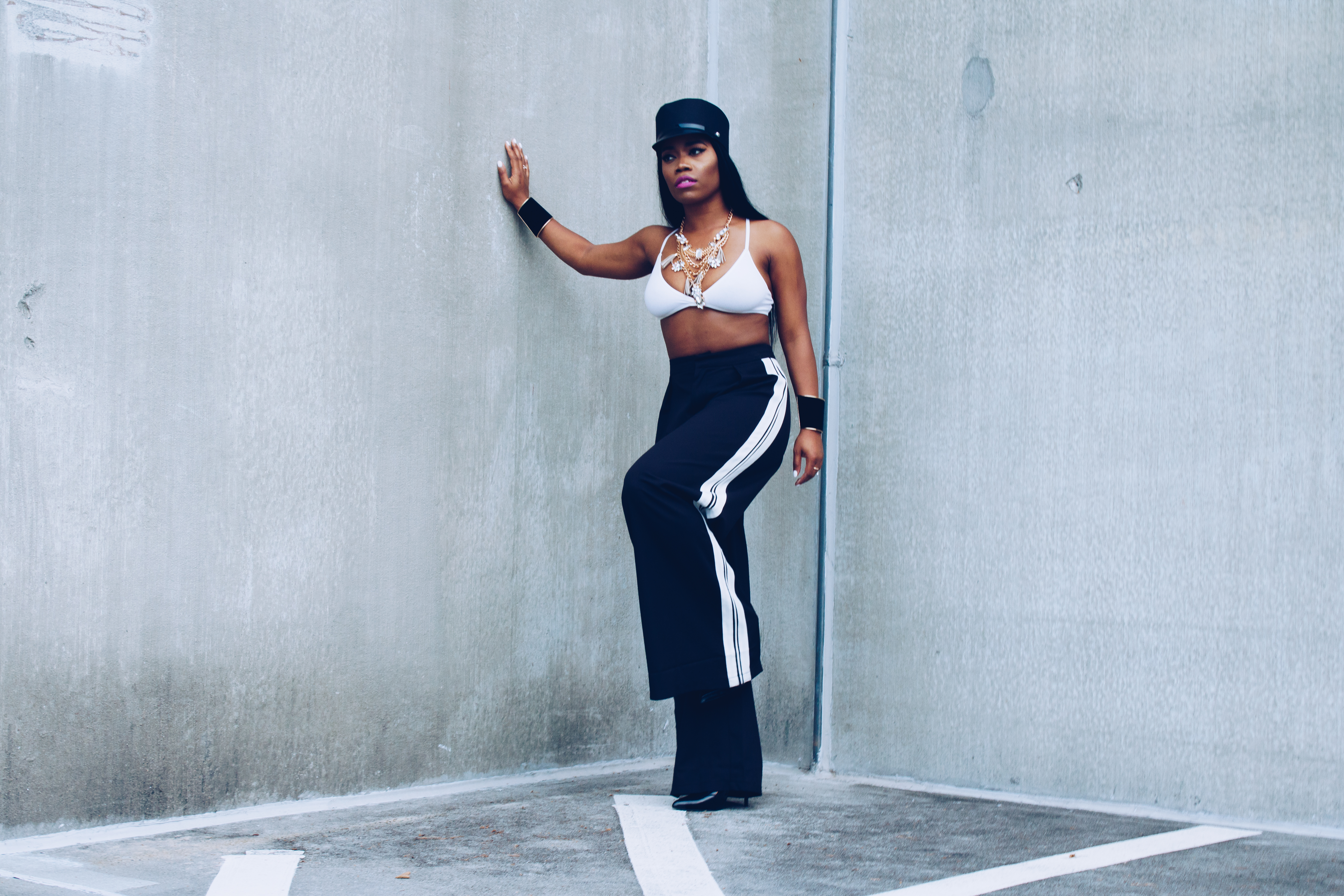 Does the music of today spark thought? For sure, feeling is one thing, but how often do we come across an artist that incites conversation and cultural events around their music?  Of course, they exist, yet likely due to the unprecedented oversaturation the market is currently facing, music that takes a personal experience and turns it on its head to comment on the world at large is becoming fewer and farther between.
Electronic-soul artist and songwriter, Vina Mills, lives and breathes this type of earth-shattering music. Raised on a healthy diet of Lauryn Hill, Michael Jackson, James Brown, and Prince, Mills has felt the profound experience of being inspired by a higher art form many times over. The kind of art that doesn't merely focus on vibes and grooves, but digs deeper, tapping into the human experience and exposing inherent truths, ones that lead to a greater understanding of this crazy human experience as a whole.
Hence Vina Mills is here to make a statement. A seasoned artist in her own right, Mills has performed alongside an impressive cadre of legends including Fantasia, Mary J Blige, Raheem DeVaughn, J. Holiday, and today is reemerging with unparalleled fervor. Passivity finds no home in Mill's recent releases, as she confronts issues close to her heart. An avid champion of the black community and women, Mills does not seek to divide but to unify, and her method? Sharing with the world at large the truth of her experience, the experiences of those around her, and the lessons she's learned along the way.
Most recent release "Lonely Road" is a beautiful testimony to the power of vulnerability in the face of heartbreak. As she passionately riffs through the verses, explaining the wrongdoings she's faced at the hands of her significant other, we can feel the pain in her voice, yet she presents an unexpected outcome, a narrative of forgiveness. As she's joined by '00s R&B legend and personal friend of Mills, Musiq Soulchild, the pair complement each other's vocals perfectly, honing in the story and creating a sonic blend that is sure to leave you smitten. While her prior single "Serena Williams," personifies a powerful anthem for women of color. A bop in its own right, "Serena Wiliams" screams freedom, pride, and independence, while borrowing heavily from dance hall and hip hop, showcasing the multifacets of her sound.
A well-spoken, genuinely kind individual with an inspiring dedication to her craft and community, I had the fortunate opportunity of having a one-on-one conversation with Mills. Thirty minutes of time I will forever hold close to my heart, Vina Mills opened up on growing up on the rough streets of Detroit, shared a personal story of encouragement from Mary J Blige, and expanded on her dedication to showing women of color that they are enough.
Let's start at the very beginning, can you tell us about your journey in music?  
I've always been attracted to music for as long as I can remember, but my father was a musician. He wrote for Dolly Parton, he was a bandleader, songwriter, dancer, so I grew up in a musical home through him and he taught me how to read music. We didn't have much money, so when I would cry about not having a toy or something like that, he would tell me to write a song about it. He taught me how to channel my emotions creatively since I was a little girl… (later) I learned it was something I truly truly enjoyed. I used to think it was my dream, now I know it's part of who I am.
Any monumental influences?    
I love Tina Turner, James Brown, Beyoncé, Prince, Michael Jackson, Lauryn Hill. I like entertainers, I like raw entertainment. I like people who aren't afraid to sweat, people who aren't afraid to tell stories. The thing I admire about them is that I can listen to any of them and know exactly what was going on at the time because they were so true and so raw in their emotions… That is something I pride myself on as a writer… I love rap as well– Tupac, Master P, Biggie, Jay, Nas— people who are storytellers and people who have a purpose I relate to.
You were born in Detroit, Michigan but currently reside in Atlanta. Did growing up in Detroit shape you as a person? 
Absolutely. Detroit is very rough as you can imagine. I think it's the hustle of Detroit, it's like anybody who lives in Detroit has a survival mindset, whether you're well off or not, it's just the energy of the city. Everyone around you is trying to get something, friends, family, neighbors, they are trying to get to something better. Whether they're doing it legally or illegally, they're gonna get it. It's the mentality of "I'm gonna get it, there's no other options"… on the good side, that hustle mentality is necessary… and is what got me to where I am so far and will continue to get me to my next goals.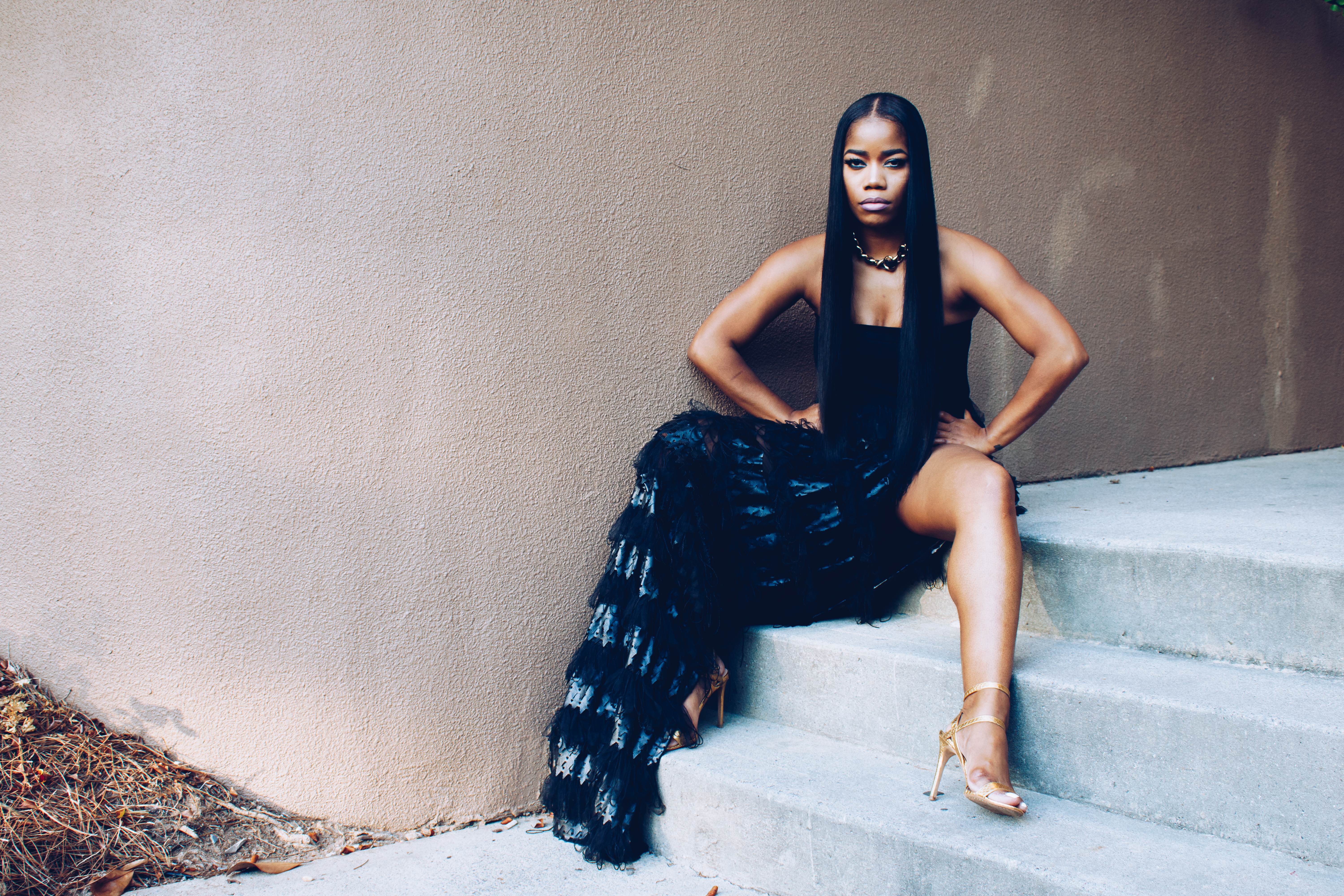 You've performed alongside legends such as Fantasia, Mary J Blige, Raheem DeVaughn, and J. Holiday to name a few. Are there any formative learning moments that come to mind with any of these greats?  We love a good story.  
Yes… this one I'll never forget with Mary J Blige…  (Shortly after I opened for her) I got invited to a studio that she was at, just someone I knew from the radio station was like "You should come up here, try to meet her personally" because you know… sometimes when you open for an artist you might not even see them, they may greet you, they may not. So this particular time, I didn't see her… so I came up and there she was so pretty, so calm, no one was really in the studio… she was like "Hey, how are you?" She shook my hand and then we sat down and she just looked at me and asked "Why do you do this?" and was just staring into my eyes…and as a black woman, when she stares at you, it's like someone is looking at your soul or something… I told her, "This is just who I am, this is what I want to do… I'm going to be doing it anyway so I'd like to do it for the betterment of my people and for women…" We had a brief little moment but it was very different than any other artist I had met. Most artists give you the generic advice, but she didn't give me any advice… then she (asked) if I'd like to stay for the session and I said "Yes"… but that was it. It was almost like a mother, like a mother kind of giving you tough love, like if you're not doing this for the right reason then you're not cut out for it. Thank God she was pleased with my answer.
One quick scroll through your instagram and it's clear that your creative mind goes far beyond music. Can you tell us about your interest in fashion?   
Fashion is something I'm extremely passionate about. I do plan on doing a lot with fashion but that's something  so serious to me… I would have to sit down and focus long and hard on just that… I respect that art just as much as I do dance and music. I love fashion, it's just another way of expressing myself… it allows me to show everybody who I am without saying anything.
Your latest single, "Lonely Road" features '00s R&B favorite Musiq Soulchild, how did you two become acquainted and what inspired you two to join forces?   
So funny story, I met Musiq Soulchild about four to five years ago… his child's mother is a friend of mine, Meelah, from the group 702, she (and Musiq Soulchild) have a charity for autism and she asked me to perform. So I came to perform, I loved the show, it was for a great cause, everything was amazing and he (Musiq Soulchild) just happened to be there. So after the show he was like "I like your energy, I like show"… but that was about it, we never became friends from that or anything like that.
So a couple years later I was working a retail job and he just so happened to walk in and I was like "Oh shit, that's Musiq Soulchild." So I'm working at this retail job and he didn't recognize me and he came right up to me and asked me for help. So I was like "Okay, I'm not going to say anything. I'm gonna help him first and then on his way out, then I'm going to say something." So I help him… we get to cash register and I'm ready to ring him out. Then I said, "You probably don't remember me but I met you some time ago and performed at yours and Meelah's charity for autism." He literally stepped back and squinted his eyes and said "You're Vina Mills!" and I said "Yeah!" I didn't even think he would remember me. Then he said, "You're dope! What are you doing working here?" kind of in disappointment and I was just like "Hey! You gotta do what you gotta do, whatever (laughs) but I am working on a new album and I would love to get your input." And with no hesitation he says "Absolutely, take my direct number, I would love to hear it."
So I ended up calling him and I was like, "You know, I wanted to see when you wanted to hear the record?" And he was like "Oh we can do it tonight." So I went to the studio, I played him all the songs, he was very impressed, gave me great feedback. So I was like "Weeeell do you want to do a track? Do you want to do a song?" And he was like "I would absolutely love to" and I was like "Oh my god" so know I'm thinking "What song do I want him on?" "Lonely Road" was meant to be a duet the way it was written… so I played it for him, he loved it, did the song, he did not charge me… I was so appreciative and he was like "I just need you to pay it forward to another artist that looks at you the way you look at me and that's it, I don't need anything." I was just so honored by that, this is someone I grew up listening to every day, just with no hesitation helped me and I will forever be grateful for that.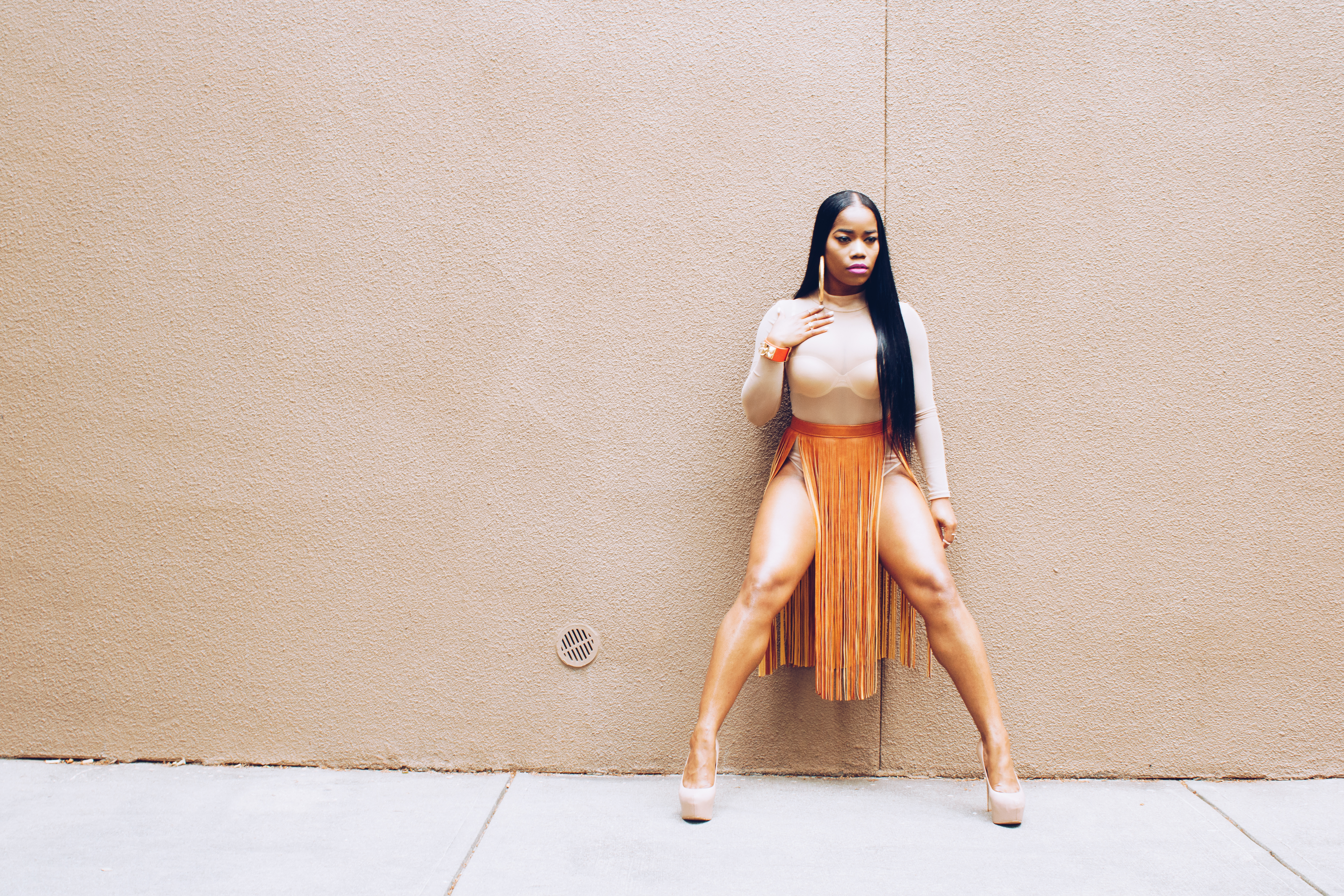 You have dubbed "Lonely Road" as your "most vulnerable and transparent" song to date. Was the scenario described in the song inspired by a specific real life experience?   
It was, from my real life experience and experiences I hear about. I wanted to show a vulnerable side to woman in today's time because now… I feel like we live in a time where women are so strong, so independent, so fierce and so amazing, you know what I'm saying? So we are standing up for how we feel and we are taking everything back and making it ours, which I truly admire. However, when it comes to love, I do think it's okay to be sensitive, it's okay to be vulnerable, it's okay to, you know, forgive, sometimes. Now I feel like all the records from women are like "Forget you," "I'll sleep with your best friend," "How much money do you got?," What do you want to do?" I just wasn't feeling like that, so I was like, "Well, I'm gonna be honest and show a more vulnerable side to how a relationship can end up. How you can take a horrible situation and make it into something beautiful." However, the person has to deserve forgiveness, you know what I mean? This song only applies to someone that is just as vulnerable and just as transparent in changing their ways.
Your previous single, "Serena Williams" is meant to be a new anthem for black and brown women. If you could give a young girl of color one bit of advice for the future, what would that be?   
You are more than enough… I think about that almost everyday. I think about how I was as a child, I think about my niece, I think about just everyday women. I feel like a lot of times we feel like we are not enough and we look up to other women who look like us, but they have to get surgery to look like us. But for whatever reason we like the way it looks on them better than it does on us, it's almost like we need their confirmation to feel pretty or a man's confirmation to feel pretty or worthy, or the world's validation to look a certain way… I'm guilty of it too, it's just I'm finally in a place of accepting who I am, loving who I am, and calling shit out for how it is because a lot of time we don't. We're manipulated through media, manipulated through men, manipulated through other women and other races and a lot of times it leaves us at the bottom of the barrel searching, like "I'm not enough. I'm not cute enough. Let me do this to my hair, let me do this to my skin, let me do this to my body." You don't have to do any of that, in fact everything that you are is what everyone else is trying to be. If you just pay attention to where the world is going and what the world has been and has always been, it always started with us. But a lot of times we stray away from that, due to media and everything and, not bashing anyone, just speaking the fact: we are more than enough… We don't have to scream "Black power!", we don't have to scream "I'm a feminist!" We don't have to do any of that, that is A-OK to do but we don't have to do it because it's evident. When we walk into a room our presence is already offensive to people, just by being us so it's like "Girl, you're more than enough. You have way more in you than everyone else in this room because you are a black woman, everything starts with us."
What does 2020 look like for Vina Mills?  
We have some amazing things in the works and I'm probably the most excited I've ever been in my entire life, I will say that. You'll see why. 😉