In the Korean music industry, LUNA is a name that resonates with a force of passion and unmatched talent. Known as one of K-pop's original aces, LUNA debuted in 2009 as a member of f(x), a groundbreaking girl group that shattered the mold of what K-pop could be. As one of the most influential stars to grace the 2nd generation of K-pop, her solo career also has been immensely successful, with hits like "Free Somebody" and "Madonna." With a career spanning 14 years, LUNA is a true artist, constantly evolving and pushing boundaries. In this exclusive interview, she shares her insights on her artistry, her ambitions, and her unwavering dedication to her craft.
As we sat down with LUNA, she had just returned to New York from South Korea. Last year, she graced the stage of KPOP Broadway, embodying the leading character MwE with her inimitable charm and talent. After wrapping up her activities in February, LUNA took a trip back home to Korea, where she cherished precious moments with the ones closest to her heart – her family and friends. It's evident that LUNA's passion for music is matched only by her devotion to those she holds dear.
"When I was in New York, I missed my family and friends the most. And my puppies," she reminisces. "I also especially missed my mother's home-cooked meals, so back home, I made sure to eat everything I wanted, like tteokbokki (spicy rice cakes), tuna kimbap (rice rolls), and doenjang jjigae (soybean paste stew)." Even with her top celebrity status, LUNA still finds comfort in simple street food and home-cooking, perfectly describing her as a person: humble and warm.
Despite being known for her powerhouse vocals, she gleams as she discusses her passion for dance. Back in South Korea, LUNA was also busy honing her choreography and dance skills. Fulfilling her childhood dream of becoming a choreographer, LUNA has recently led a few dance workshops both in Seoul and New York. "I'm a bit shy about my work as a choreographer just because I did not have many opportunities to do this previously, but I really did have a lot of fun," she blushes.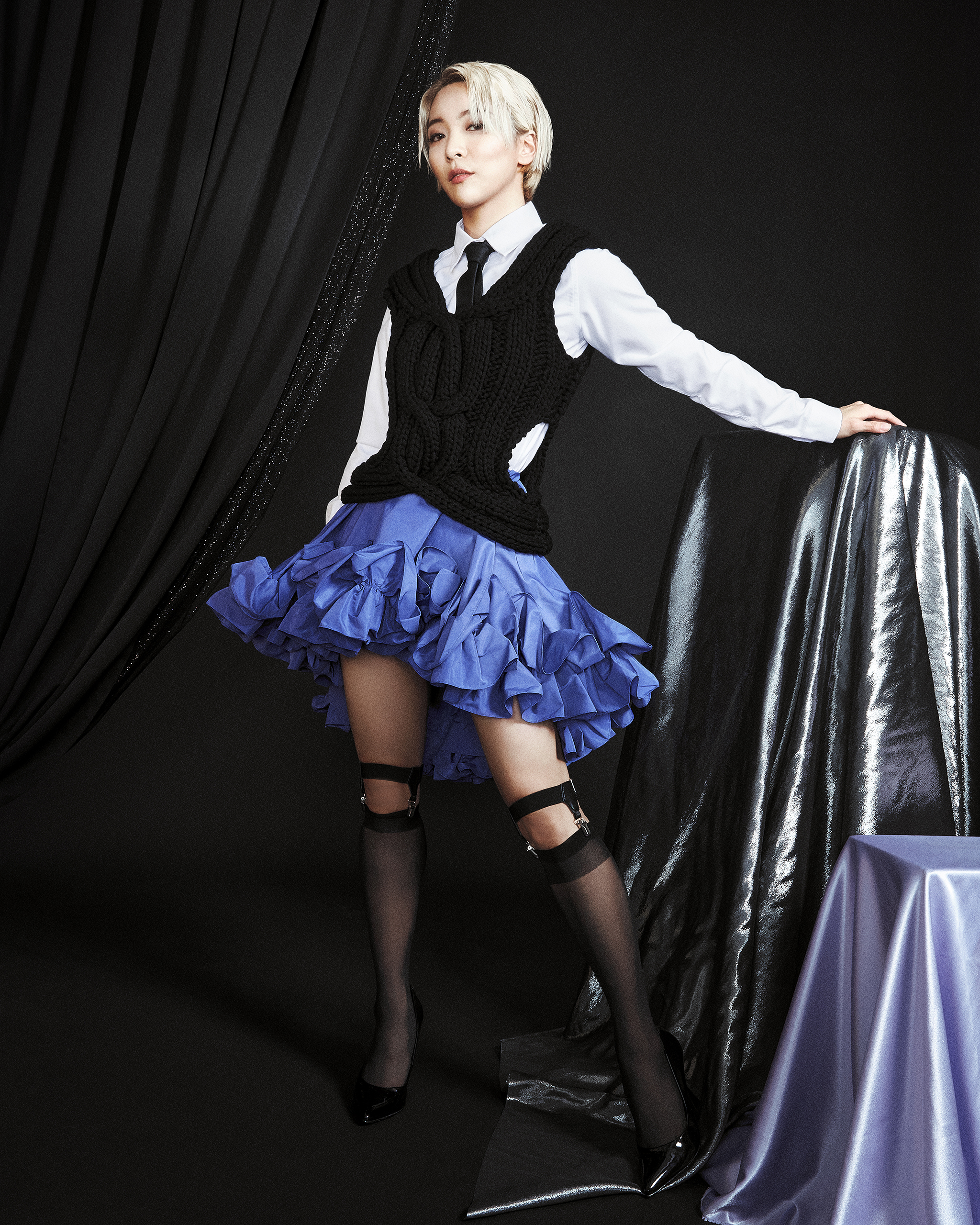 SWEATER, DION LEE.  SHIRT AND TIE, CALVIN KLEIN.  SKIRT, AKNVAS.
Now that she's back in New York, she's ready for bigger adventures. 
LUNA is currently awaiting the release of the KPOP Broadway cast album. Recently, KPOP Broadway received 3 Tony Award Nominations, including Best Original Score. As we delve deeper into the show's tracks, LUNA chooses "Bung Uh Ree Sae," or "Mute Bird," as her favorite track, a track that holds a special place in her heart. The song is performed by her character MwE, as MwE struggles to break free from the confines of a manufactured K-pop image and discover her true self. She feels like this song resonates with her the most, explaining her desires to explore new horizons and try something more authentic to herself. 
LUNA is not just a household name in K-pop, but also in the Korean musical scene. Over the course of her career, she has starred in eight leading roles in major theater productions in South Korea, including Elle Woods in Legally Blonde, and Scarlett O'Hara in Gone with The Wind. Yet, speaking on her favorite project, she still chooses MwE from KPOP Broadway. For LUNA, it was an honor to perform on Broadway portraying a Korean leading character, in a production paying homage to Korean pop culture.
"I worked on the character MwE since the workshop and a lot of my creative visions helped bring her to life. It felt like I became the character and the character became me," she explained. "When the show ended, I felt a little empty, but at the same time, it symbolizes leaving an old me behind and starting new."
Speaking of new changes, LUNA's new short, blonde haircut is more than just a mere style statement – it is also a bold proclamation of her readiness to embark on new adventures. In collaboration with Creative Director Lauren Nakao Winn, LUNA has chosen to embrace an androgynous, chic aesthetic for her latest photoshoot with LADYGUNN. Every click of the camera captures her radiant beauty, amplified by the structured pieces that complement her effortless grace.
"Honestly, I wanted something practical, that's why I decided to go for this short haircut. I love it, I don't have to spend much time taking care of my hair," LUNA jokes. "But I think this is a good way to show a new image of me."
Regardless, LUNA exudes a stunning aura of fierce elegance. Her mesmerizing presence wowed audiences during her recent appearance at the 2023 F/W Seoul Fashion Week. Netizens were left in awe of her charismatic new look.
"I think next, I do want to try something more natural, something that will showcase more of my true colors,"
she continues.

TRENCH COAT, TURTLENECK AND PANTS, WANDA NYLON.  EARRINGS, EAR CUFF, AND RING, DEMARSON.
LUNA's music with f(x) stands out for its experimental approach, so she has explored a diverse range of concepts throughout her illustrious career. One that truly stands out was her band's concept for their album "Red Light," with members sporting eye patches, fedoras, military-inspired uniforms, and smokey eye makeup applied to one eye.
However, LUNA thinks otherwise. Instead of bold concepts like "Red Light", LUNA feels that the group's youthful concept for their studio album "Pink Tape" and title song "Rum Pum Pum Pum" was the most memorable. As they sang about their electrifying first love, the girls rocked matching red-checkered sets that were loosely based on Korean school uniforms. "I think all our concepts suited us well, but that was the closest concept to who we actually were as individuals so it was very enjoyable to perform. Looking back, it is also one of the happiest moments I have as an f(x) member."
With f(x), LUNA has spent most of her career promoting in Korea, but she always had a strong desire to work globally in other countries. Establishing her own agency in the Fall of 2021, she is now self-managed under Grida Entertainment. "I really want to try different genres, maybe EDM or even Hiphop. I'm excited to have more creative freedom over my artistry, and I'm really looking forward to making more music for a global audience now."
That's why LUNA loves New York. 
"I think New York is really fun because I get to meet new people and find more opportunities to grow as an artist," she explains. "I have never once thought that I'd be living and working between two cities, Seoul and New York, but this is the happiest I've ever been and it truly feels like a dream."
While LUNA is busy immersing herself in new and exciting endeavors, she never loses sight of the simple pleasures that make life worth living. From enjoying the Manhattan skyline, to hanging out at Central Park, to eating at food trucks and Chipotle, LUNA is just happy to be surrounded by the people she loves. We told her our diet consists almost entirely of Halal food trucks, and LUNA jokingly promised to take us to Halal Guys the next time we are in New York.
"If I were to describe my life right now, a blessing is what it is," LUNA replies without hesitation. "And for the future, I simply want my loved ones, and myself, to be healthy. That's all I want."
LUNA's words serve as a reminder that, no matter how big our ambitions are, sometimes, the simplest things in life make us the happiest, and actually matter the most.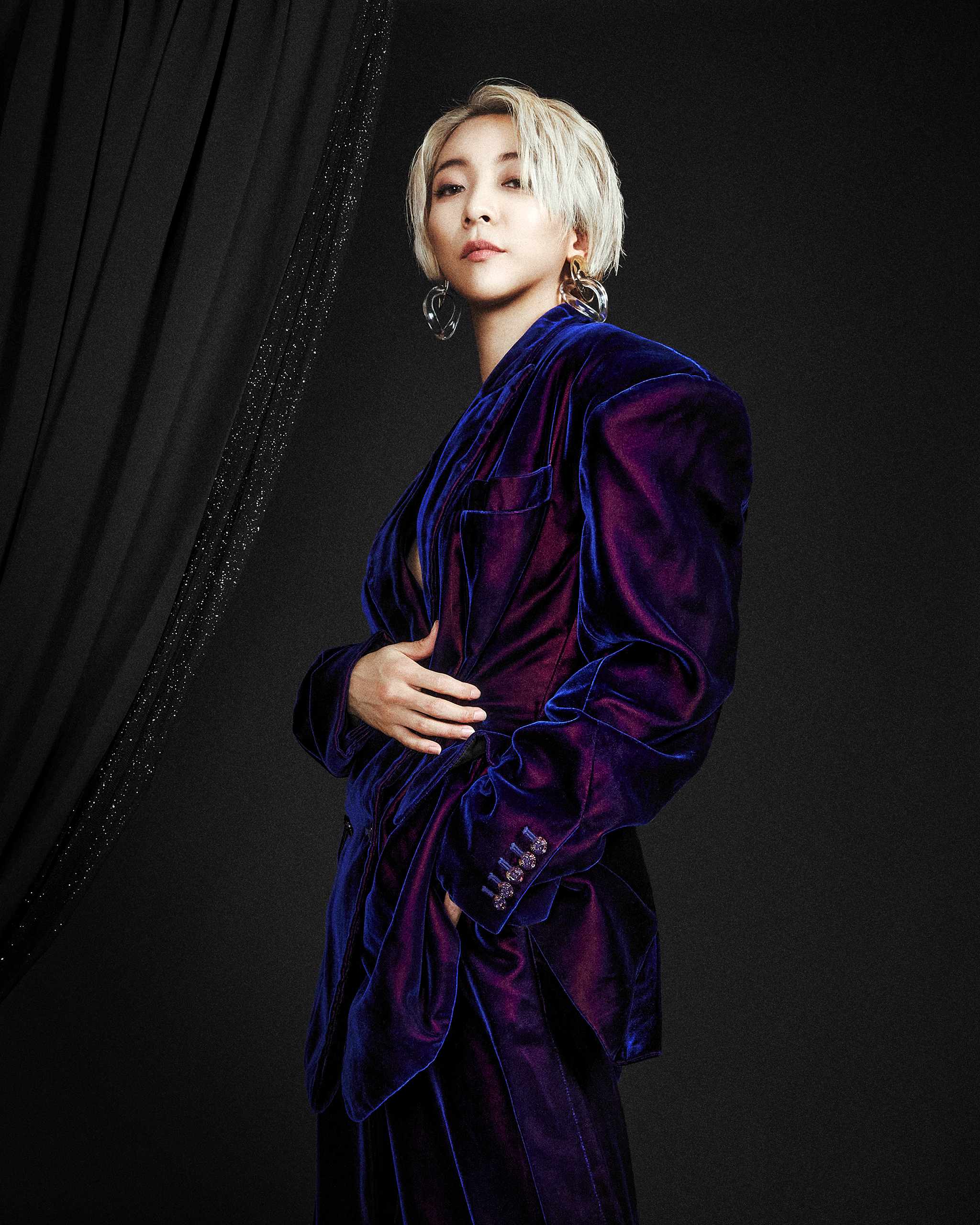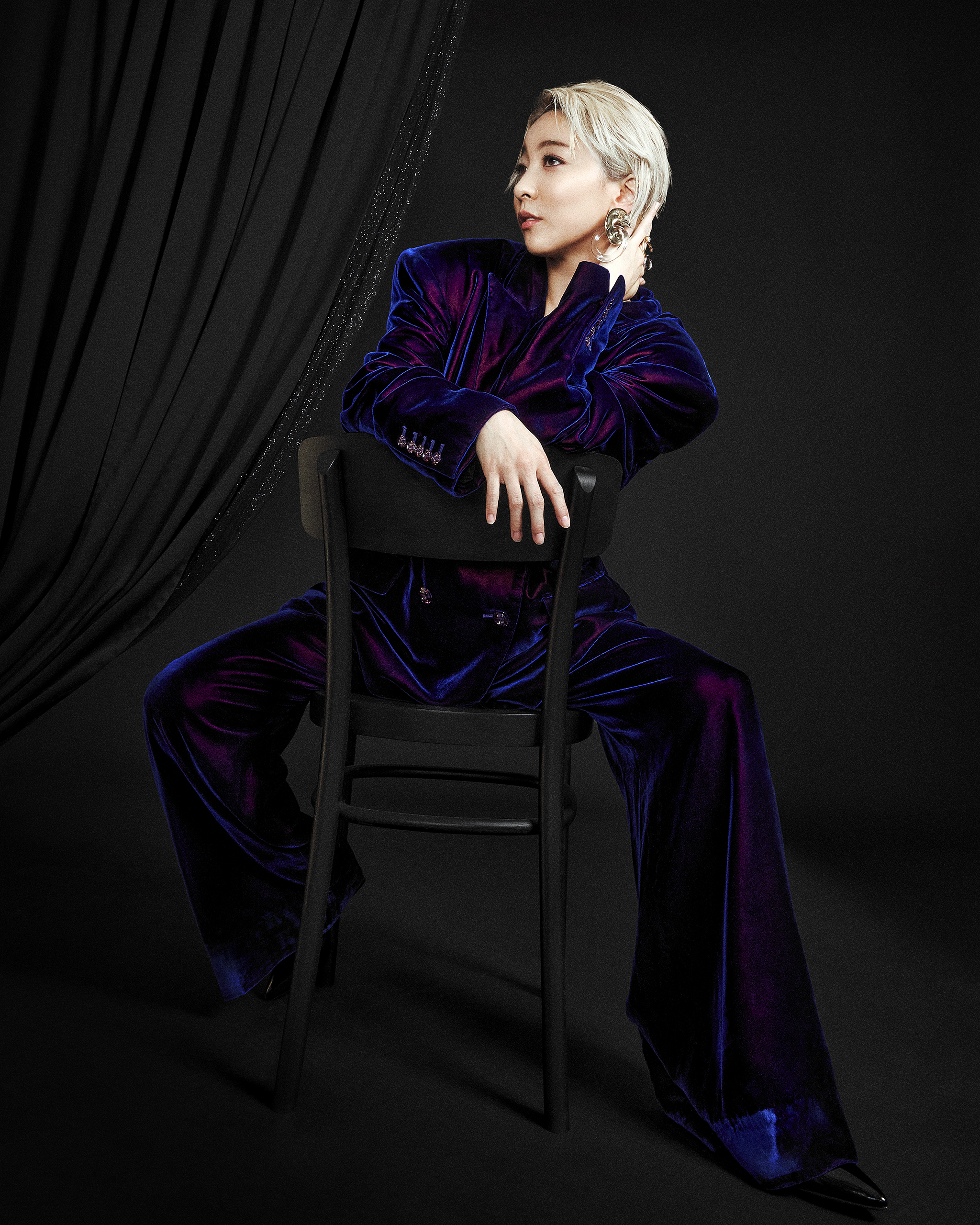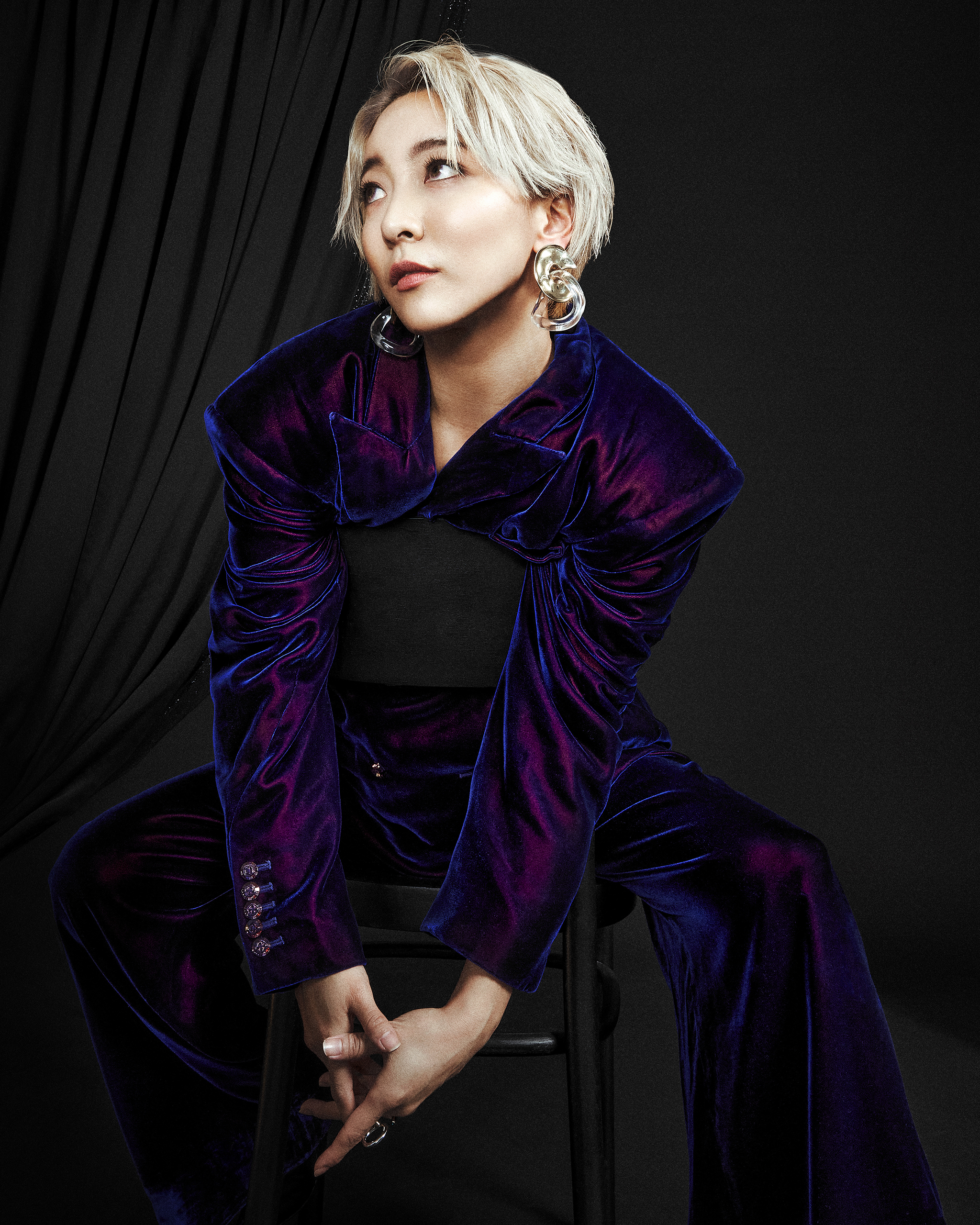 SUIT, CHRISTOPHER JOHN ROGERS.  EARRINGS, ALEXIS BITTAR.  RING, DEMARSON.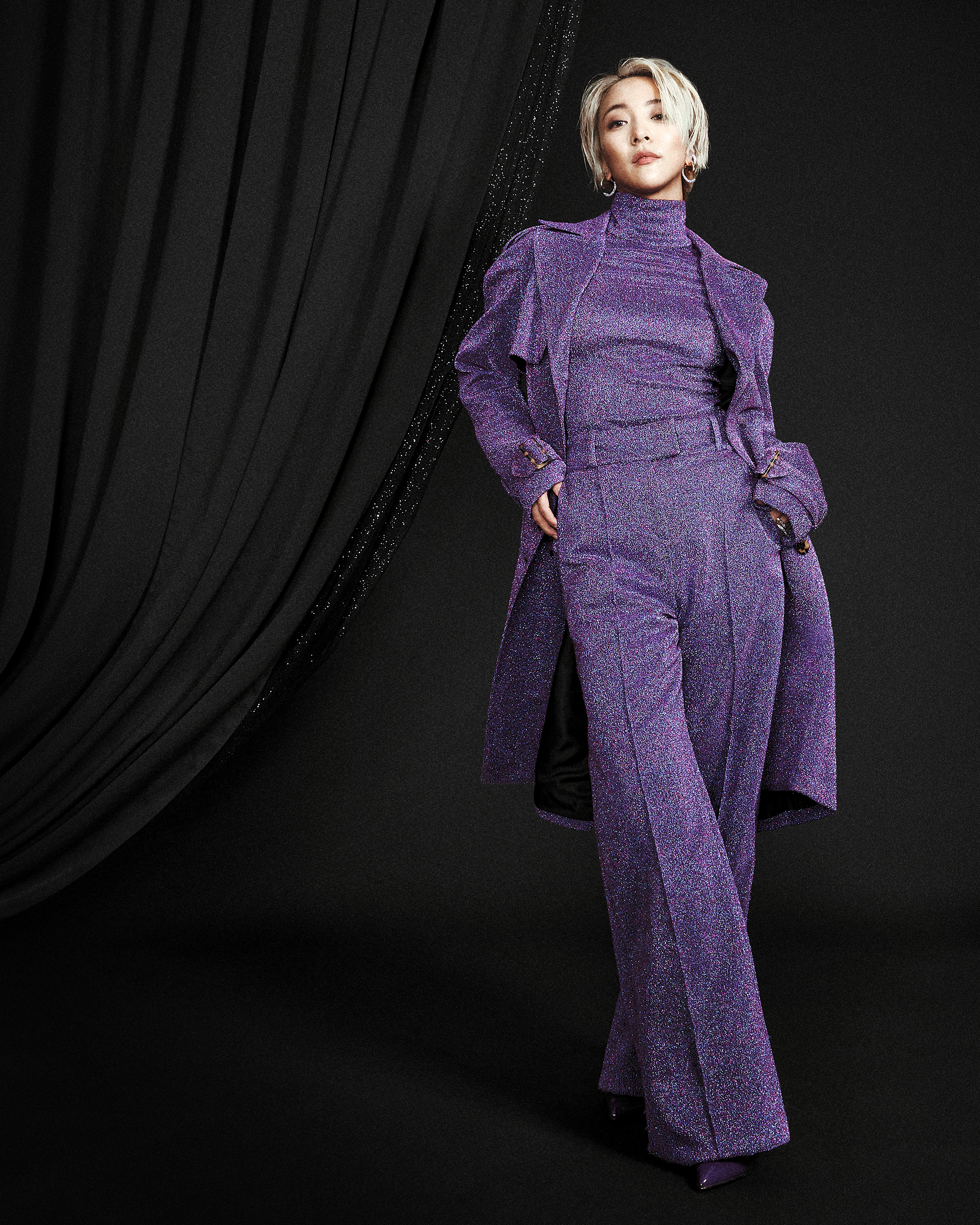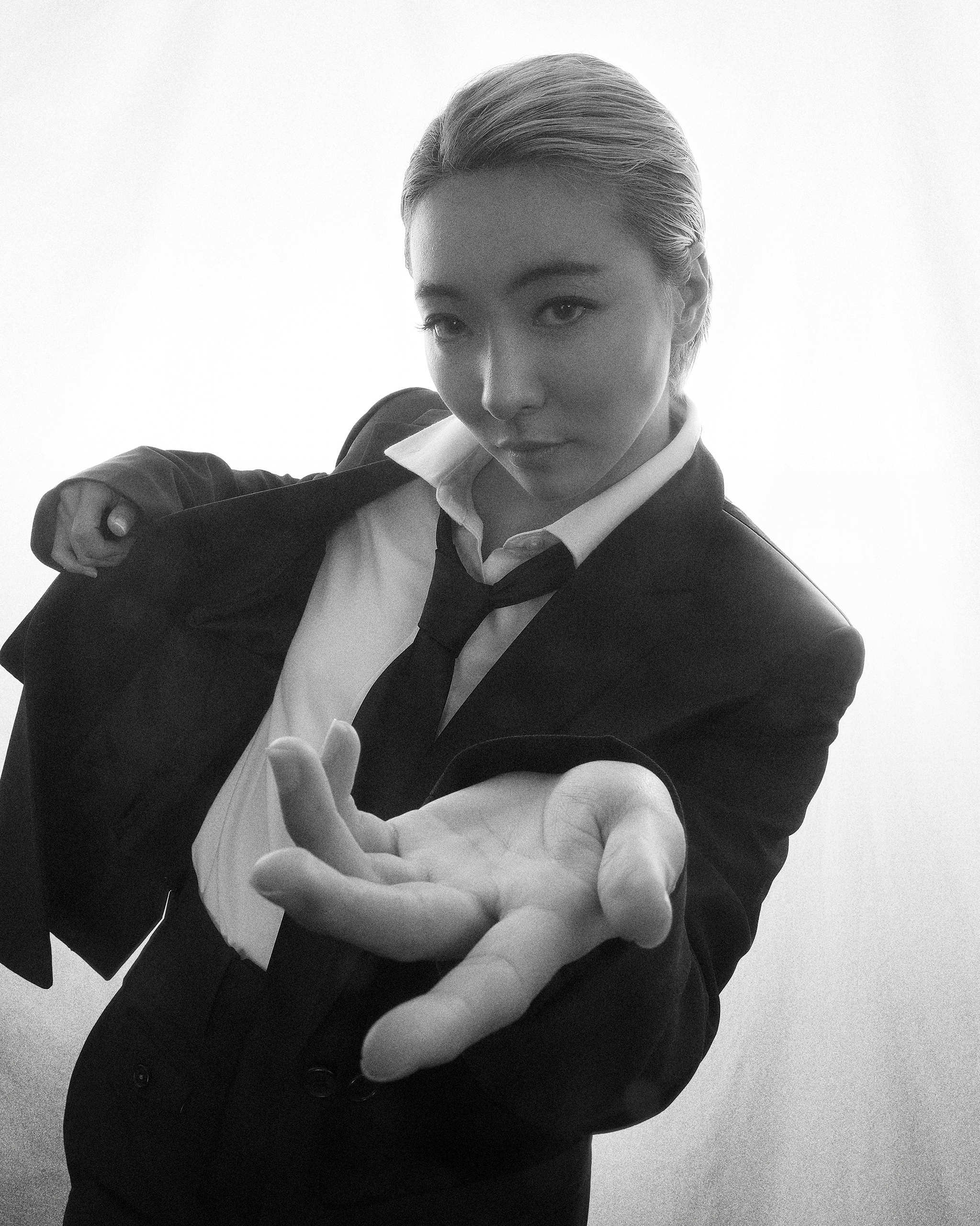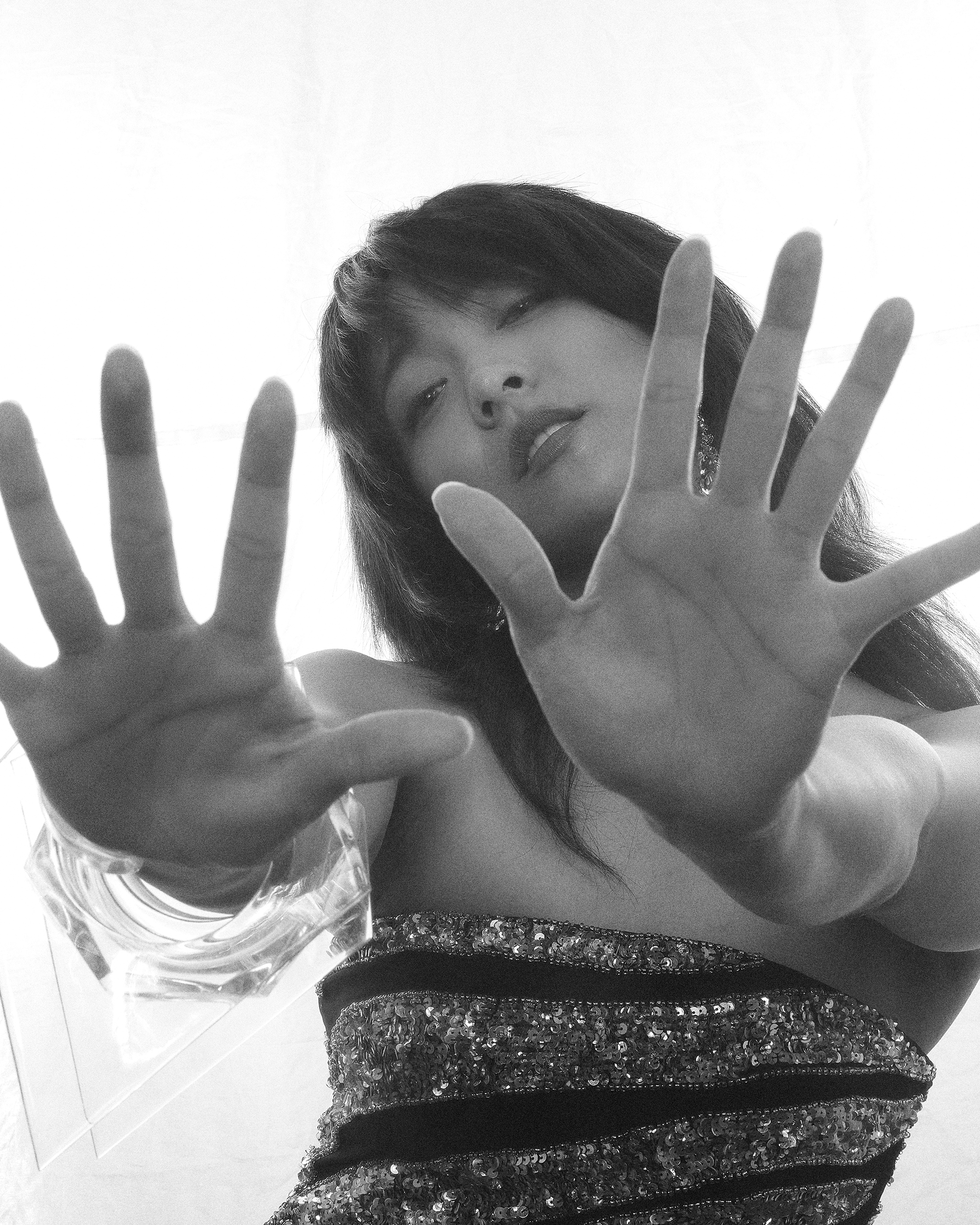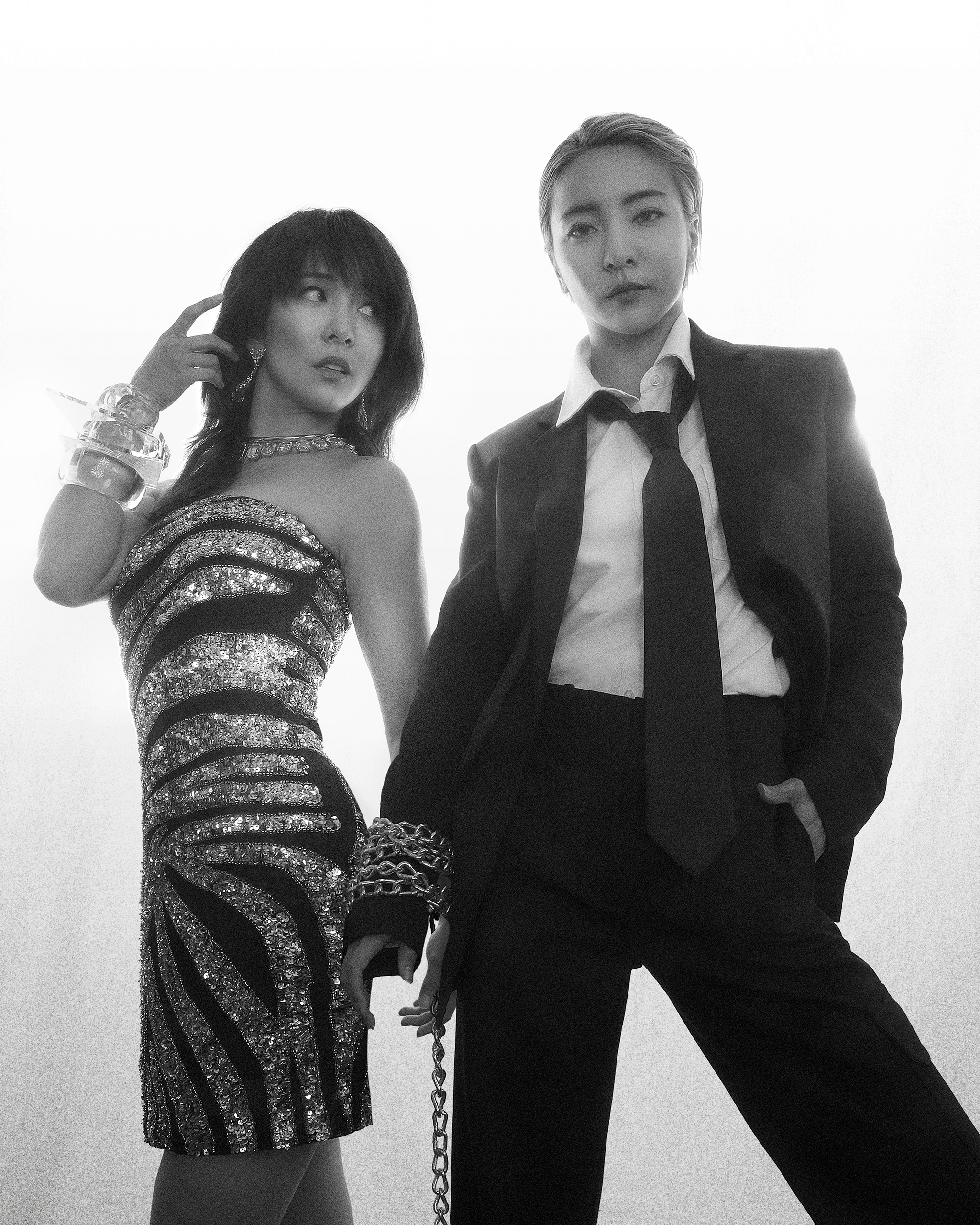 FROM LEFT: DRESS, NBD.  EARRINGS, SILVER COLLAR, AND BRACELETS, ALEXIS BITTAR.  CRYSTAL NECKLACE,  COOLOOK.  SUIT, HELMUT LANG.  SHIRT, CALVIN KLEIN.
Creative Direction & Photography: Lauren Nakao Winn (@Laurennakaowinn)
Co-Creative Direction & Styling: William Noguchi (@Thesassyzebra)
Set Design: Jovita Tedja (@Jovtedja)
Photo Assist & BTS Photography: Kevin Mui (@Keyvoon)
On-Set Production: Seoul Jeong & Eric P. (@Seoulgram)
Interview: Jovita Tedja (@Jovtedja)
Translation: Anthony Kim