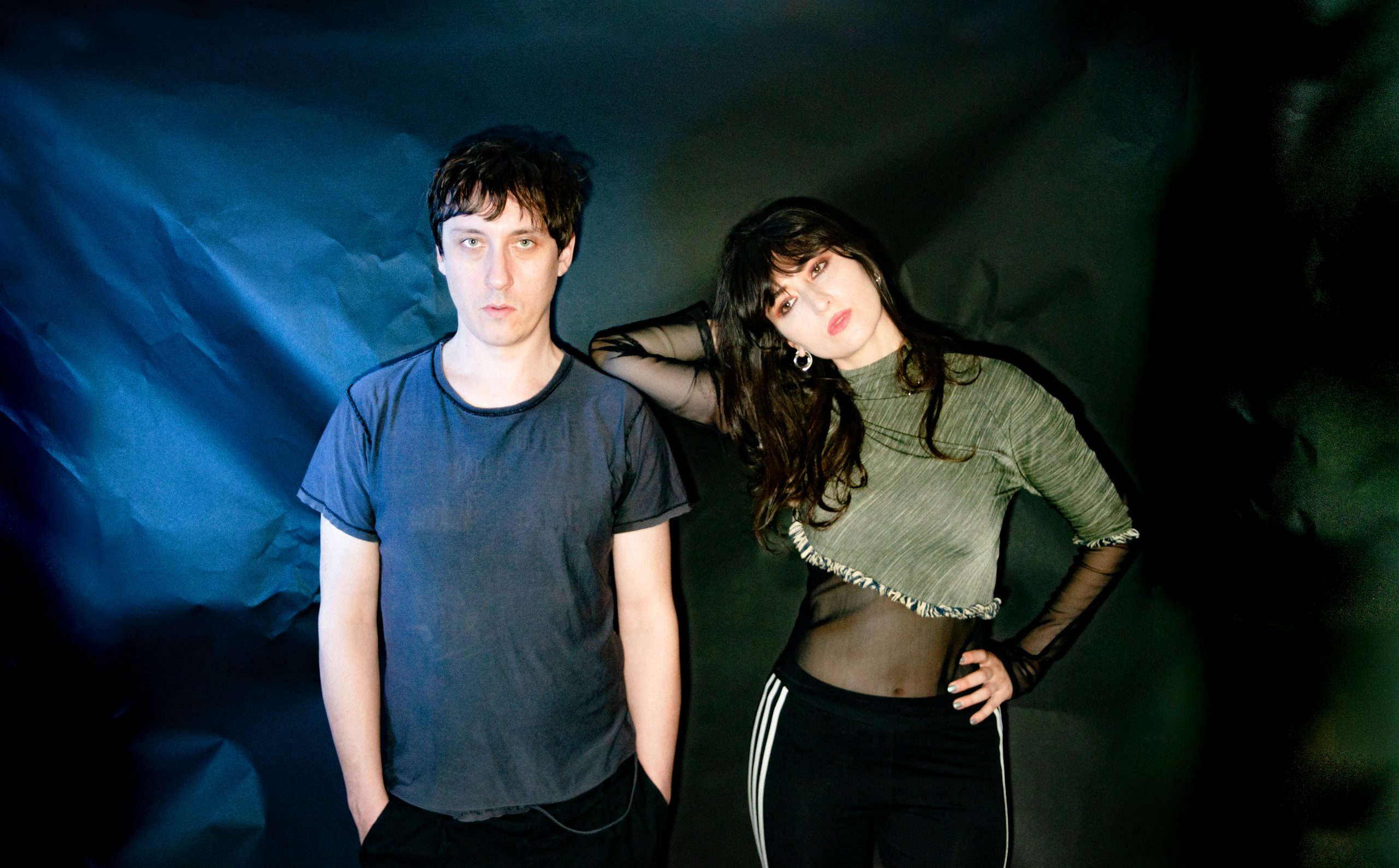 A rhythmic euphoria of dark prose…The Cocteau Twins strike chopsticks. Tempers the icy alt indie duo dishes a prodigal sound of electric symmetry. 'Capital Pains' their 2019 single paints an illusory night in a hotel room, and Jasmine Golestaneh/Eddie Cooper, from NYC strive to bring us back, with their familiar synth laden electronics. A tired melody floats cloudlike through their singles, and with today's New Meaning, their latest album…they note on our days with elegant exploration. 10 singles reflecting on the transience of our emotive state are eloquently served.
If you guys could pick one favorite song what would it be? 
Jasmine:
Teachers by Leonard Cohen.
Eddie:
The Partisan by Leonard Cohen.
A favorite dish?
Jasmine:
Potatoes, any which way.
Eddie:
Wienerschnitzel.
'Unfamiliar' and 'Nightwalking'…what were the ideas behind these singles?
Jasmine:
Both songs are looking for meaning in times of upheaval and uncertainty. 'Unfamiliar' explores liminal space as a catalyst for change…and Nightwalking takes comfort in the beauty that exists alongside chaos.
Eddie:
'Unfamiliar' and 'Nightwalking' have this seething, roiling low end offset by clear high melodies, and that contrast kind of mirrors for me the concepts Jasmine mentioned, meaning born of uncertainty, beauty adjacent to chaos.
What would you guys say is the main theme behind the album? 
Jasmine:
Ways of dealing with the inexplicable and unknown. What kind of meaning is meaningful enough to bring hope in times of crisis? Exploring notions of truth, beauty, transcendence, evolution, justice.
Eddie:
Life feels chaotic and yet so static, I think that contradiction allowed us to explore the unknown in a very consistent, coherent way that's reflected in the album as a whole.
When did you guys meet? 
Jasmine:
We met around 10 years ago through a mutual friend. I had another band at the time and I was looking for a keyboard player, so Eddie initially joined that band, until it broke up and we formed Tempers.
Eddie:
I had never really played keyboards before. Maybe that's why the old band didn't last longer.
'Tempers' how did you guys come up with your name? 
Jasmine:
The name describes the music's character, which has a lot of opposing forces at play – mechanical and sensual, structured and ethereal, primal and tender.
Eddie:
When we wrote our first song together, before we even knew what the band was going to be, we thought "Tempers" was a good name for it. I guess in writing that song we were actually kind of defining what the band was about, and the name captured it.
If you guys weren't making music what would you guys be doing? 
Jasmine:
I would be wishing I could make music!
Eddie:
I can imagine being an embittered academic or a cook.
Which track on the album would you say was the most different from your previous work? 
Jasmine:
It Falls Into You because it's so abstract and spacious, highlighting the sensation of sound shapes more than anything.
Eddie:
Yes, If Falls Into You is a departure in process and sound, there's a cerebral quality to it that is different from our more instinctual, prelinguistic way of composing.
A favorite movie?
Jasmine:
Paris, Texas. 
Eddie:
High and Low.
Resolutions…yay or nay? 
Jasmine:
Yay, resolutions are not just for new years, it's never too late to change your life.
Eddie:
Yay, I usually start slightly before new years to make it seem less cliche.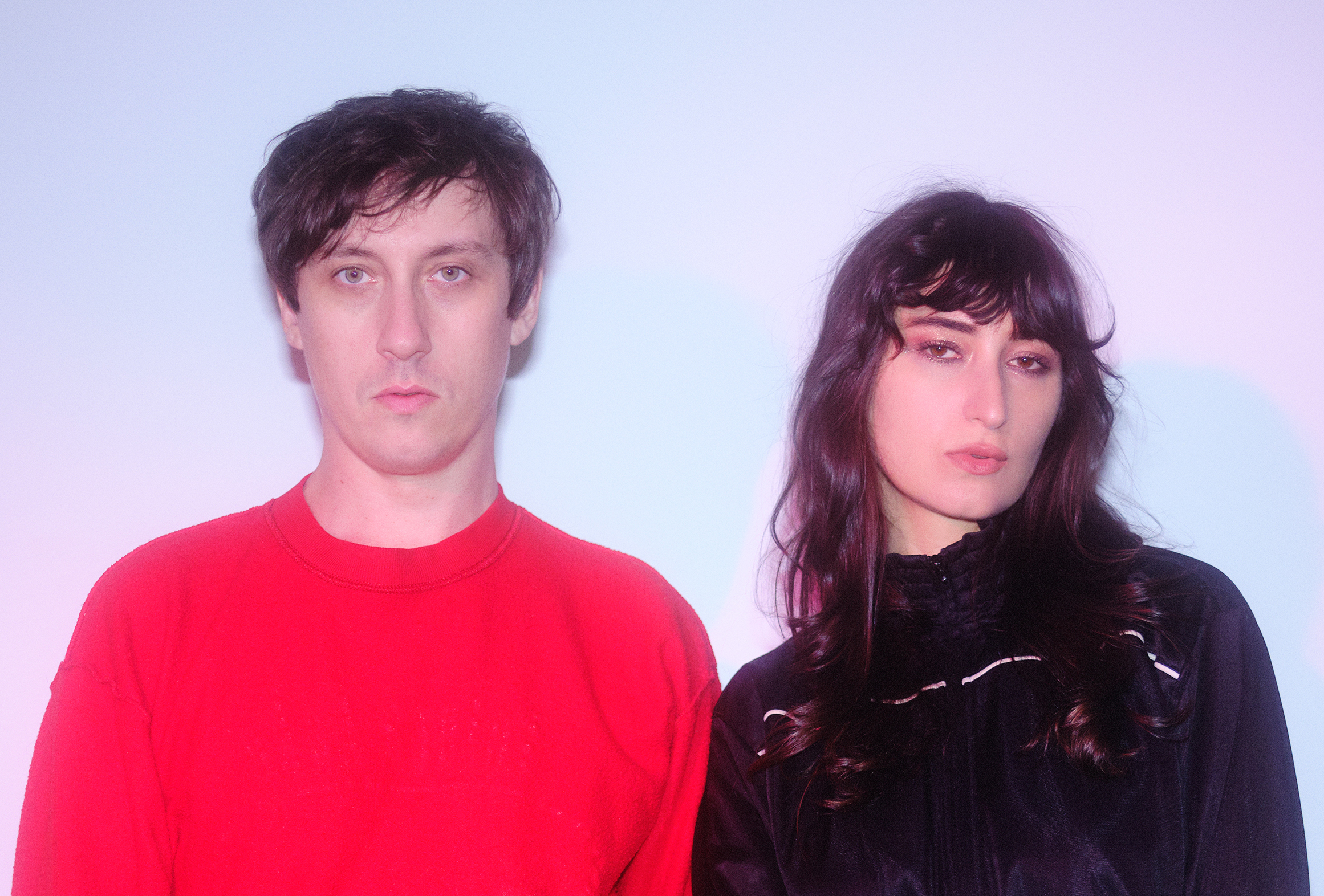 CONNECT WITH TEMPERS