Music is my diary, so welcome to my inner thoughts. I love you and thank you for listening. -T.J
Out of San Diego and into the world, alt-pop artist Tea Janee is a 21-year-old singer and songwriter who began her journey into music in her teens as a way to cope with the changes and emotional complexities of that transitional period in life. like many before her, Janee channels her hopes, dreams, and anxieties into cathartic and relatable music that aims to weave genuine connections between the listeners and herself, helping everyone involved to make sense of their own emotions and inner world
Tea's Newest song and her second overall single release is called "I Don't Wanna Talk About It"- This release is being supported by Grass Fed Music Mgmt as well as a large-scale influencer campaign by Ayal Klienman. 
This song is supported by a music video focused on three girls bored with their lives who decide to go and have a different girls' night out. The music video was conceptualized as a parallel to a Snapchat-style vlog. The song itself plays out as exactly the kind of anthem such a night deserves.
We took a golden chance to interview this nascent young talent on her origins and what the future might look like for her. Check it out:
Tea Janee, tell us of your start in music, what drove you creatively to this point?
I have always had very "big" feelings. I think the people closest to me would say I am a passionate person. When I was 13 I really started writing songs on my piano as a way to combat the negative feelings in my mind. I felt like nobody listened to me. I still sorta feel that way and music changed that for me by giving me a way to say something. What drove me here creatively is that music to me is like air; it's essential to life. I just write what I feel I always have and I always will. 
Please tell us about 'I don't wanna talk about it'- you call it a "fun take at tragic over-thinkers" What inspired it? Are you a "tragic over-thinker" yourself?
'I don't wanna talk about it' is about having feelings you don't want to process because sometimes I simply do not want to rationalize things but my brain works on auto-pilot. I am a tragic over-thinker. I get stuck on certain thoughts and they have this way of sticking in my head. I have this bad habit of constantly running scenarios and conversations in my mind. I find myself loving the idea of someone or something more than I actually like that thing. I have a big imagination and sometimes it gets the best of me.
'I don't wanna talk about it'- is your second release, but what made 'You like to play with Fire' fit to be the very first single you put out?
I write what I feel, whatever that might be at the moment. 'You like to Play with Fire' feels like a good starting place for my artistry. It's just correct. I can't exactly explain why. The song describes me and my personality very well but also I think other people will feel the same or have similar experiences. It's like an introduction because it's an easy listen and a personal favorite. 
And where are you going? As a musician, what part of the human experience do you connect the most with your music?
As a person I do not like feeling confined and I really like being in control. I express this in my music because I do not fit in just one box or genre or subject matter. I say this because as a part of the human experience. I do not think people should be limited to just being one thing and what I connect with the most is actually the ability to connect. Sometimes I struggle with feeling connected and heard and music is that thing that makes me feel whole in every sense. 
A classic question and with no better time to ask than now: Who are your biggest influences musically?
Kurt Cobain, Amy Winehouse, and Lana Del Rey are all truly amazing writers and that's why I love them so much they each have this profound ability to capture emotions and tell a story through their music. I have listened, watched and read everything I can consume from and about these three incredible artists. I was listening to a Lana Del Rey Interview and she said Kurt Cobain and Amy Winehouse were her biggest influences and that really brought who I look up to as an artist full circle for me. I am one of those rare people that puts lyrics above everything else and they really taught me how to write. 
If you dare to advise: What can be done to stop overthinking things in life?
Let it out and let it go. I think everyone needs a "thing" , a form of expression you do not have to be good at either as long as you love it. For me I have music, archery, drawing, dancing and these things help me stop the negative thoughts. When something is bothering me I write about it and that really helps me feel better. 
 What do you enjoy outside of music?
I love learning and trying new things, so I pretty much enjoy everything as long as it's a positive experience. I enjoy getting lost and taking adventures. I love watching movies, especially sad movies, reading. I always have a new book in mind. I love playing games whether it's a board game or something active. I love talking to people, especially strangers. I think the ability to make someone's day is something we should all do more. I really like soaking up information because I think learning is one of the greatest gifts we have as humans so I never want to stop. 
What's coming for Tea Janee in the near future? What are you planning?
Over the next year I will be dropping at least one song a month. My first four singles represent mostly my teen years, it's the expression of the girly and toxic drama-filled world I lived in, the music sounding commercial and formulated. Whereas my next project represents sort of my devolution and processing of myself through dark periods in my life represented by different subject matters and a completely different sound.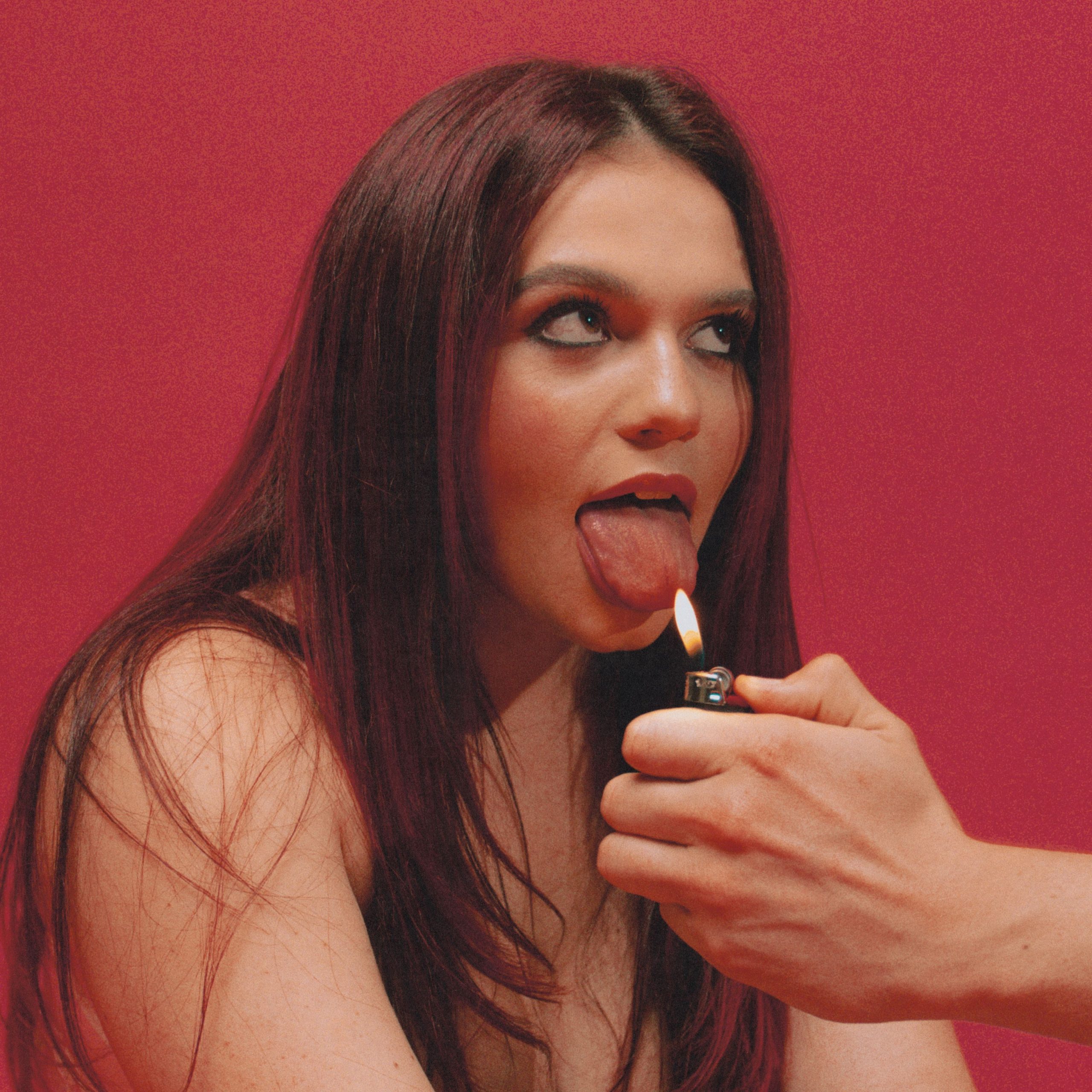 Story: LADYGUNN Photos: Courtesy of the artist
CONNECT WITH TEA JANEE