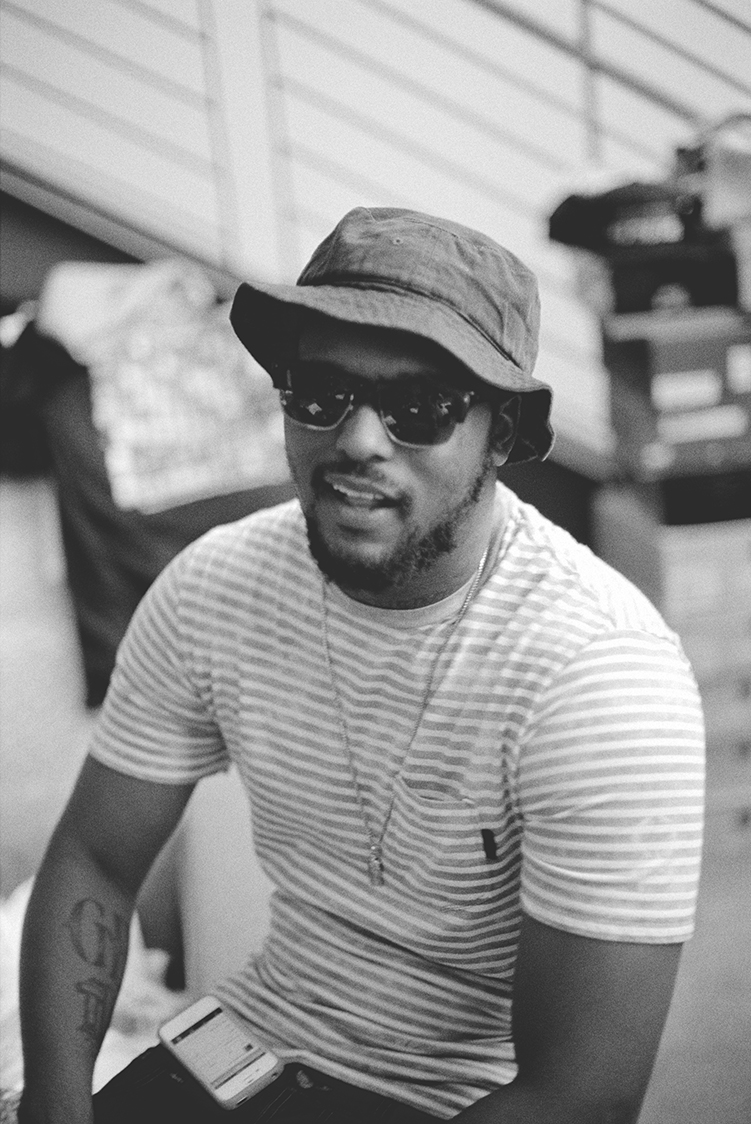 photography / CLÉMENT PASCAL
story / KOKO NTUEN
I'm pretty stoned when I get the phone call from Quincy Matthew Hanley, otherwise known as the genius behind the sublime rap outfit Schoolboy Q. I plan it this way. I wanted to be super blazed for this conversation in anticipation that he might be the same way.
I had some forewarning from [LADYGUNN photographer] Clement when I inquired about their photoshoot activities and got the answer: "Smoke, talk, shoot."
From what I know about hip-hop supergroup Black Hippy and their getting-more-famous-by-the-day cohorts, including A$AP Rocky (who Schoolboy Q refers to as his brother) and the eccentric rapper Danny Brown, they can get high as fuck.
His voice is slow and steady with a paranoid edge, as though you are walking behind him and he's watching his back. I instantly recognize the confident narrator he becomes in his songs. Navigating through his world might make you dizzy with nostalgia for 2pac, Biggie, and old school 50 Cent with his deep rhymes and lush tones.
Schoolboy has been cruising a wave of success after the release of his second independent album, Habits & Contradictions and his 2014 release, Oxymoron, cemented his presence and stronghold in the music industry. He's a former gang member, drug dealer, and superb student, given the nickname "Schoolboy" for his glasses and good grades. The Q is for Quincy. Schoolboy Q's music also functions as a wonderful contradiction that describes the complexities of life at all angles over muted, simple beats, and of course, the glory of getting high.
There are songs like "Blessed" featuring Kendrick Lamar that sounds really good enhanced with some sticky green. There are also the obvious hits, "Bet I Got Some Weed" and "Hands On The Wheel," whose hook is: "Weed and brews, weed and brews / Life for me is just weed and brews / I fucked her once, then I could fuck her twice / Yeah, you heard me right, I might fuck tonight."
Despite the presence of weed in his songs and the cloud of THC that seems to surround his entourage, Schoolboy is not just a "weed rapper," he's just a weed person. He says, "I mean, yeah, my body's so used to it, I need it every day."
There are other dimensions to his songs that that are reminiscent of some old school lush tones and a hustling nature that shows. Basically, Schoolboy Q isn't just sitting on a couch with a blunt all day playing video games. He wants to be at the top.
In "Blessed" he says, But anyway, keep the faith, stay strong brah / Remain' solid brah / Keep playin' ball cause it's the only way up out it, brah. I ask him if these hidden affirmations are the reason he's one of the few entertainers who went from the streets to the stage.
"Yeah, I'm competitive and I'm always like 'Hey, give me more' and if you want to be a rapper too you gotta keep doing that, competing. If you're dropping a dope record, I want to drop a dope record. It just kept me going and it's a game of passion. If you're working like that, you need motivation," he says.
Get Rich or Die Tryin' served as one of those sources of motivation to get him rapping and he lists T.I. as another artist dropping albums who got him in the studio. As far as newer acts, he describes Joey Badass as pretty dope.
When it comes to fantasies, Schoolboy's first thought is, "Fifteen girls at the same time."
"Like having sex with them at the same time?" I ask?
"Yeah."
"Like you're in the middle and everyone's just in a circle, taking turns?"
"Yeah."
"Fifteen?"
"Yeah."
Well, a Schoolboy can dream.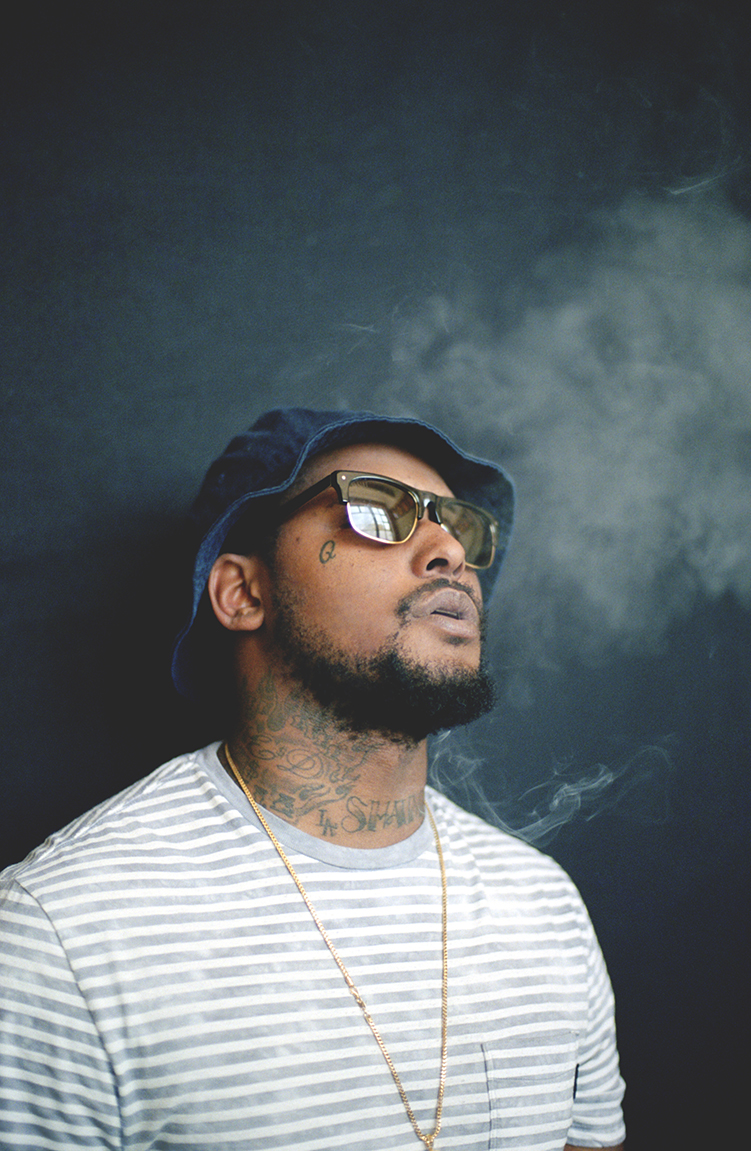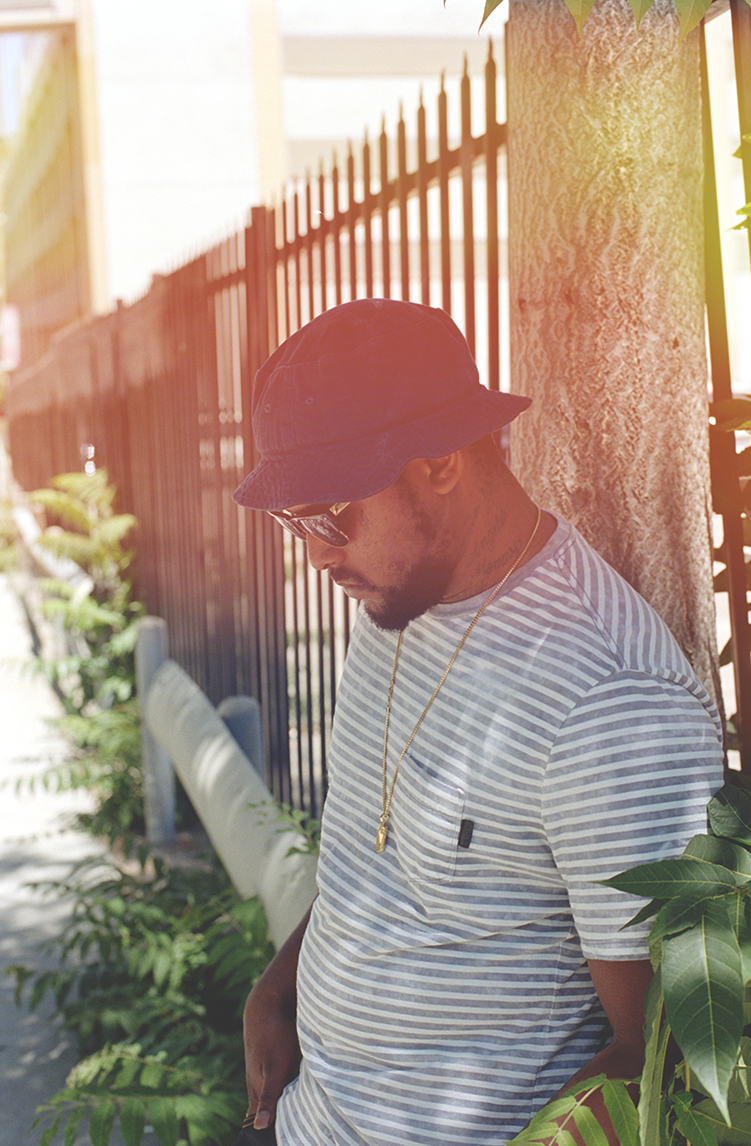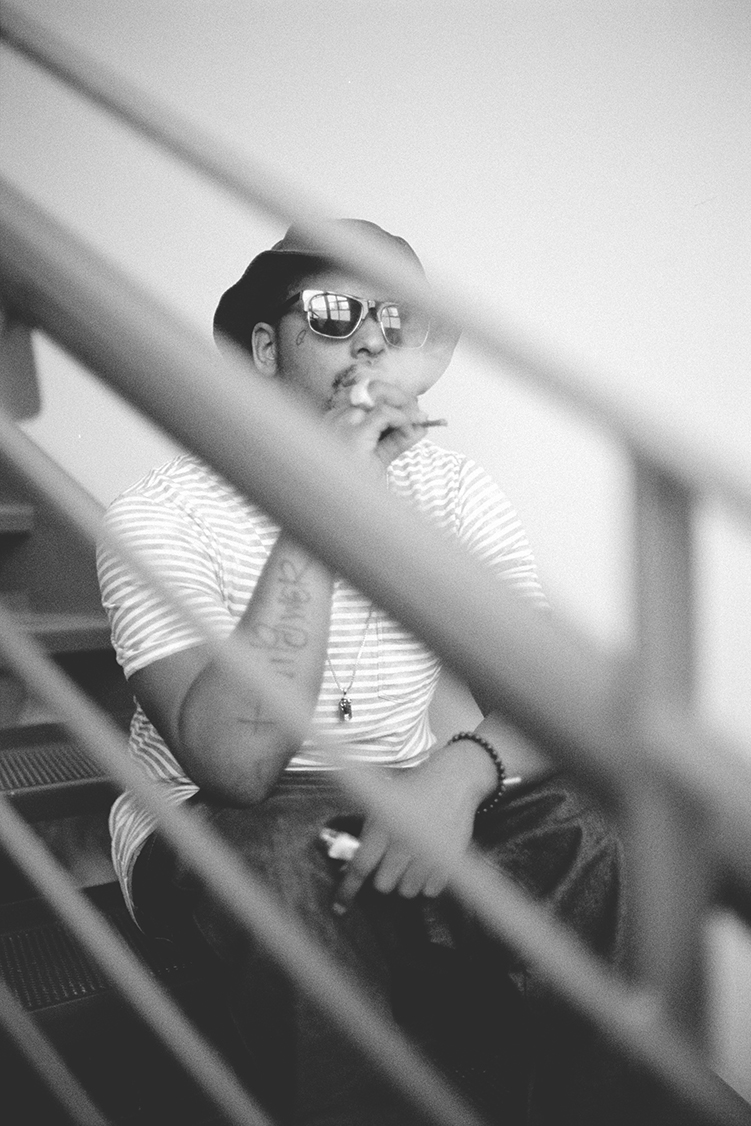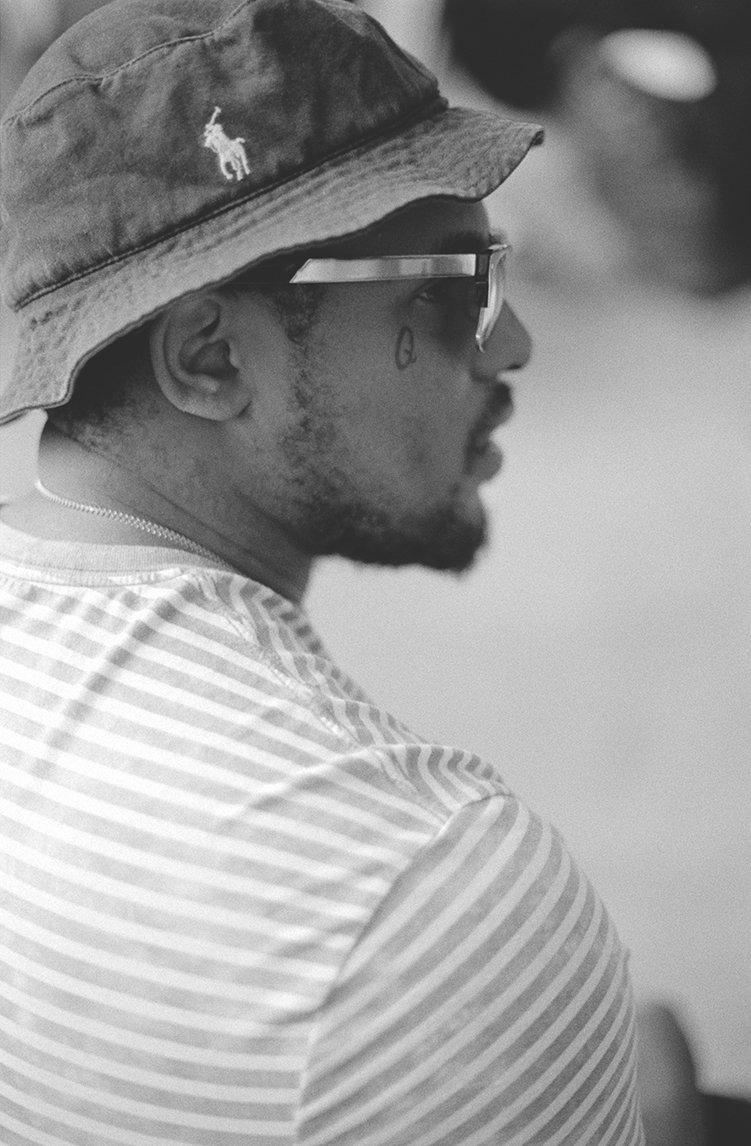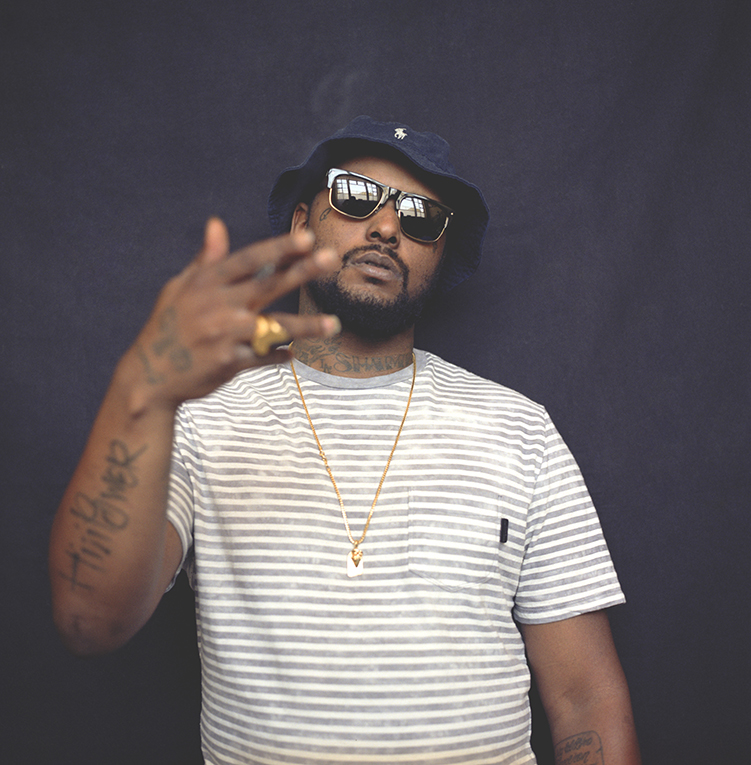 READ MORE IN LADYGUNN #6
MORE SCHOOLBOY Q