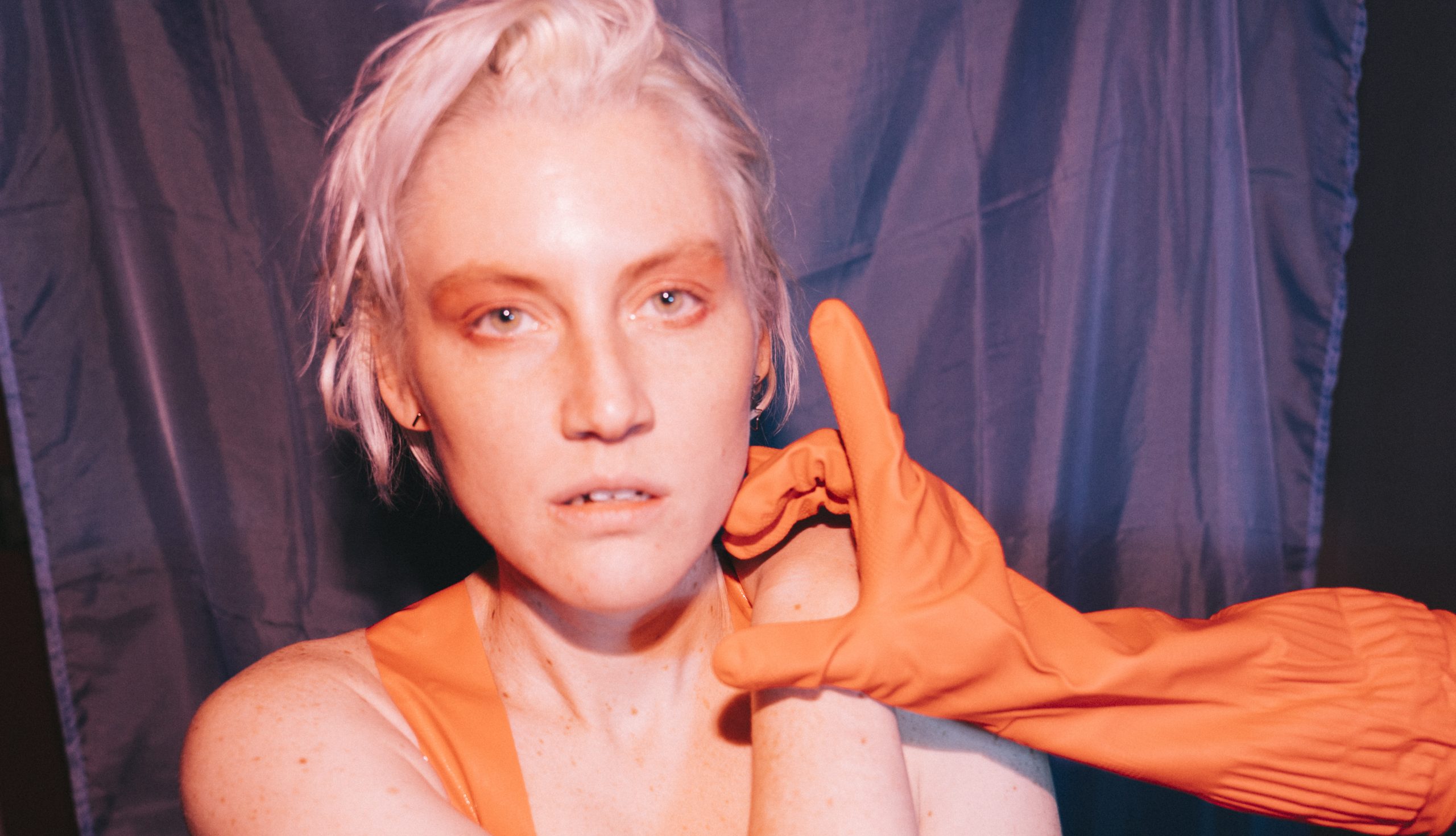 Sarah Jaffe, the truth singer. With a voice that stings and delivers vocals that speak from a sharpened candor. Originally from Texas, a recent move to New York City has been both eye-opening and prophetic and Sarah sheds light on her cemented stance with her latest work. Shameless and self-assured…Ladygunn rattles an artistic mind.
Explain feeling like a stranger to yourself?
I'm a gay woman and a lot of times I can go back to that feeling of being uncomfortable in my skin and sometimes I feel like an 18-year-old…like kind of out of my own body. As an adult woman, I can kind of lose track of myself sometimes and almost by default hurt the ones I love the most.
Do you feel like you are more of an introvert or an extrovert…how would you rank yourself?
I would say that I'm more of an extrovert…I love people! But I also I'm very pleased with my own company. I have no problems being alone.
Frances McDormand and Catherine O'Hara?
I had just watched a Frances McDormand movie, and of course, I'm absolutely obsessed with Schitt's Creek and everything she's in. I was just basking in what phenomenal talents they are and in doing so kind of came up with a rhyme and rift which became something else…boredom also! I started writing this in April or May of 2020 and was crawling out of my skin at the time!
"Tryin to Reach Ya" is quite different from your earlier music…how so?
That song in particular came about from the band Generationals…I toured with them right before the global lockdown. They reached out and I was eager for other production opportunities because I really wanted to collaborate with other artists. They sent me a few tracks, and we were working back and forth…they top lined it and put a lot of trust in my hands and out came a song…I think both parties were pleased at how everything turned out. A creative trust is really rewarding when there are no limits set or expectations and I'm so stoked with how that song came out
Indie vs Alternative indie?
Idk how to answer that question…I listen to everything and love every genre of music available to me. I listen to everything, and I think I digest music in that very same way. I think less about the style of music.
I wish I was a little more delicate…specifically, what are you referring to with that lyric?
I wrote that song as a filler at the very beginning of my career, but now what I find, I do wish I was a little more delicate, I can be very harsh and cold at times. It does feel like I'm a stranger…that specific lyric was kind of a longing to be softer with myself. I have a way of just kind of removing myself in times of stress. A gross defense mechanism.
Is the mechanism necessary for your art?
I do believe in transparency but some of that harshness doesn't come from anywhere, but it doesn't always need to be an active place. I think there's duality…one can be transparent and not an asshole.
If the voice in your head was a fruit, what would it be?
A kiwi!
The idea is a slave?
Deep-rooted misogyny! I was raised to believe that women were second and always second and we were there on behalf of men, and I think carrying that around as a 35 yr. old woman has really fucked me up. I still have to remind myself that those ideas are bullshit. Call it out, reclaim it and get rid of it.
How much of a role does music play in the destruction of misogyny?
It is the role!
How would you describe your transition from Texas to New York?
New York is just a scrappy place that figures out a way…the city was built on people trying to make a life for themselves. It's also a very amusing city to live in…there's chaos at every corner!
There's a lot of hierarchy everywhere else, but I don't feel that way here… there are just cool people making cool art. You're rubbing shoulders with badasses on the subway and there is much that can be said from that.
The quintessential New Yorker?
Someone that is willing to go through all the inconvenient hoops—at no mercy. A hustler… a hustler is the quintessential New Yorker.
Do you think that all ironies are wicked?
No, but some are very funny.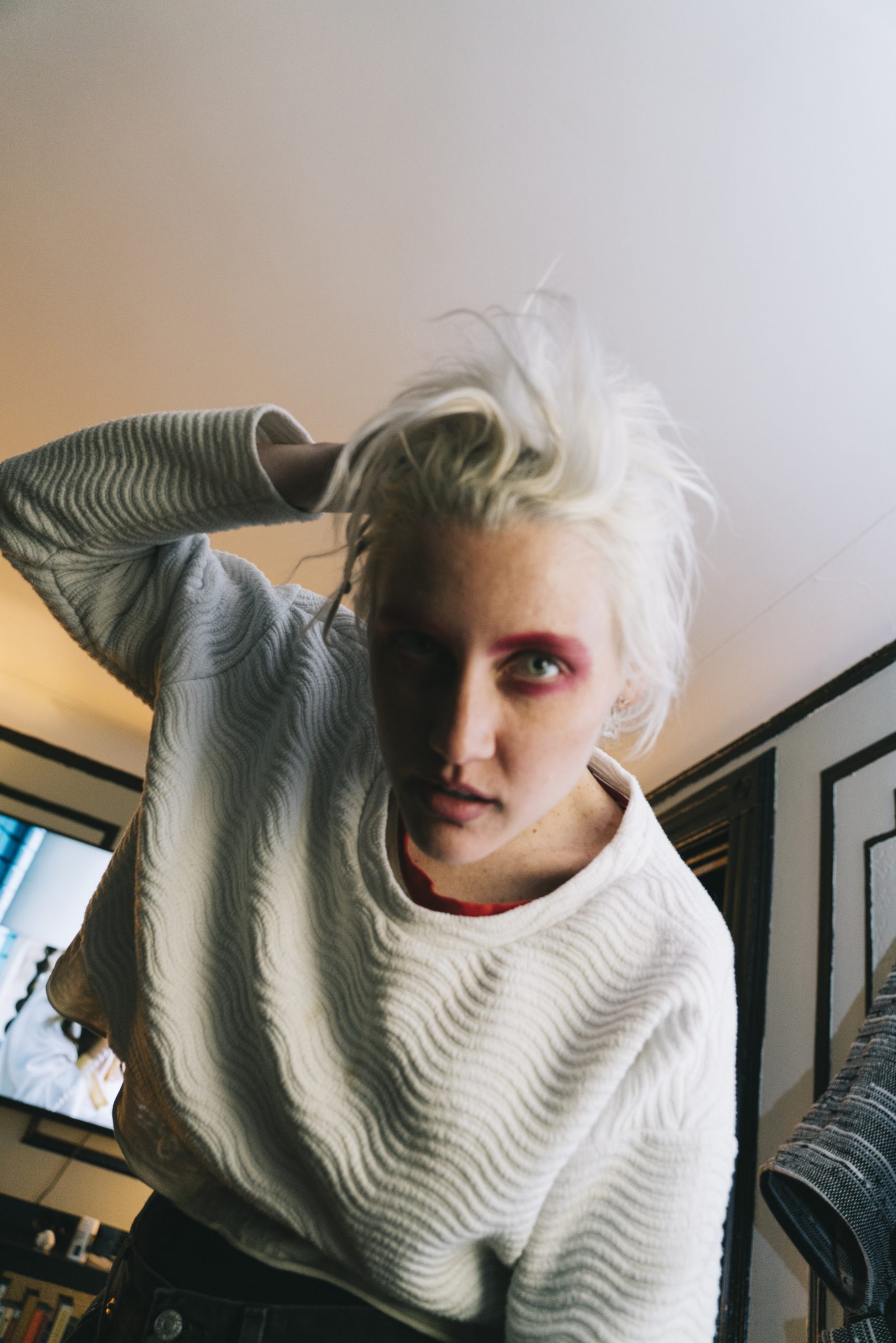 Connect With Sarah:
Story/ Alexander Mays
Photos / Lindsey Byrnes