Breaking out from the confines of your national audience and into the broader world of mainstream worldwide audiences can be a daunting task for many artists, but talent cannot stay hidden for long, especially in this day and age where a national treasure can rise to international recognition with the snowball effect of a single click.
For Bulgarian-born Ruth Koleva, it's not so much a tale of "breaking out" as it is a tale of "wilfully spilling over" to the rest of the world with her infectious vocals. The Electro-soul pop singer was already a smashing success in her home country with her 2014 debut album "RUTH" earning her the top prize at the Bulgarian Radio Awards. Of course, early success at the national stage is one thing, but with a sound tailored for widespread appeal, her move to New York City in 2019 will certainly be the move that launches her to stardom.
Working alongside fellow Bulgarian Gueorgui Linev -better known as Kan Wakan-,  Ruth recently dropped a brand new single called "Wassup", and if you direct your attention to your dictionary, under the definition of the word "sultry" you will find a small image with the single's artwork. Pretty cool, huh? It seems as though Linev's cinematic-yet-understated flavor definitely rubbed off on Ruth's own exquisitely smooth style, double-stacking the sensuous and sultry style of both into a thick stream of musical honey.
It's a no-brainer that Ruth should pair up with Kan Wakan once again, not only are they connationals proudly representing their homeland, but also as, musicians their sensibilities seem to have been made for working with each other. "Wassup" ends up being a very atmospheric track, with a seductive, intimate, mysterious, and cynical edge that spells "noir" all over the place.
The road to this release hasn't all been easy, however. In spite of the great acclaim and warm reception she's received, 2019 was a rough year for Ruth for obvious reasons,yet with resilience aplenty, Ruth is coming out of the post-lockdown era fully charged, ready to claim the success that's rightfully hers.  "We all like to reinvent ourselves – this song represents me opening to the world again." She confesses, giving me the impression that this isn't just a new single for her,  but a renewed mission statement that promises to deliver a previously unheard side of Ruth, one that we'll definitely be getting more and more acquainted with as time goes on.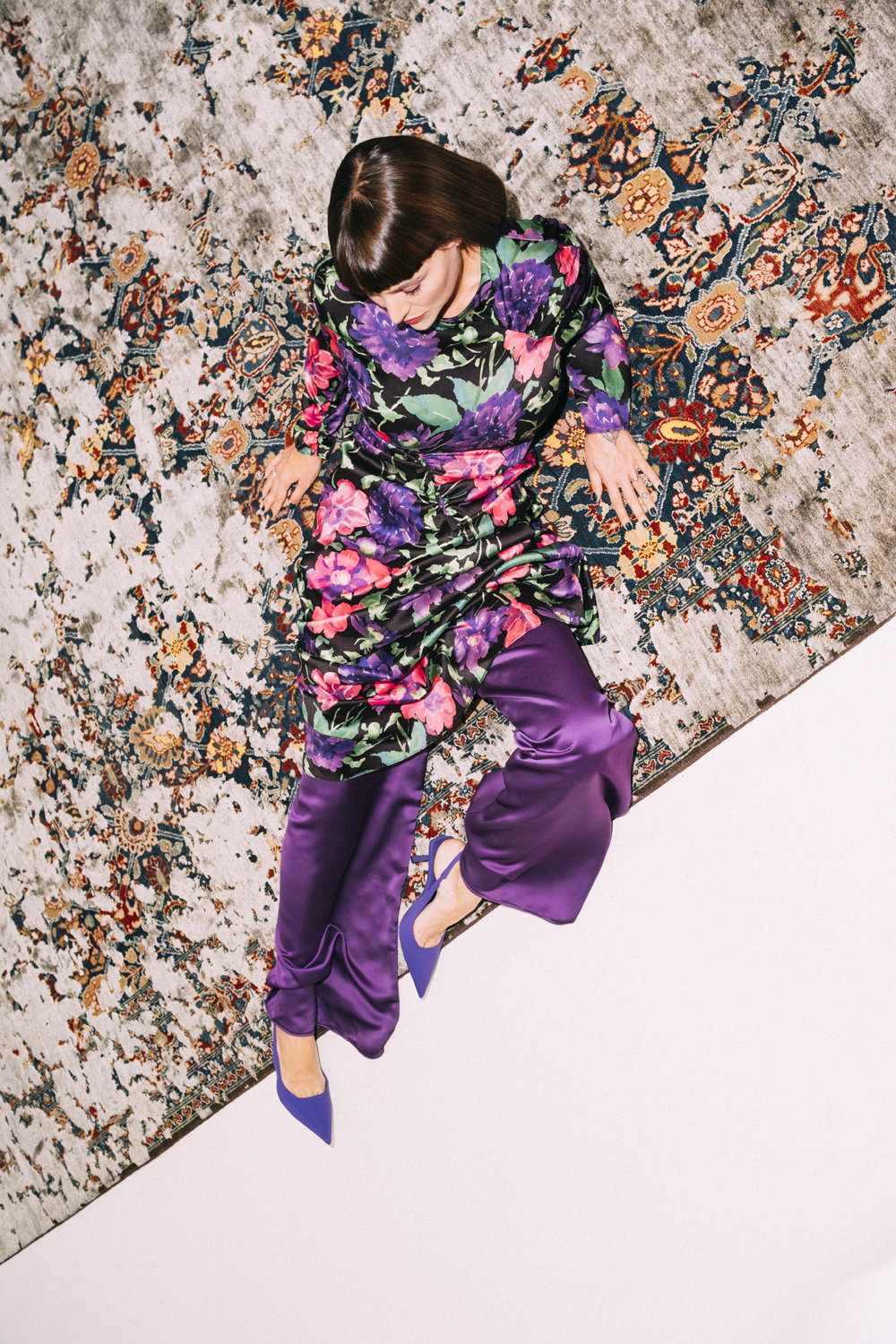 Story: Samuel Aponte
Photos: Mihail Novakov
CONNECT WITH RUTH KOLEVA