Glam Rock has had its fair share of detractors over the years, and regardless of where one stands, its influence and achievements within the broader spectrum of Rock & Roll music simply cannot be denied, and nobody can be left indifferent to it.
For years now -if you're one to pay attention- there has been a steady revival of the rock from the 80s and 90s brewing halfway underground amongst enthusiasts of the new generation, seeking to recontextualize the sounds and ideas of the time, keeping the essential and inscrutable vibe of it all. Part of this revival is spearheaded by bands like Royal Sugar.
The band is essentially in the friendship and musical destiny that was forged when frontman Tyler Cohenour and Bassist-vocalist  Garret Carr met in college in their native Florida. Both men grew up on the Oldies goldies of the rockin' persuasion, feeling out a kinship they would call themselves "musical soulmates.
"First couple times we played, we're like 'There's chemistry there. We should run with this and see what happens,'" Carr recalls.
This chemistry eventually resulted in the arduous process of getting an actual musical project off the ground. Calling themselves "Royal Sugar", the Nashville-based outfit is now dead-set on bringing back "Glam Rock" in their own innovative way, and today we get a chance not only to ask them a couple of questions but to get a spoonful of their amazing sound with their newest track, "Fleeting Love".
This song is about our drug of choice: Toxic relationships. A widely experienced trope but one of the most powerful. Running back again and again to a toxic fling for a quick hit and feeling low right after knowing that's all it will ever be. You want more. You want love. Likening this person you run to as being as addictive as a drug. With just as many side effects.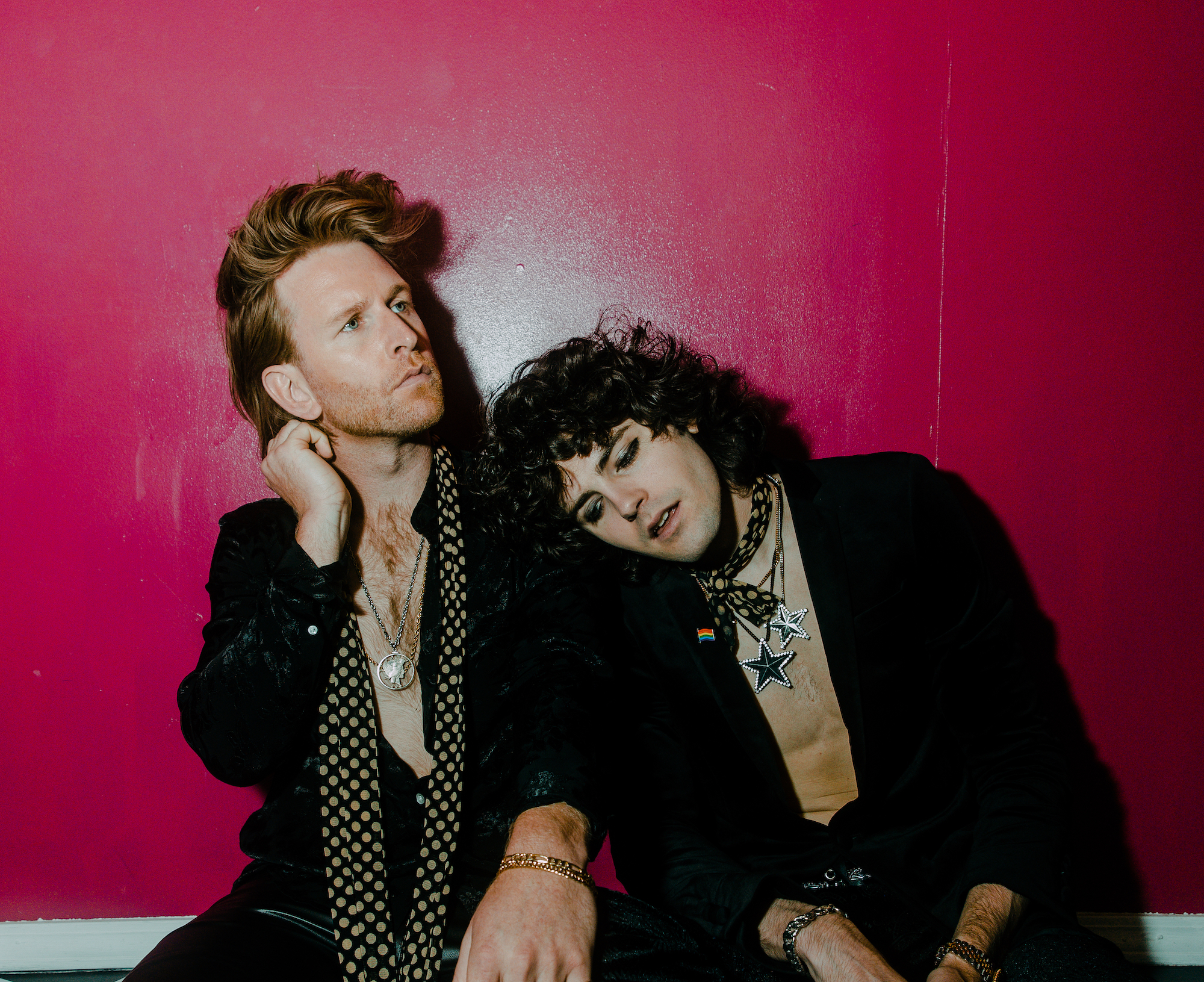 In a few words, who or What is Royal Sugar?
Royal Sugar is essentially a glam rock band that's been thrown into a vat of bubble gum pop.
Where does the name come from?
The name was one of many that was thrown around but when those two words came together everything clicked and it just evoked the exact same energy as these songs we have been writing. It felt like the name of a rock band that should have existed but, upon closer investigation, never did. 
What are the 3 greatest inspirations for Royal Sugar?
We're definitely heavily influenced by 70's glam artists like David Bowie, T-Rex, Elton John. As well as 80's rock artists such as Bon Jovi and Def Leppard. And our mutual love for modern pop choruses and synths is what really brought this blend together and created our sound.  
Isn't fleeting love something we should avoid?
Absolutely. This song is an analysis of our toxic relationships of the past and what we've learned. The ups and more importantly the inevitable downs. But the common thread seems to be willingly returning to that person even though pain is sure to follow. There was once a spark and you go searching for it even after it's been extinguished. It's a fool's errand.  
From your perspective, why are toxic relationships so difficult to put down for some people? What's that defining trait that keeps people trapped?
I think as human beings we place so much stock in the initial dopamine rush and yearn to experience it again once it's worn off. It becomes toxic when you realize the risk and take it anyway. You experience the pain because it's the only conduit you have to the pleasure of the past. 
Is Glam Rock making a comeback, if anything, Royal Sugar feels like an evolution and revindication upon it? 
We definitely believe so. 70's and 80's glam is such a huge inspiration for us and our mission is to introduce our version of glam rock in a modern pop format through our style as well as our music.
What has TikTok meant for the band? How did you figure out how to take advantage of it?
Tiktok has been such a huge platform for us to find an incredible fan base that we didn't even expect to be out there. As fans of glam rock ourselves, it is such a trip to be able to be a part of such a nurturing community. And to be able to have a hand in facilitating that is such a special thing. We started out turning modern pop songs into rock songs during quarantine and just threw the covers up not knowing what would happen. Little did we know, we were developing our sound and fan base in the process. 
What's in the near future for Royal Sugar?
A lot of rehearsing in high heels. The plan is to keep releasing all of these songs that are burning a hole in our Dropbox- and to take this show on the road! 
Story: LADYGUNN
Photos: Courtesy of the artist
CONNECT WITH ROYAL SUGAR