Olya Sonica is rocking out a new single/video "Doing it Without You", recently launching her solo career. She's coming out exactly on Valentine's Day. The song is charged with an empowering vibe and all the fun ass-whooping any self-respecting rocker could need in a single tune. Say goodbye to the failed relationships past and say hello to the new breakup anthem that'll get you through. 
"Doing It Without you" is a Part of her upcoming debut album produced by Ben Rice at Degraw Sound, will be released in 2023 by a new female-centric label, Fan Girl Records.

Diving into Olya's background, she came to NY at the very young age of 12 years old with only a backpack and a dream of making music and being free. Using her songs to speak to the world she's keeping the spirit of rock alive and roaring, giving a new perspective to the classic foundations. Olya has played with some of the best bands of LA and New York, touring both nationally and overseas bringing powerful female-fronted rock tunes to the new generation.
There's a tremendous high dose of Olya's intoxicatingly sultry voice in "Doing it Without You", going deep into grunge and hard rock territory, there's a brand of high-octane energy in her lyrics and it will be impossible to take them out of your head, an explosion of lust and liberation, Olya herself describe it: "When you're no longer with a person you love/built a life with you think you can't do it without them. "Doing It Without You" is an empowering mantra that helps you to move on, focus on your strength, find new meaning and have fun along the way. We picked Valentine's Day for the release to really emphasize the point of finding joy after heartbreak & the healing powers of self-love. We also filmed a music video that has an uplifting divorce party theme to help promote the song." "Listen on repeat to move through pain & fear into a field of endless possibilities and unconditional love for yourself, you got this, and remember, every end is a new beginning. Time to allow yourself to write your own story!"
If you want a song to forget your lousy ex, this one is the right one for you. Don't miss out on her upcoming album, it promises to be one of the best coming out this year.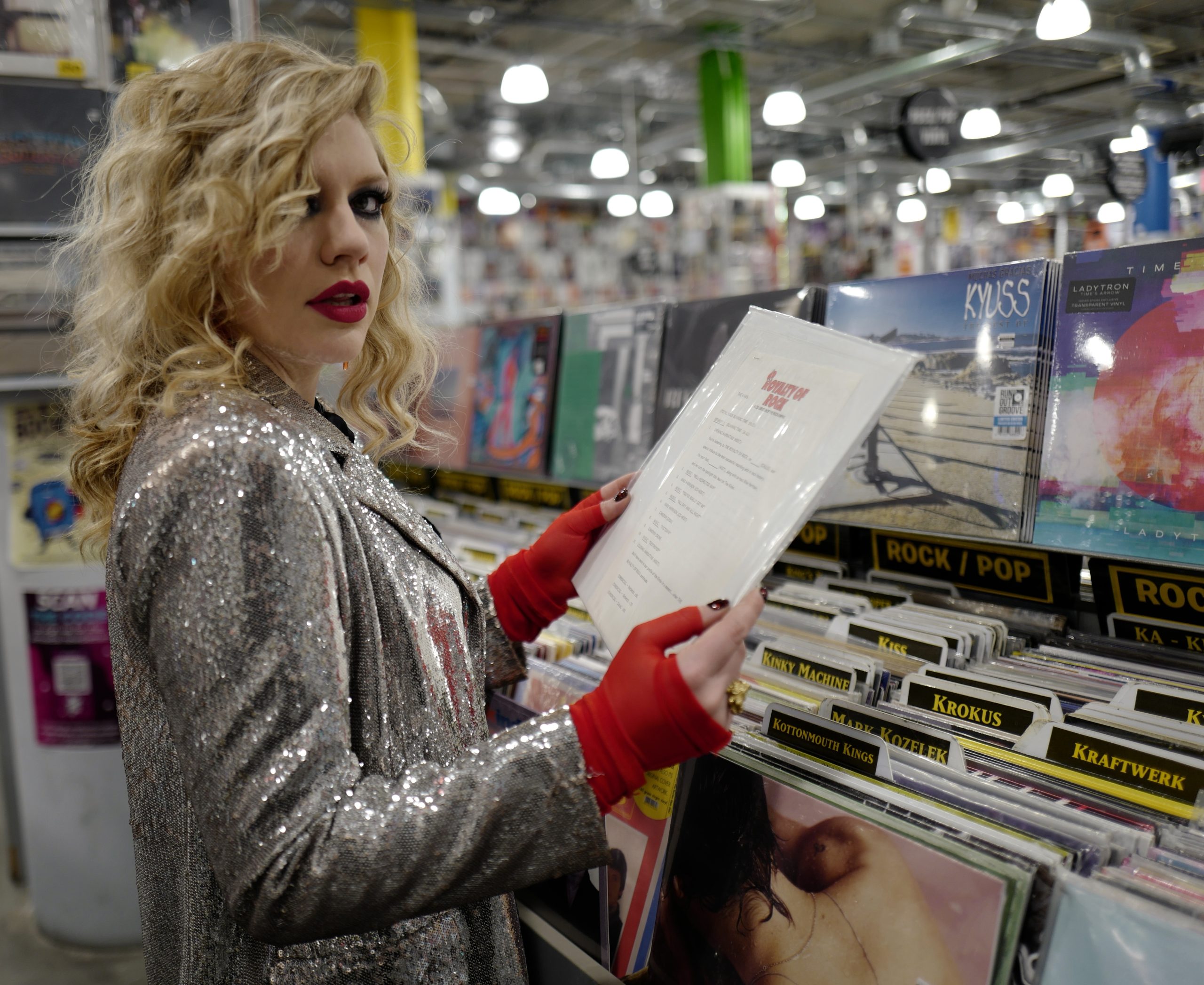 story: LADYGUNN Photo Credit: David Harris
FOLLOW OLYA SONICA