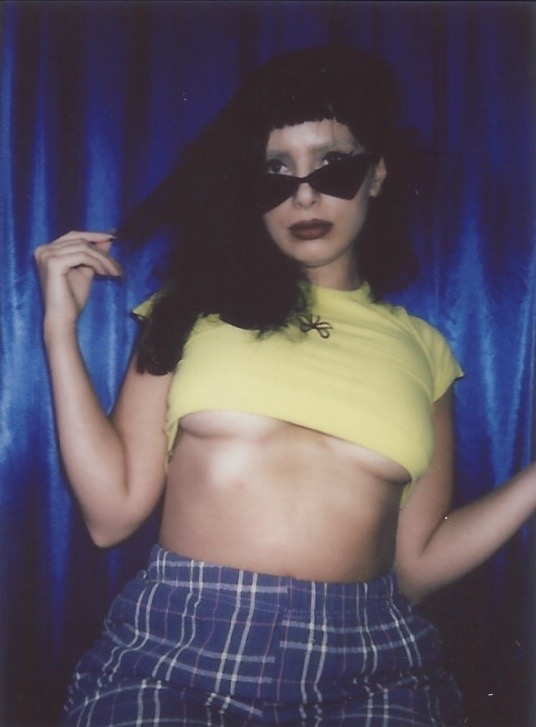 Brooklyn-based Latinx singer, songwriter, and producer Quelle Rox explores a range of human emotions through her musical creations. Articulating heartbreak, loneliness, and unrequited love through a rich patchwork of sounds, she describes her music as "soundtracks catered to dreamy, nostalgic memories of the past with a bad bitch twist."
This sentiment is very much present in her new single "Miss Ya Body," a kaleidoscopic palette of blooming pastels and cartoon imagery that was all imagined and filmed in her room during quarantine. "The track puts a focus on the physicality of a man by overtly acknowledging the sexy-time parts of the relationship as the sole reason for missing them," she explains.
"The male gaze constantly objectifies women, so this song is kind of a role reversal, in that a woman is directly stating that the only thing they are missing from the relationship is the sexual part. It's the whole idea of men only 'wanting one thing' except from a female perspective – because women have needs too."
With her debut album soon to follow, we caught up with Quelle Rox to discuss her go-to quarantine anthems and the creative process behind her new video. "I think we all miss someone's body right? Sometimes you just want a body" she told LADYGUNN.
You've just released your new single "Miss Ya Body" which was recorded during quarantine. How was the creative process for you over lockdown?
At first, lockdown was a nice break from the world and it gave me a lot of free time for my art that I didn't really have before. Living in New York, I'm constantly going and going, so it was a nice pause to some degree. I was able to reconnect with writing, put sounds together, and finish projects that have been on hold for a while. I spent a lot of my time finalizing my debut album and refining the tracklist. This time at home also helped spark a new level of DIY for me – I found a love for making homemade video edits and compiling imagery and sexy clips that spoke to me to highlight my sounds. Overall, I just tried to find the right balance of creative time and also self-care, especially now when a lot of energy is needed towards supporting BLM. I think it's important to take care of your mental health as well so that you can continue creating and show up for yourself, as well as for your community and others. Even if that means binge watching Netflix or taking naps or having those much needed FaceTime hangs / happy hours.
You mention the reversal of the male gaze throughout the track, honestly articulating female desire. Why was it important for you to engage in this dialogue?
Being a woman in a male-dominated industry, and just the world in general, I've found that people are less accepting of women talking about certain things than men. This song is nothing compared to what I will explore on future projects, but it's the start of this sentiment, of embracing and flaunting your sexuality and being empowered by your own desires. Women are constantly objectified by the male gaze, so I thought it was cool to switch that up – this song is basically like "I don't miss you, I just miss your body" which is funny because it's true and it's honest. This topic is a part of my daily conversations so I think it just naturally carries over into my music, and it definitely is a large theme in my upcoming projects.
The video is filled with really dreamy, pastel tones as well as a combination of cartoon imagery. What did you want to portray with this set of visuals?
I am the dream pastel queen! I'm obsessed with pastels, specifically lavender/lilac, which will become relevant soon enough. My music is wrapped up in nostalgic memories of the past -it's my own dreamworld that has been manifested through heartbreak, loneliness, and unrequited love. It's truly somber at its core but it's presented through a whimsical way because I myself am very whimsical. I carry that across a lot of my imagery, even from the beginning with my debut single "Dream Daisies". It's hard to explain the intent, cause it's just who I am and I think the cartoons and retro imagery just speak to the nostalgic undertones that really carry each of my tracks. Also, I shot the video by myself at home but shoutout to Kelli McGuire for editing the video and truly understanding my vibe and adding that imagery in. We work together on a lot of projects and I'm happy to have someone that truly understands my vision. I definitely credit her for beautifully encapsulating what I was going for with "Miss Ya Body."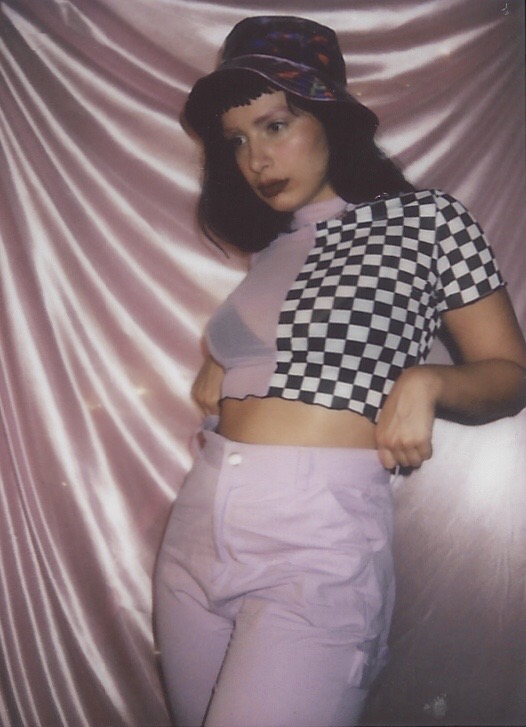 Your new album is on the horizon. What can we expect from this project?
I'm really excited about this project! I'm really proud of how it's coming together – it's sparkly and vibey and cosmic. I started this album in 2018, so there's a lot of evolution of the themes and production. When I started, I was working independently so my tracks had a more lo-fi feel. I think that is still there but through time, a lot of my own growth and experiences occurred, as well as evolution in the production and I think that translated really well in adding variety to a lot of the unreleased songs. They each have their own unique character. The instrumentation has definitely expanded for the better through working with Will (Identite Crisis), he's helped tremendously in the finalization of this album and adding more sauce to the productions.
Who have you been listening to during lockdown? Has there been a go to album to inspire creativity?
I've been listening to a lot of Pop Smoke, all day everyday. I just love the energy he had and all of his songs are bangers in my opinion. I also have been listening to my own music probably more than anything else, just cause I'm so wrapped up in finalizing the album. I tend to not really listen to new releases when I'm actively working on music, so I've been listening to a lot of older records from artists such as Harold Melvin & The Blue Notes, Stevie Wonder, Andy Williams, and Earth Wind & Fire.
What else can we expect from you throughout 2020?
My album will be out later 2020 (hopefully), and you can expect more dreamy visuals and singles. Then from 2020/2021 I'm going to start releasing tracks off my next bilingual EP – starting with a really popping song called "I only want you when I'm fucked up." I'm very excited about this one, cause it's my first song with some Spanish lyrics (so my PuertoRican mom and Cuban dad will be proud!) Also, it's probably the best song and video (directed by Zoe Alice and a really talented team) I've ever made in my life as well, so stay tuned.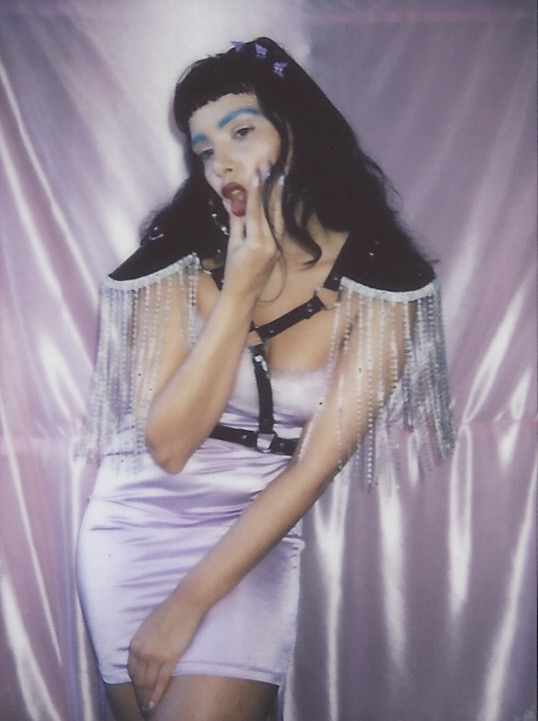 CONNECT WITH QUELLE ROX
photos / courtesy of artist
story / Ladygunn staff