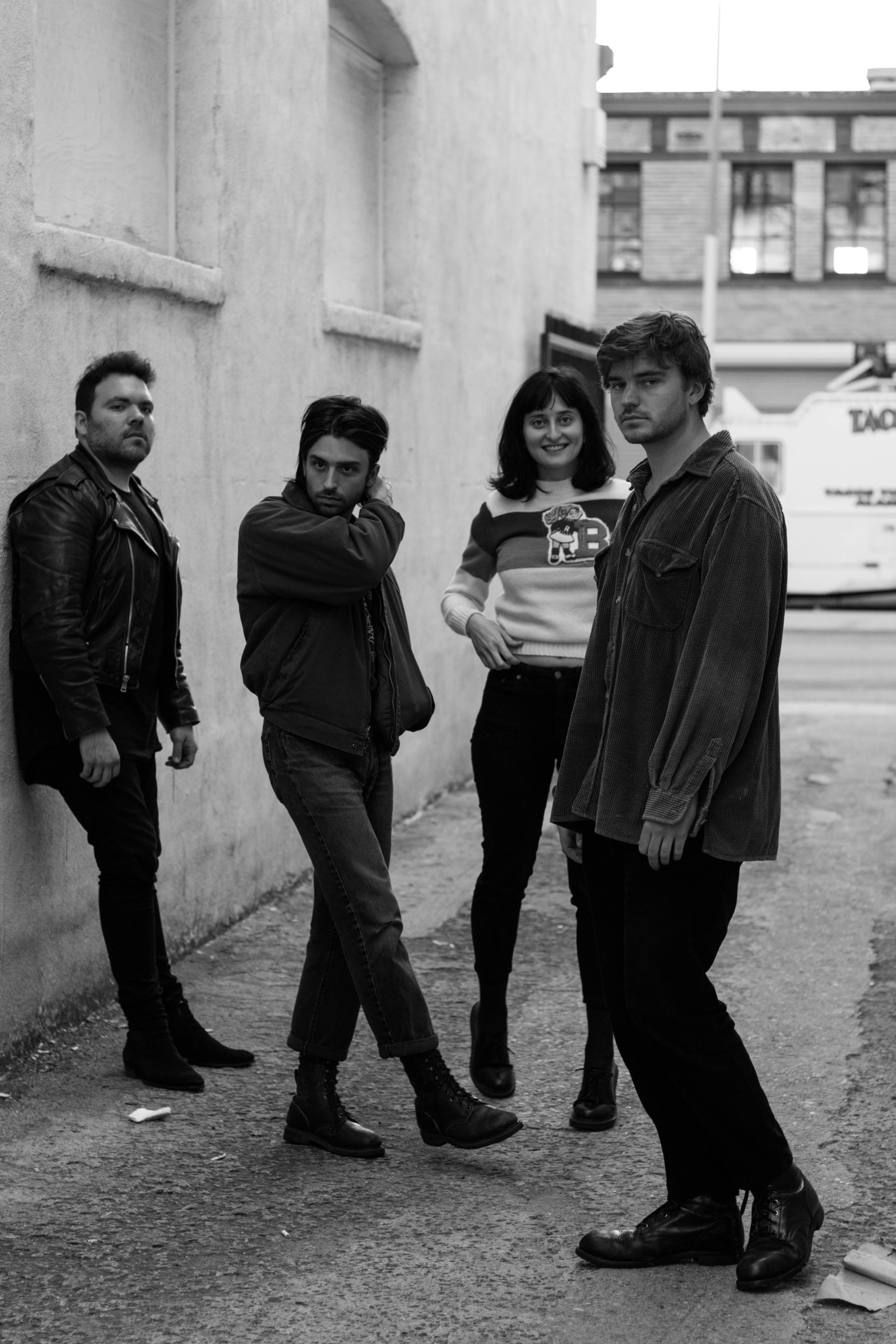 Words By/Robert Frezza
Photo / Michelle Laine
Kills Birds illustrates explosive and gritty rock on the cusp of a new punk explosion that is running through the Los Angeles music scene right now. The band shows their prowess and their teeth on the new track "Worthy Girl".
Lead singer and Bosnian born, Nina Ljeti, has the swagger and energy to become the next big thing as she hollers on the track's chorus, "Bang bang bang/she won't be the one to make it stop". Ljeti says love is the main creation of all the songs on the band's self-debut LP, which is due out September 20 via KRO records. The band recorded their new album with producer Justin Raisen (Sky Ferreira, Angel Olsen, Miya Folick) in a mere eight hours.
The band consists of Ljeti on vocals, guitarist Jacob Loeb, bassist Fielder Thomas, and drummer Bosh Rothman. Together they make up the fiery collective that is Kills Birds, along with Sonic Youth's Kim Gordon's stamp of approval. Gordon raves that the band is 'hot as f*ck'. We here at Ladygunn give the band our stamp of approval as well, as we wait patiently until September 20. Watch "Worthy Girl" below.
Connect with Kills Birds: