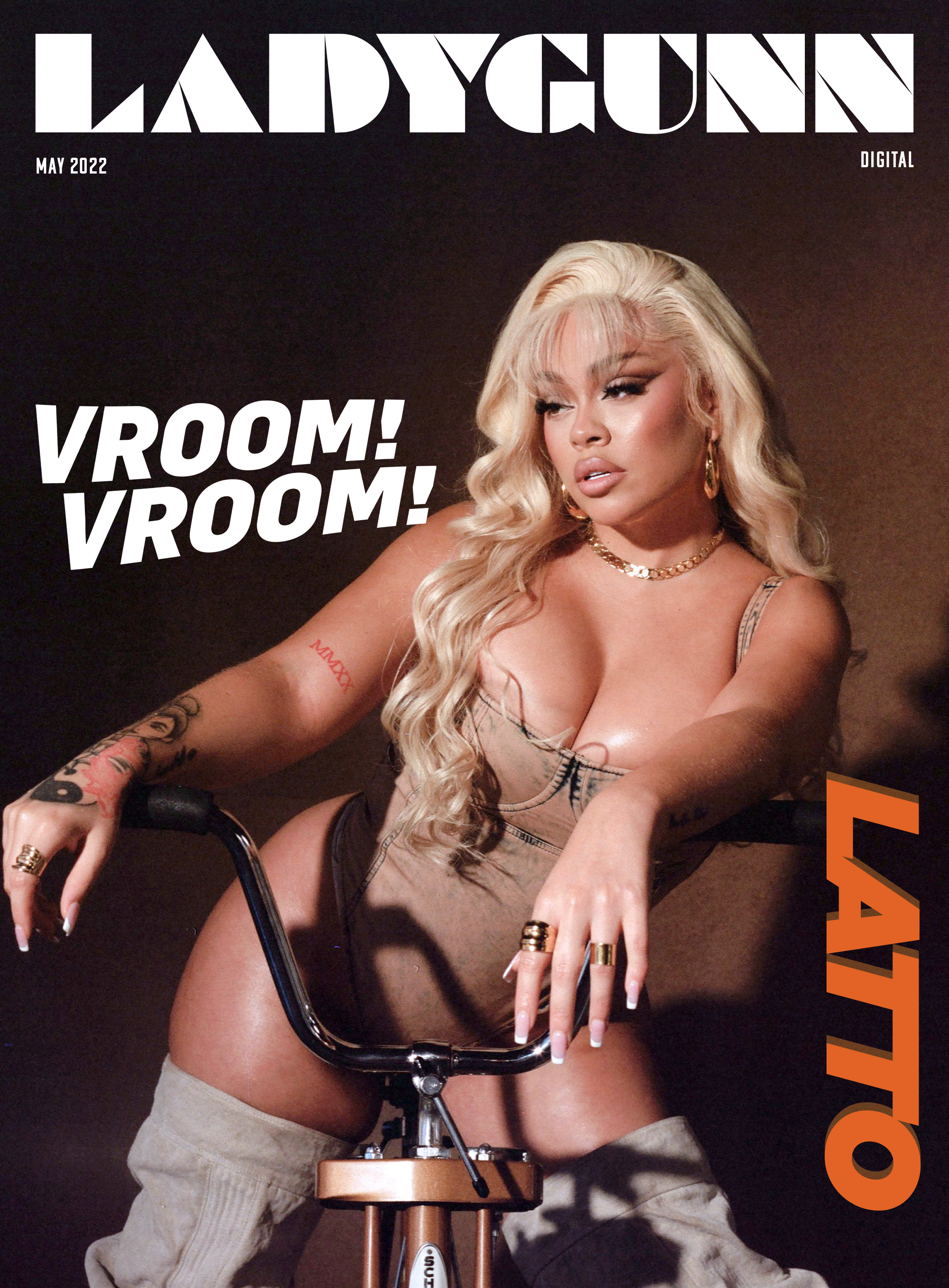 When I first connect Latto's highly anticipated album 777 to my car speakers I'm blasted away by a hard-hitting southern rap gospel. A steady flow of sex-laced lyrics about wet pussy, iced out necks and fake bitches fill my car and spill out onto the streets on a beautiful spring day. The prude in me starts to roll up my windows as passengers in other cars glance over during traffic stops. I  hesitate and leave them down embracing the brazenness Latto has given me.
In a wonderful magical world of City Girls, Cardi B's, Meg the Stallion's, dare I say, Nicki Minaj, Alyssa Michelle Stephens, otherwise known as Latto stands out in an echo chamber of her own. Atlanta is a breeding ground for cultural futurists. There is a magic in the city that seems to enrapture every part of fashion, music, art, and film, and from there is where Latto was brought to life.
"I look at Atlanta is like the reason why I'm at," Latto says of her hometown. "Where I'm at now and going where I'm going. Growing up in a city like Atlanta is like, everything just seems so possible. Just so obtainable. Like an eight-year-old kid saying they wanna be a rapper in Atlanta, that's normal. So many people have made it out of the city, you've got so much inspiration. You got an event every day, a platform, you know, to just showcase your talent growing up in the city. Now that I'm older and I'm traveling, I'm see growing up in other cities that don't have artists that have made it out. Their city's smaller. They don't have a million recording studios and aspiring rappers, videographers, team managers, and everything that you would need that whole nine. I'm definitely grateful to come from a city like Atlanta and I credit it for the majority of my success for real. I'm always repping my city. I'm never gonna stop."
While others might have been born with a silver spoon in their mouth, it seems Latto was born with a pen and paper in one hand and the dreams of a fast life in the other. First of all, she's been in the game for a while. That might sound like an exaggeration for a 23-year-old burgeoning artist until you realize that the Clayton County bred artist has been rapping since she was eight years old.
"I just always had a passion for wordplay and stuff. Language Arts was my favorite subject in school. So it was just my world's combining really." Latto says about her start.
Latto's mom had her when she was 15 years old and she grew up a daddy's girl in the sixth most-populous county in the state. Neither one of them went to college, having drive was a family mentality.
She was a huge tomboy before she emerged as a Baywatch-like caricature of rap. She drag-raced before she ever spit a verse and accompanied her father everywhere. He was part of an entourage of rappers, he had nice cars and nice things. She remembers always being around rappers whether it be in the studio, on the sets of music videos or on the music industry circuit, so when Latto confessed she wanted to get into the business he told her to go write a verse and then rap it to him.
"So I called him down to my room and I'm like, listen to my rap. Somehow he saw potential in it and literally put me in the studio and we just went to work. We started doing shows. He was paying to put me on shows at the time. He just really believed in my dream."
Her lyrics are an autobiographical tale of coming of age tale of her entrepreneurial hustle that started way before her rise to fame. In high school, she was making money hosting all-ages parties that turned into a family affair. At 16 she landed a spot on The Rap Game, a reality show produced by Jermaine Dupri, won first place, and surprisingly turned down the grande prize to sign with Dupri's So So Def because the deal wasn't right for her.  Her father managed her for a while. She put out mixtape after mixtape before her breakthrough with the 2019's single "Bitch From da Souf," which became a summer anthem that eventually got her signed with RCA for her studio debut. She switched managers and started her meteor-like ascension into her 777 era.
She credits her parents as a big factor in the success she is seeing now. They believed in her dream from a young age and threw everything they had behind it instead of using her to take a more traditional route in life.
"Most parents don't even believe in a job of being a rapper, especially when you say at eight years old, like, oh, I wanna be a rapper," she muses gratefully.
Determination comes second, "There were times when I wanted to give up. You gotta think I'm 23 years old and I'm just now, getting my foot through the door. So like from 8 to 23, you can imagine how many times I felt like it wasn't happening fast enough. Or I felt like I just it to give up and just maybe should I focus on something else.  Maybe this isn't what God planned for me, but, I stayed consistent. I didn't give up. I think I'm living proof that if you work hard and you pray hard, you know, anything is possible."
The hard work has paid off.  Latto is smashing records and dreams of working with childhood icons like Mariah Carey, who she says was everything in person.
"She's Just so humble. Just like literally the girl next door. Just like kicking it. Cuz I was so in my head about meeting her, I was like, 'Oh my God, what do I say? I hope she likes me.' I'm just overthinking everything like,  how do I say, 'Hey', just overthinking the dumbest things. I'm like, do I say, Hey, do I say hi? Do I say what's up? Like, I don't know. But when I did meet her, it literally just flowed. I was definitely overthinking it for no reason. She was so cool. So humble. And to my surprise, she was grateful to be there. I'm like, 'What girl? I'm grateful for you.' She's like, 'No, I'm grateful for you.' I'm like, okay, this is crazy. What is life?"
Gucci Man was another achievement, "Definitely another big moment for me, especially Gucci being my favorite rapper like that's crazy. Then him saying my name in the verse and then just meeting him in person and doing the video shoot in Miami. It was just like, same, same thing. Like I've been blessed to work with people that are so humble and make the experience so fun."
This period of her life albeit the most successful hasn't been the easiest. She has had to deal with the industry shenanigans that come with the territory of being a young beautiful woman in charge of a lot of success. She's had to do a lot of cleansing including refining her circle.
"New levels, new devils. It is just like, I cope with it by making songs like "Trust No Bitch." That track wasn't just about one specific person. It was just more grouping all the bitches together. Like, I don't trust you bitches. You know, friendships that I've had to terminate or people that I just had to cut off in general, family, friends, business associates, whatever. I'm talking about the people around you who change, that's real life.  They really do change and get greedy or start looking at you as a gain or they, don't look at you as a friend anymore. They start to look at you like a product or something that could give them value versus just keeping it 100. I'm still me. I think a lot of times people like to paint anybody that has reached new levels of success, like, as 'They went Hollywood', or they're changing or whatever. I like to think that we change for the better. People around you are the people who change, for the worse. So I think for the most part, at least in my experience, I'm more cognizant of my time, my energy that I decide to invest it into. I'm more goal-driven. Overall a more attentive, more mature woman."
What doesn't kill you just makes you stronger and Latto is handling her tour, her newfound fanbase, and global recognition in stride. In a way, she knew this would happen.
"I manifest everything that's happening. Like I, I really dreamed of living the life that I live now. Like I'm grateful for everything big or small. So I think the proof is in the pudding. I'm genuinely just happy to be where I'm at."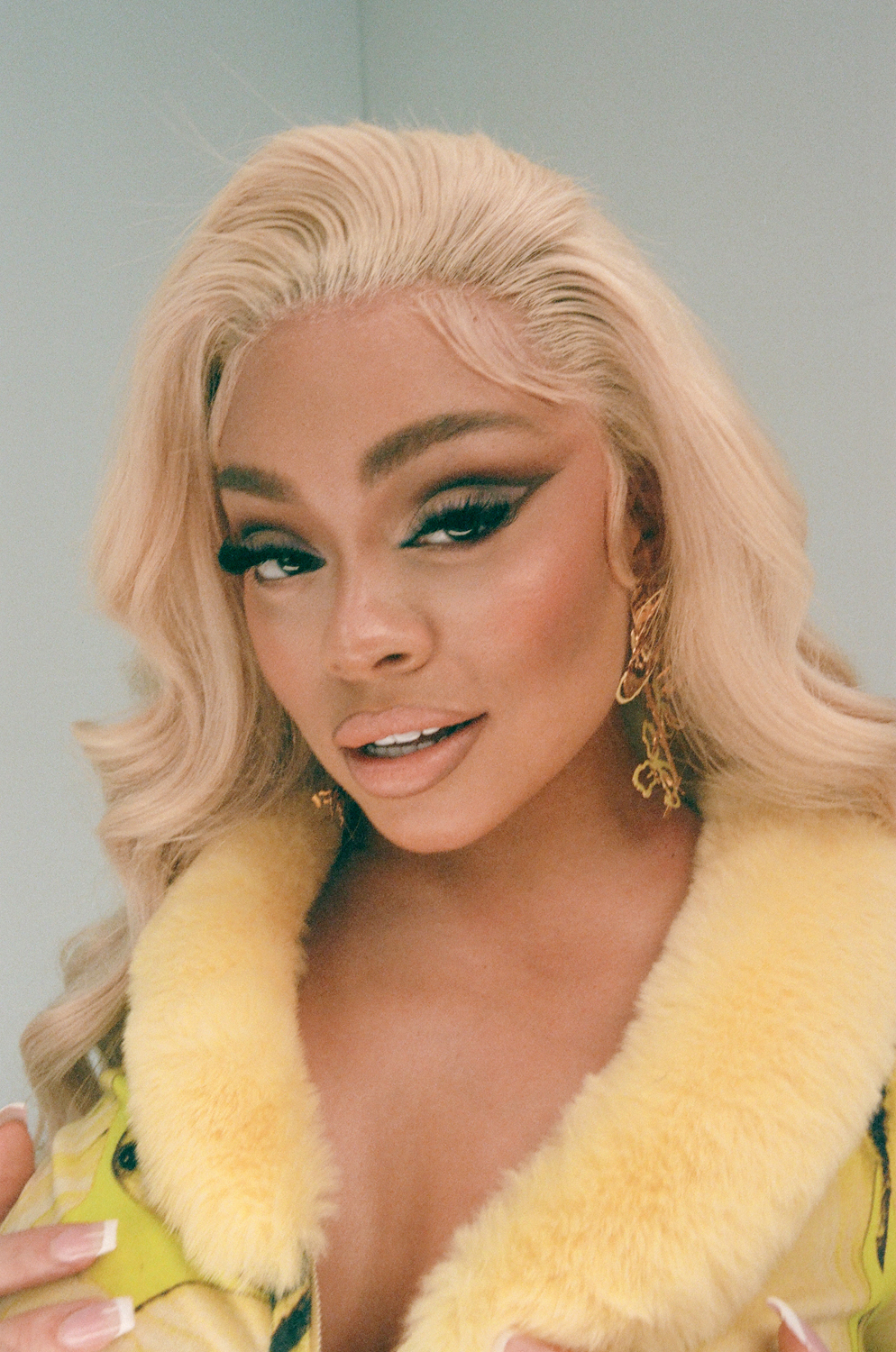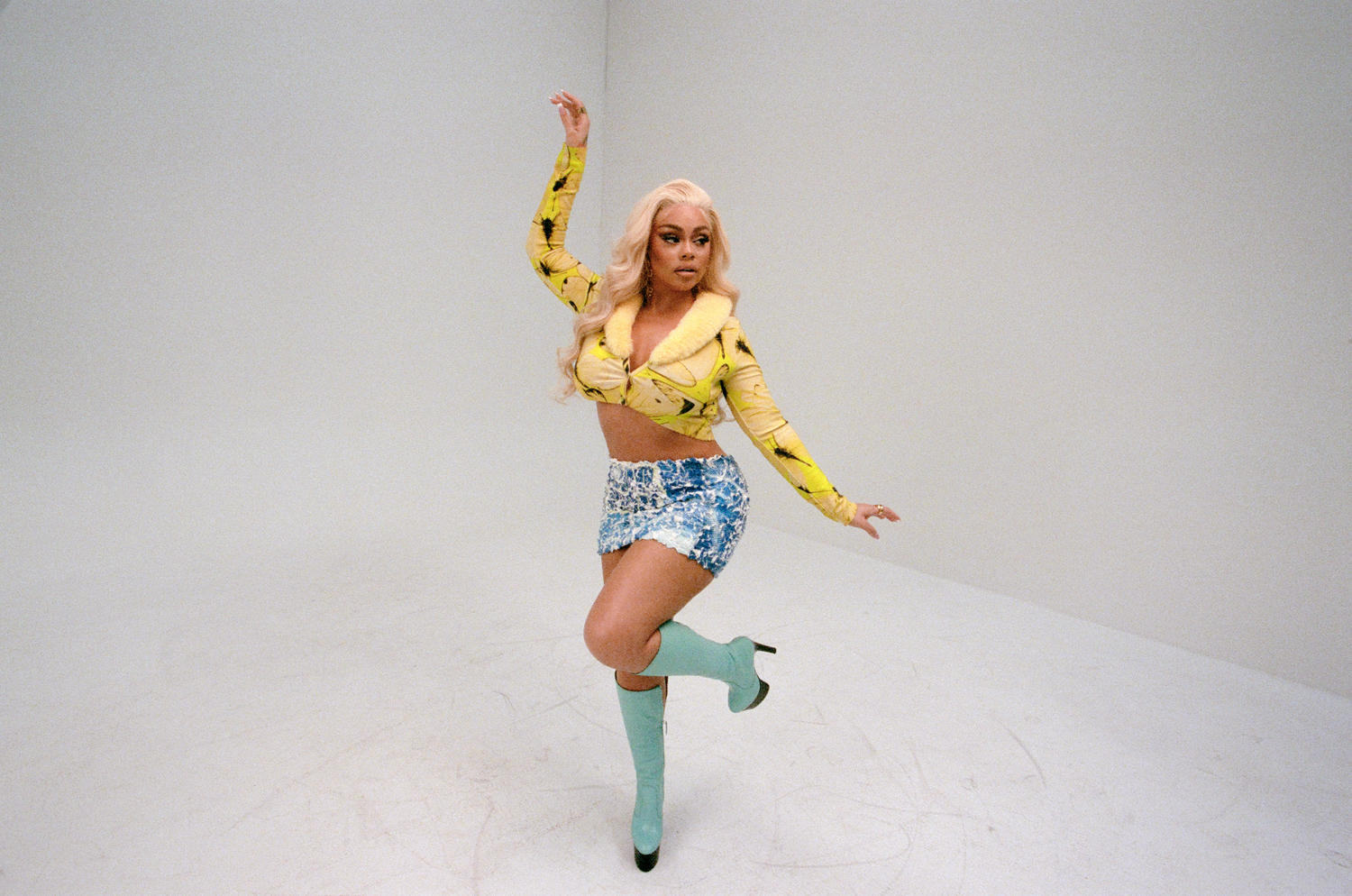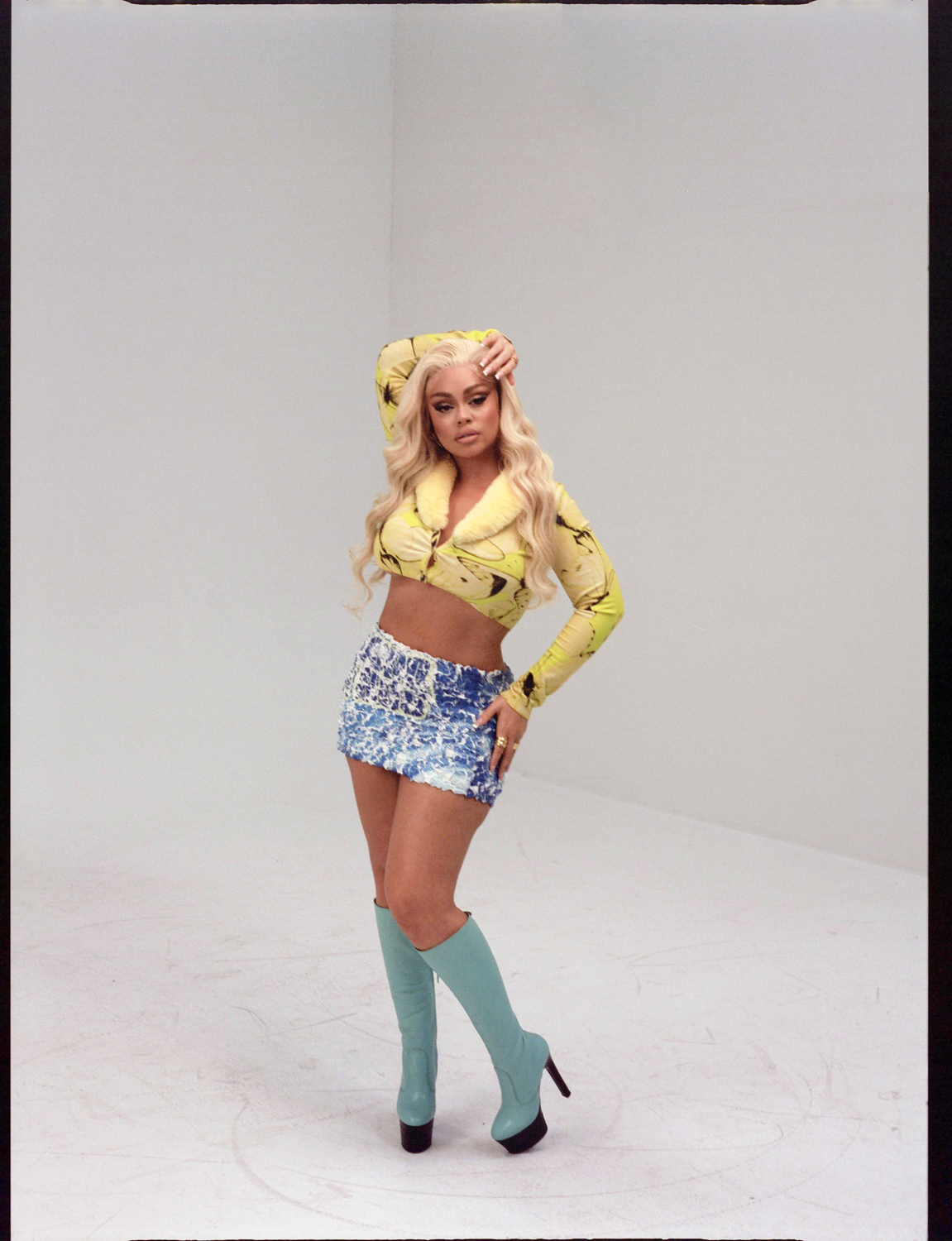 Top: Blumarine Skirt: Diesel Boots: Gucci Earrings: Y-Project Rings: Jlani Jewels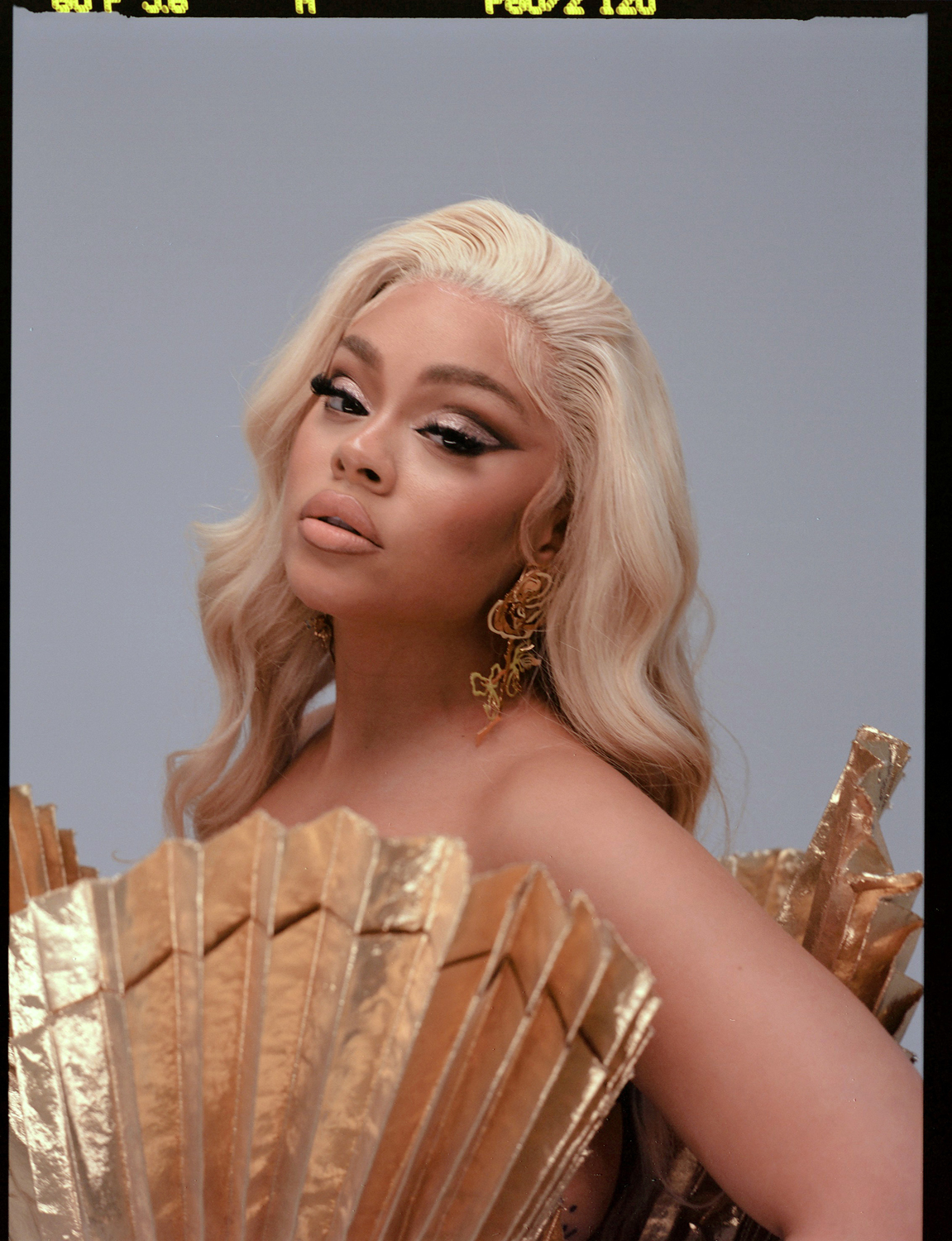 Top: Blumarine Skirt: Collina Strada Rings: Jlani Jewels Earrings: Shine like me Shoe: Pelinin Ayakkabilari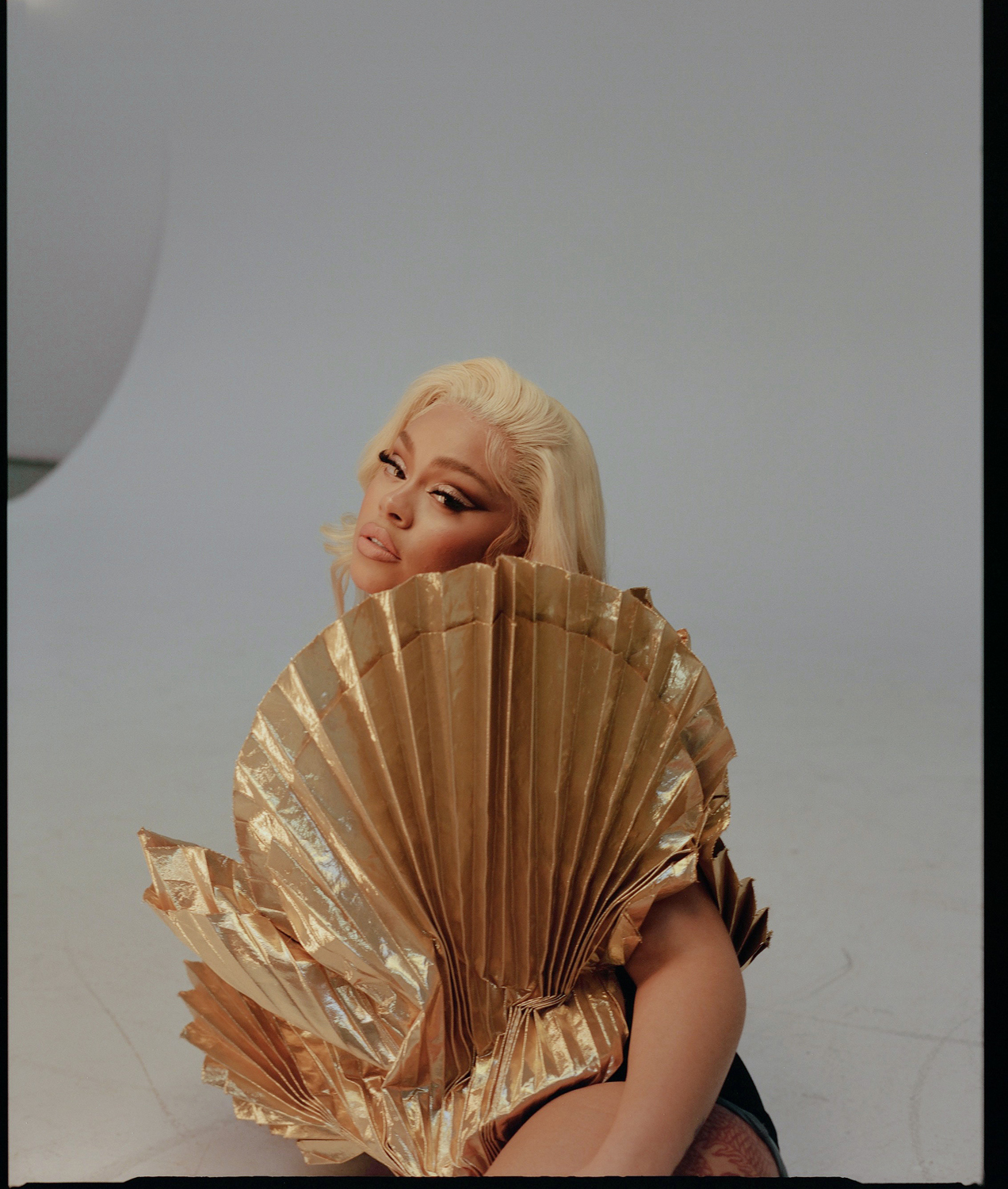 Top: Attico Earrings: Y-Project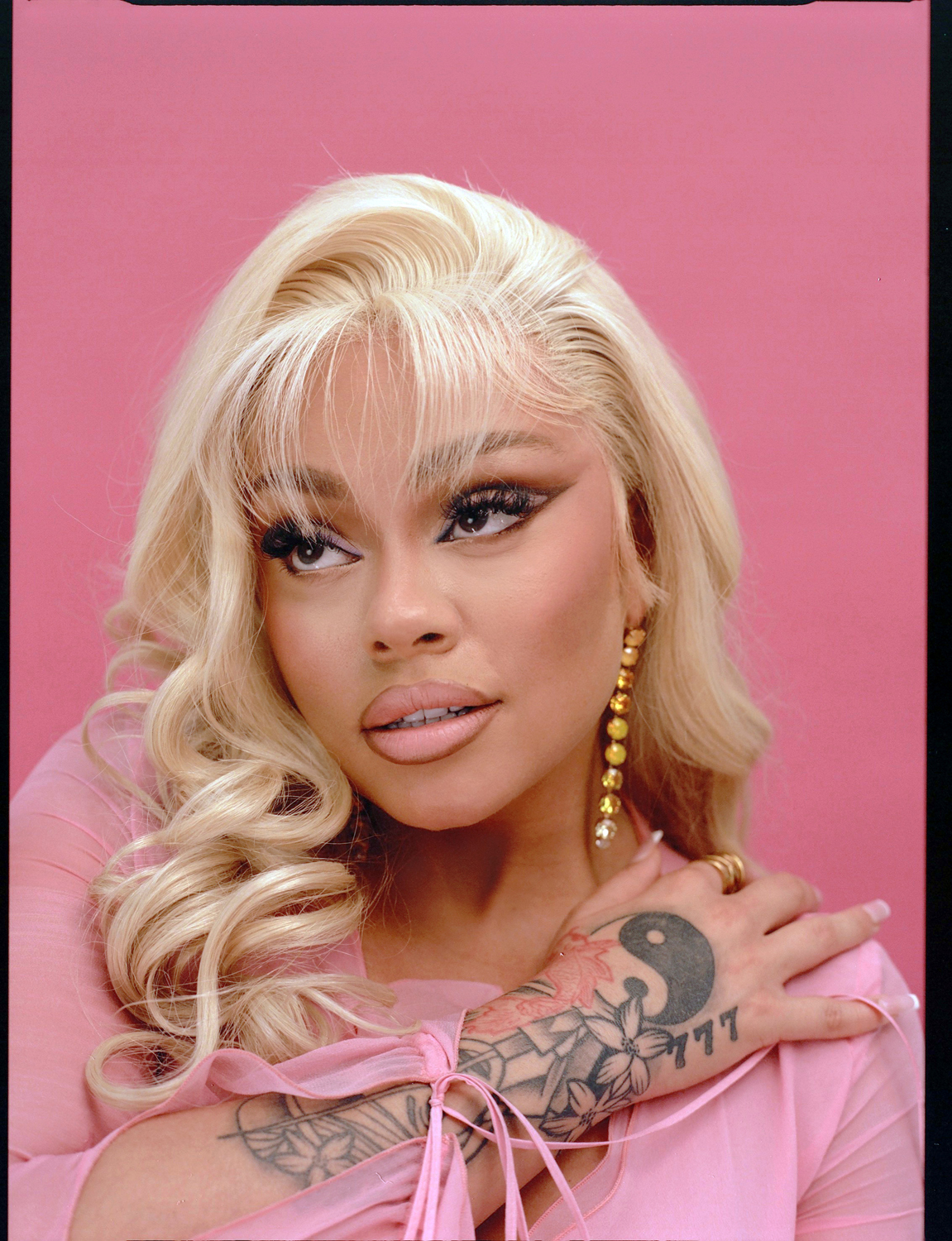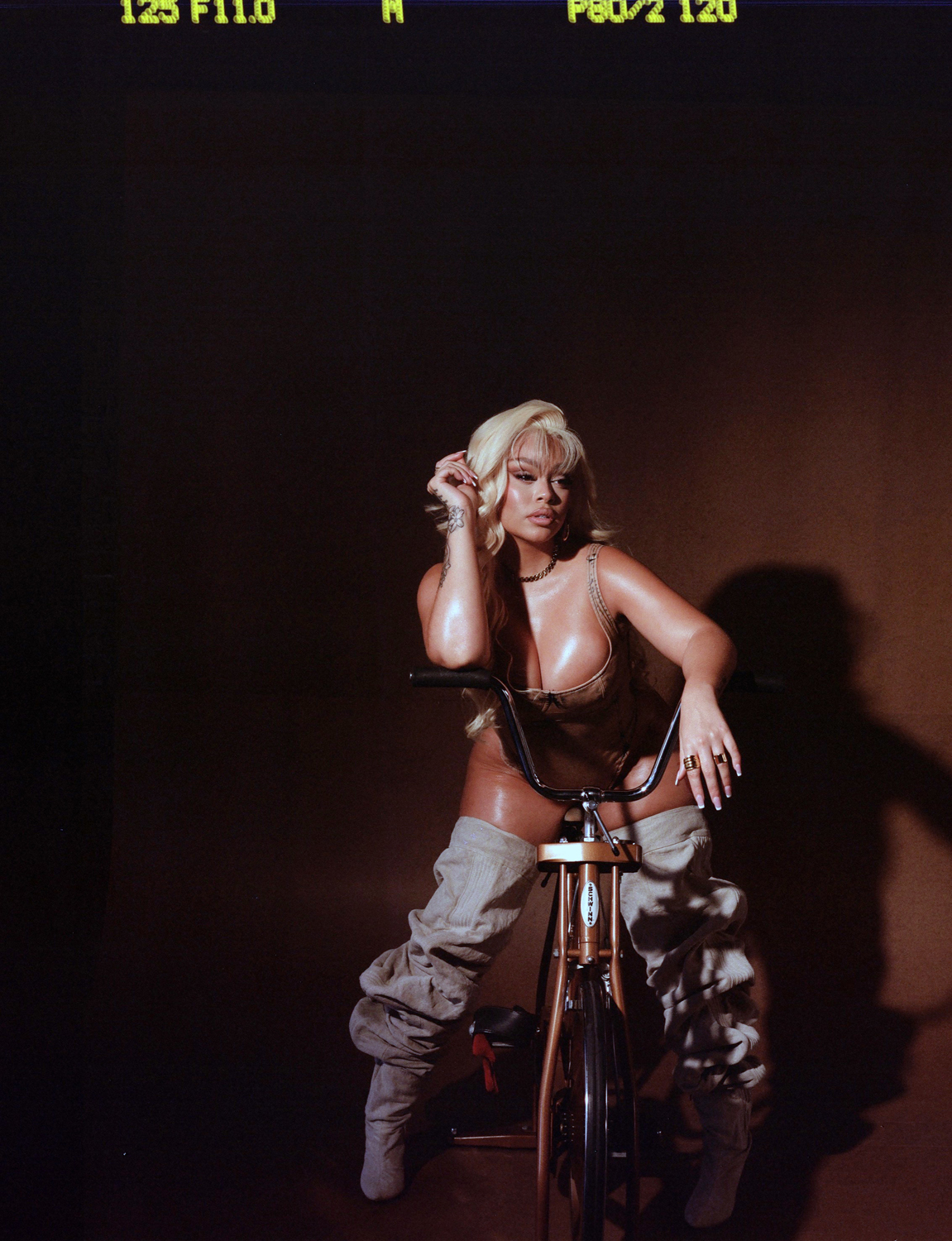 Bodysuit: Diesel Boots: Y-Project Rings, Necklace, Earrings: Jlani jewels
CONNECT WITH LATTO:
CONNECT WITH TEAM:
Photos: Nikko La Mere @nikkolamere
Styling:  Zerina Akers @zerinaakers
Hair: Keshaun Williams @Laceassassin
Makeup: David Rodriguez @drodbeauty
Story: Koko Ntuen @kokontuen
EIC: Phil Gomez @styledbyphil