Morning Silk, also known as Frank Corr, is undeniably one of the most impressive indie pop/rock artists coming out of New York City. With the release of his new EP titled "Dark City Silence" on Superbloom Records, Morning Silk is ready to take you on an intimate journey through the vibrant nightlife of NYC. This short but impactful EP clocks in at only 11 minutes in length, capturing the essence of specific moments in the city that never sleeps.
Let's take a closer look at each song presented in "Dark City Silence" shall we? "Hotel Phone" is our first song and what a strong first impression Morning Silk makes. The song features a very peculiar mix of electronic sounds and guitars. Morning Silk's distorted voice gives the song a surreal quality, it's like I'm listening to something that doesn't from this reality.
"I wrote [Hotel Phone] as a way to open the record and the listeners to a new chapter of my life. A hotel is something very city-specific, especially in New York. Luxury is a brand all hotels attempt to carry. I tried to imagine what it would be like to meet my partner of 10 years in a different way. It's a playful fantasy about the city I made while I was away. I think this EP has luxurious moments, and at times has moments that are actually quite crass." – Frank Corr
Next is "Nightlife," making reference to NYC's chaotic nightlife. Morning Silk is surreal and fantastic. It is simply delicious, an extravaganza of emotions.
"When I first moved here, my partner's sister worked in nightlife. I was just starting to write music, that reflected on experiences I had alone. Then we started going out to visit her at work.  My perspective on music changed so much. There was this exciting element of getting ready to go somewhere, to be someone.  As I started releasing music in NY I found a scene of people who wrote similar music. I would go out every other night which would eventually build my network of artists and musicians in NY. This song was written with these huge synths in the intro. I associated with the luxurious synth tone with a luxurious outing in the city. Just big energy to start the evening. It always felt like it was us vs the world in those clubs. We never had to wait in line or pay to get in because our friends worked at these places. It was only the stock brokers and rich kids who could afford to actually pay to get into the club. At the time I lived in midtown so after a night out, I would return to the most "city" area in Manhattan, only to find a desolate atmosphere of empty tall buildings and smoke escaping the sewer drains. I think this contrast is really the ethos of the record, but this song is really supposed to emulate the beginning of the night. I refuse to leave the city because I'm filled with excitement and curiosity about what will happen next in my life. I'll never leave." he explains about "Nightlife."
"Under The Gun" might be my favorite song on the EP. This one takes Morning Silk to a whole new level. It almost feels experimental at times. The production is layered and complex, with intricate guitars and synths that create a dark and somber but surprisingly playful tone. The result is unusual, something you won't come across anywhere else.
About "Under The Gun," he said "You've just gotten to where you're going at this point in the evening. Filled with confidence and insecurity at the same time. NY has this incredible recipe for competition. I never feel that I'm really competing with anyone, but the city likes to make you think you're competing with everyone. I feel like you can give your whole life to something just to be completely dismissed by someone who is on trend. It's funny that these sorts of feelings can come out when you're in a social space or nightclub.  But I think that's what happens sometimes. You realize you're most introverted when you're in a club-like space. I was bullied by rich kids who made shittier music. They liked to pretend like they didn't try. And the industry celebrates that. But it's fake, they won't last. It's my hater song."
We slow down quite a bit with "Living Til We're Not." If you thought previous songs were outlandish this one knock it out of the park. Only 1 minute in length is a very strange song to describe, it's like something taken out of the 70s put together with modern psychedelic. I can safely say Morning Silk's work is anything but common or traditional, he's not afraid to deliver unique experiences and sounds.
According to Frank, "Living Til We're Not" is an interlude in the evening, and adds "This is the point in the night where you're completely out of it. You've turned the corner to walk towards a deli or late-night restaurant. It's time to make a plan to head home. You've gotten on the train and realized you really don't have anything going on. Yet everything and everyone is in need of your input the next morning. I've given myself so much to others, and I'm realizing at this point I can't afford it anymore. I've given all I've got. You have used me up!"
We have reached the final stage with "Which Side Are You On." Starting slow and methodical with Morning Silk's soft voice, with no distortion this time around. However, I was taken by surprise at the end with a mind-blowing guitar solo. The guitar solo was a powerful and stunning way to end the song and the album. It was the perfect blend of emotion and technical skill. Naturally, Morning Silk also provides a deeper understanding of this tune: "You've gotten caught up in the gossip of the evening. You go out with one friend and they say something bad about the other, only to find out they both have said something bad about you to each other. You want nothing to do with it. Drinking with your friends isn't always good. You want out! This is my bash on gossip song. I've learned my lesson too many times not to agree or talk to anyone about any of my friends unless I would say it to their face. Yet they can't do the same for you. Trust no one's tongue and no one's words. They probably don't even mean what they're saying. Or their lives are too boring. I realized that I have so much more going on in my life that I don't need my evening to end on burning bridges for friendships. I guess that's sort of happened to me lately. I think I've lost a lot of friends making these 3 records. I've really given it all of got and all I have."
With his talent, versatility, and passion for music, Morning Silk is well on his way to achieving even greater heights in his career. "Dark City Silence" serves as a tantalizing taste of what's to come. Stay tuned for Morning Silk's next work as he continues to evolve and capture the ears of everyone around the world.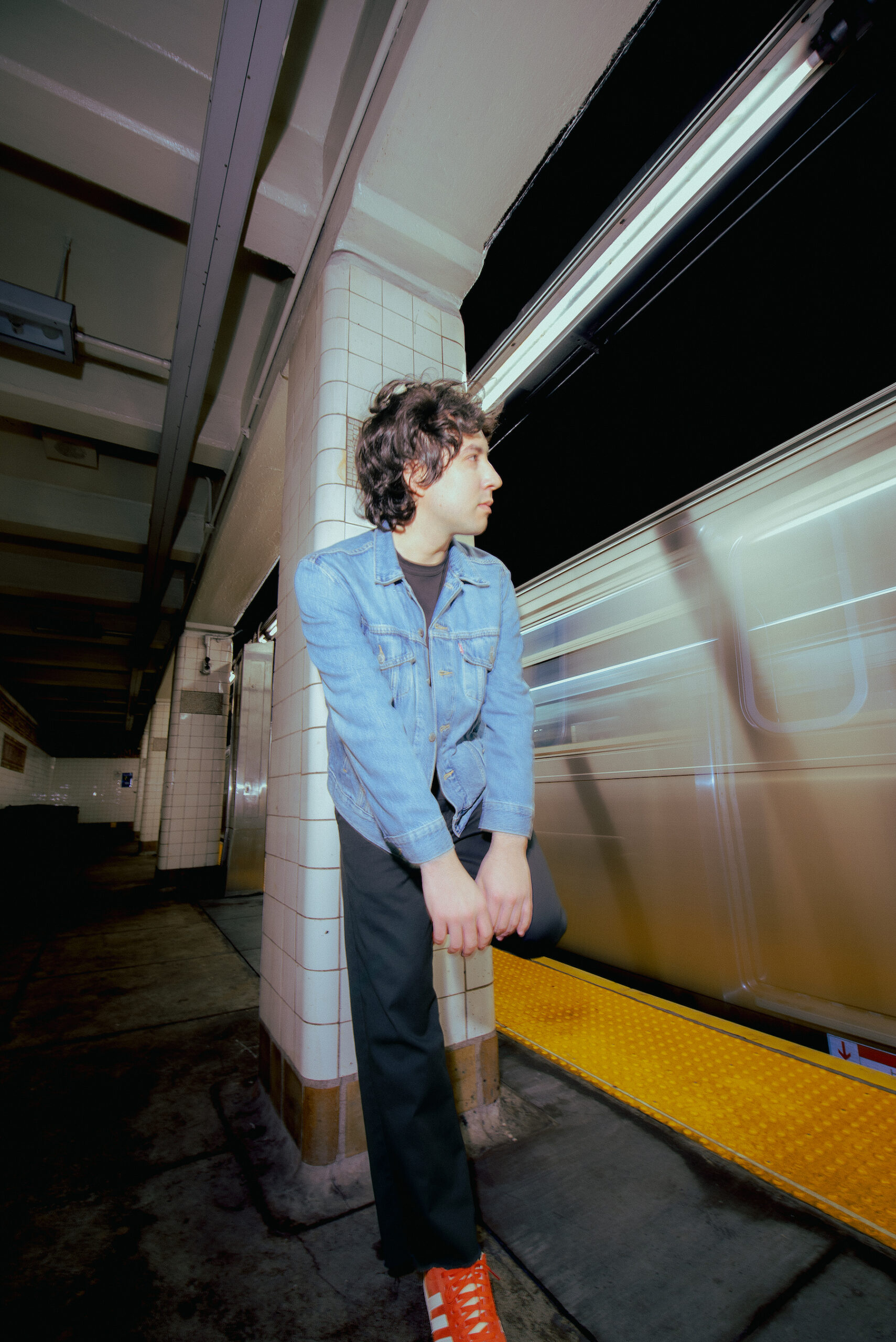 CONNECT WITH MORNING SILK