It feels good to have her back on! Molly Moore returns to LADYGUNN shortly after releasing her new music video, "Jameson", a track that feels very, very different from her last outing, since it represents a clear shift to a much tougher pop-punk sound.
The change of "tune" isn't completely out of left-field, however, as it signals a return to form for the artist that long-time fans will recognize in some of her earlier work. This is also entirely in line with the ethos of her musical project, that's been  constantly reflecting radical and not-so-radical changes alike throughout her life 
This new song comes announcing an interesting new project set to be released later this year. "Jameson" (Name after the Whiskey FYI) is a collaboration with Josh Murty (Maggie Lindemann, Niko Moon), Larzz Principato (Halsey, Dua Lipa), and Allie Crystal.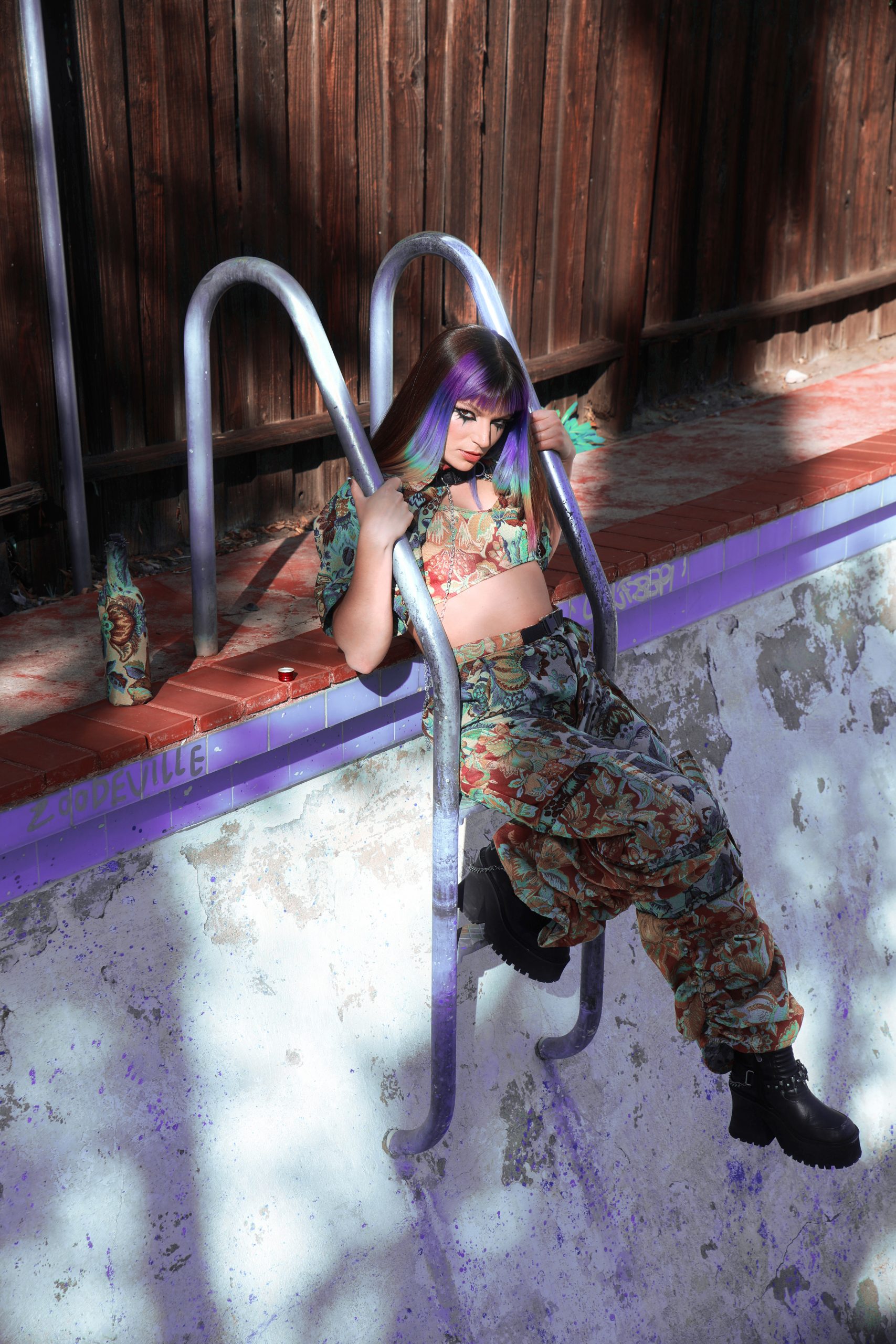 Glad to have you back on LADYGUNN! last time you were on, you had just released "Voice on The Internet" How do you feel about its reception now that it's been almost two years?
Wow! Time has really flown by. I feel so proud of myself that I took the risk of releasing my first album in 2020. People were really supportive and I was able to connect with a lot of new fans by putting "Voice on the Internet" out. I definitely learned A LOT during that release process that I've taken with me as well. 
As eclectic and surprising as "Voice…" was, this new track feels completely different. Did you set out to write a rock song from the very beginning or is it just how it turned out?
Before I moved to LA at 19, I was making pop-punk and alternative rock music. In the last 10 years that I've been here, I haven't explored that genre at all. So I really wanted to get back to my roots and see what it would feel like to make that style of music again. 
That album came out in 2020, what have you been up to since?
I've been making a lot of new music, and I played my first festival ever at Bottlerock! I also released an EP called "Escapism" and wrote a lot of music for other artists as well. 
I think "Jameson" is closer to "Zero Sum Game" than pretty much anything else you released since. What sparked this shift?
That is definitely a good call! I think the darker, grungier feeling of Zero Sum Game and Jameson resonates with a lot of experiences I've had recently. It also just feels so right to me. I think my voice has always lent itself to this style of music, even though I've explored many other genres along the way.
The music video is a nice throwback piece. Is this your first time directing?
When I first started releasing music in 2015/2016, I was directing and co-directing my own music videos. I started working with other directors for a brief period of time but felt like it makes the most sense for me to creatively be more hands-on. 
Tell us a bit about the challenges and rewards involved with being on both sides of the camera.
Well for one, I can't see what's happening as I'm shooting! Haha. That might seem obvious but when you can't control how the shot looks while it's happening that is definitely a setback, it's really important to have a great team of people helping you execute in order to stay on top of the vision. It's also really important to know what you want before you start shooting because it's a very time-consuming process and you can waste a lot of time if you're trying to figure it out on set. However, the reward is that I'm creating something that I feel represents my music and who I am to the fullest degree possible. It's really a special feeling to explore all aspects of my creativity and I'm excited to continue on that journey.
Can you tell us a little bit about what's behind the lyrics? What drives this song?
This song was written when I was in a challenging place in my life. I felt like I'd made a lot of progress within myself and yet I was still finding myself in repetitive cycles that no longer serve me. I kept trying to make a relationship work with somebody that wasn't reciprocating the same feelings as me. I just didn't want to let go of the good aspects of it, despite how much it was hurting me. I was in a dark place mentally and I was honestly kind of spiraling while we wrote this song. When I listened back the next day I was really surprised and happy with what we had created.
How do you take your Jameson? 
Neat!!!!
Not asking for spoilers but… What's up next?
I have a whole new project I'm finishing up right now, hoping to release it this fall! Oh and live shows…. way more live shows. I'm also working on getting back into acting after taking a 10-year break.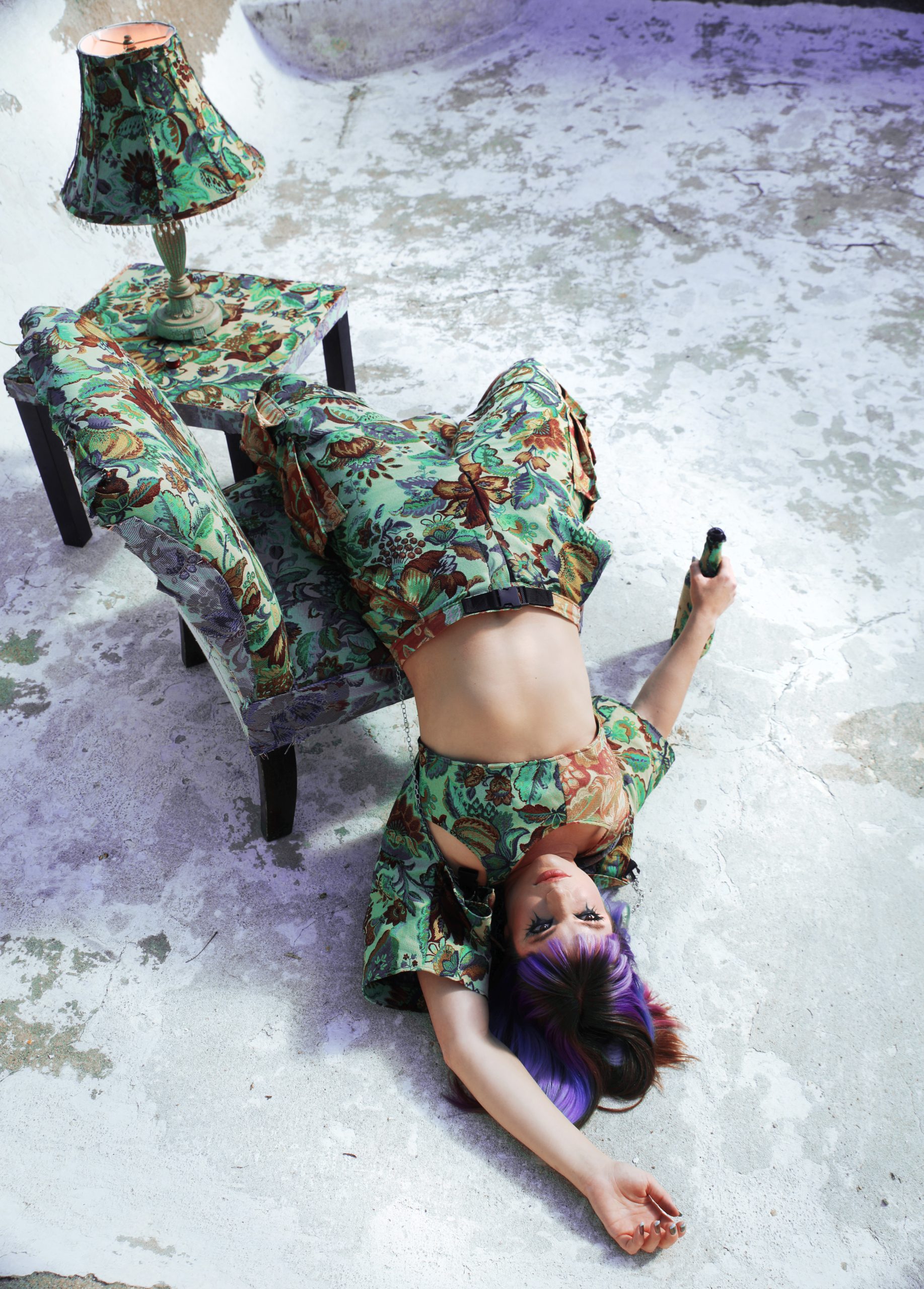 Photo Credits: Courtesy of the Artist.
Story: Samuel Aponte
CONNECT WITH MOLLY MOORE