With a merely sold-out Los Angeles show at the Hollywood Palladium, fans warmly welcomed Alec Benjamin, Claire Rosinkranz, and Sarah Cothran on Alec's 2022 North American Tour. Touring since the start of September, Alec's LA show was one of their last stops before they headed to San Diego and then Arizona to finish off Alec's tour.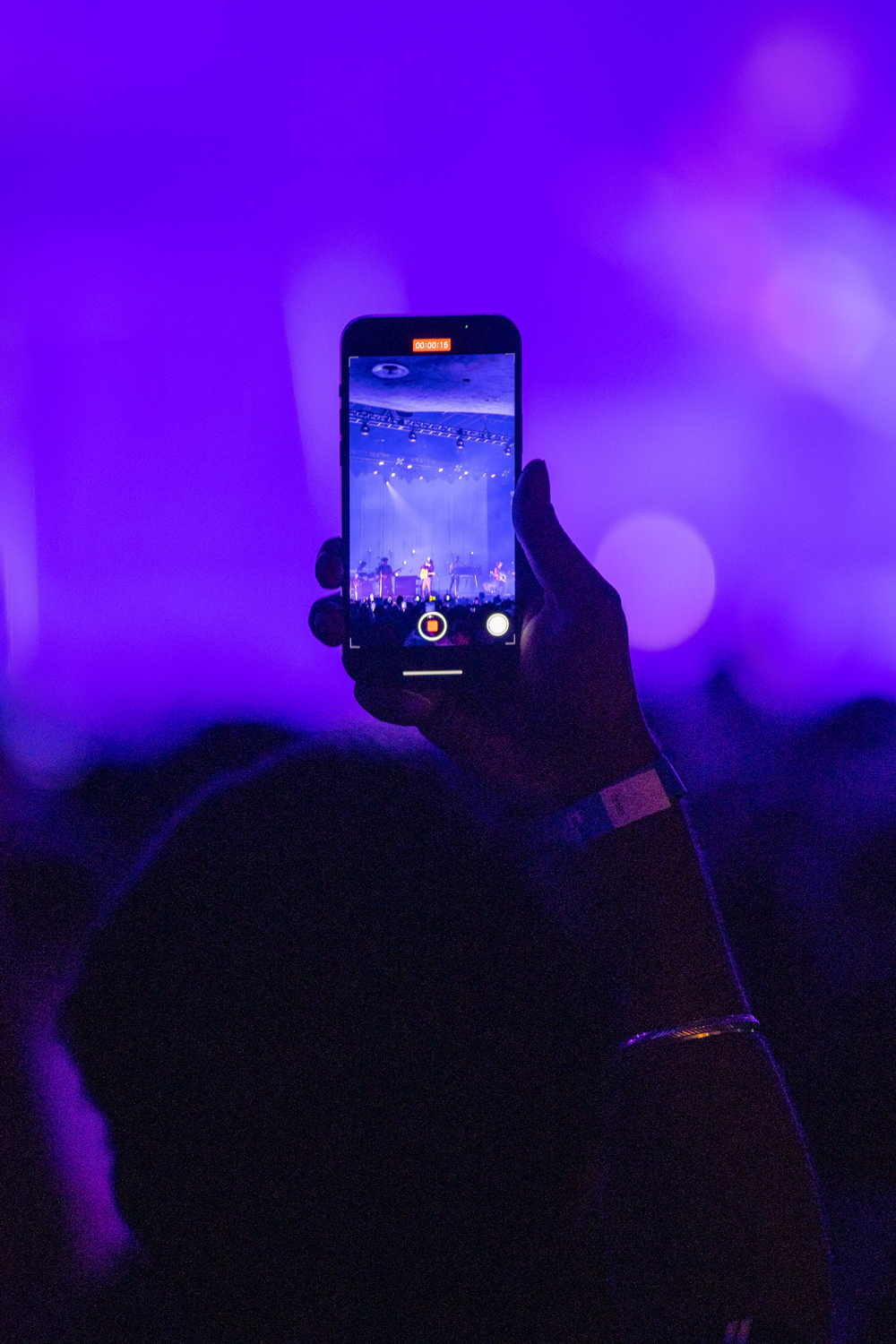 All three artists on tour are currently on the rise and it doesn't look like their upward trend will stop anytime soon. While obviously, Alec has been popular for a while now with his hit "Let Me Down Slowly" accumulating over 1 billion streams on Spotify, Claire and Sarah are both gaining popularity rapidly with multiple songs blowing up on social media including Claire's upbeat hit "Backyard Boy" and Sarah's cover of "As The World Caves In."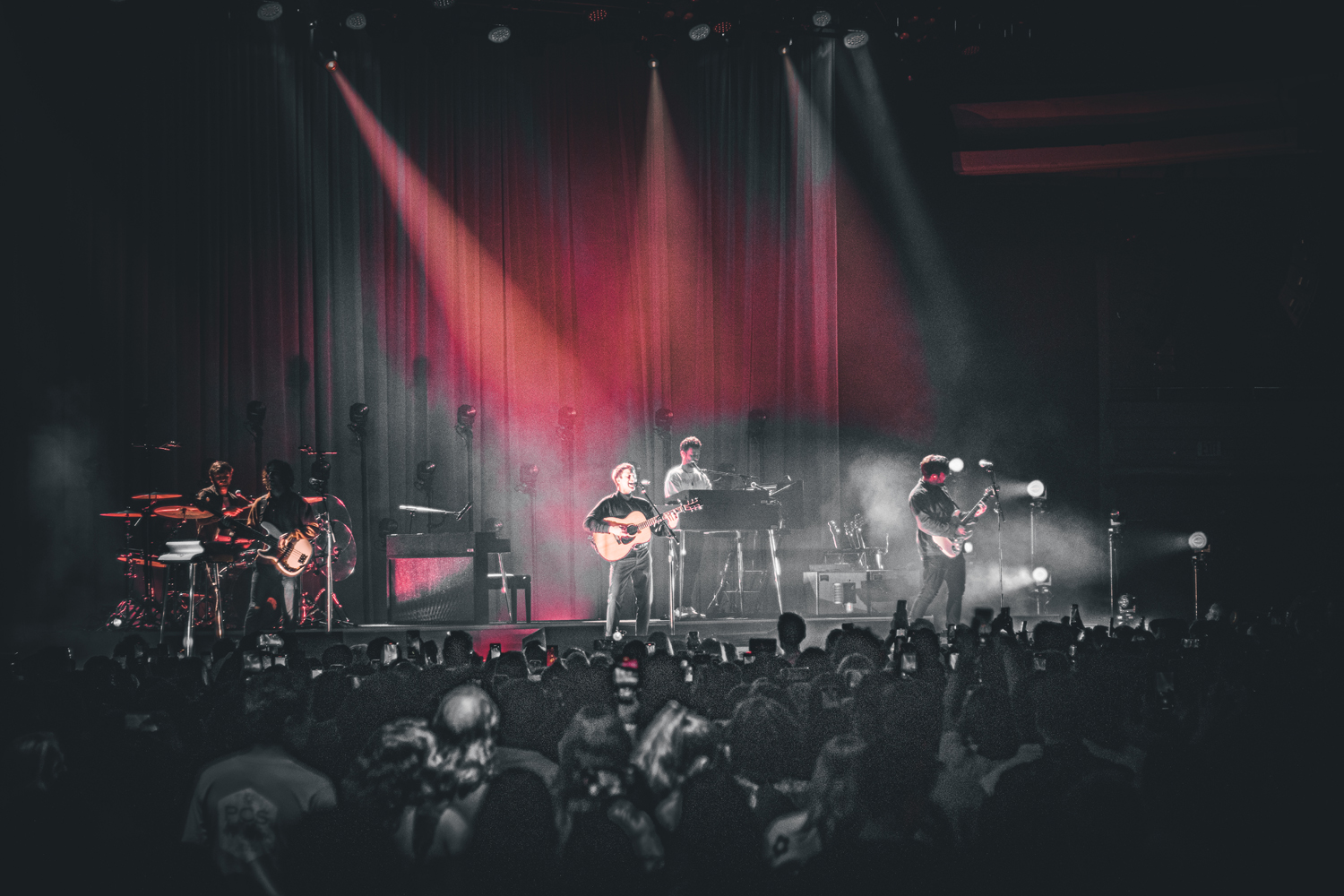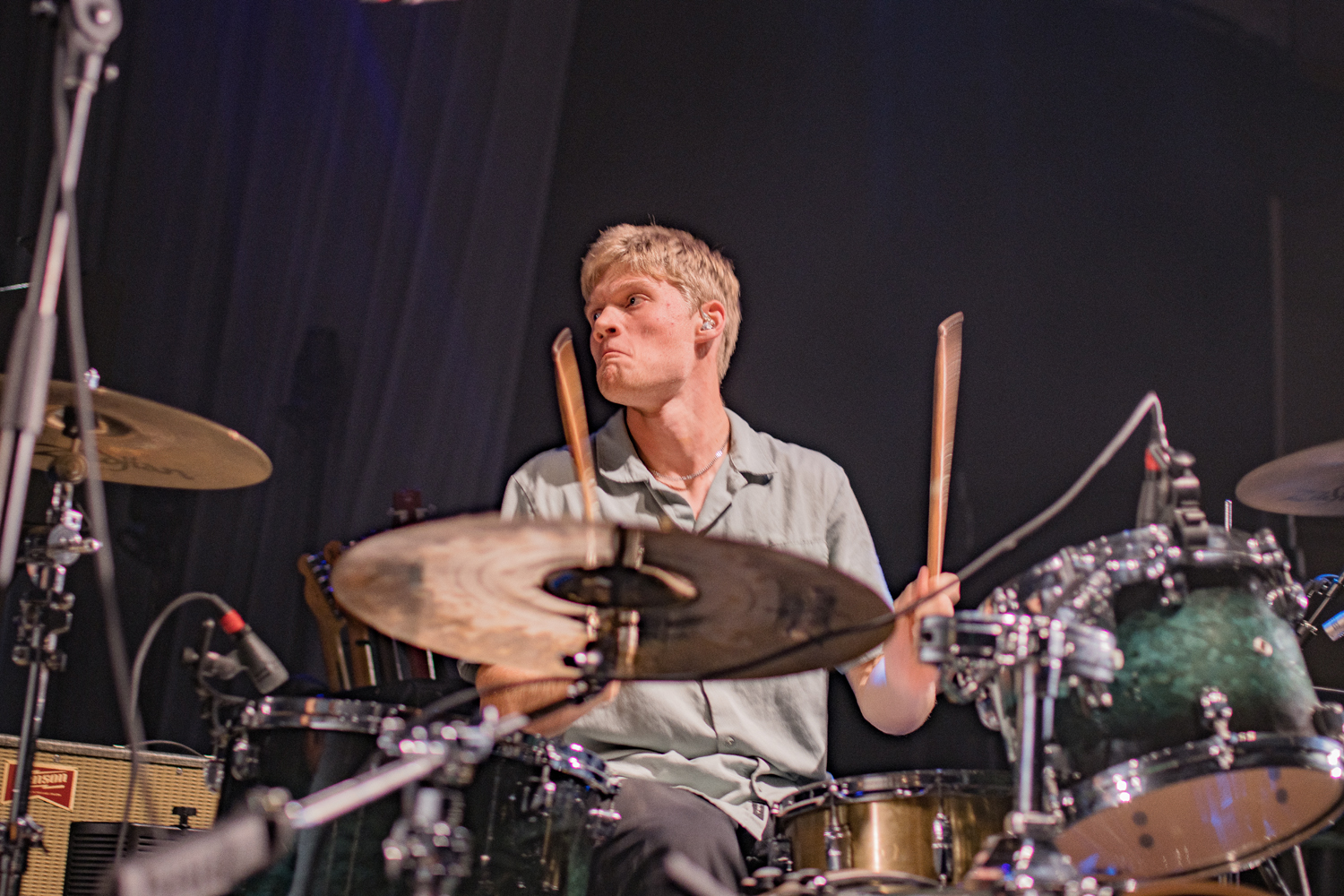 Sharing my excitement for all three sets, as I got out of my car at the Hollywood Palladium an hour prior to doors opening, upwards of 2000 fans eagerly waited outside in line, hoping to get front row spots to what would be one of my favorite concerts this year.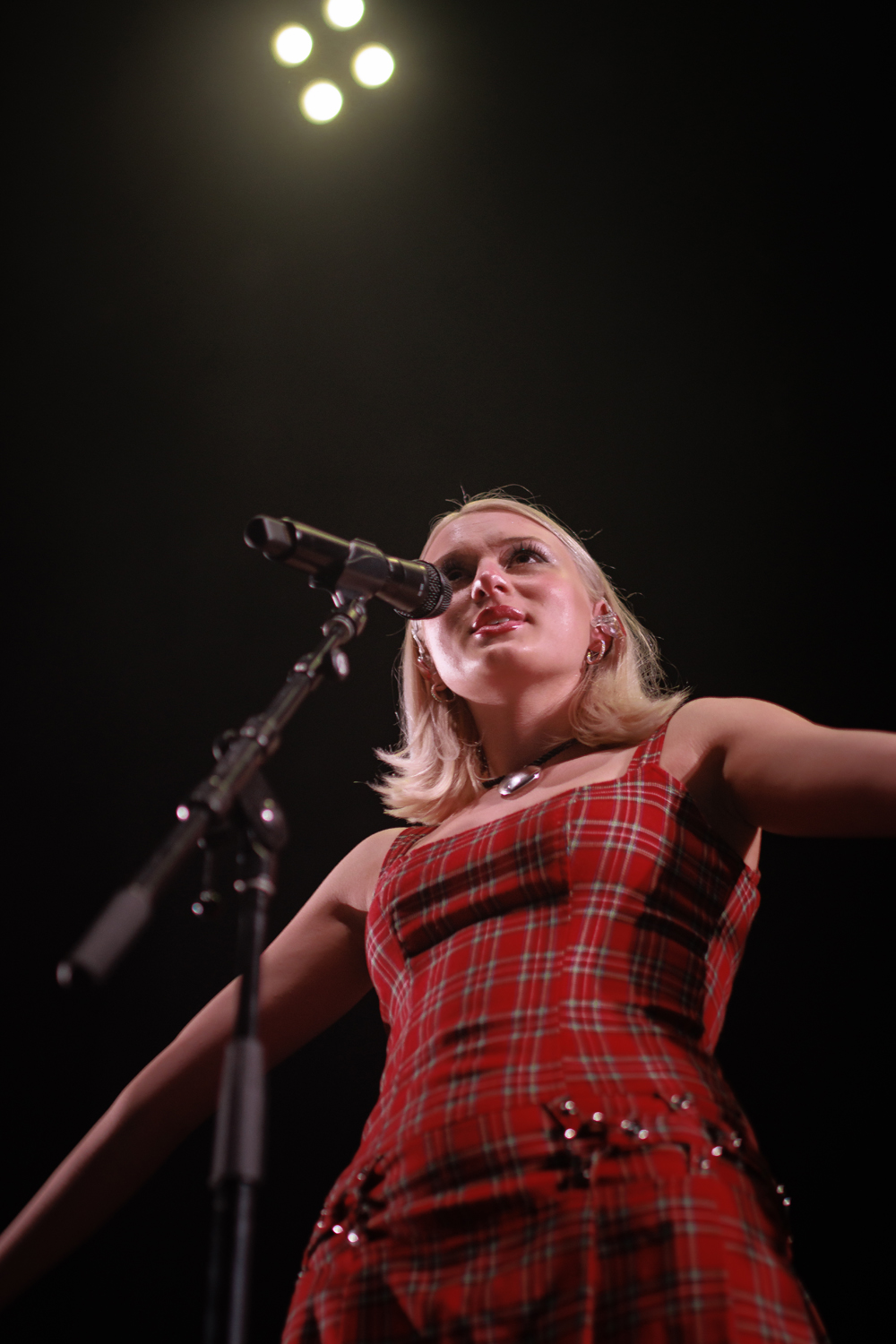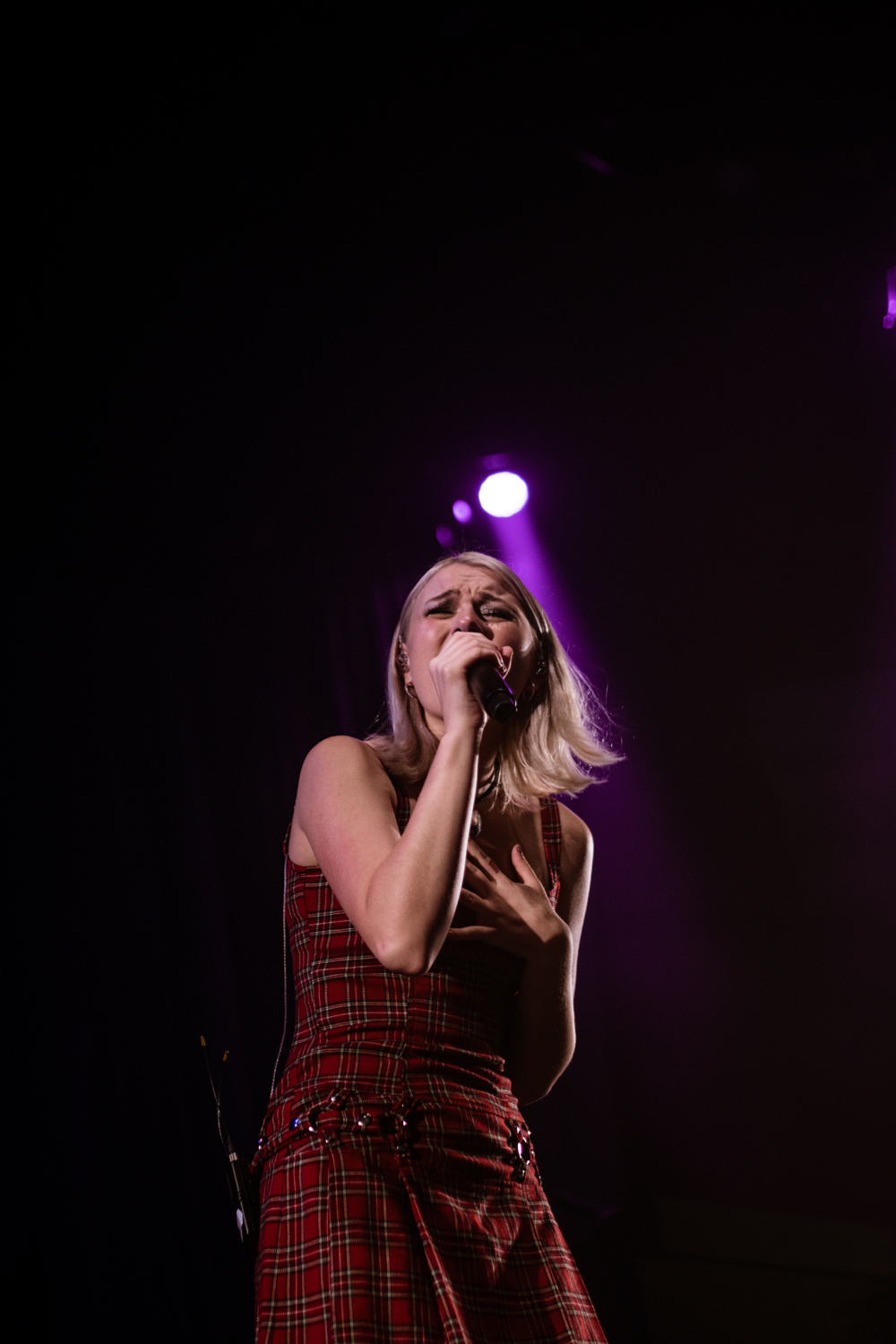 Sarah started the show with a short 20-minute set that I personally wish was longer. Playing only a few songs, she played her hot cover of "As The World Caves In" in the middle of her set, drawing her audience in for her remaining time on stage. Her sound is unique and clearly reflects her grit, heart, and pure emotion. I remain excited for her next concert in Los Angeles and cannot wait to share with you, what I am positive will be an amazing experience.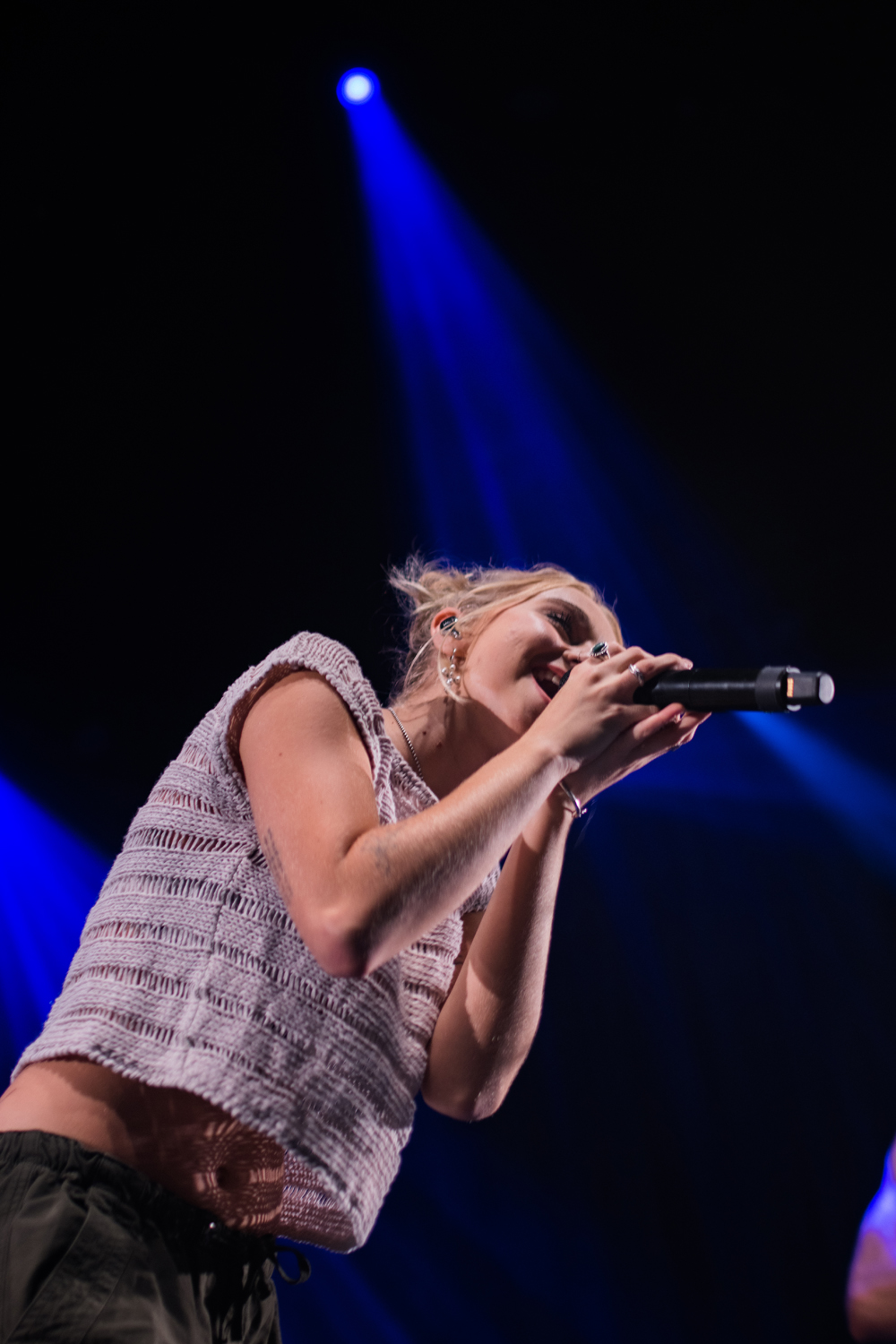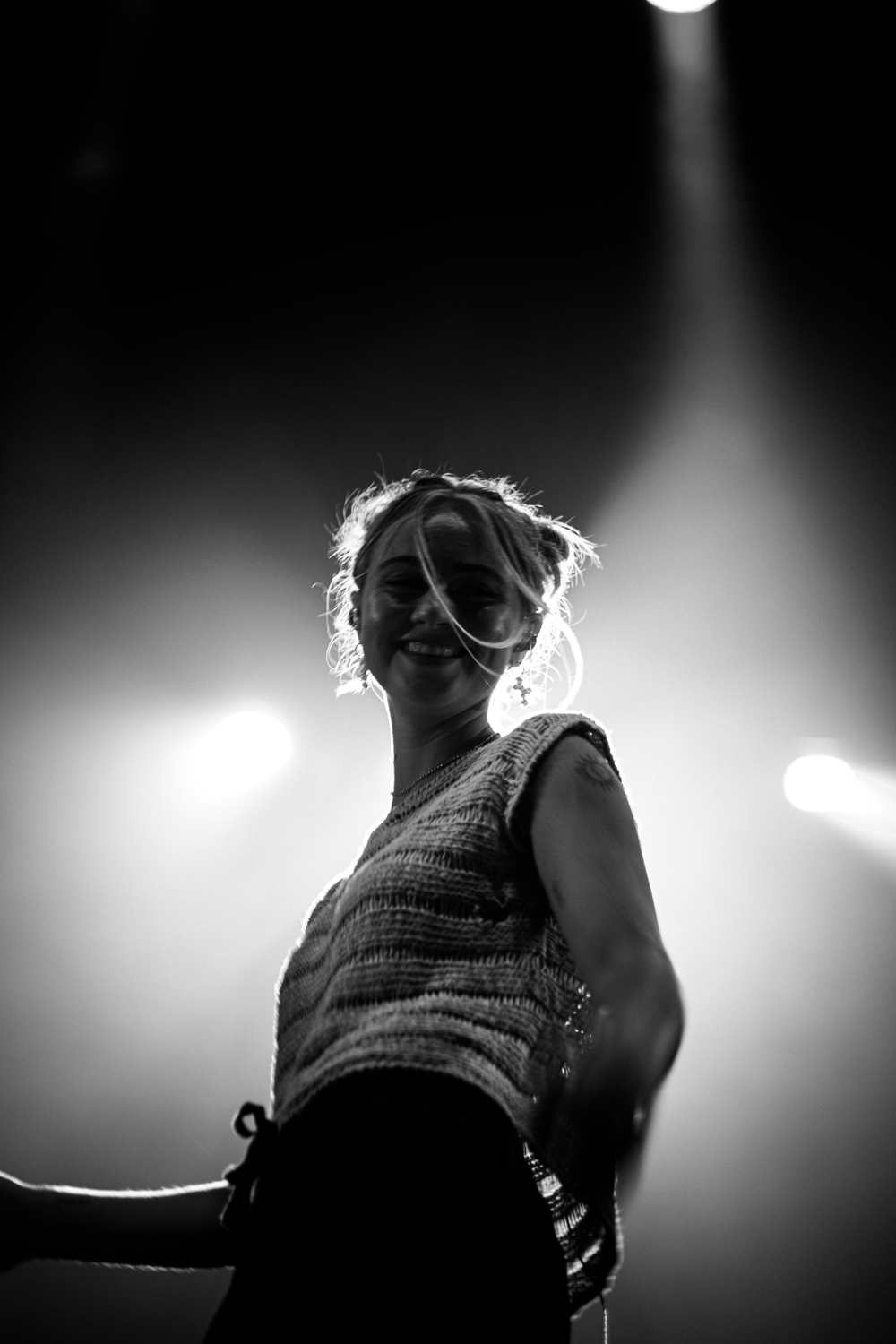 The next opener, Claire Rosinkranz, quickly owned the stage with her presence. Even though I did not personally know every single song, Claire's presence on stage kept me captivated as she twirled around from stage right to stage left. Claire's voice is extremely powerful, while also remaining tender, and nostalgic in a way, making any song she sings, splitting and fun. Keeping her energy high seemed to have the same effect on the audience – by the time Claire finished her set with "Backyard Boy," fans remained animated for Alec Benjamin.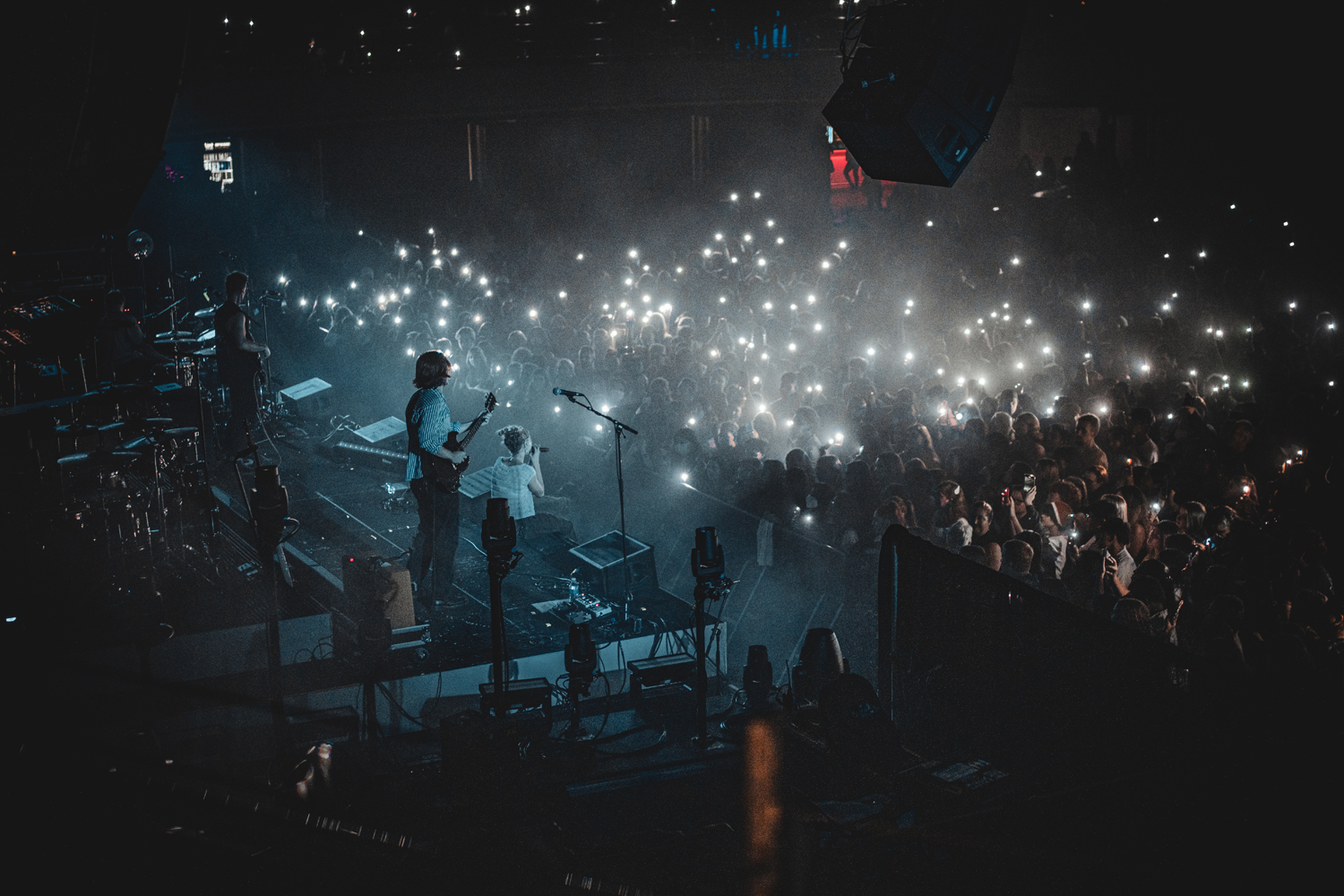 Benjamin, touring in support of his Album (Un)Commentary, released this year but written during the height of the pandemic, brought massive amounts of energy to the stage on October 23rd. Benjamin's music easily captivates his listeners with his tendency to build albums as a compilation of different stories. Offsetting the heavier themes of his songs, their upbeat pace provides listeners with knowledge and advice for dealing with the rocky road of Adulthood.
Playing song after song, soon the roaring fans in the Palladium were singing louder than Benjamin himself. Interrupting his own set to share with his fans that he had always driven past the Palladium wanting his name on the outside, I can say that Benjamin's name being plastered on the outside wall of the Palladium, is more than well deserved. He has shown that his infectious smile, and confessional, feel-good music captivates listeners and catalyzes connection that gets to the heart of being a human. I cannot wait to see where Alec goes from here, but I imagine that he will remain on an upward trend and continue to capture the hearts of millions by sharing his unique and brilliant stories.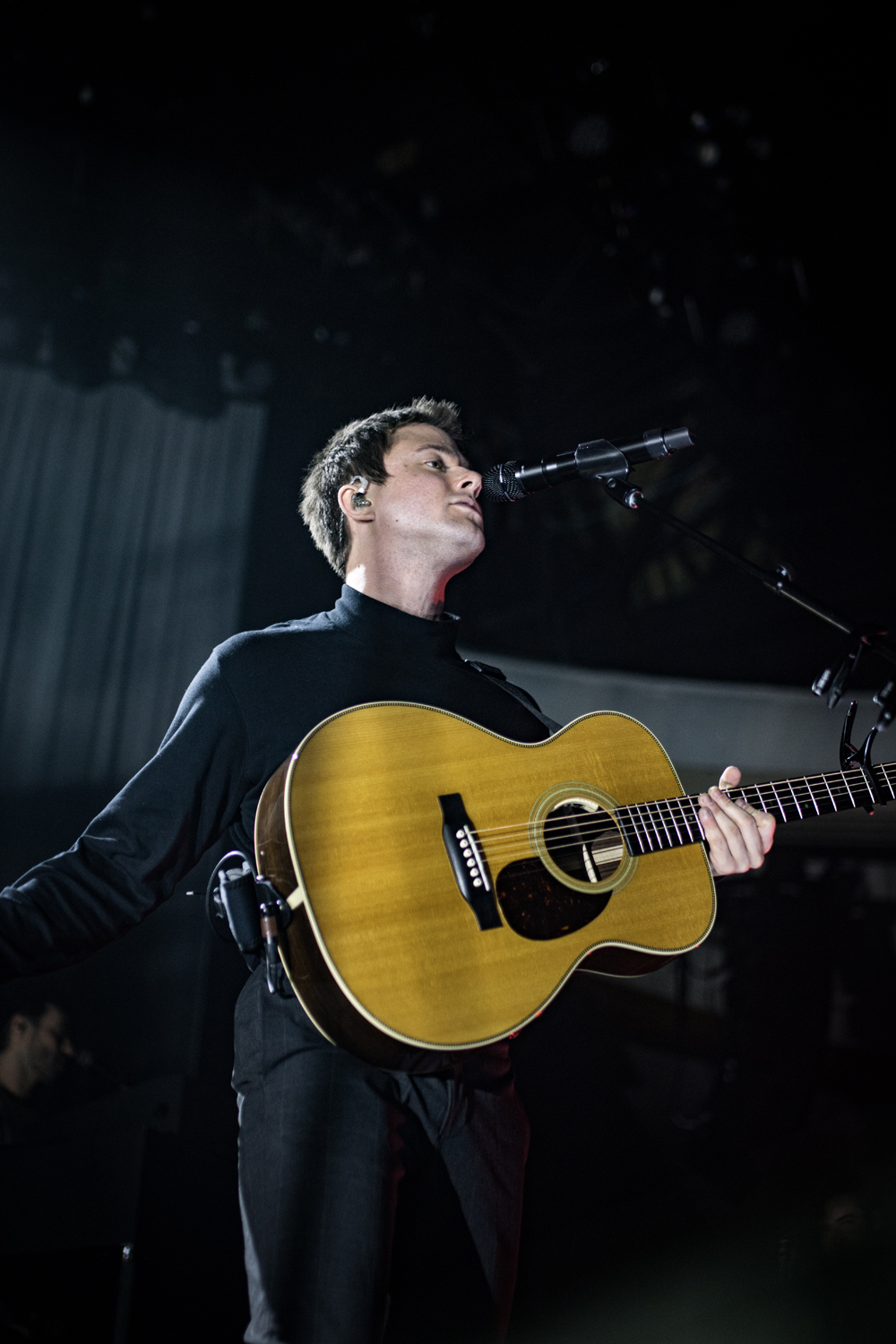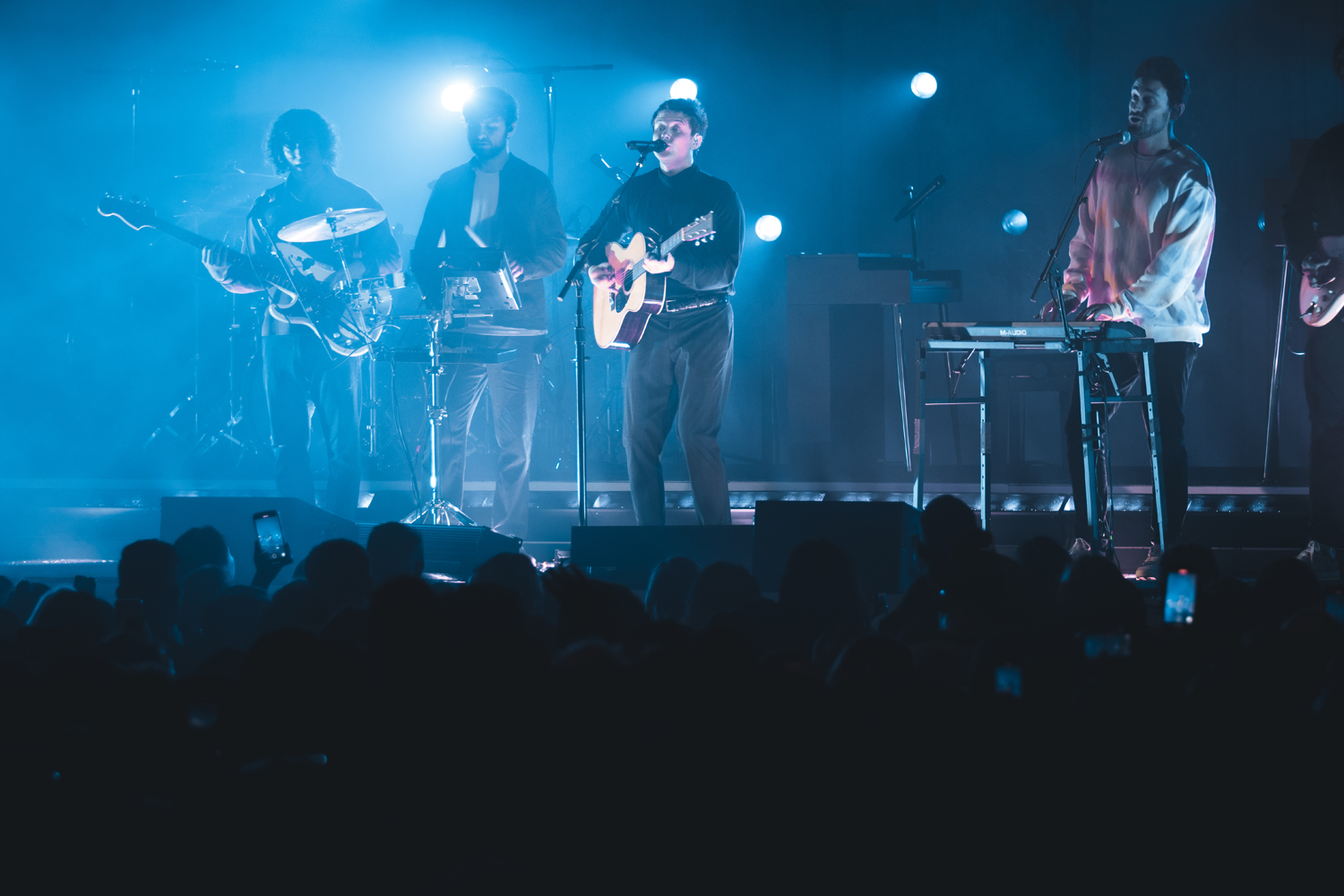 CONNECT WITH ALEC BENJAMIN
SPOTIFY // INSTAGRAM // TWITTER
CONNECT WITH CLAIRE ROSINKRANZ 
SPOTIFY // INSTAGRAM // TWITTER
CONNECT WITH SARAH COTHRAN
SPOTIFY // INSTAGRAM // TWITTER