If Kacey Musgraves cloned herself and added some punk-rock vibes, you'd get a rough idea of what LINNEA's music is all about.
She describes her new single "Lone Star Motel" as "desert sleaze" – and it has the soothing feel of someone who's day-drinking in an Amarillo motel, insulated from the craziness of the outside world.
As much as L.A.-based LINNEA loves artists like Chris Isaak, Emmylou Harris and Gram Parsons, she's even more enamoured of Iggy Pop and British punk-rock icons The Buzzcocks and X-Ray Spex. Her fashion sense is spot-on, so look for her future releases to have the visual flair of '70s/'80s London.
LINNEA is a talented newcomer with a beguiling voice and an encyclopedic knowledge of music history. So pop open a Shiner Bock beer (brewed halfway between San Antonio and Houston) and enjoy your stay at her ersatz Texas motel.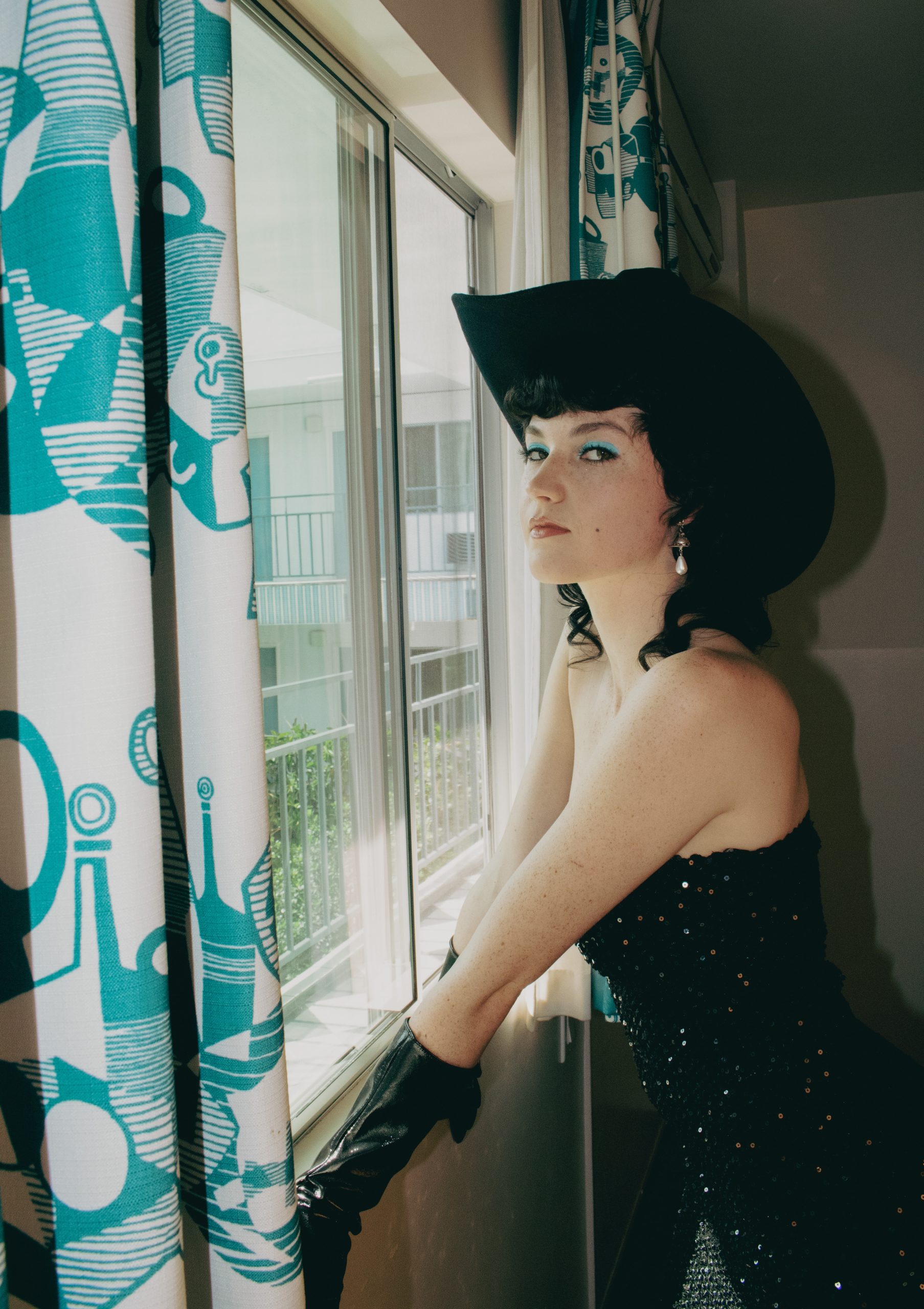 You might become the female Chris Isaak with "Lone Star Motel". It has that lonesome / desert-y vibe of "Wicked Game". What's the backstory on this song? What was happening in your life when you wrote it?
Thank you, that is such a compliment! I've been writing songs since I was 16 but have held off on releasing music until I had a song that felt like a true reflection of myself and my songwriting. I wrote "Lone Star Motel" while I was living between Nashville and Los Angeles. At that time it didn't feel as though I had a place I could call "home." Joshua Tree in California is one of my favorite places in the world so I wanted to write a song about escaping there and finding comfort in being alone. 
Your Instagram account has a lot of pictures from London. Did you once live there? (And why is the account called "SpeedWalkingCheetah"?)
I did! I lived in London for 5 months as part of a study abroad program. It was seriously one of the best experiences of my life. It might be a surprise to some based on the music I make, but punk music is a large part of my life. It was incredible to see the birthplace of some of my favorite bands like the Buzzcocks, The Slits, and X-Ray Spex. Besides music, fashion is another passion of mine. Vivienne Westwood (RIP) is one of my favorite designers who was a monumental force in the UK punk scene. It was fascinating to visit the original boutique she opened there in the '70s. I miss London a lot and would love to move back someday. My Instagram username is a play on The Stooges lyric: "I'm a street walking cheetah with a heart full of napalm." I love Iggy Pop. He's one of my ultimate style icons! 
It's easy to hear the Sheryl Crow / Lana Del Rey influence in your singing. Are you releasing some Sheryl-style uptempo rockers later this year?
Thank you so much. I am! My next single is definitely a rocker. I don't want to give too much away, but it's definitely heavier than "Lone Star Motel."
I'm assuming that California served as the stand-in for Texas in your promo photos. Were you a fan of Emmylou Harris and Gram Parsons (who died mysteriously in the California desert), or is their music too old to really be a major influence? 
I'm very particular about the visuals that go along with my music. We actually shot the cover photo at an old motel in Hollywood. It had full-on mid-century modern decor and checkered floors. The "Lone Star Motel" is a complete figment of my imagination, but that motel was exactly what I thought it would look like if it were a real place. I'm totally a fan of Emmylou Harris and Gram Parsons. They aren't too old at all… they're timeless! My dad (who's a musician himself) was the one who introduced me to their music. I wouldn't necessarily say they were conscious influences on this track, but I really admire both of them and their music. I've always wanted to stay at the Joshua Tree Inn (where Gram Parsons died.) You can actually still rent the room he died in, which is super freaky! 
Will your upcoming singles also be produced by Jonny Bell? And what was it like collaborating with Jonny?
Yes, Jonny will be producing my next single and we're also in the very early stages of an EP, which is very exciting! Working with Jonny is seriously the best. It's such an honor to work with someone who's produced and engineered so many legendary artists and is also an incredibly talented artist in his own right. He's created such a great community through Jazzcats (his studio) which I feel so lucky to be a part of. Up until working with him, music had always been a solitary process for me. Collaborating on this song was an incredibly rewarding process that I learned so much from.
Story
: Larry McClain  //  Photos: Natalie Minguez
CONNECT WITH LINNEA